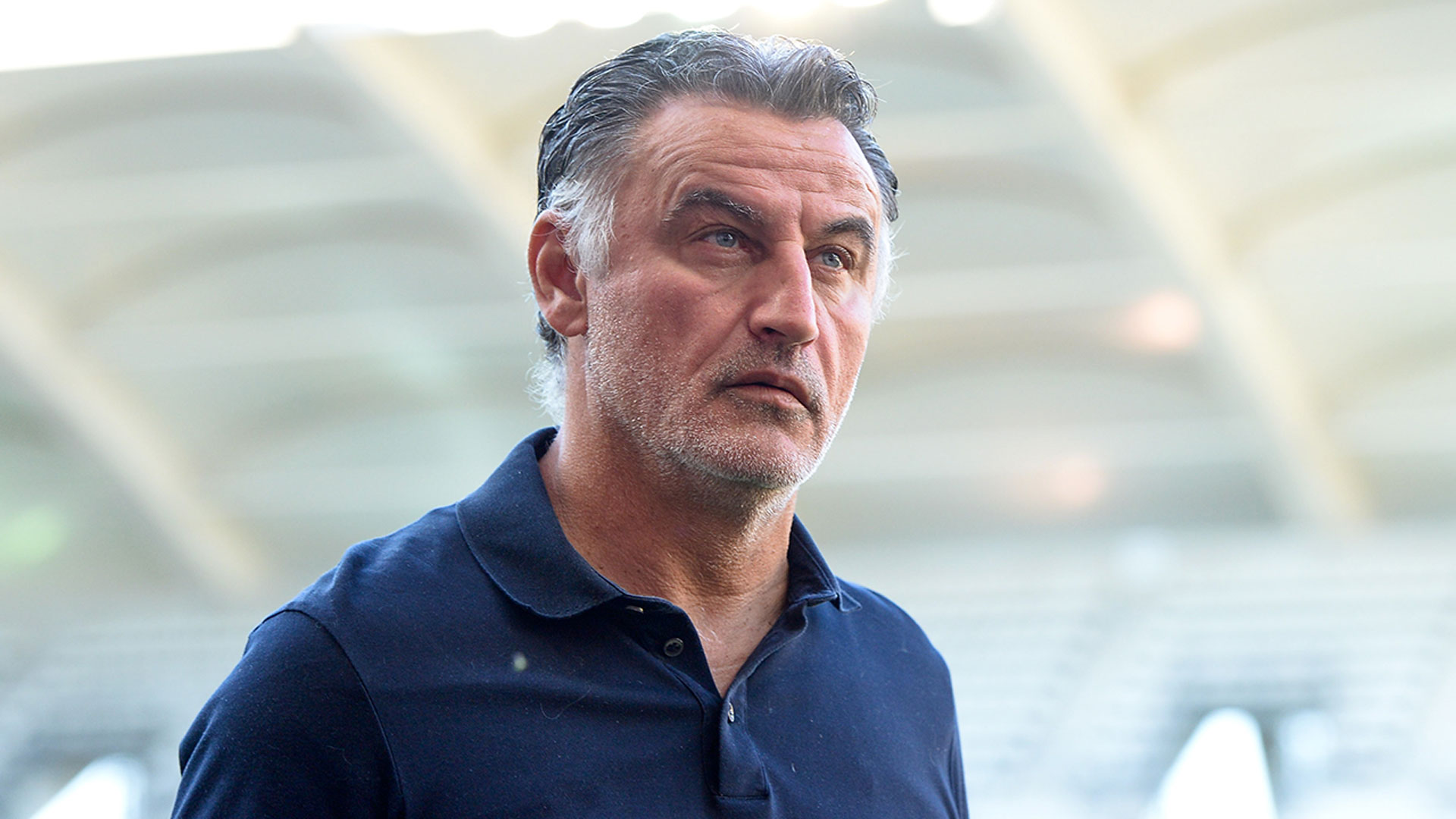 Press conference
Galtier: "A good season but with a bitter taste..."
Christophe Galtier has given an immediate assessment of the season, after the end of Reims - Nice (2-3) with the Gym recording a 5th place finish.
What is your reaction?
When you get 67 points (minus one penalty after the Nice-Marseille incidents, editor's note) and you're in the French Cup final, even if there's always the disappointment of losing the final, it means you've had a more than satisfactory season. It's a good season. 20 victories, that's more than 50 % of the games won, even if we had lapses, even if we lacked regularity, notably in the second half of the season, even if we lacked consistency in the games, my players gave everything throughout the season. I would like to tell them to keep this state of mind for those who are going to stay here and those who will have to leave. Always believing, always working hard, maintaining the high standards. Maybe sometimes the demands were not as high as they should have been, which certainly cost us points. When the referee blew his whistle at the end, I thought we were 4th. So it was an emotional rollercoaster when I was quickly told that Rennes had equalised in the last few seconds. This is often the scenario on the last day. Instead of being happy, I'm disappointed for the players. I have a huge bitter taste, because in the end, we were robbed of this 4th place, and we can't forget that, you, the media, and us too at the club, when we assess this season. We must not forget it.
When you say that they took away 4th place, are you referring to the point penalty?
I'm saying that my players earned 67 points on the pitch, and that with 67 points they would have qualified for the Europa League. Nobody can tell me otherwise. I've been thinking about this (penalty) point for nine months. I'm taking it out a bit now, because I'm emotional. That's how it is. It creates a lot of things. When you think about it and draw the outlines of the squad, when you're European, you know what you need... We're caught in the middle here, we'll have to see how we perform in the play-offs.
For you, do 5th place and 4th place have nothing to do with each other?
Fourth place qualifies you directly for the Europa League group stage, so your calendar is very precise and you know what kind of squad you need to have if you want to be competitive in both competitions. The 5th spot does not give you access to the Europa League or even direct access to the Europa Conference League. It gives you the pleasure of playing in the playoffs. It's after that that you know whether you're going to get into a very busy schedule or not. The difference is important in the preparation of the season.
Once again, Andy showed that he has a huge heart...
He had a magnificent season. He scored 18 goals, he managed to turn situations around. He did the job, very well. He was a leader throughout the season. When Amine ran out of steam, he was able to take over. In the first half, it was difficult for him because there was a 60-metre gap between him and our defenders. As soon as it became much more compact, when there was more density up front and in the game, obviously he was opportunistic. He is present in the box. The substitutes, on the flanks and in the middle, brought a lot of freshness and dynamism. I wasn't overwhelmed at the break. We had to stay cool and tell the players once again that they had already turned situations around, that they knew, that they had already achieved incredible results in the second half. We had to make a few adjustments, including taking Dante off. It's not easy to take Dante out, who was under threat of a second booking. We have played a lot of games with 10 men this season. The thought was that we had a better chance of coming back with 11 against 11 and that this third goal, as often and as I told you against Saint-Etienne, was going to be crucial. It either puts your head under water or gives you hope. Andy's first goal gave us hope. We had to win to hope to qualify directly for the European spots. The players were able to do it, unfortunately they were not rewarded.
How were your players at the break?
With their ears open and their eyes focused on what I had to tell them, without getting angry, on how to behave in the second half. There were also exchanges between them. The players weren't particularly down, because the history of their season is also to have made this kind of comeback. We did it against Lyon and Saint-Etienne recently. They knew how to win games, they had won 19 games before, they knew how to win away from home. I also told them yesterday that Reims was a good team but that at home they could suffer and let themselves go. Maybe that was the case in the second half.
---