History
The Glorious Fifty
In just a decade, OGC Nice was crowned French champion four times, won two Coupes de France and glittered on the continental stage.
The first national title (1950-51) remains an extraordinary achievement: in last place after six matches, sitting ninth with 13 matches left to play, Le Gym fought back to move top of the league with one match to spare.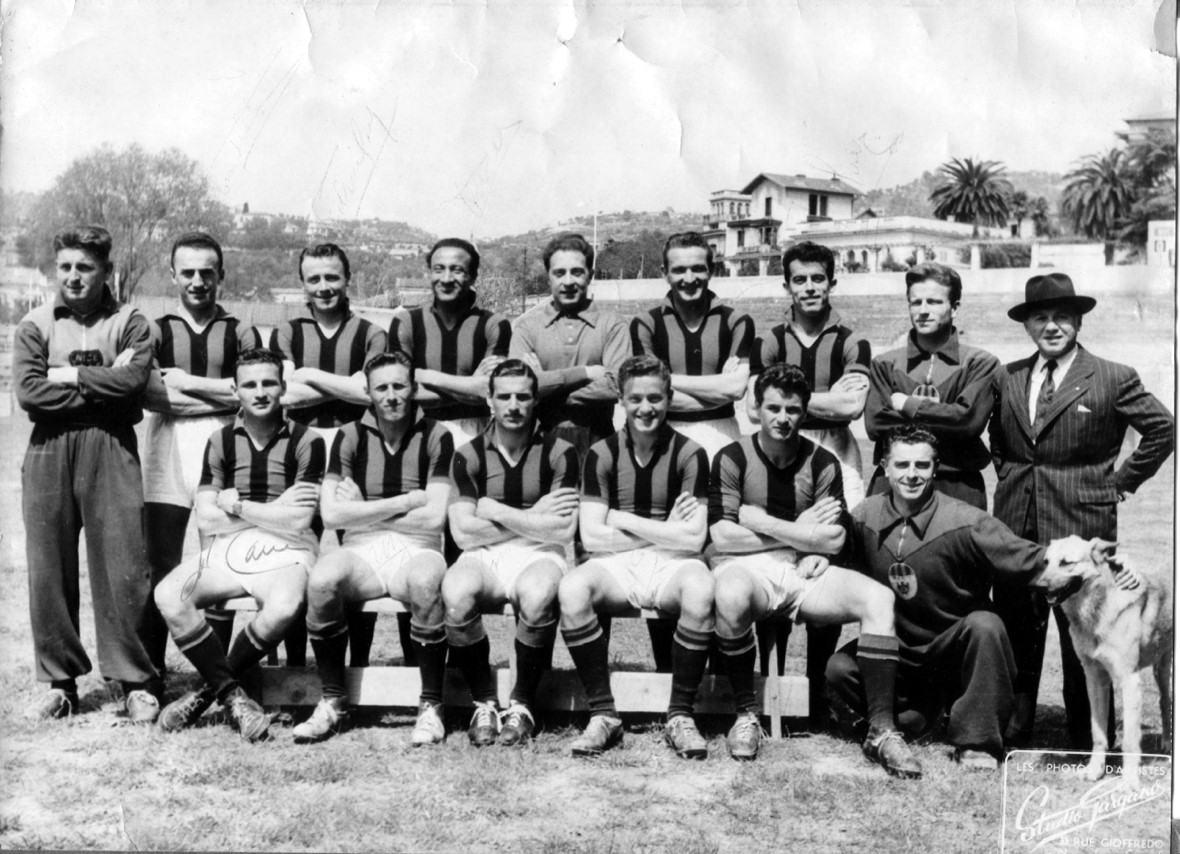 A 4-0 win over Stade Français in Paris on the final day saw Les Aiglons finish ahead of Lille on goal difference alone (the number of goals scored divided by the number of goals conceded: 1.587 for OGCN compared to 1.325 for Lille). Three other teams finished just one point adrift!
The next season, Le Gym successfully defended their title (a first in the history of the French top flight) and, what's more, did the double, defeating Bordeaux 5-3 in the final of the Coupe de France - which they would win again two years later against Marseille (2-1).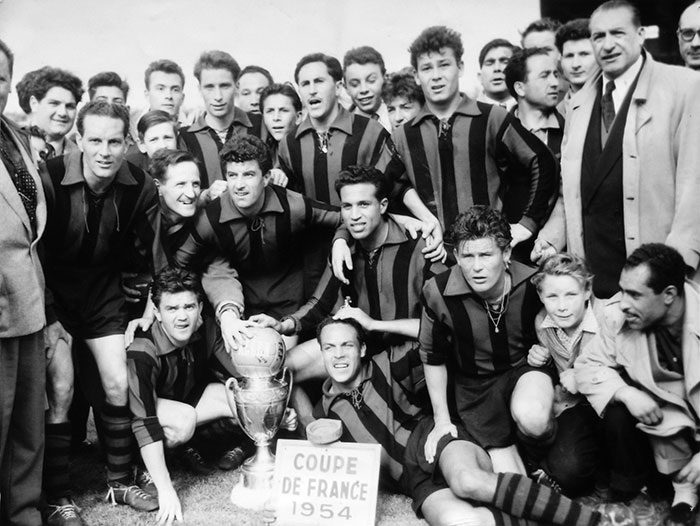 A further two years later in 1956, Nice were crowned league champions again, following up with a first-ever appearance in the European Cup (and a loss to Real Madrid in the quarter-finals).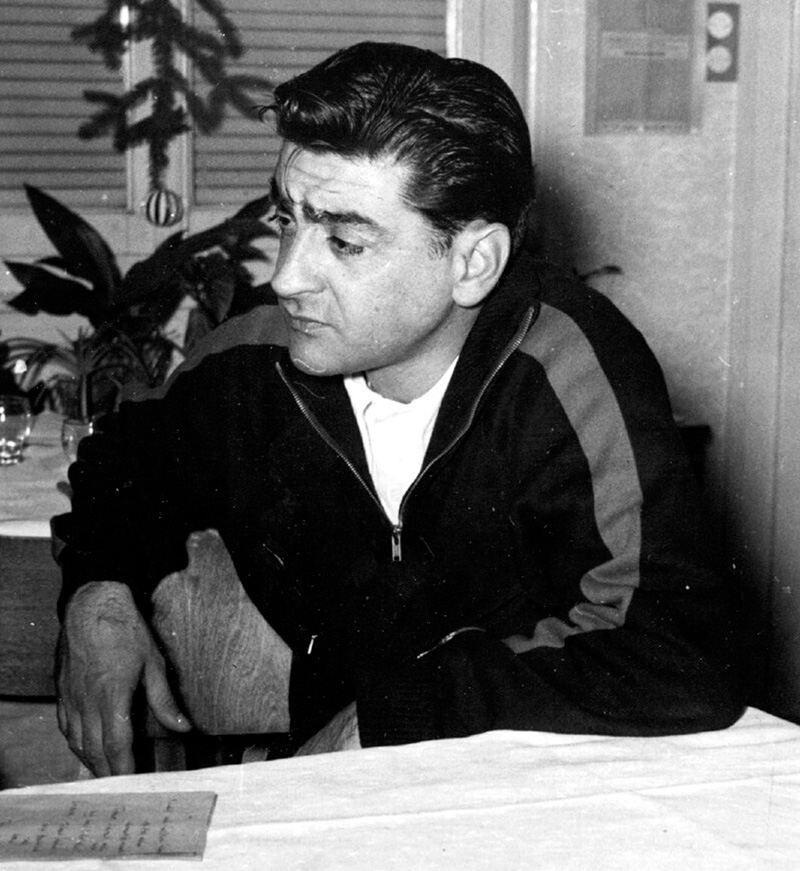 Three years on, in 1959, OGCN were champions again with a team comprising two-thirds youth academy graduates and with 18 wins from 19 at the Stade du Ray.
In February 1960, Nice were once again in the quarter-finals of the European Cup, going down against Real Madrid despite a 3-2 win in Nice (Nice bounced back after being down 2-0 at the half-time, thanks to Vic Nurenberg's hat trick).
A few months later, the Spanish side would win a fifth consecutive European crown.