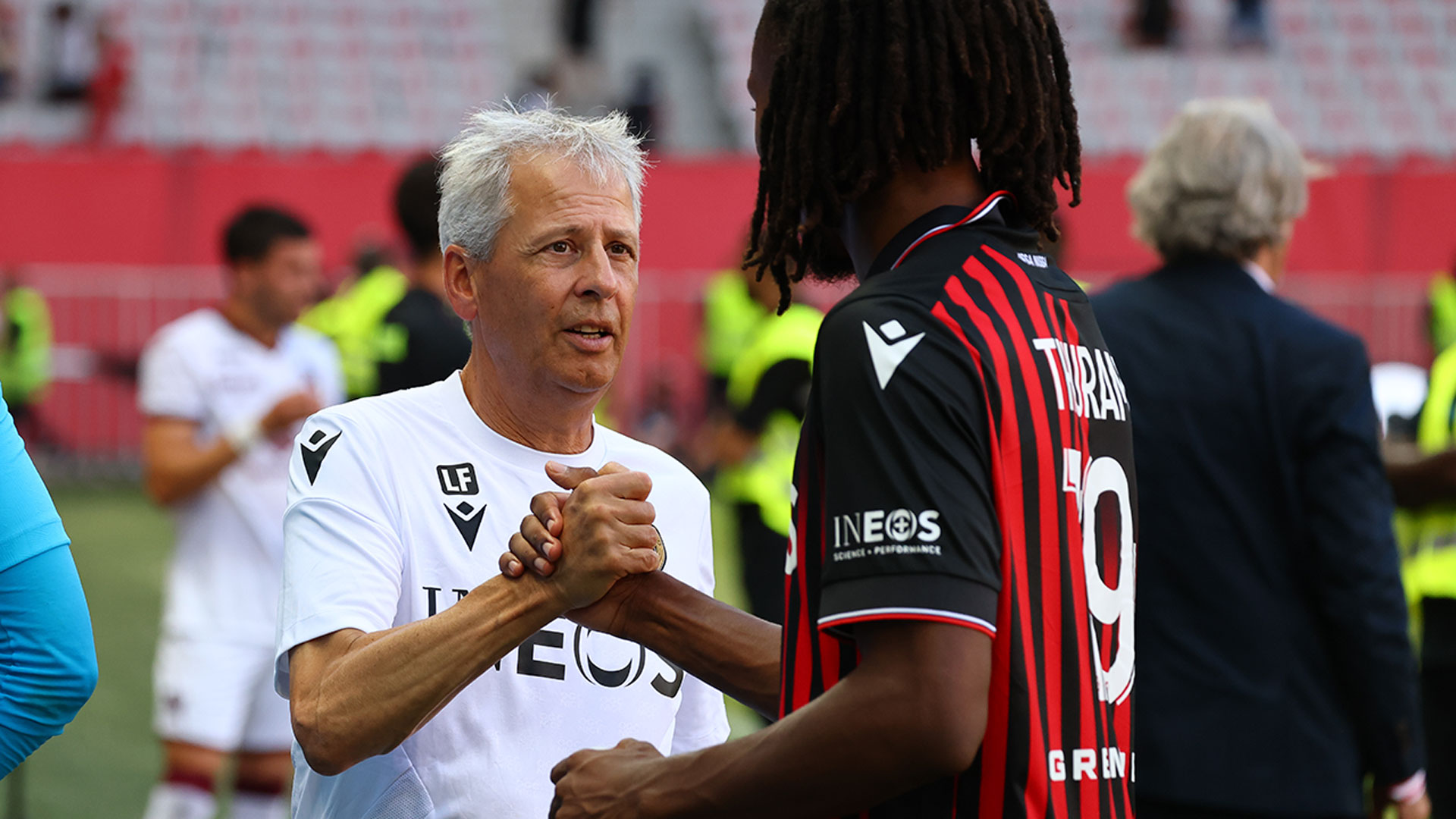 Reaction
Favre: 'We worked really hard'
Check out what coach Lucien Favre had to say after Le Gym's 1-0 friendly win over Torino, in the final pre-season friendly.
It was a match of two very different halves from your team. The first half was a struggle, but the second half was much better including the introduction of Ilie.
That's true. We spoke about it at half-time. We gave away too much easy ball from poor controls and we didn't take the time to construct our play. If we can counterattack and transition quickly then we will, but it wasn't happening today, so you have to be able to move the ball around because opponents don't like to chase the ball. We did that better in the second half. We were also better in our positioning. We also forced their three centre-backs to play more, and that was also very important.
How do you judge your preseason?
We have worked really hard. We had long training sessions to improve certain things. If we analyse the games: Benfica was very good; I think that against Fulham we should have won 3-0 over the 90 minutes; we played 1-1 against Roma, it was balanced but we were dominated too much; and then today we were able to correct the situation very positively in the second half. We showed daring, we dribbled and we created two, three, four chances.
Overall, it's positive?
We are always happy to win. The players are happy, the coaching staff too, but it's a friendly match. Now the championship begins. There are a lot of games until mid-September. In August alone: 5 in L1 and 2 in the Europa Conference League. That's a lot.
Will the team that started today look like the team that starts the first game in the league?
It's difficult to answer now, just like that, to tell you who will play on Sunday. I don't know yet. We wanted to see certain players in positions where they are not used to playing, like Brahimi who played centre-forward. He played there two or three games. Andy was injured. We brought on some midfielders. Bard has a bit of a sore shoulder. Little Antoine Mendy came on, and offensively he was magnificent, and he's only 18. He has some things to correct, in terms of anticipation, but who doesn't at 18? He was very good. We are happy with several players. When Rares comes on, he dribbled, one-two, assist for Stengs. That was good. That's always positive.
There were no summer signings in the starting XI. Are you expecting any new players in the coming days and where do you think you need to improve?
There was one: Rares who came on and he made the difference. For the rest, we will keep working and we'll get there. Don't forget that the transfer window is very hard. It's not easy. It's very important, and what is important is never easy.
LUCIEN FAVRE'S RETURN TO THE ALLIANZ RIVIERA IN 10 PHOTOS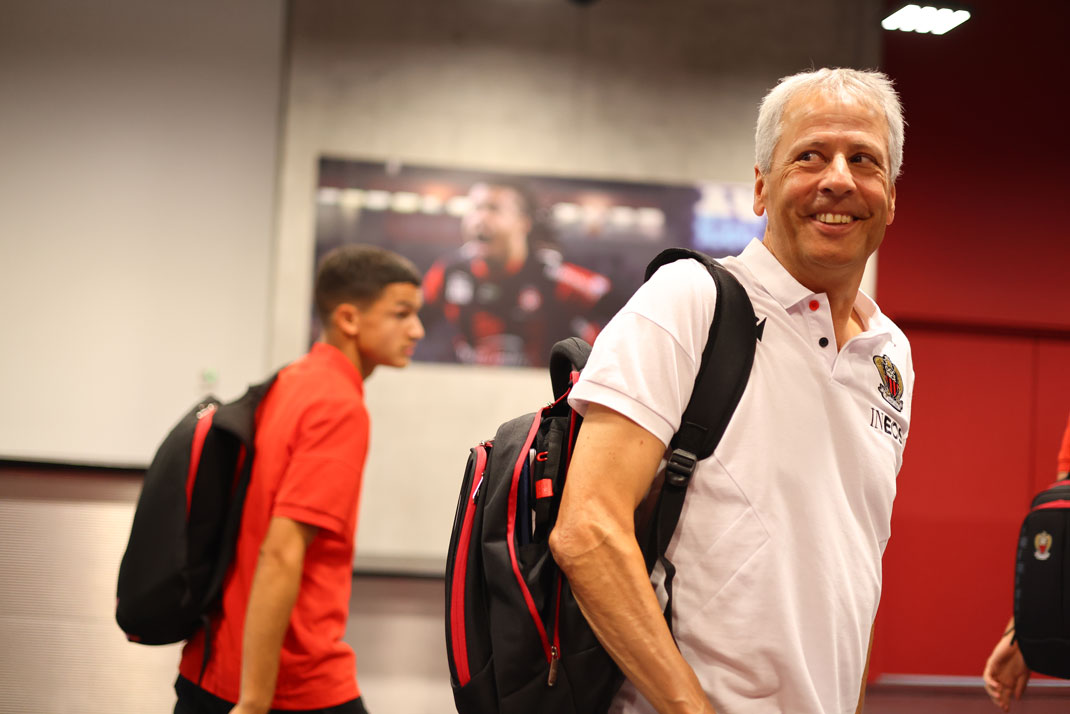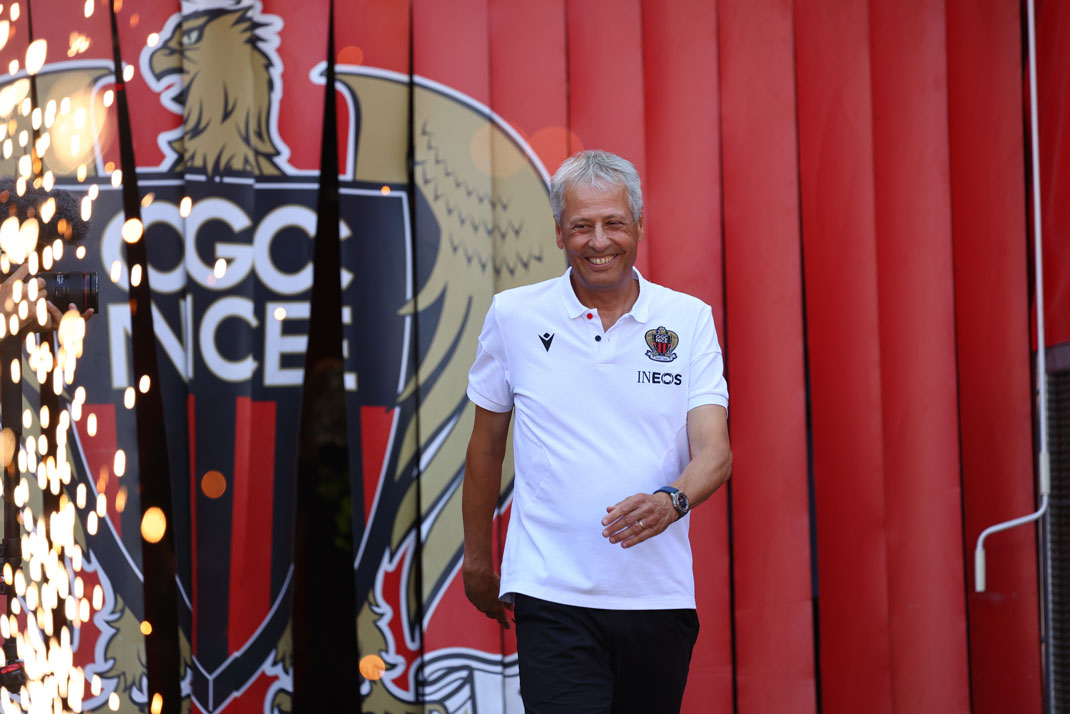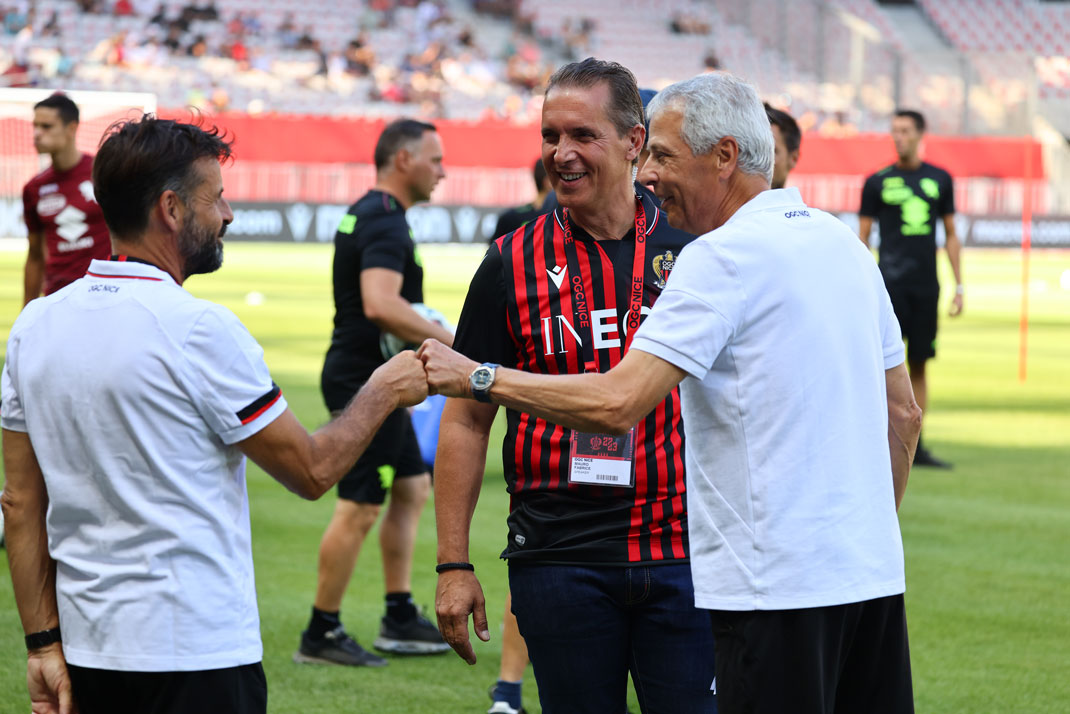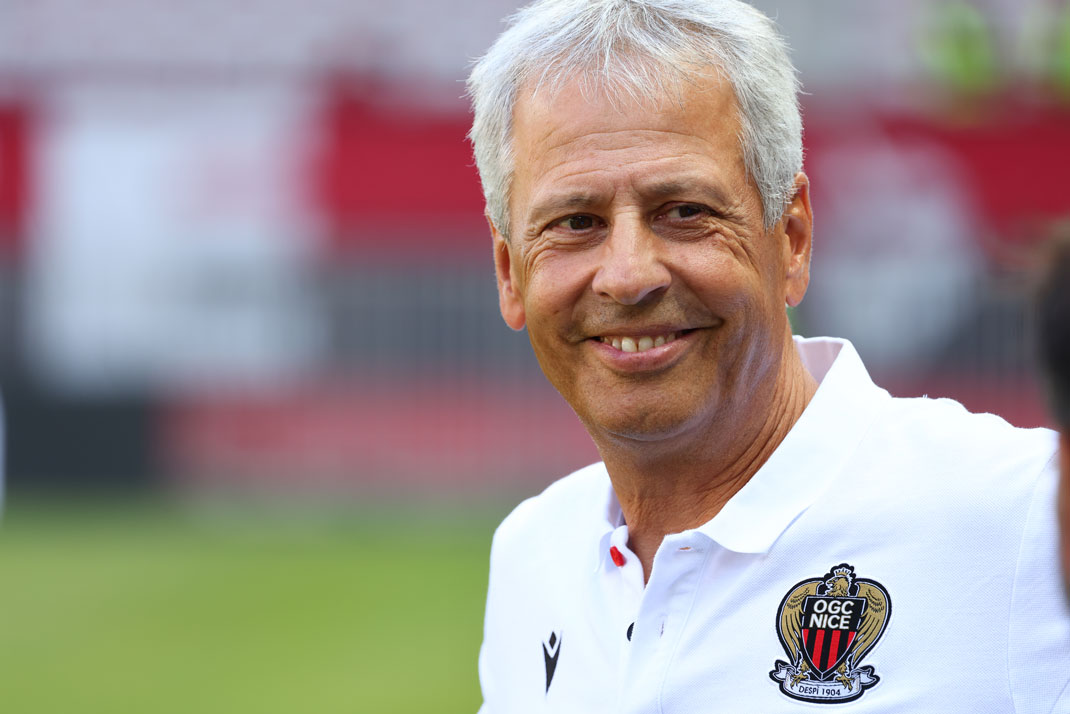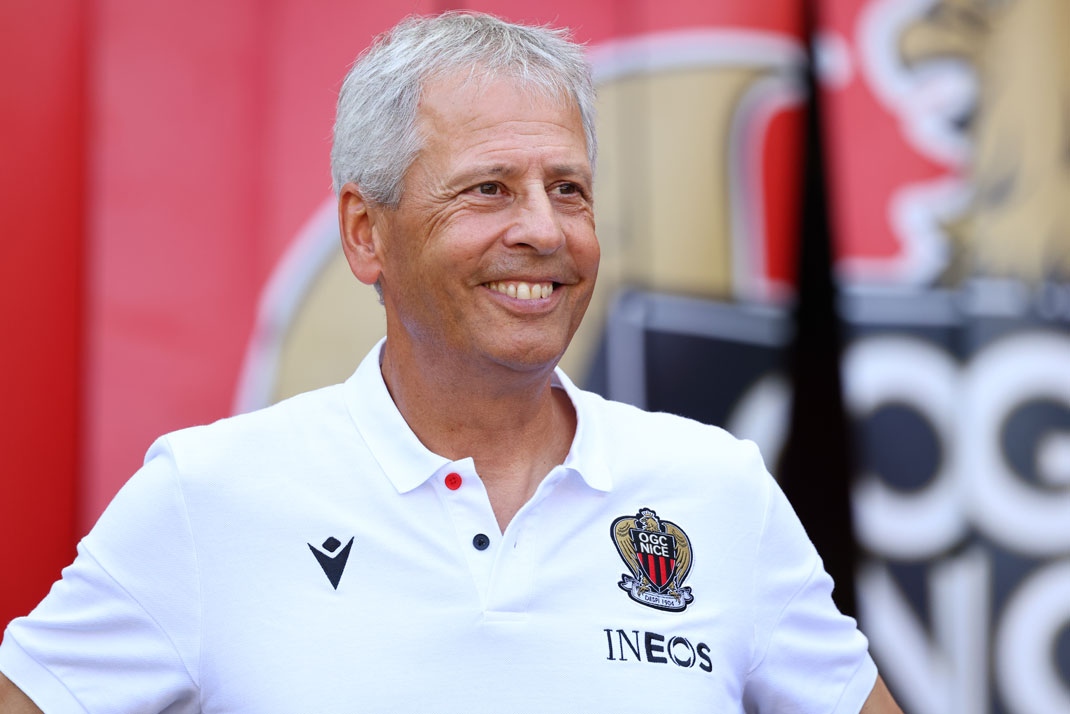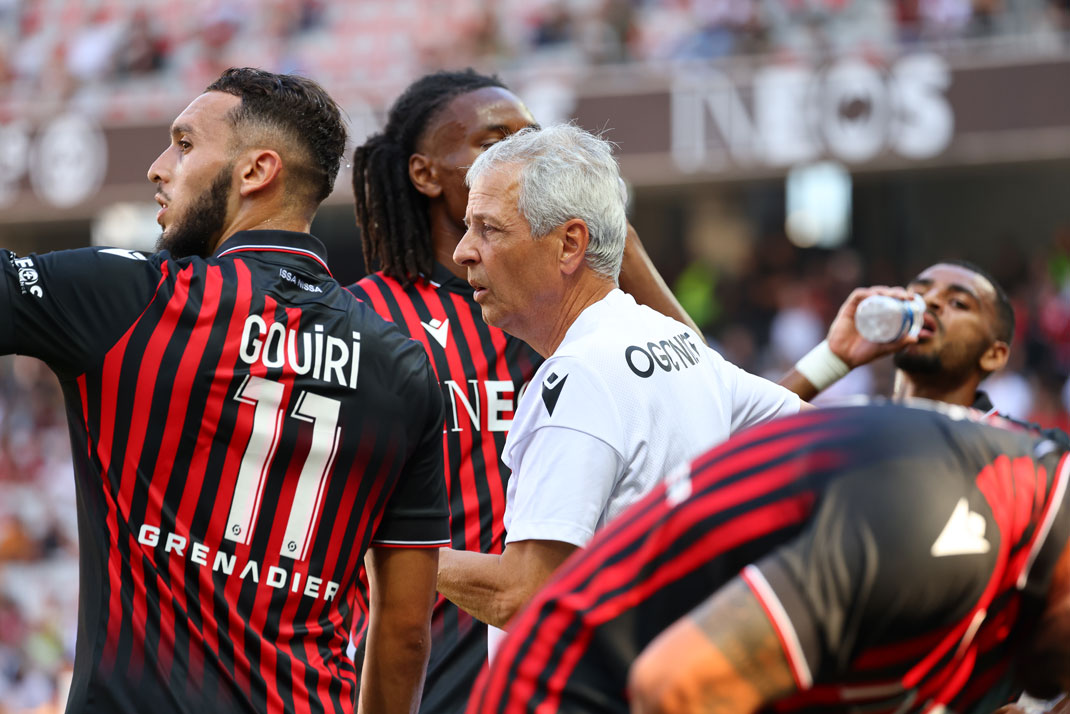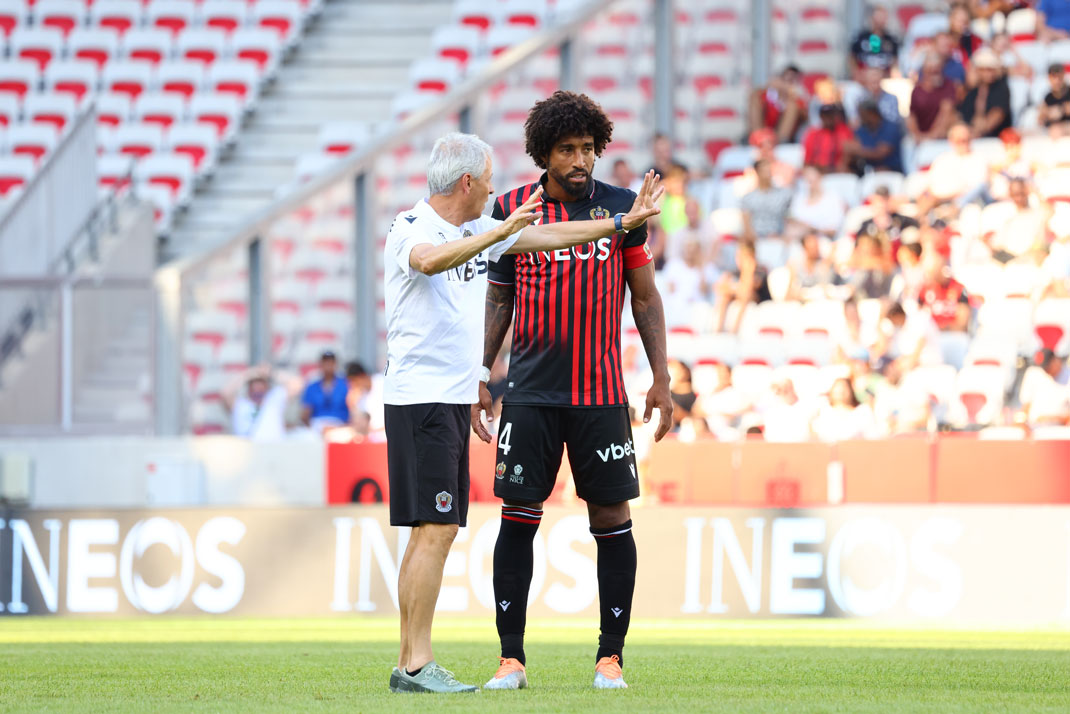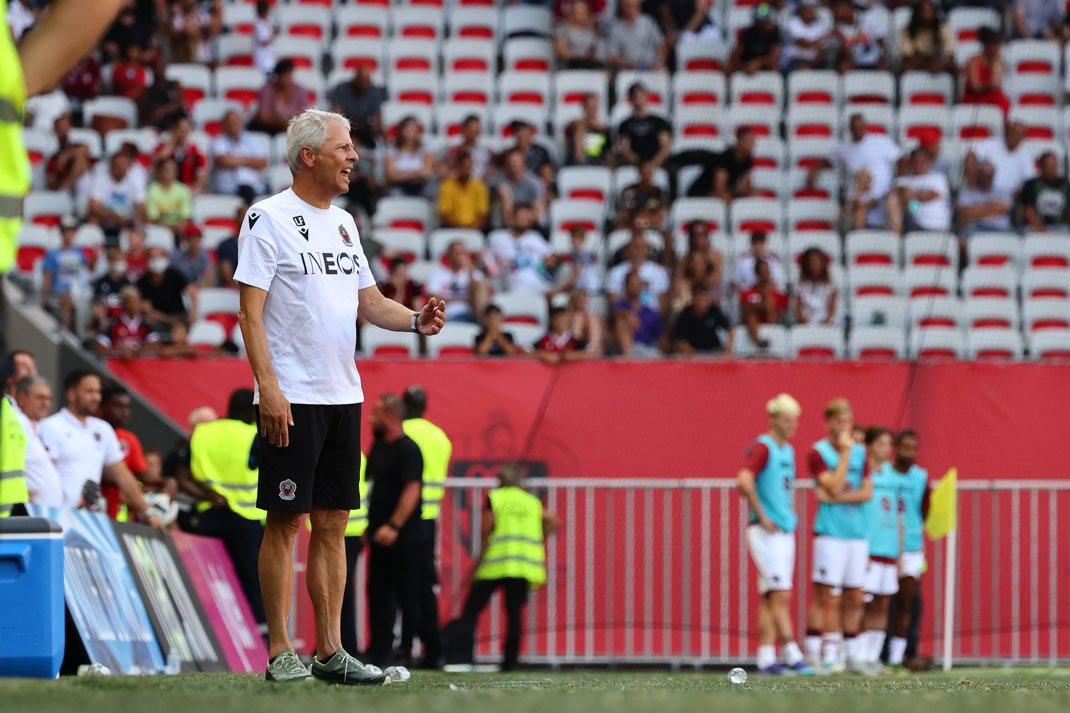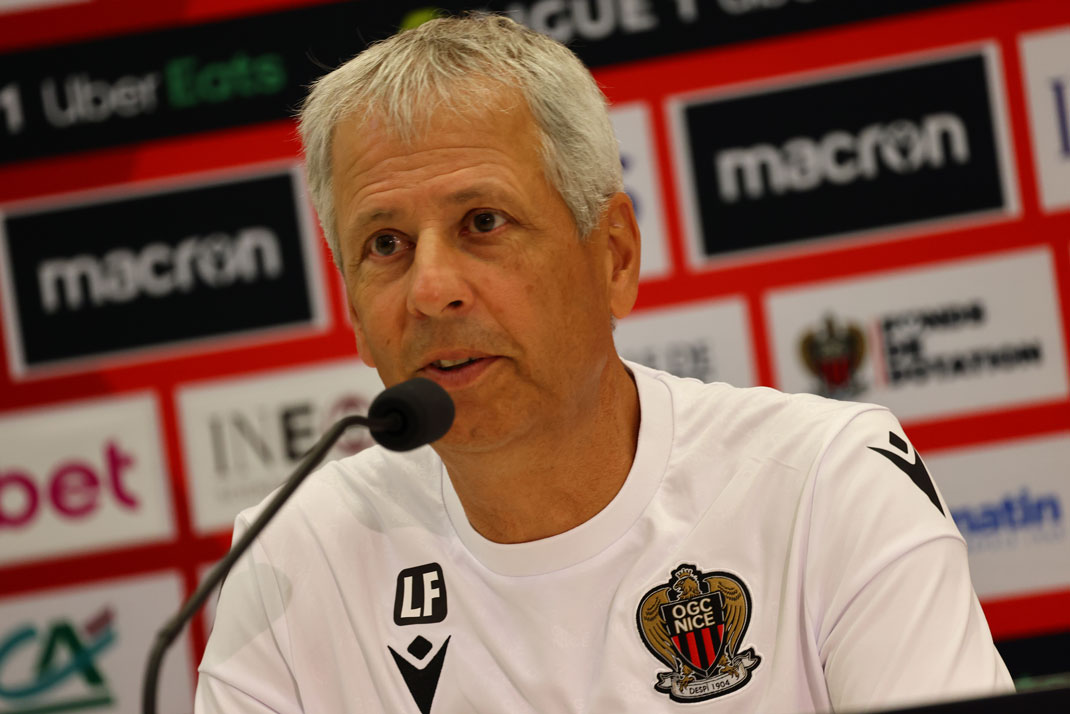 ---