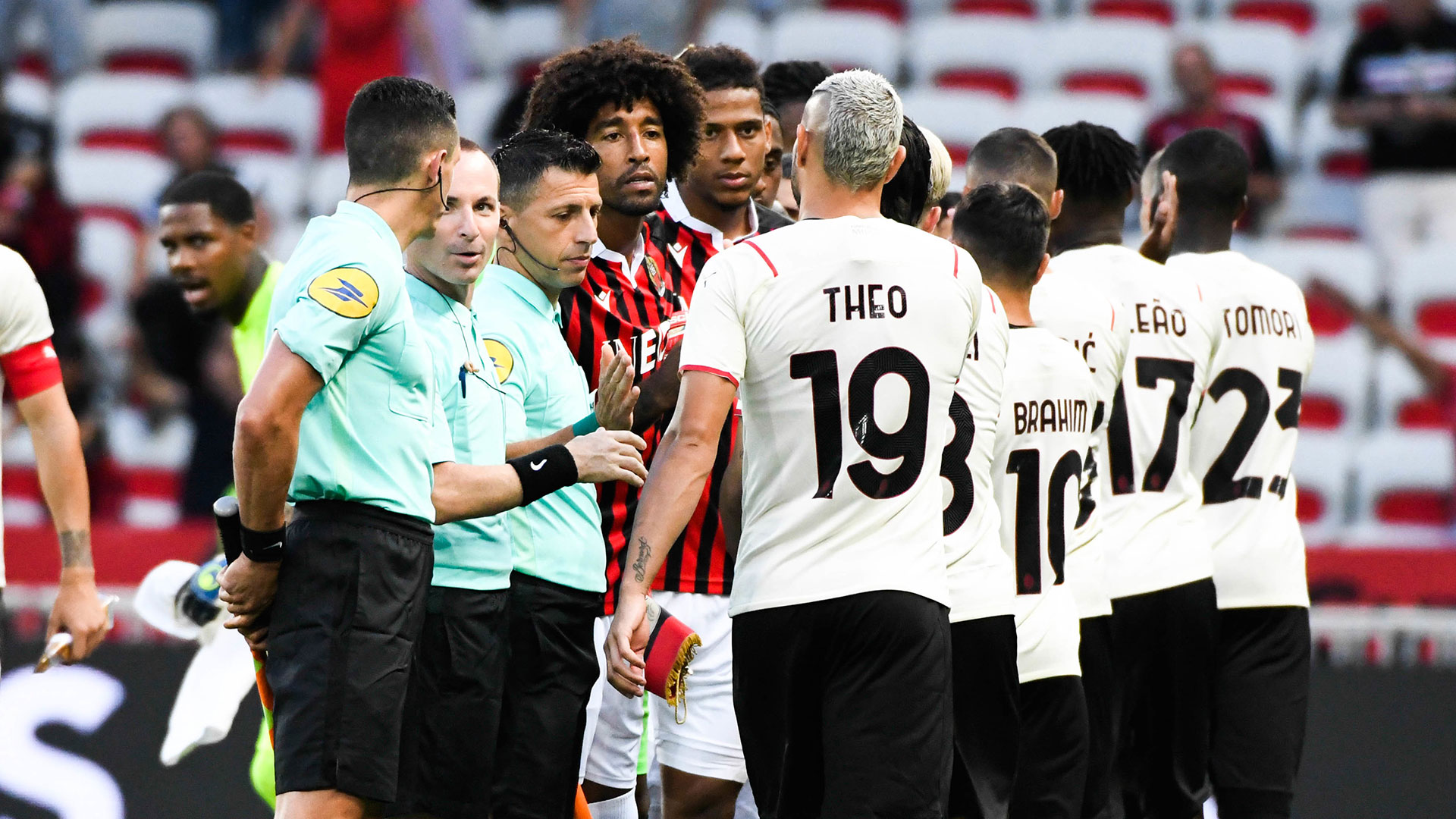 Looking back
Finalising preparations at home
On Saturday, Le Gym will face Torino at the Allianz Riviera, in their final outing of pre-season before the return to L1 action (kick-off at 5pm). Returning to their home soil before the beginning of the season: a regularly repeated occurrence since 2013, the year that the Plaine du Var home replaced the old Ray. A look back on the previous 4, each bringing back fond memories.
NICE 1–1 BARCELONA: A GALA OPENER (02/08/2014)
11 months after its inauguration, the Allianz Riviera hosted a gala fixture at the start of Les Aiglons' first full season at the ground. On 3 August 2014, Barça arrived in Nice. Le Gym was about to begin its league campaign while Barcelona were taking part in their first friendly of summer. 21,847 supporters filled the stands to witness Les Aiglons take on the giants of European football. The two sides left the field on level terms with Xavi's penalty cancelling out Cvitanich's earlier spot-kick (1-1).
NICE 3–2 NAPOLI: A TOUGH DUEL (02/08/2015)
One year after Barça, it was Napoli who travelled to the Comté, for an intense and tough battle. Against Champion's League opposition, Claude Puel's side did more than just rival their opponents and won the encounter (3-2). Alassane Plea, Mika Seri and Valère Germain found the back of the net to the delight of the 11,783 supporters.
NICE 3–2 RENNES: BEHIND CLOSED DOORS (15/08/2020)
Another time, another context. In the heart of the pandemic and after a season that was prematurely ended, Le Gym, who was returning to Europa League action hosted Rennes, who had qualified for the Champions League, in the final friendly of the summer. Due to the health restrictions, the stands were empty. On the pitch, two penalties from Dolberg and a goal for Thuram allowed Patrick Vieira's side to come out on top. Aguerd and Terrier found the back of the net for Les Rennais.
NICE 1–1 MILAN: THE MOST RECENT (31/07/2021)
The most recent one dates back to the 31 July last year. At the end of their pre-season, Les Niçois hosted AC Milan in a match that ended on level terms (1-1), but that entertained nonetheless. Amine Gouiri earned his side the lead, before Olivier Giroud equalised with an impressive header.
From 2016 until 2019, Les Aiglons ended their pre-season away from home, facing Sporting in Faro (0-0), Gladbach in Austria (2-1 win), Saint-Etienne in Feurs (3-0 defeat) and Wolfsburg in Wolfsburg (8-1 defeat).

---
Icon Sport