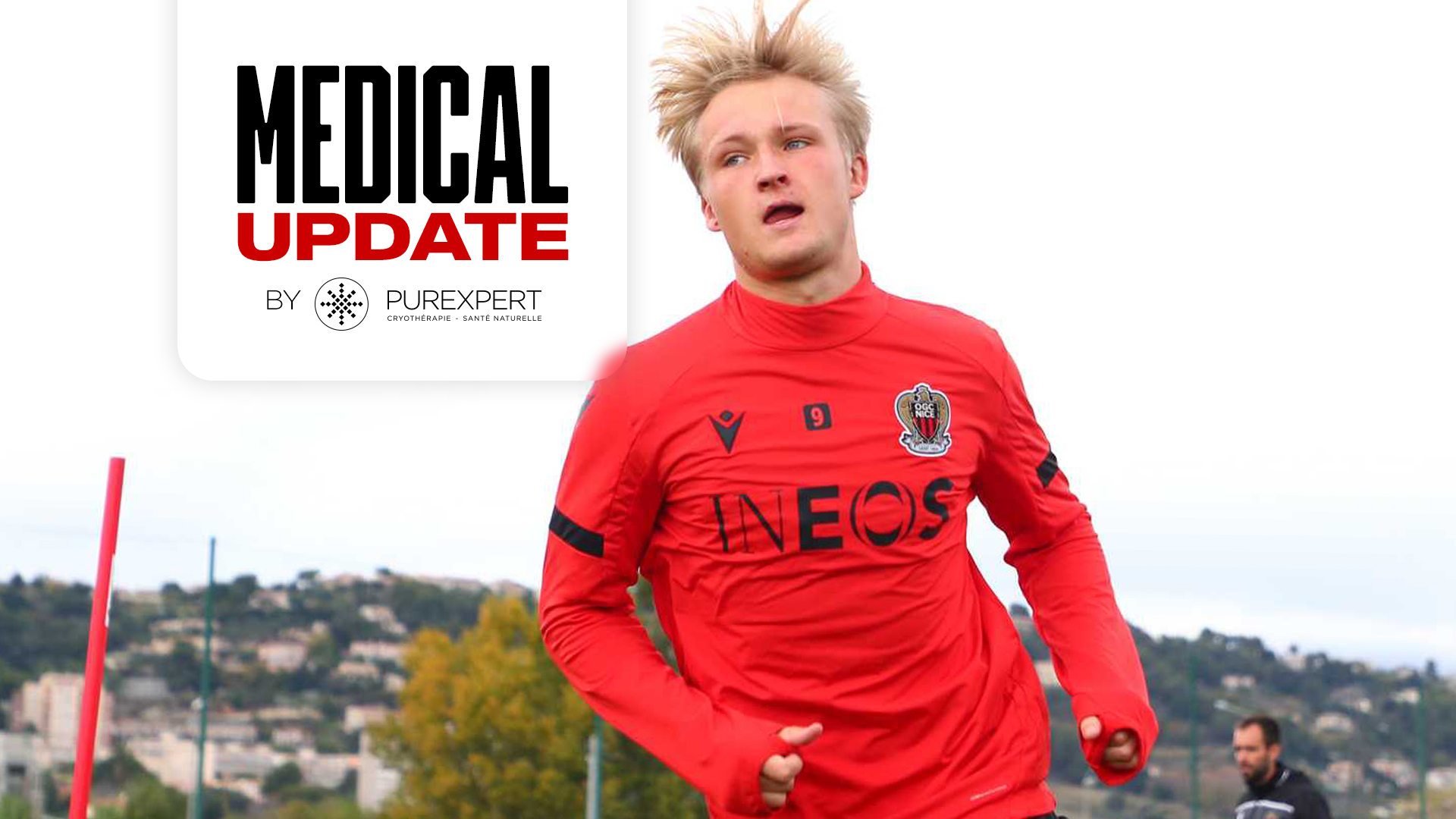 Medical update
Dolberg update, doubts about Stengs
Christophe Galtier has given an update on his squad this Friday. In front of the press, two days before Nice - Montpellier (kick-off Sunday at 17:00), the Aiglons' coach confirmed that Kasper Dolberg will be back in the squad for matchday 13 of Ligue 1.
"He will be there. He is well. He has returned from his family home. We decided together not to bring him to the game in Angers. But he took part in some sessions. He's back with the group normally and he's in very good shape."
The Coach Christophe Galtier also said that Kasper Dolberg would remain at Nice during the international break, which begins after matchday 13 of Ligue 1. "For a while now, Kasper has not been training normally. He has not taken part in more than 50% of team sessions since the beginning of the season. Which is very little. He is starting to be a bit under-trained, for different reasons. For that reason there has been a discussion between the coach Kasper Hjulmand, Kasper and the club. I thank the Danish coach publicly, he decided to leave him at our disposal during this fortnight so that he can work with his teammates. This was the wish of both Kasper and the club. The coach listened to him, because Denmark have already qualified. I think that's the way it should be between club, player and national team. Kasper will have a big schedule during the break.
Calvin Stengs has been injured since the trip to Troyes and is currently doubtful. "He did part of the session (on Friday). We will make a decision tomorrow after training. But I have doubts."
IN TREATMENT
Bambu: ankle injury.
Evann Guessand: sprained ankle
RECOVERING
Justin Kluivert: hamstring injury
Calvin Stengs: quad injury
The medical update is sponsored by Purexpert
---