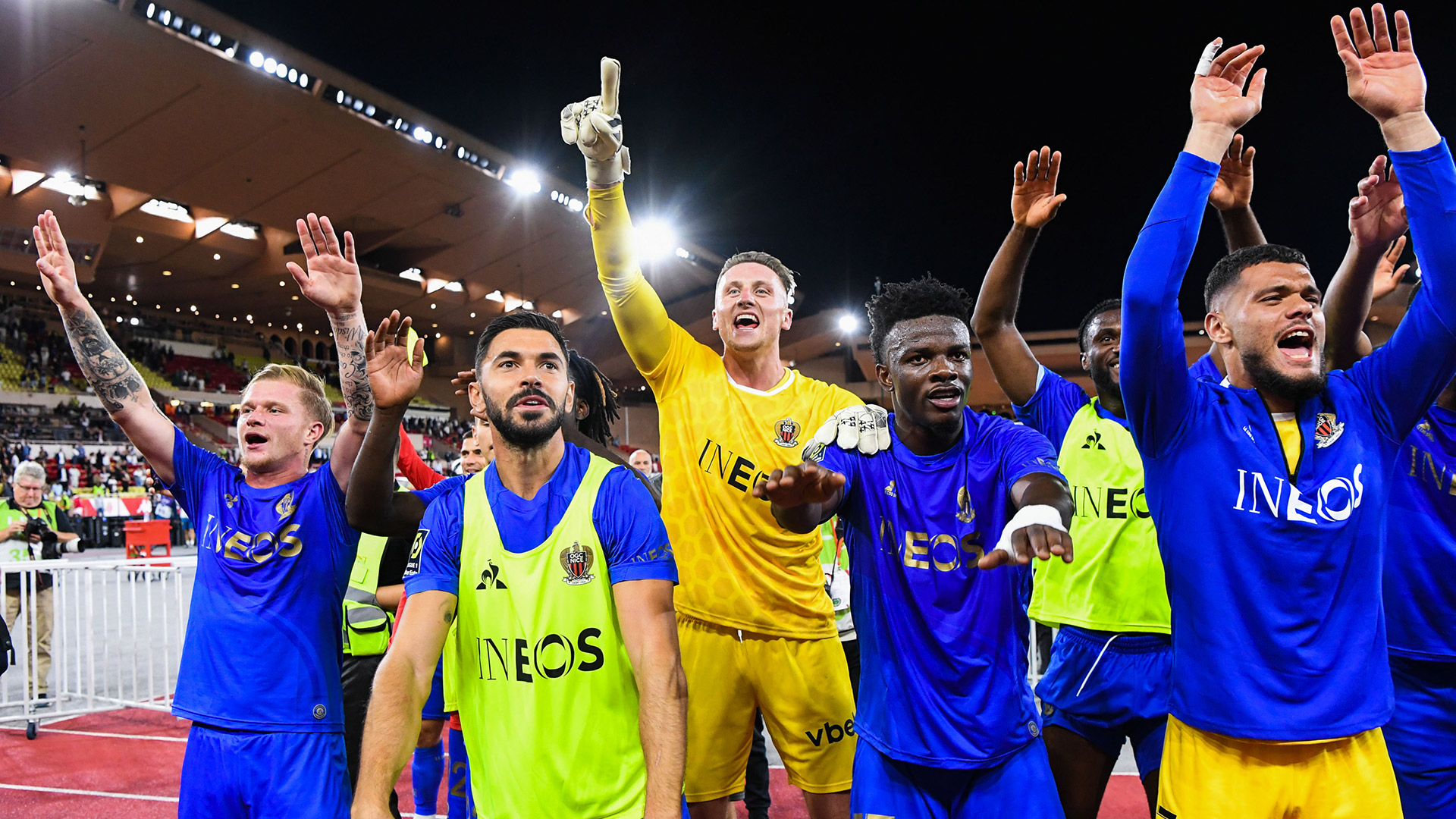 Aiglon of the Match
"Thank you, Marcin"
After a monumental performance in Monaco, Marcin Bułka is rightfully your Aiglon of the Match for a derby won in the dying stages of a magnificent night (0-1).
"Thank you, Marcin." When it came to giving out the ratings, Nice-Matin didn't beat around the bush. But how could it have been any different? "Stopping a penalty is impressive. Stopping two is incredible!" summarised the newspaper, giving the Polish giant an impressive 9/10 rating. He also received the same rating in L'Équipe. Unbeatable, the goalkeeper deservedly received the majority of your votes (82%). Like a true professional, he kept Le Gym in the match until the end of the game, securing his 3rd "clean sheet" in 6 matches. He celebrated with the red and black supporters like a champion after the final whistle, and they will remember this scene for years to come...
Behind the Nice goalkeeper, you opted for the "Bujumbura Wall": Youssouf Ndayishimiye (12% of the votes). Present in all duels, at the heart of every move, the Burundian international shone brightly at the Stade Louis-II, in a match where he nearly scored with a header in the second half, only to be denied by the crossbar. His performance earned him a rating of 8/10 in Nice-Matin and 7 in L'Équipe.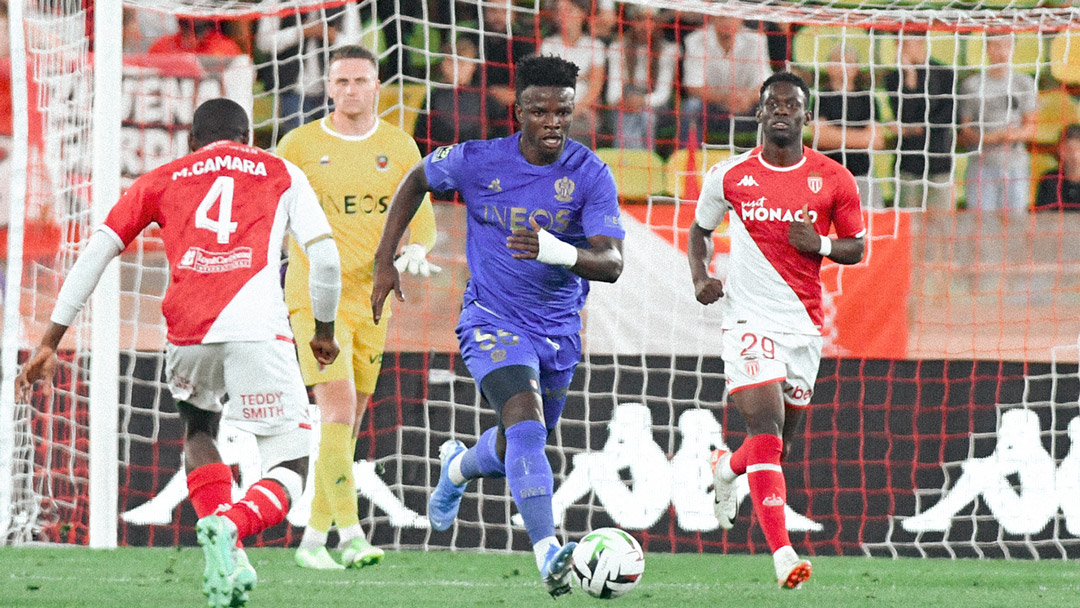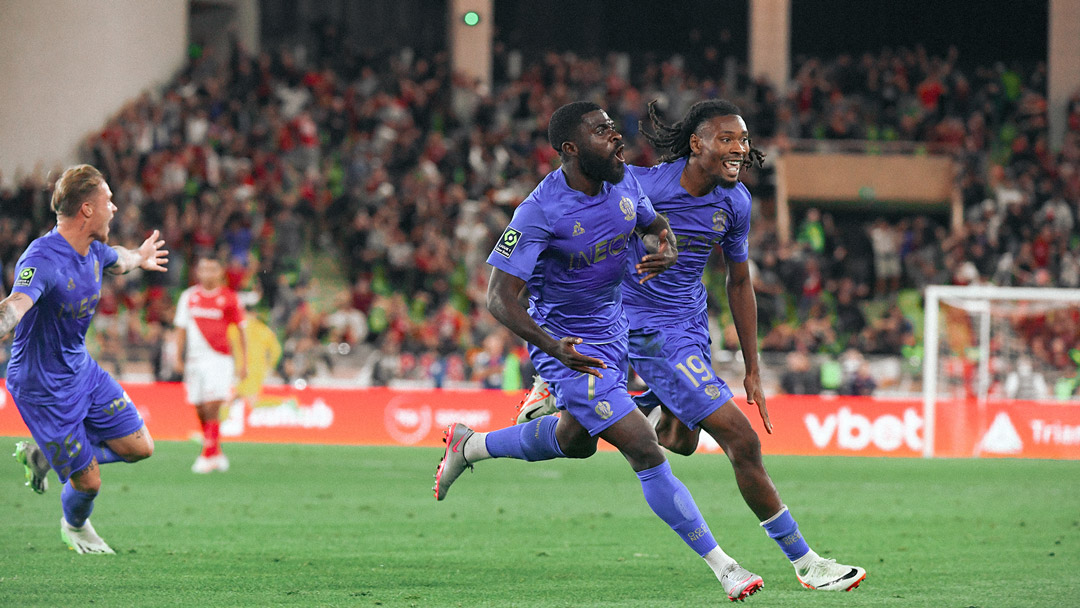 Finally, Jérémie Boga completes the podium. Coming on in the 60th minute, the Ivorian international scored a beautiful solo goal at a crucial moment. In the 91st minute, he started from midfield, hugging the touchline, left everyone behind with a thunderous sprint, and finished his run with a splendid goal. A goal worth 3 points!
The Extra Stat:
Having spent time in Italy between 2018 and 2022, Jérémie Boga has been involved in 4 goals in 31 Ligue 1 matches (3 goals, 1 assist), including 2 against Monaco (1 goal, 1 assist). The Nice player found the net in the top flight for the first time since January 9, 2016, with Rennes against Lorient.
---