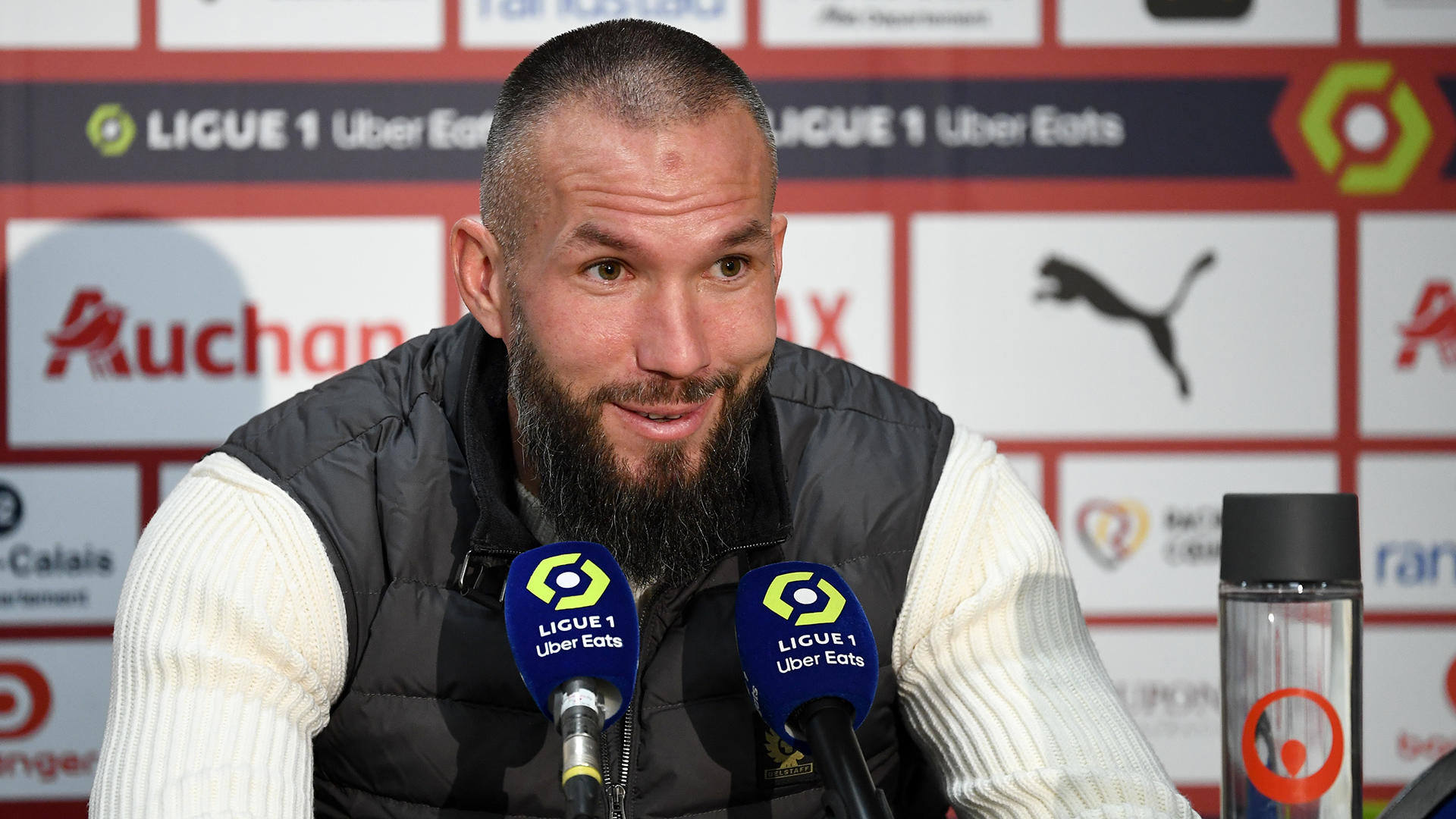 Reaction
Didier Digard: "To always be able to say that we tried"
In the post-match press conference, Didier Digard spoke about his pleasure at seeing his team play a complete game in the 0-1 victory at Lens.
How do you assess this victory in Lens? Did you feel your team was capable of doing it?
Yes, I felt we were capable. We knew that it would not be easy, in a stadium with an absolutely remarkable atmosphere, which pushes its team to the end. Especially as this is a team that plays good football and has amazing momentum.

What was the plan with this starting eleven?
The idea was to change the system, keeping exactly the same structure as in the 4-3-3. To echo what I've been saying all along, the system is not important. What is important is how we organise it, as well as giving my players as many reference points as possible.

Why did you start Youssouf Ndayishimiye?
He makes things much easier for us. A lot of teams have tried a lot of things against Lens, and so far they've all lost. We tried too, and it worked. For me, the opponent and the match lent themselves to that, combined with the arrival of Youssouf who gives us more depth. Everything was in place to try our luck.
"We're going to lose some games. But I'd like us to go home saying that at least we tried."
Didier Digard, after the victory at Lens
What was the key to stopping the Lensois? Was it to stop the first ball or the front three, for example?
I'm not going to give everyone the recipe (laughs). They do a lot of things, so there is no real key. We focused on not going backwards. We're going to lose games. But I'd like us to go home and say that at least we tried. There's nothing worse than relying on the defence and ending up losing everything at the end. Then you go home and you're devastated.

How is Hicham Boudaoui doing after he came off with an injury?
Everything happened quite quickly. I haven't taken stock of the medical aspect yet. I don't think it will be too bad for Hicham. We know that we have players who are ready to come on, who want to play, so we didn't take any risks.

Gaëtan Laborde is very effective at the moment. How do you assess his game and his evolution?
I'm really happy for him, because he's someone who has always made efforts without always being rewarded with goals. Now he's combining the two. For us, it's a great asset to have players who are fit and able to raise their own level in order to raise the team's level.

Do you think he can play with Moffi?
I think a lot, I keep thinking at the moment (laughs). Of course they can play together. They have different and complementary qualities. The thinking will always be who is available to the squad, which opponent we are facing and trying to make as few mistakes as possible.

Antoine Mendy had a very good game. What did you think of it?
I'm very happy for him. It's a good thing for us, as a club, who put a lot of human resources into training players. To have a youngster from the academy playing at the Bollaert, against an unbeaten team and who was involved in the winning goal, it's a good thing. It will give a lot of strength to our training centre, which works very hard. It's a great reward for them today to see the boy at this level.
---