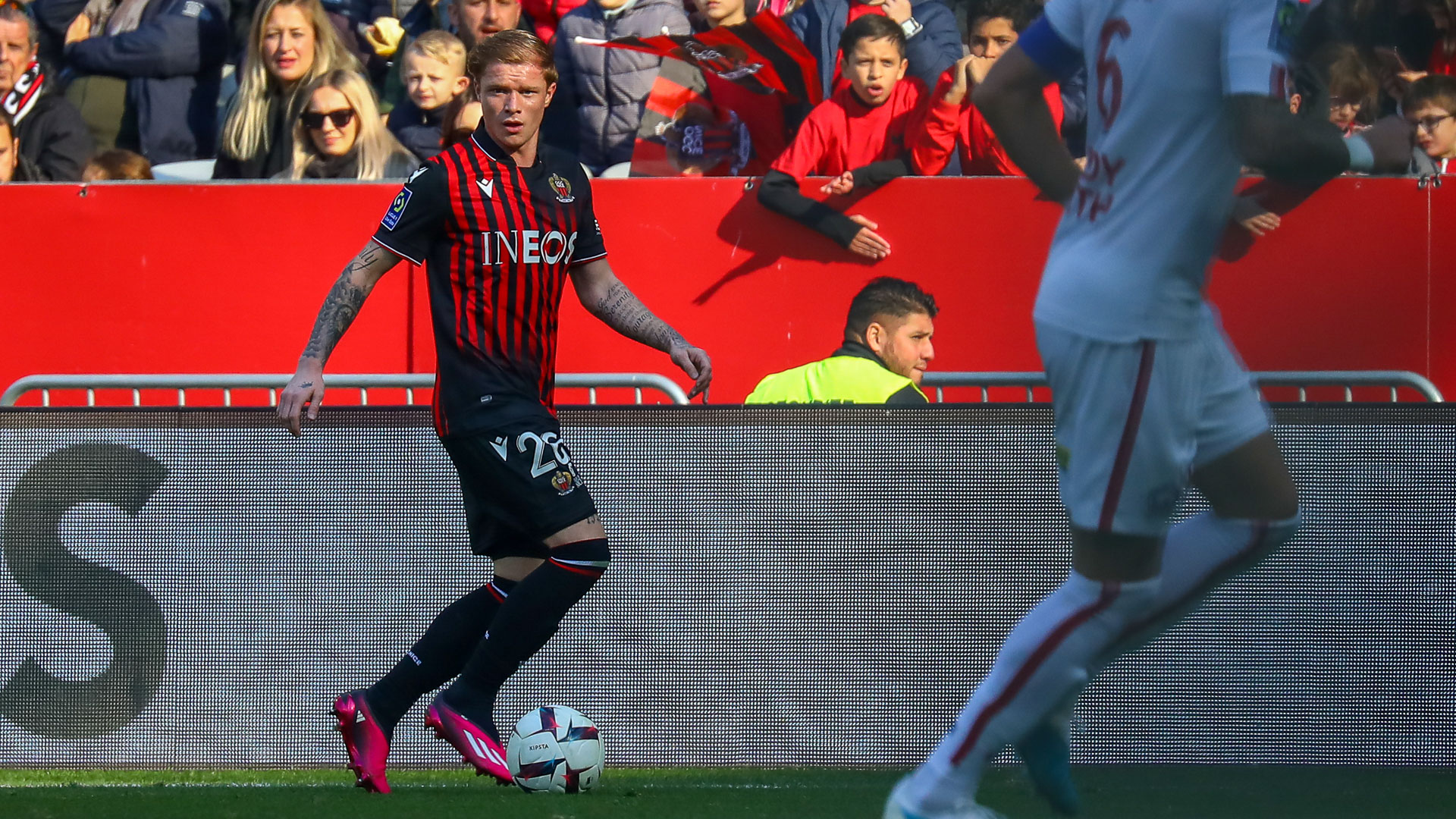 Lens - Nice
3 questions for... Melvin Bard
Melvin Bard spoke before the trip to Bollaert, where the Gym will face Lens this Wednesday (kick-off at 21:00).
What do you think of your performance against Lille, where we felt you were struggling in the first half and very good in the second?
I was given a good shouting at by the coach. He told me at half-time that I had to put in a different performance. I had to react quickly, I had to be up to speed. I tried to do much better in the second half. I think it showed. He made me understand that I was capable of it. He didn't hurt my feelings at all, I was aware that I hadn't played well in the first half. I am quite hard on myself. I know that I still have to improve on certain aspects. I'm working on it.
The coach uses good words, which are touching and have an impact. After that, you know you can't disappoint. It's always good, for a young person as well as for an old one, when someone says the right words, when they shake us up when we need to be shaken up. At least for me, I think it's very important. When the coach has to tell me something, he tells me, at least it's clear.
You seem to be getting better physically. Do you share this impression?
Yes, I do. It was a big point on which I worked. When I arrived here, in Nice, that was my hardest point, everything concerning the food. I made a lot of efforts on that. I thank the people at the club who take care of that and the people I surround myself with on a daily basis and who help me a lot with that. I'm pleased that you've noticed... I've made a lot of effort and at the moment, physically, I feel very well. I've lost 4 or 5 kilos. That makes a difference.
You are travelling to Lens, who have won all their home games: is it a big test?
Yes, it's a big test. We've been on a good run since Montpellier. We're going to go to Lens to try to do something and win points. We'll do everything we can. We'll work tactically with the coach, he'll give us the instructions to make it difficult for them. After that, it will be up to us on the pitch to give everything and to fight until the end. They have a good momentum. So do we. It will be a good match.
---