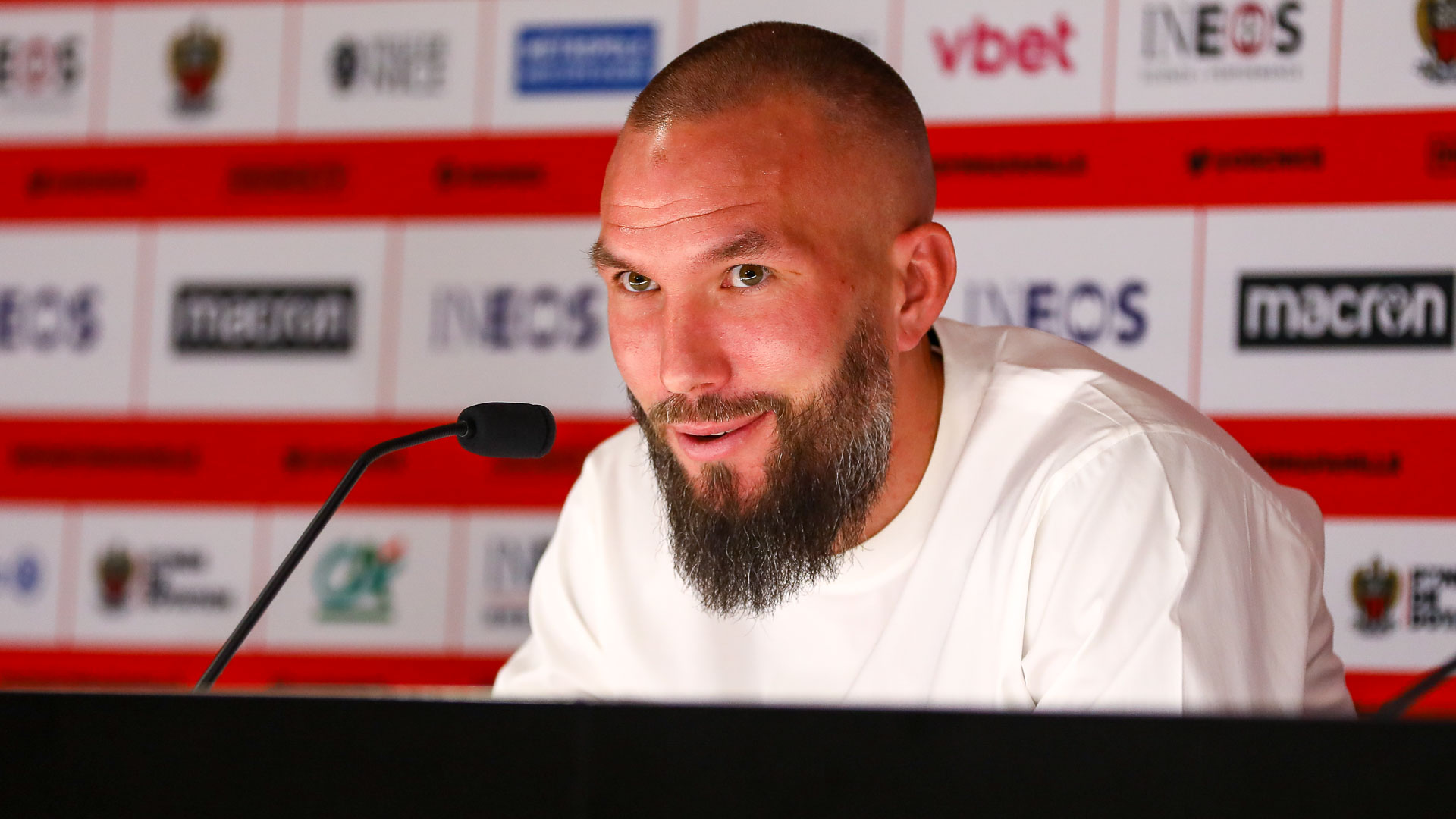 Nice - Lille
Didier Digard: "We have to step up a level"
How did you take advantage of this 15-day break without a match?
We were able to put certain things in place, in terms of our intensity and the structure of the sessions. We were able to start with a typical week. We took advantage of it. The players were able to see more clearly what we wanted to put in place. And as far as the staff is concerned, it also allowed us to find certain points of reference. It was a good period for everyone, we worked very well.
Lille, Lens, Marseille, it's going to be intense from Sunday onwards...
We're going to meet three very good opponents, in great form. We'll have to manage a big week as best we can, with a heavy workload and be able to take full advantage of the squad which is now complete, except for Marcin (read more).
Lille?
They are a team that enjoys having possession and takes its time in the build-up. They have very good ball players, a coach with a very clear way of playing, which is really focused on possession. They may bring less intensity than Reims, but their technical skills are much better.
Is the aim to create a real identity of play, regardless of the opponent, home or away, or will you take a view depending on the opponent and the games?
I could be wrong, but even Manchester City, at the end of the day, look at the opponent and adjust to them. If all teams analyse themselves, it's for a specific purpose. When we want to trouble our opponents, and since they are all different, we can't always do the same thing. That doesn't stop us from having a way of playing. We want our own identity, our game plan, we want to be very strong on that and not to change it, no matter who the opponent is, but we still have to adapt in certain situations. One doesn't prevent the other.
Is it around the team's intensity that you want to take the squad to the next level?
Yes, but not only that. We have a very good squad and we have to step up a level because we have much higher objectives than the position we are currently in today. So it's going to be difficult, because we've got a series of tough games and we've fallen behind quite a bit. But from the moment that you are in a project, there is also a look to the months or the season ahead. You have to have a very solid base to work from.
You played at the Stade du Ray where it was a very complicated place to play for an opponent. Is there this desire to bring the supporters along with you, to make Nice a place that is not very pleasant to play?
For me, it's a priority. Nice cannot be without its fans. We know that we can bring people down to the stadium with our results. And the presence of the fans can lead us to securing results. Let's make sure that the stadium fills up quickly and that they can push us to pick up positive results. Without them, of course it's not the same and it's much more complicated.
A word about Andy Delort's situation?
I am very focused, very involved with the players that are with us. Today, Andy is not with us. I hope for his sake, as well as for the club's, that everyone finds the right solution and that everything ends well for everyone. What is for sure is that the club is strong. OGC Nice is the decision-maker, because Andy is under contract with us. The future will tell us what will happen. If he has to come back, he will come back. Like everyone else, he will have to work very hard if he wants to regain his place in the team. In any case, there is no particular worry. We are very calm about it.
"Having a player like Ndayishimiye, when you have ideas like ours, it's a real bonus."
Didier Digard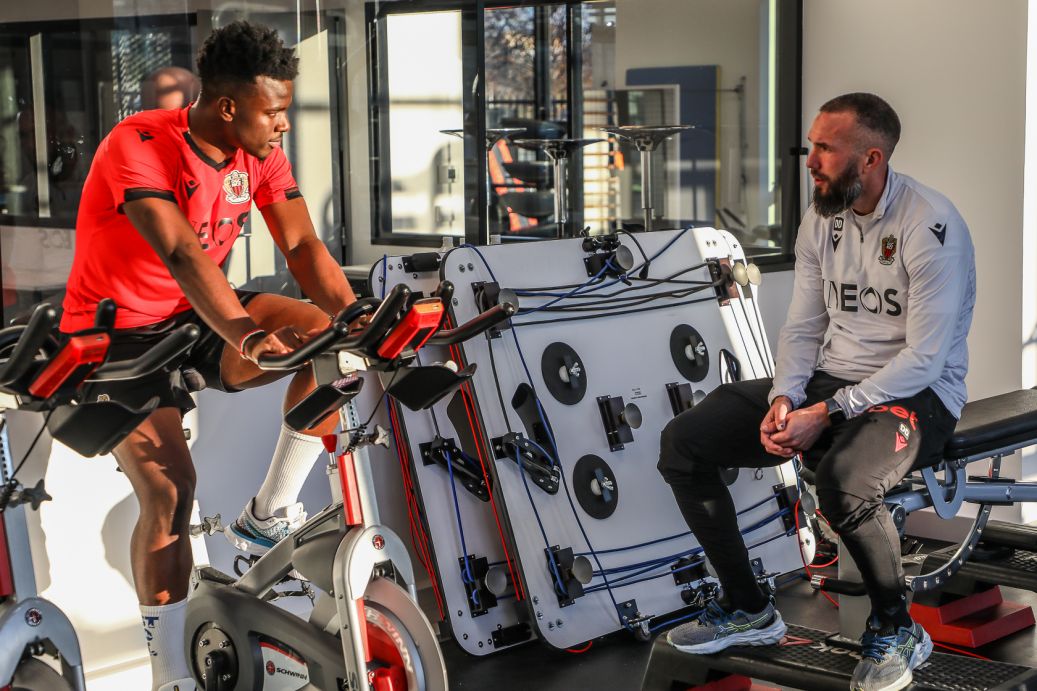 A new recruit has arrived on the other hand, Youssouf Ndayishimiye. What can you tell us about him, what can he bring?
On the one hand, he is a versatile player. It's useful to have a player in a squad who can cover across several positions. It gives balance. He will bring us a lot of power. You could see that he's a strong lad, so he's going to do us a lot of good in terms of impact. But also in his technical ability, because he is very comfortable. He is good with his head and has a great mentality. It's a real pleasure to have him. He will bring a lot to us as a squad.
He can play in midfield or central defence. What is his preferred position?
I've seen him on the left, on the right as a sentinel and a holding midfielder. For us, it's a great bonus. It's not that I don't have a real opinion on his preferred positions, but once the referee has blown his whistle and everything starts to come to life, we find ourselves in very different areas. Depending on what we ask of him in terms of his movement, he can find himself in different positions. Having a player like him, when you have ideas like ours, is a real bonus.
Have you discussed with him what he likes best?
Yes, I know what he likes, and I also know that he is open. We exchange ideas, everyone listens to each other, everyone wants to move forward. What is important for him is to get to know the squad and our way of playing, before really positioning himself on a particular position. He joins a quality squad, so he will continue to develop and learn.
He's the type of player who allows you to change tactical systems between phases with the ball and those without the ball.
Exactly. He's a bit of a hybrid player who can change the structure of the team, from one system to another.
Is he ready to play?
Yes, of course he is. He played last week, he continued to train. Afterwards, of course, we are careful because transfers are always psychologically tiring. It has been a bit involved, so we are careful, but yes, he is fit.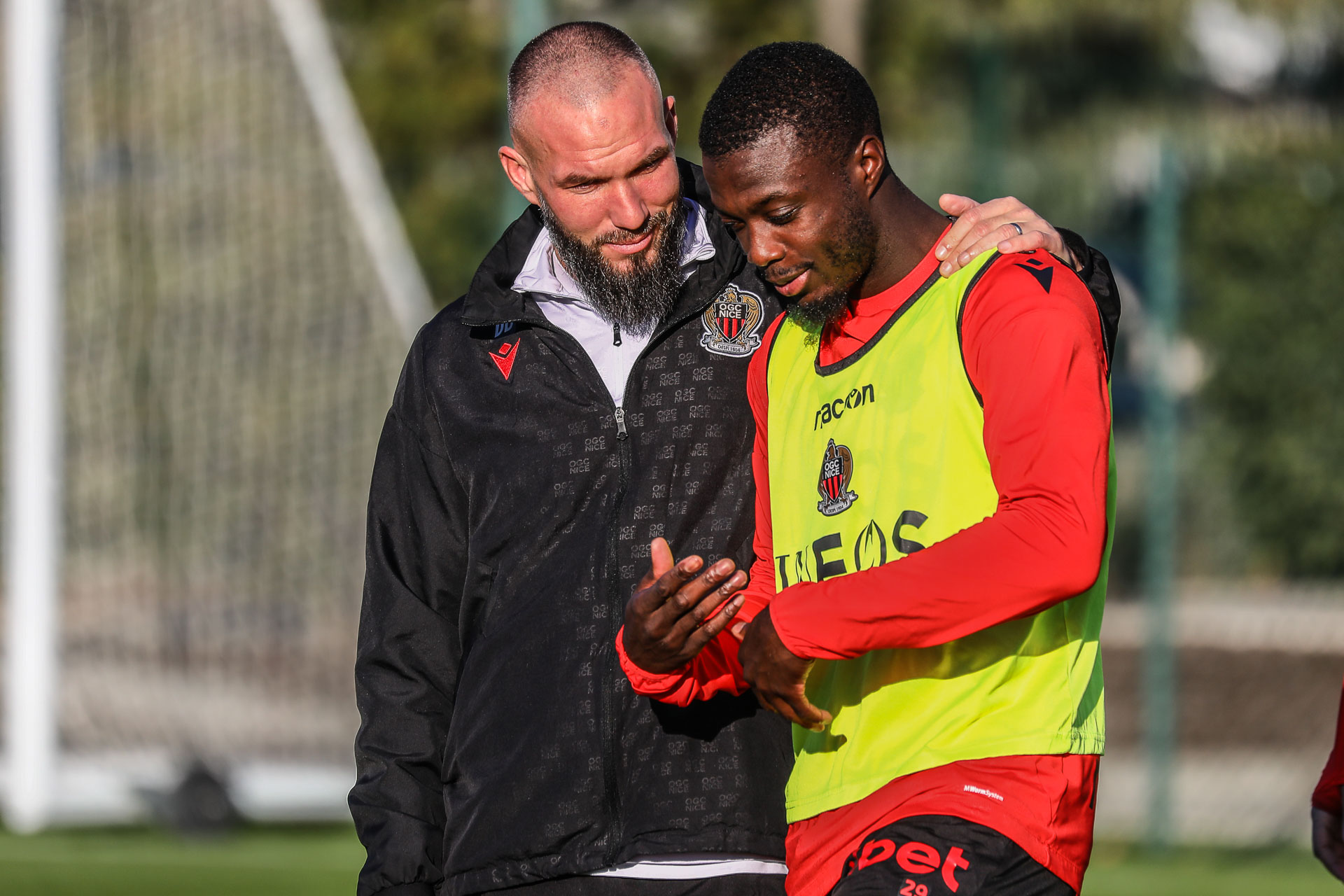 Nicolas Pepe has found his position on the wing, where he can cut in on the left. Do you feel he is better in training? Is he more comfortable?
I still find it difficult to compare him up-front. Especially as he has done some good things so far. Without necessarily scoring as much as in the past, he had periods when he was doing well and very often the number one threat offensively. If he feels better, more the better, I'm happy because a happy player generally performs well, and that's good for the team.
---