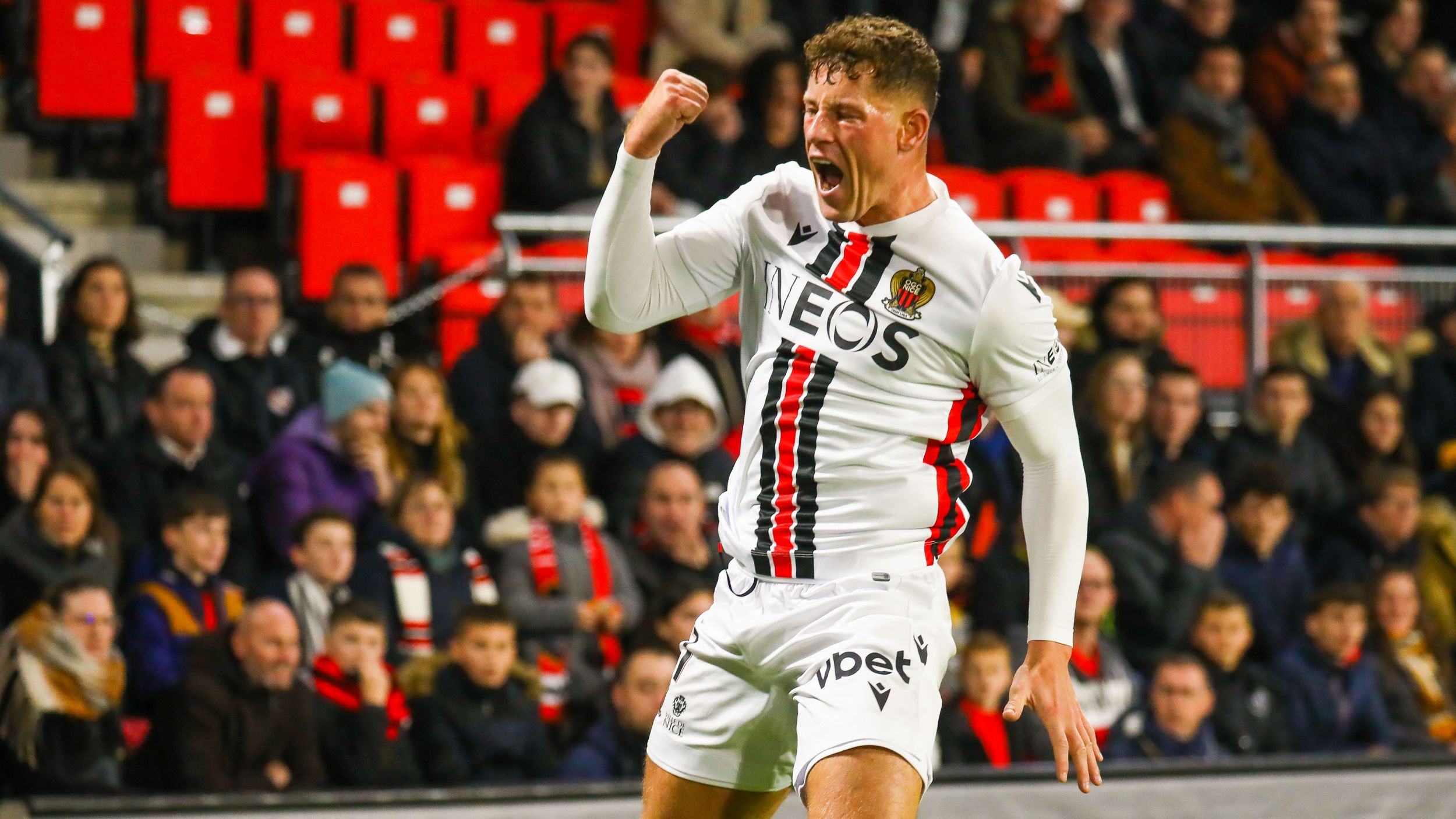 Focus
In Ross Barkley's footsteps
He was the last to speak in 2022 and the first to strike in 2023. With a rocket into the top corner of Steve Mandanda's net, Ross Barkley opened his account with the club at Roazhon Park, and a little more than that. The Englishman, who scored twice against Montpellier - making him Nice's top scorer at the start of the year - admits he "feels more and more like himself" on the pitch. This is not lost on anyone. To understand who he is and the impact of his personality on his game, OGCNICE.com asked him to delve into the roots of his passion. A fascinating insight...
"IN LIVERPOOL, YOU HAVE TO WIN WITH AGGRESSION"
His career as a player would prompt 1,000 questions, 1,000 articles written in 1,000 different ways. However, as he returns to the game, we turned our attention to the man, with the idea that he would tell us more about Ross Barkley than football lovers already know. The premise was greeted with a smile by the man himself, who took us by the hand and led us through the streets of Liverpool, where he was born on 5 December 1993. Liverpool, a city as iconic for its music as it is for the football it plays with its heart split in two, sometimes red and sometimes blue, two colours united by "talent and aggression", according to Barkley. From the very first touches on the pavement or in the parks: "For me, as a child, it was non-stop football, like for many children. Being with friends, having fun, scoring, winning, talking about it at school, no pressure. At that age, it's just joy, pleasure. But in Liverpool, even more than in London or other places, everyone is aggressive in the way they want to win, even when they are small. (After a pause) Yes, in our country you have to win aggressively. It's part of the game. Besides, the fans expect the same thing as the fans in Nice: commitment for 90 minutes. It doesn't matter what club you are with.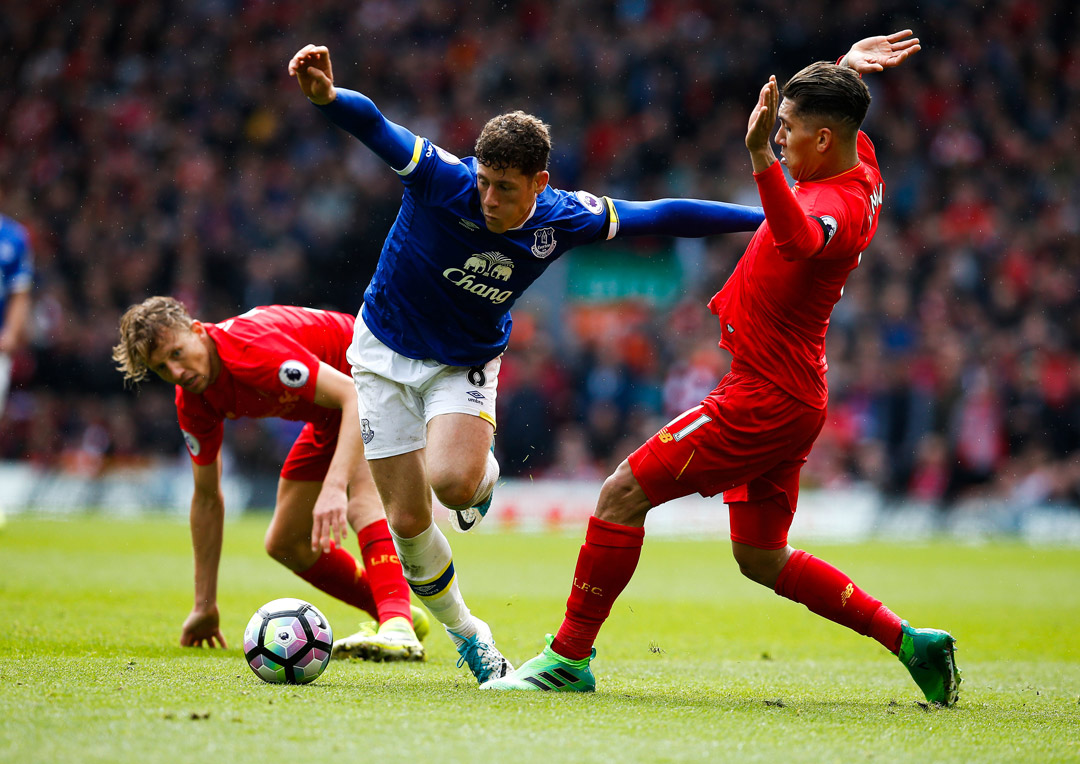 Between Liverpool FC and Everton, every Scouser has to make a choice. Ross' choice was quickly settled on the latter: "I've always been an Everton supporter. I was a fan of Duncan Ferguson, Wayne Rooney, Tim Cahill. I used to go to the games, my dream was to join the club, which I did when I was 11."
"I WATCHED A LOT OF FRENCH FOOTBALL AS A KID"
At the age of 11, little Ross lived football continuously, without ever losing sight of the ball: "Since I was a child, I always watched as many games as possible. I never missed a Premier League game, but I also saw a lot of games in other leagues. For example, I remember getting up on Saturday mornings at 6am because there was a programme showing all the Ligue 1 highlights, so I would have breakfast in front of it before going to play. Djibril Cissé at Auxerre, Ludovic Giuly at Monaco, Lyon champions: everything interested me. German, Italian and Spanish football too. From a sporting point of view, his extraordinary physique and his delightful technique quickly brought him from the back of the pitch to the front of the stage. A central defender at the start, he became a midfielder at 14 and a number 10 when he switched to the pros at the age of 16, where he made his first appearance on the bench. A serious leg injury delayed his debut for Everton's senior team by a year. With Tim Cahill and Mikel Arteta covering him, he made his Premier League debut at 17 against QPR on 20 August 2011.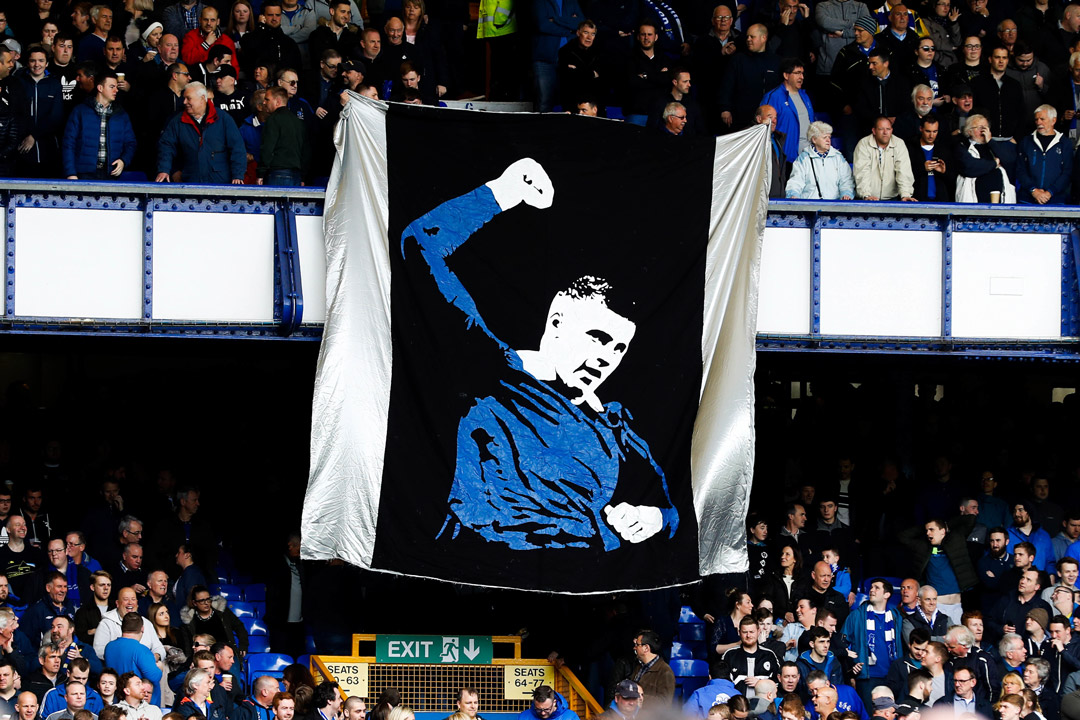 The rest of his career is well known: Barkley goes from being a young talent to a diamond. He became the brains behind his beloved club, made it into the Three Lions squad in 2013, where he played alongside two of his childhood idols: Wayne Rooney and... Steven Gerrard! "And yes, Steven Gerrard", Reds legend and Everton's great rival: "We come from the same city, he was an amazing player, even though I'm not a Liverpool fan."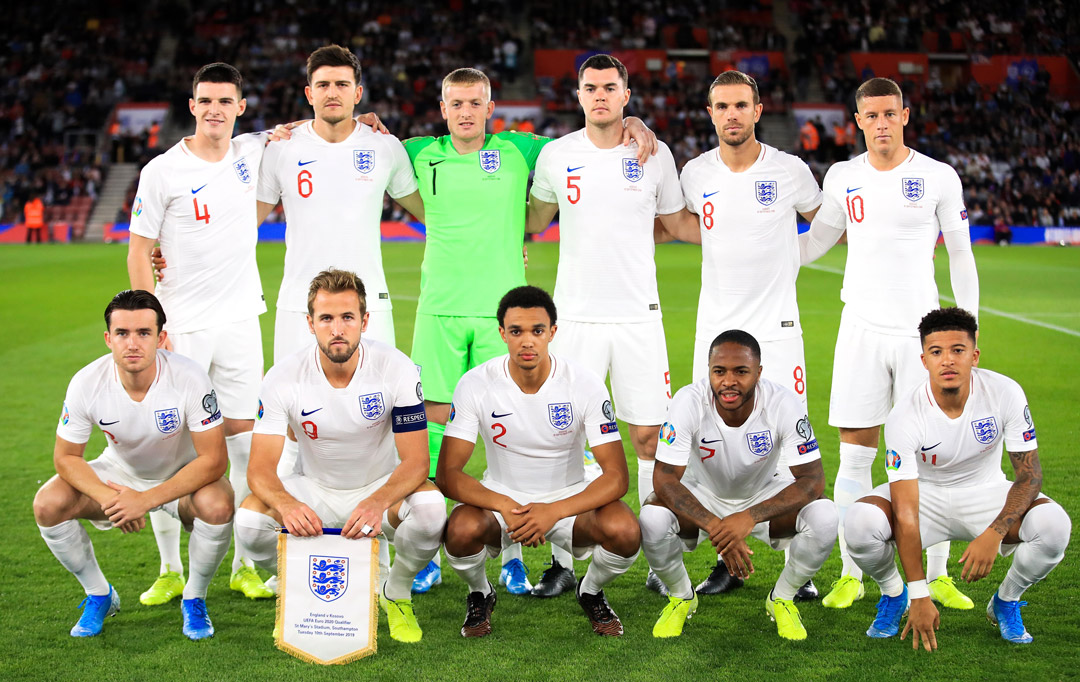 Barkley played in the 2014 World Cup, remained on the bench at Euro 2016, but the heights didn't take him away from the basics: his love of the game. Whether at Everton (with whom he made 179 appearances and scored 27 goals as a professional), in the national team (33 caps, 6 goals), at Chelsea (whom he joined in the winter of 2018) or Aston Villa (where he was on loan in 2020-21): "Some players find it hard to watch the games? I have always continued and I still do. I understand football, I've known the other leagues since I was little. That's why this summer, when I left England, I was ready. I like experiences. I wanted to try something else. Nice arrived, offered me an ambitious project, I knew the city: I was immediately excited.
"IT'S STILL POSSIBLE TO FINISH HIGH UP"
Before leaving England, Ross Barkley spoke with Olivier Giroud, his former teammate at Chelsea. The French world champion reinforced his choice. On 4 September, the child from Mersey arrived in the Plaine du Var before the derby against Monaco. The rest of the season started gradually: the Aiglons' n°11 worked hard physically during the first part of the season and only appeared in Ligue 1 (he was not eligible for the Conference League). A "high level" championship but with a different face: "Here, central defenders often have time, in the Premier League they never have any, it's a 90-minute rush from everywhere. In France, you can take time to build up your play, to think, to go backwards. Now, I have adapted a little better to this game.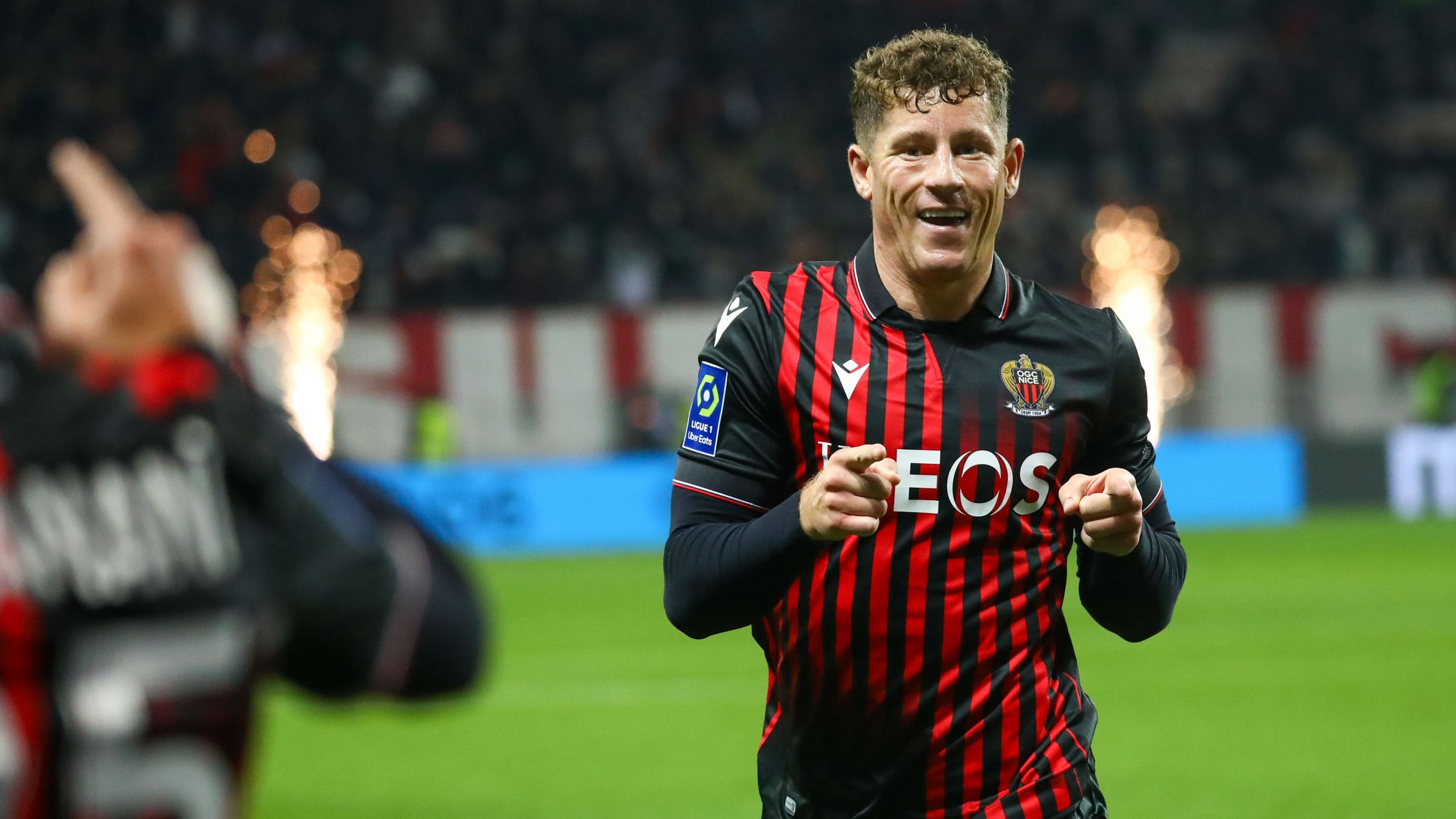 He began 2023 by scoring three times. Well integrated, constantly looking for "connections with the other players, whose movements I understand more and more", "Rossey" awaits the second phase with great ambition: "At the beginning of the year, I have a positive feeling. The last two games, we played with more intensity. But I would say that we have been doing it a lot more since the start of the season, we have recovered well. We worked well, got a good win against Montpellier and then this draw in Reims. The second half of the season will be much better. We have to play well, coach Digard sets us objectives for each match and each run of matches, in the short term and in the long term. It's still possible to finish high up in the league, we have good players, a good team. We can do it. We need it. And then there's Europe..."
A substantial schedule that will start with a scorching week, where Nice will host Lille before travelling to Lens and Marseille: "We work a lot and we look forward to these games", concludes Barkley, with a final line: "In England, when the teams from the north play against those from the south, it is often very heated. I haven't played a Nice-Marseille game yet but I think in terms of how it feels and the intensity, it's probably a bit similar."
---
C.D.
OGC Nice / Icon Sport