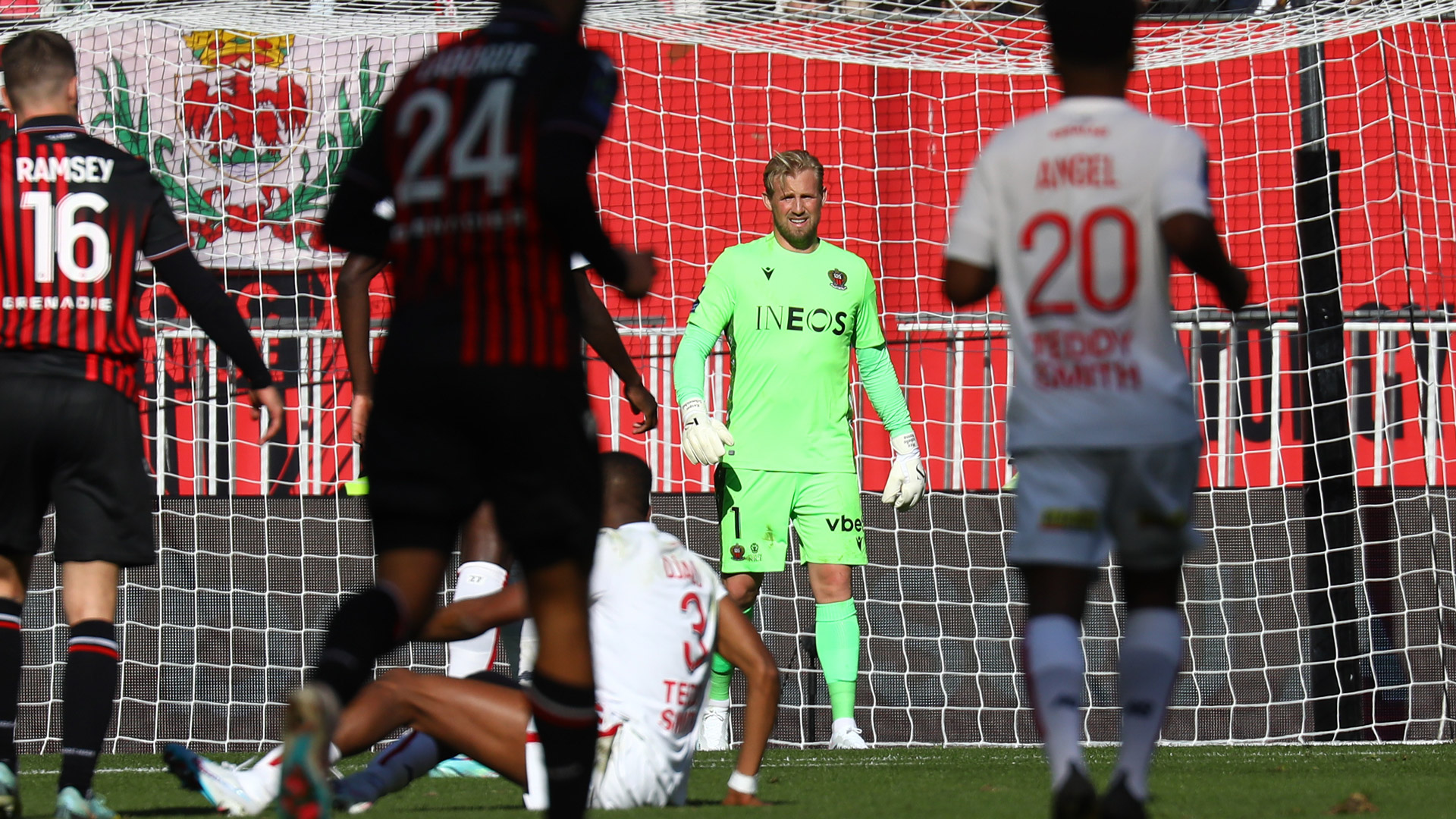 Nice - Lille
Unbeatable Schmeichel (1-0)
Kasper Schmeichel is your Aiglon of Nice - Lille, with a large majority of the votes (69%).
With 7 saves in the match, his highest total since his arrival in Ligue 1 and the highest total for a Gym goalkeeper since January 2022*, the Danish international kept Nice in the game and on level terms, while the Dogues were pushing. This was of paramount importance for what was to follow…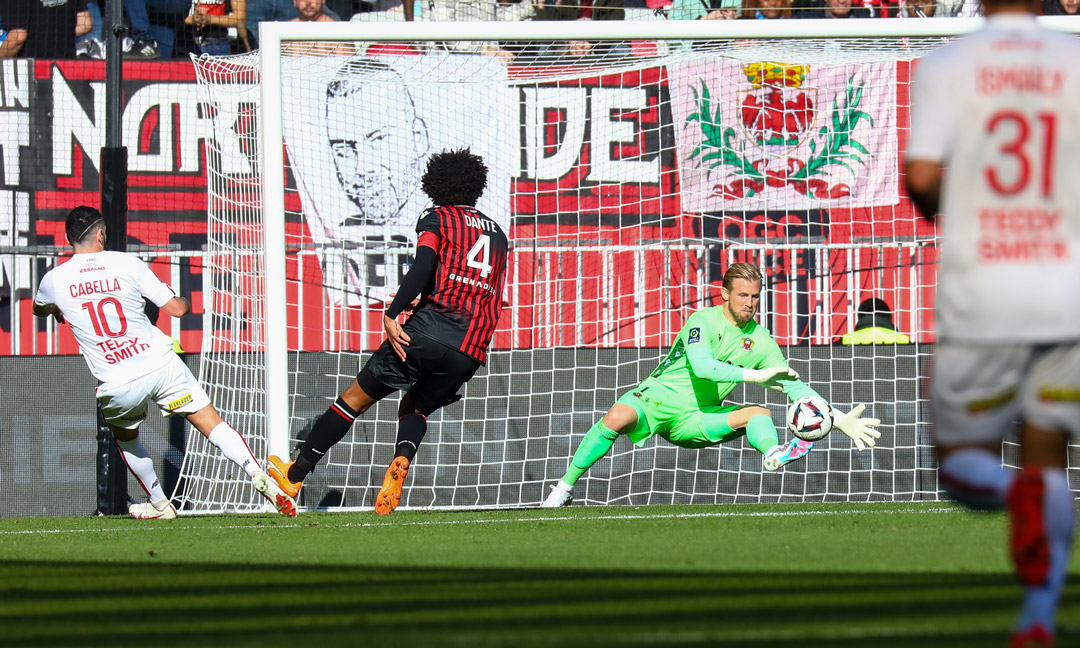 The rest of the script was written by the collective and completed by two men who made up the top 3: Badredine Bouanani (2nd, 18% of votes) and Gaëtan Laborde (3rd, 4%). The former put in a good performance for his first start in L1 and was decisive in the 34' minute. He intercepted a back pass from Cabella, advanced with the ball, and put it on a plate for Laborde, who scored his 5th goal with the Gym and his 7th of the season.
**Walter Benitez, on January 9, 2022, made 9 saves in Brest.
---