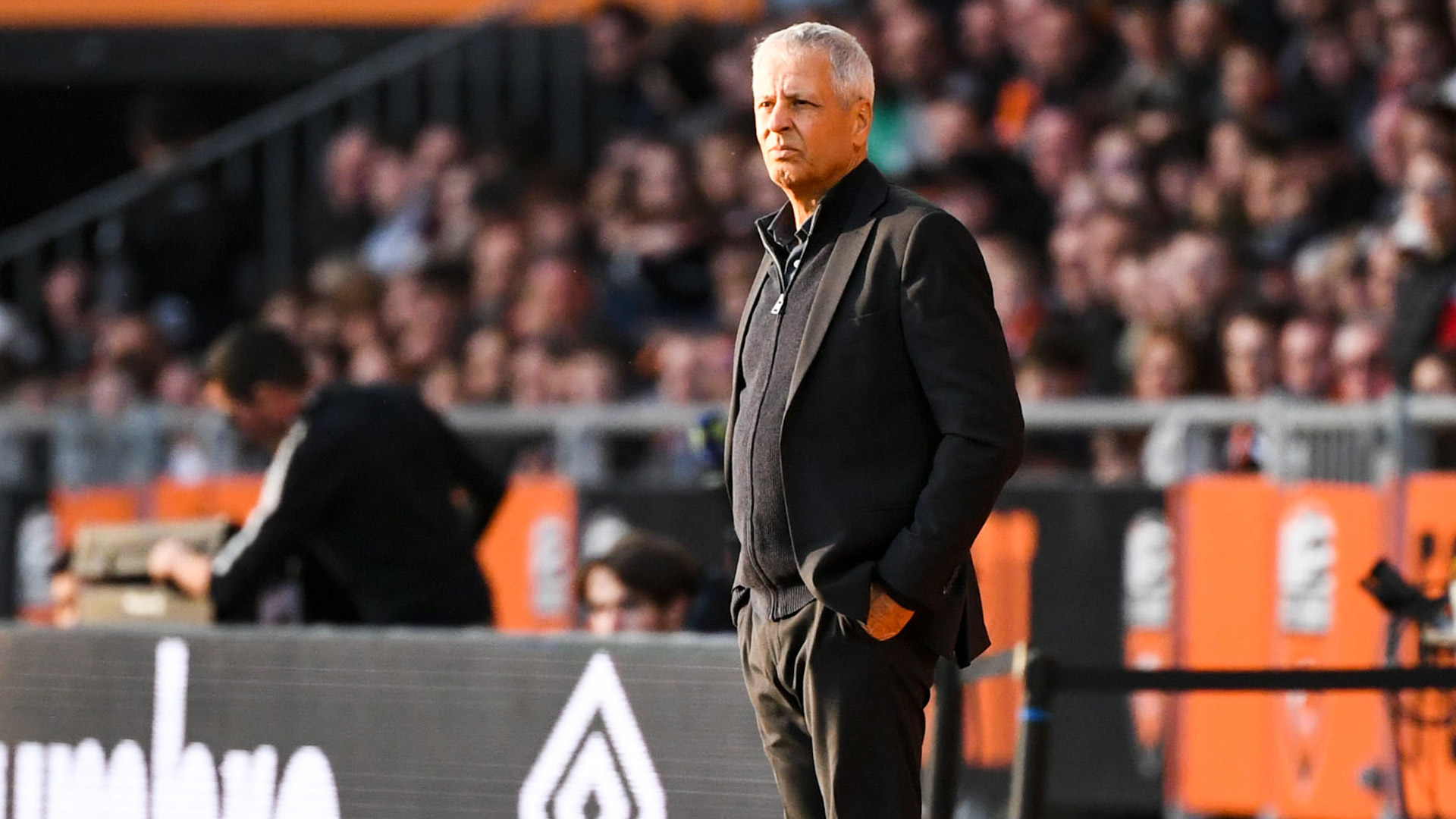 Reaction
Favre: 'We stuck together'
Check out what Lucien Favre had to say after Le Gym's 2-1 victory in Lorient in Ligue 1 Round 13 action on Sunday.
Coach, what are your thoughts?
We defended together, which is very important. Then we created chances. There were several, it was beautiful! We had opportunities. At half-time, we were open about what wasn't working. It was simple. We can do it. And Schmeichel was also really good.
On the other hand, it was more difficult for the Barkley-Pepe duo...
We try to rotate the squad. Nothing is definitive; maybe we should review it.
What happened with the goal by Youcef Atal? Did you want to replace him?
We had planned to replace him. This was his third game in a row. He played 55 minutes, 82 minutes, and then tonight. Some people tell us we have to be careful, but he's getting better. He didn't finish those games - he almost did in one (against Partizan) - then today he finished off with a goal. Using him cautiously? It's hard. 'You won't play today because it's too risky, you're going to get hurt'. We should't put that in his head anymore because, thankfully, things are going better. He gave everything and his goal was magnificent. He's right-footed, but he cut onto his left and scored with it. It's quite rare for a player to be able to do that in that situation. When he scored, it was just pure joy.
And then afterwards, we enjoyed that little bit of good fortune that has been missing this season!
That's it, exactly. Things worked out for us. We pushed harder, but in a much more compact way. We stuck together.
After Thursday's European victory, you must be feeling good?
It feels good, of course. Wins give you confidence. The first five minutes of the game were okay, but after the next 15 minutes, it got laborious. We can't afford that, because then things become impossible. But we came a long way. We talked a lot about getting the ball back, pressing after the loss. If you don't defend well, you have a problem, on every team. I remember the American 'dream team' in basketball at the 1992 Olympics in Spain. They were magnificent in attack, and a month later, a basketball connoisseur told me that where they were strongest was in ball recovery. That's to prove that it's very important. We all have to be focused on the task: the wingers, the centre-forward - everyone. Sometimes it happens that you don't play well, or you're not in shape, but you have to hold on. You're at 0-0, that's it, and then it gets better because you grow in confidence.
---