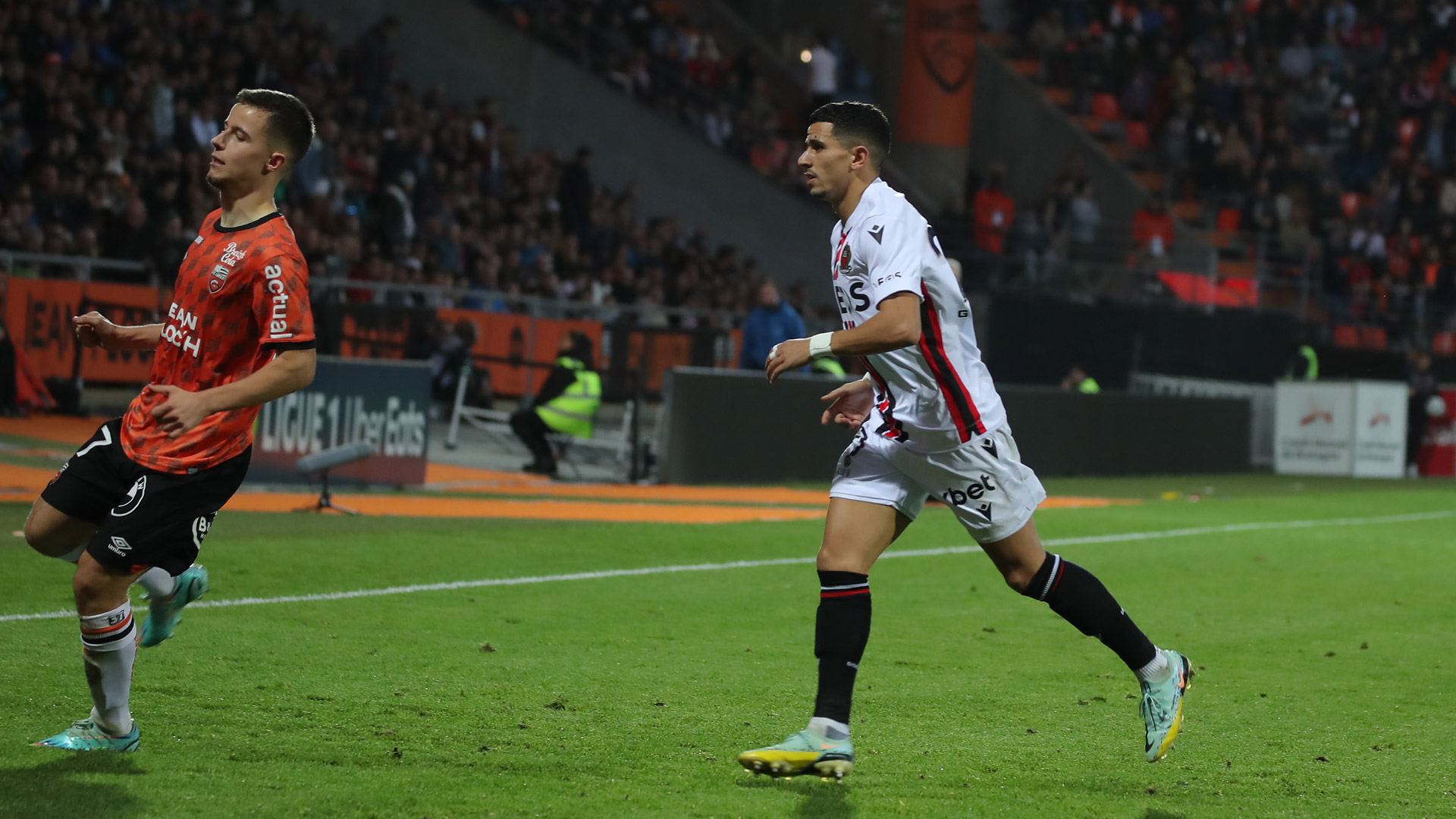 Reaction
Atal: 'It was the last ball I was going to touch..."
Youcef Atal proved the hero in the victory in Lorient (1-2). Just after the hour, as he was about to be replaced, the Algerian international lit the fuse with a flash of genius to equalise. Interviewed after the match by Canal+ Foot, the right-back gave his thoughts on Nice's performance.
"It was difficult to string together two wins this season and that's what we were looking to do. In the first half, we knew that we had not put in much intensity; we let them play easily and we lost possession a lot. We said at half-time that we had to bring more intensity and keep the ball until we found the gaps. In the second half, we lifted our game and we looked to win the ball back higher up the pitch. We scored the first goal and then we were away!"
Atal also spoke about his goal: "I was going to be subbed off but the referee didn't make the change, so I thought it was the last ball I was going to touch. I had to go for it and hit it hard and I scored the goal. I wanted the ball to come to me too much. I was also lucky to get it on my left foot. That goal made me feel good and then we scored the second one. The most important thing was to win today. We kept our momentum. We have a very big game on Thursday and I hope this win today will do us good."
---