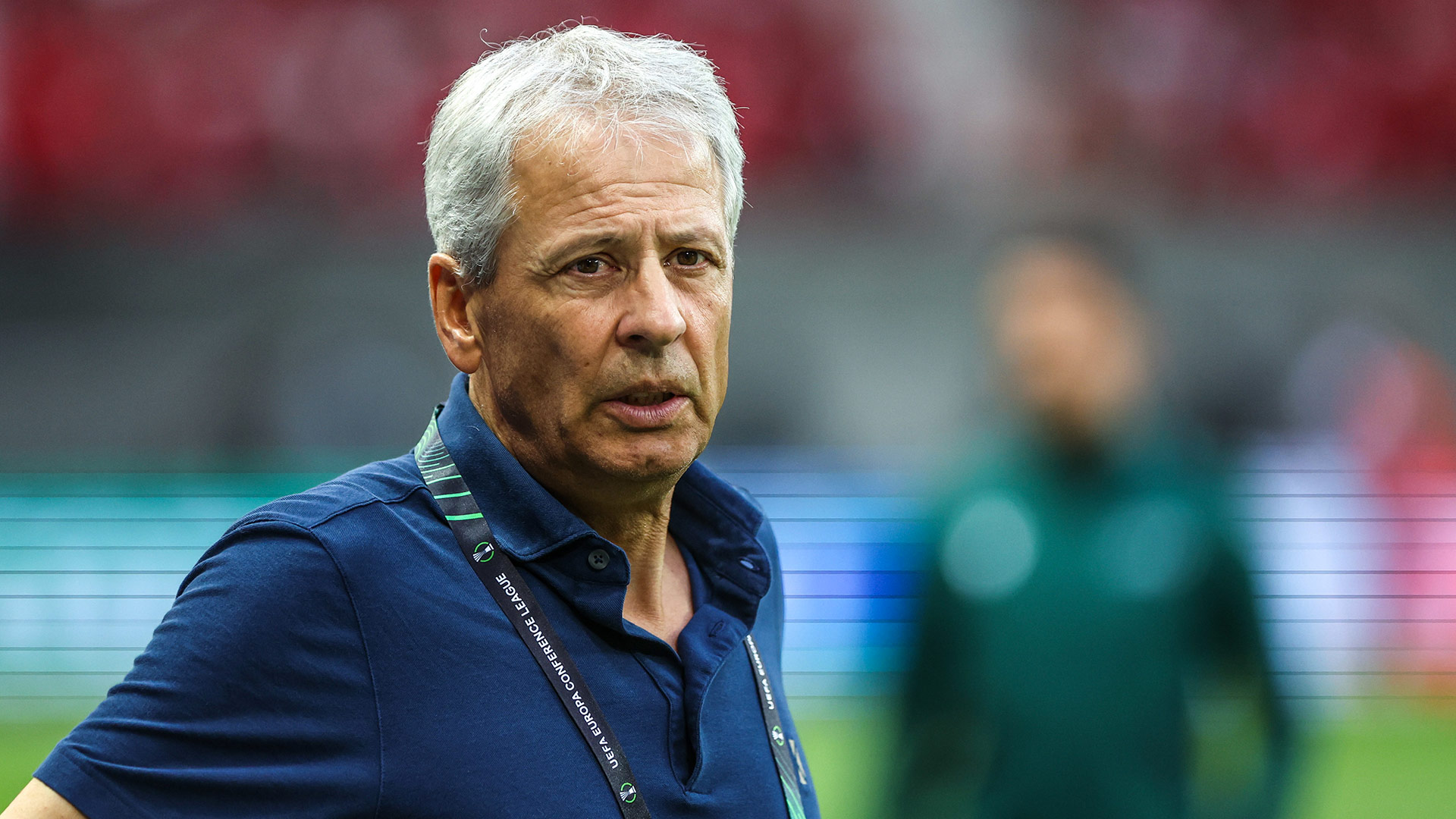 Reaction
Lucien Favre: "Our supporters were faultless"
After the Gym's 1-1 draw against Cologne on Thursday, Lucien Favre spoke about the sporting aspect and the incidents that took place before the match.
We have to talk about the pre-match incidents. When you see that, what do you think?
It's disappointing, infuriating. It shouldn't happen. On top of that, one person was seriously injured, it's crazy. It's a real shame. We weren't sure if we were going to play and in the end I think it was a good thing we did.
You have worked in Germany: is this something you have seen before in your career?
No, never. I have never seen that.
Were you in favour of playing this match?
There were discussions. I was in favour of playing, because there are no other dates. We were a bit surprised, it's rare to see that. We could play it, but in the end we were happy to play, for the simple reason that it's impossible to play it on another date.
Did this situation give the team an extra boost?
No, it had nothing to do with it. They did two warm-ups instead of one, two 35-minute warm-ups before the game. After that, it's not extra energy, it's the team that played well. We played football, we created a lot of chances. I was happy with the game.
« Marcin Bulka is very good, no need to say it or repeat it»
Lucien Favre, after Nice - Cologne, where Marcin Bulka started for the first time this season
Did you find your system tonight, the 4-4-2 seemed to work well, especially in the second half?
It worked well. In the first half, I think we had 20 minutes that were good too. Unfortunately we conceded a goal. And then, it's true that it was a good second half. We had already created two or three clear chances in the first half, in those 20 minutes, but in the second half we had a few more. I wish we had more chances, but it was already very positive. There are players who can play in this system, for others it's more difficult. That's why sometimes we have to change.
Do you fear sanctions after these incidents?
Our supporters are not responsible for anything. They were faultless. They encouraged us fantastically. I'm not afraid of a suspension, that would be too unfair. It would be far too unfair.
Can you explain why you started Marcin Bulka and have you decided to play him in the cup games, the European Cup and the French Cup?
It was planned that he would play from time to time. We will see. Bulka is very good, there's no need to say it or to repeat it. He also played under Christophe Galtier, especially in the cup. The cup (French Cup) is at the end of January. I think it's logical that he should play. He can play European matches or in the league.
Gaëtan Laborde still gets on well just as well with Andy Delort...
It worked well. We don't necessarily have to continue like that, but we saw it: they were good. They were comfortable together. Andy was better because there were more people up front, he had more support.
---