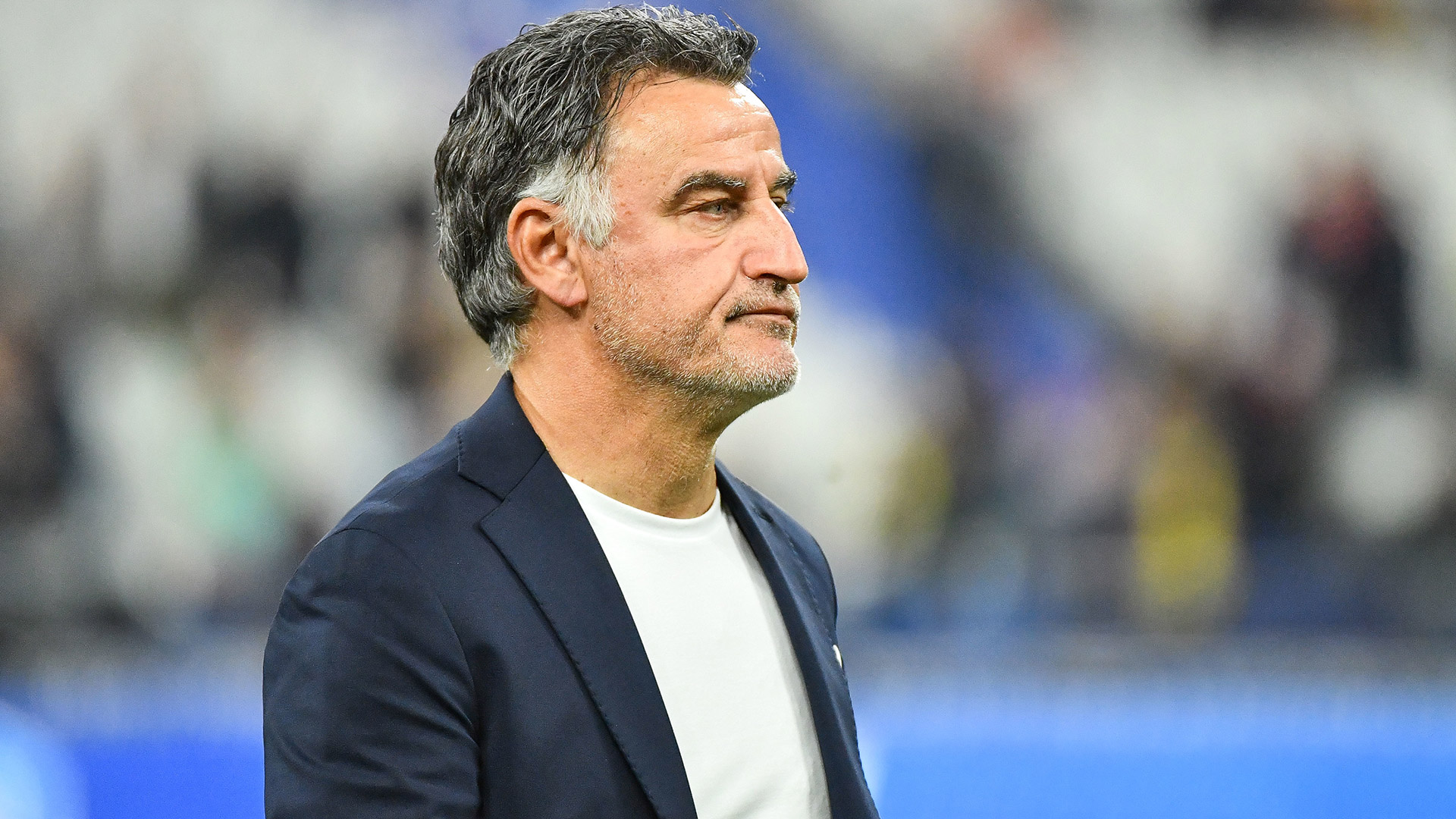 Press conference
Galtier: "Huge disappointment"
Check out what Christophe Galtier had to say after Le Gym's defeat in the final of the Coupe de France against Nantes (1-0).
How are you feeling after the defeat?
When you reach the final and you play for this incredible trophy, you have hope, you do everything you possibly can to try to win it. The big regret I have is that we didn't manage a lot of link-up play in attack. Even though we were there or there abouts, we had very little success in what we did. I thought that we were far too rushed in our game, looking to cross every time. There should have been more link-up play inside. When we did, it was interesting, but there wasn't enough. It's a huge regret, a real disappointment. But on the whole, we must congratulate Nantes, who closed the spaces we were looking to play in and who generally, were better than us. The depth of their strikers caused us problems.
Kasper Dolberg struggled. Can this explain the lack of attacking link-up?
Yes. At the end of the day, it's a final, there's a lot of commitment. We weren't able to resist it. Every time we wanted to find our strikers into feet, we hit a Nantes player, two Nantes players. When we had the chance to create spaces, technically, there were too many errors to be able to challenge this Nantes defence.
Can you explain the attacking choices?
To start with, I wanted to combine our best strikers. I had spoken with Amine this week, who was ready to play the game - even if he was on the wing - so that our two centre forwards could tie up the three Nantes centre backs. In order to do that, we would have needed to have a lot more play through the middle. We had some through Amine, very little through Hicham, who brought us a bit of depth at a certain time when we were behind. My objective was for my two strikers to be able to tie up the defence so that we could play in behind the Nantes midfielders. We did it a few times, but every time we managed to do so, we lacked accuracy. The right move from the full-back, the right shift out wide, the right cross at the right time. We also crossed blindly on too many occasions. We were putting balls into the box when I feel that there was the chance to link-up in a much better way, rather than crossing automatically and blindly.
Have you had time to review the penalty decision?
No, I haven't seen it again. It's the only aerial duel that Melvin Bard lost, there was a deflection, it's clearly something that Antoine had worked on with his side, because it's often happened in games and it happened again tonight. There was the presence of Coco in the air, and the run of Kolo Muani in behind Dante. We were surprised at kick-off. Then there's this good cross, and Hicham is in the box to avoid another cross. The ball hits his hand. It was a slightly loose hand. I haven't seen the footage again but I'm sure it's been reviewed and checked. From the moment Ms. Frappart made that decision, it means that it is a penalty.
Despite the defeat, can you draw some satisfaction going forward into the last three games of the league campaign?
It's very difficult to say. It seems to me that those that came on did so with great determination, a desire to make an impact. But there is no source of satisfaction in a defeat in the final of the Coupe de France. The heads are low, the players are sad, for themselves, their families, the club, the supporters who came up to Paris in their numbers. However, in four days, we have the chance, with the visit of Saint-Etienne, to continue playing. We are in the running in the league. It comes around quickly and so much the better. We have to put our hearts back into our work to give ourselves a chance of winning against Saint-Etienne and getting back towards the top of the table. We'll have to quickly clear our heads, get everyone going again and rediscover our energy in order to perform well in the next two home games, which come on Wednesday (against Saint-Etienne) and Saturday (against Lille). The most important one is always the next match. Saint-Etienne are fighting for survival, we are fighting for a place in Europe. We were not able to secure it through the Cup. The players had a good run but not a good performance in the final. We have the possibility, through the league, to get a European spot. We will do everything we can to get there. So we have to get back on track, stay physically and mentally fresh, and make sure we perform well on Wednesday.
---