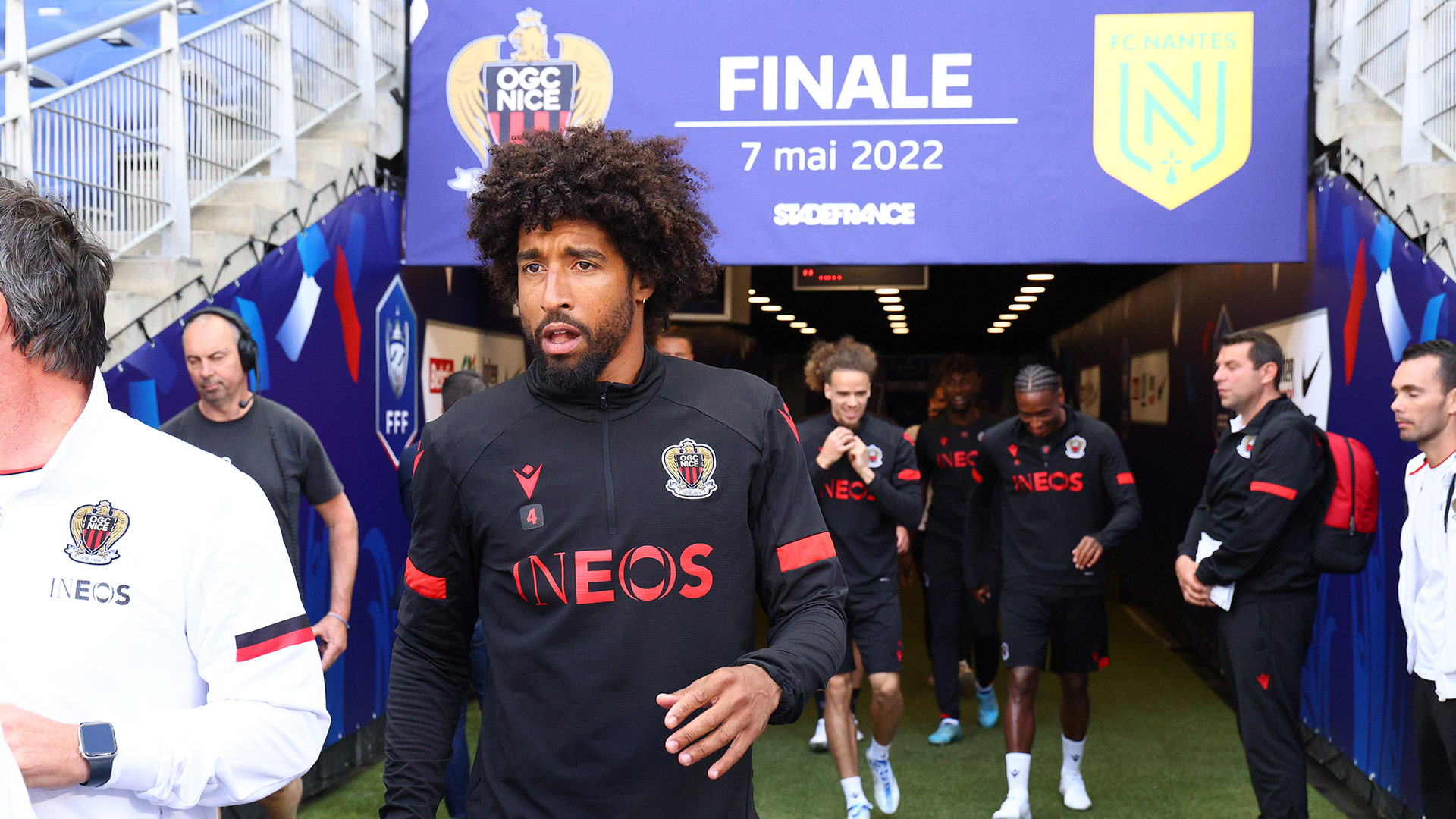 Press conference
Dante: "Something very special"
Coach Galtier wasn't alone as he sat down to speak to the press ahead of the final of the Coupe de France against Nantes. Alongside him was Dante, captain of Les Rouge et Noir, who didn't hide his pleasure or excitement ahead of kick-off at 9pm on Saturday.
Dante, what does this final mean to you?
It means a lot, despite me being lucky enough to have won other titles. For me, it's something that is very special. OGC Nice is the club that I have played at for the most time in my career, the club where I have played the most number of matches in my life. I have a very strong tie to the club. So it is going to be something very special, especially because the club has been waiting for it for a long time.
Will they be relying on your huge experience to calm certain players heading into the final…
Of course, that is my responsibility. But a final isn't prepared on the day, but rather in the week leading up to it. I have already spoken to our squad. I said to them that we can't play out the final in our head before the game, that we can't overthink, that we can't change our routine, our daily habits or in the week. I think that we have very good spirit, we are very positive. But of course, if at a certain point in the match, I feel that the team need to be a little more calm, I will be there to help.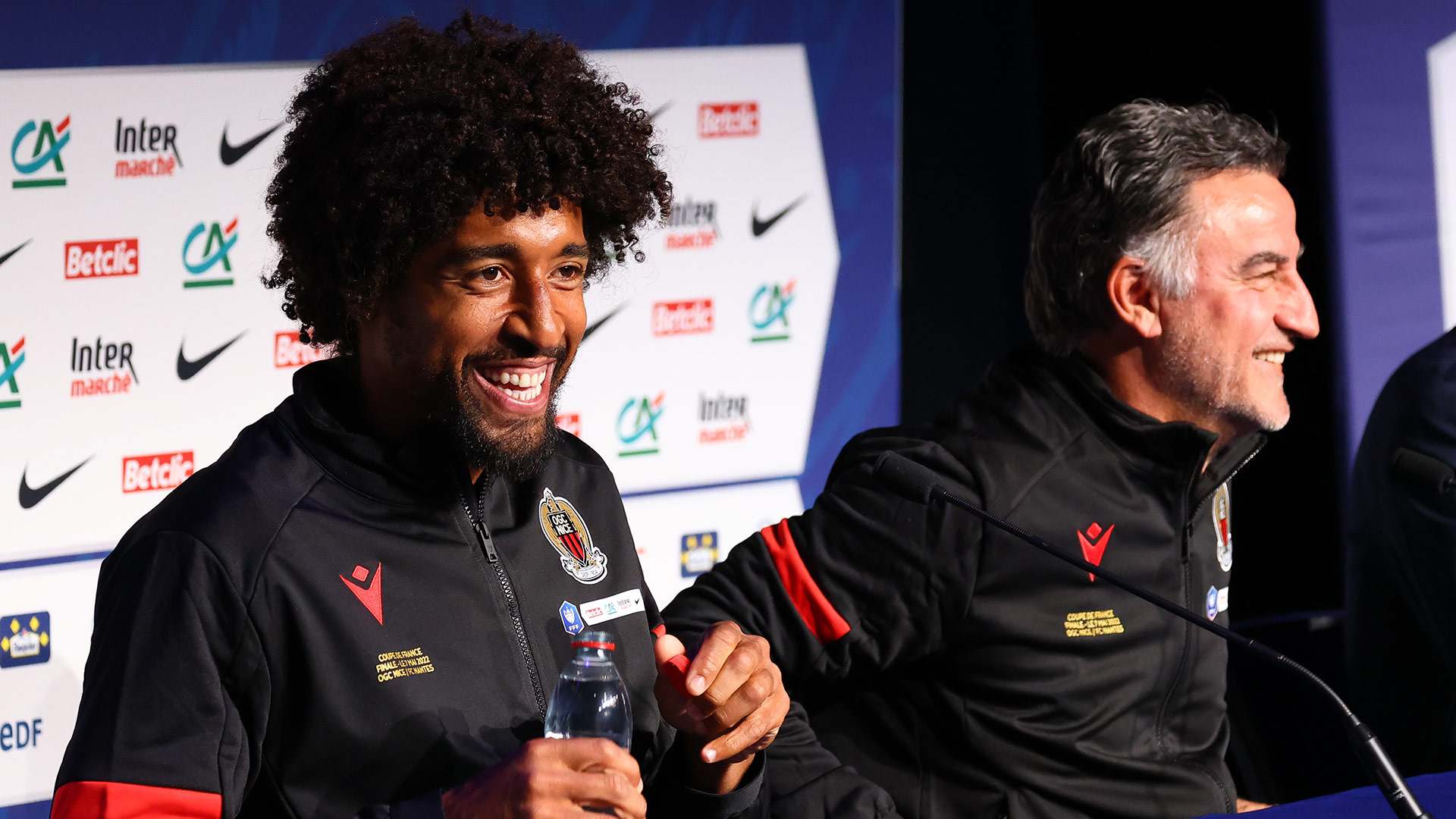 The coach admitted "having thought about this match everyday." Have you, the players, also been thinking about this throughout the ten week wait?
Yes and no. We came together to only focus on the league, but there was always someone in the city, at the supermarket, in the bakery, to say to us that we need to win the final, that they were travelling up to Paris. All of the city came together. Even though we have done everything we can to be 100% focused on the league, you also have to say that in our daily lives, away from the training ground, the people couldn't wait for this final and spoke to us about it a lot.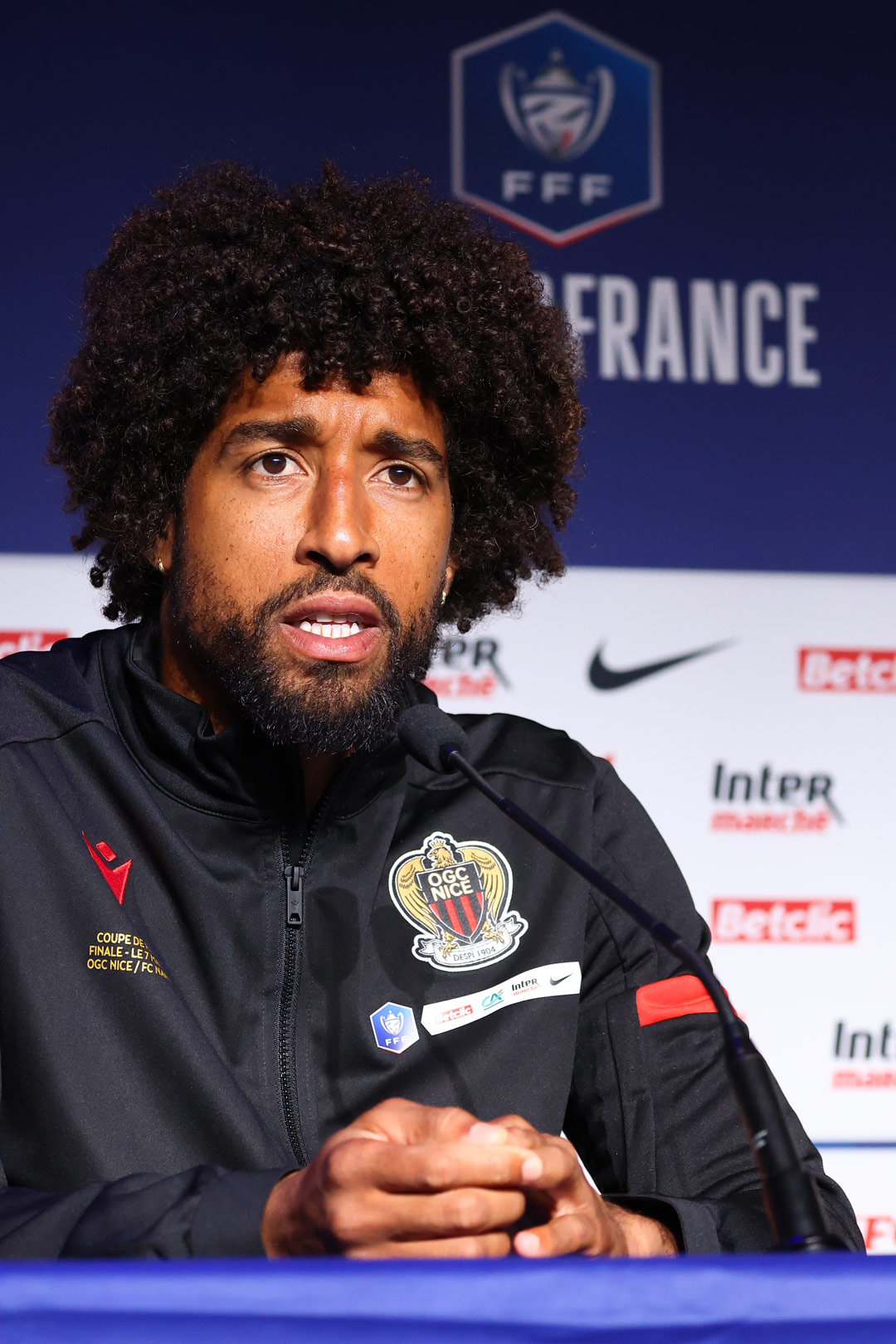 Are these the kind of matches that motivate you and make you say to yourself that: "I did well to carry on"?
I did well to carry on, first and foremost because I love football. I work hard to win. I have experienced special moments like finals in my career and I would love to relive that every year. Today, particularly when looking at the journey I had last year, where I had the serious injury, we can safely say that it's a huge source of happiness for me to be here. I am delighted. I really hope to be able to help all of my teammates and the whole club to take home the trophy.
Do you hope to find your spot next to the picture of Fred Gioria, the last captain to have lifted the cup and current assistant coach. Have you spoken with him?
Yes, we have spoken a bit. Of course, he said to me that he would be delighted to see me lift the trophy like he did. I hope to lift the cup with him, that would be even more special. But before that, we really need to focus on a very tricky match and not start thinking about what we will do afterwards. It's down to us to be brave and show personality, character and confidence, because we are expecting it to be a very difficult match.
---
Alexandre Debbache