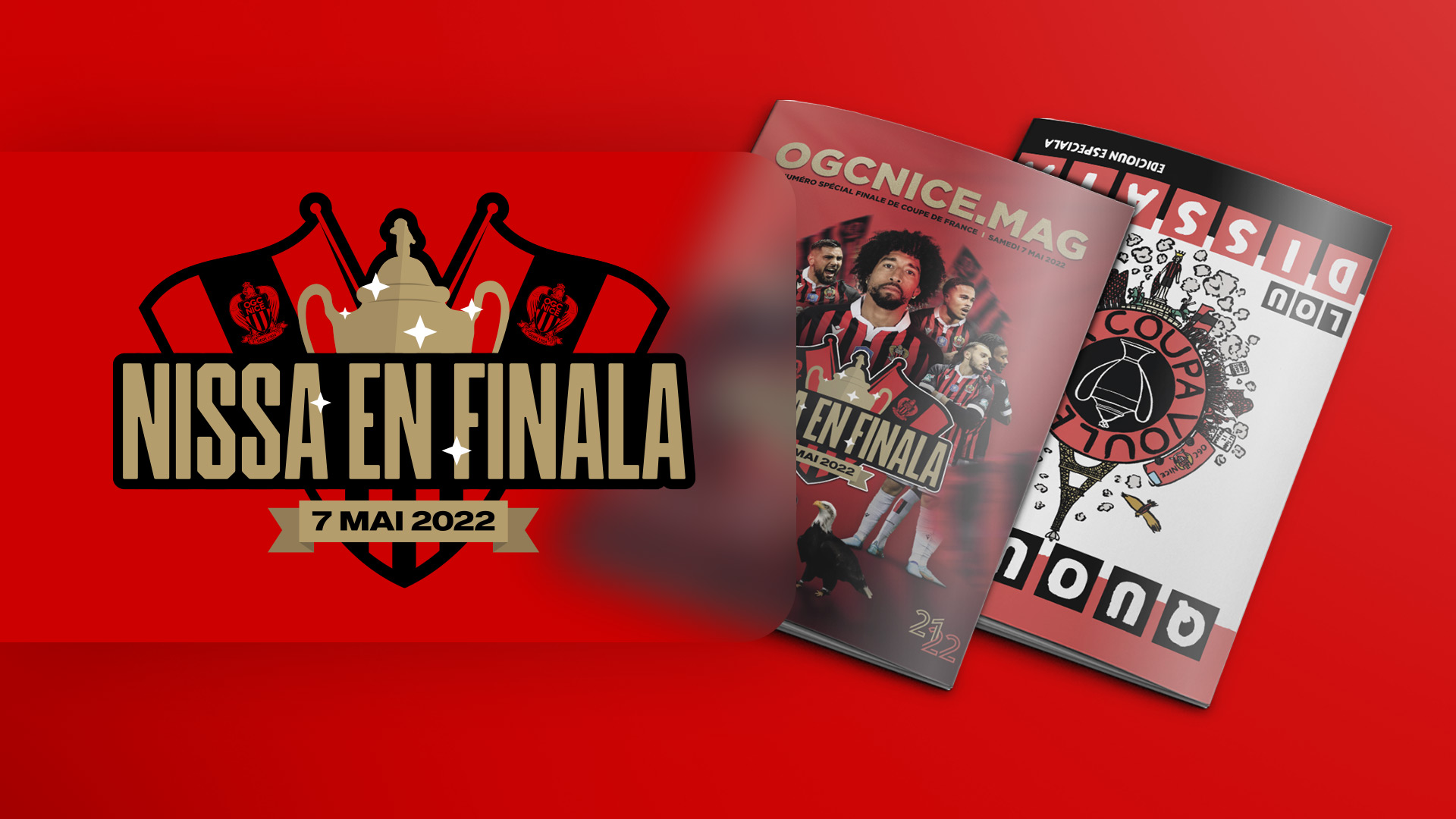 Supporters
OGC Nice x QVLD: a special magazine ahead of the final
In order to prepare for this extraordinary match between Nice and Nantes as one, a slightly mad idea has been blossoming over the last few weeks: a double magazine brought together in one format, combining OGCNICE.MAG and 'Quoura Ven Lou Dissata', the fanzine dedicated to Nice's supporters and to the city's culture. Readable from both front to back and back to front, with the aim of merging the two worlds into one and following on from Coun's posters that have sprouted up around the city, it's proof – if proof were needed – that all roads lead to the Stade de France… and to Le Gym.
AVAILABLE NOW AT THE CLUB SHOP!
The culmination of this wonderful idea came hot off the press last night, and you can now get your hands on it, as it's available to pick up for free from the official club shop in Place Masséna and at selected participating retailers and will remain so throughout the week, exclusively in print.
As you flick through all 68 pages, you'll come across an interview with club president Jean-Pierre Rivère, captain Dante, the heroes of both 1997 and the '50s, as well as the thoughts of Nice's past finalists (with the finest moustaches that you'll ever see), the memories of "the 12th man", previously unseen objects, a Nice fan's guide to Paris, the expats who'll be rocking up to the Stade de France from all over the world, the life of Coun – the illustrator behind the posters for the final and a fanzine collaborator – and, of course, a whole load more surprises!
On Saturday, those 68 pages will also be waiting for you at the departure point of the trains and the buses hired by the club, as well as in the Place Masséna fan zone, which is preparing to welcome the thousands of Nice fans who'll be going through it all together.
Here's hoping that they get you fully into the mood for the final… and that they bring Les Aiglons good luck.
Issa Nissa!
---