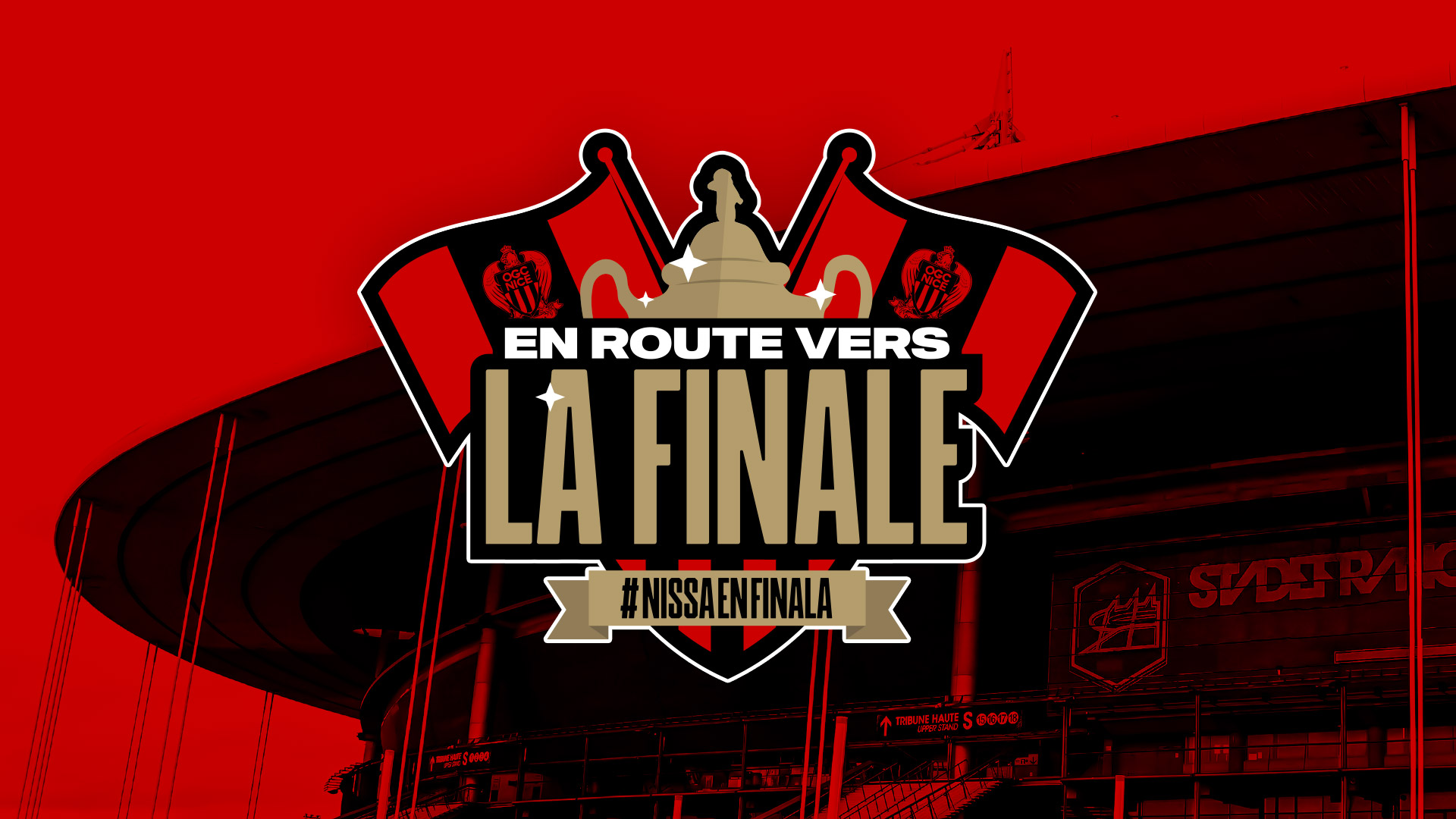 Supporters
Final: tickets on sale for 2022/23 pre-season-ticket holders
Tickets for the Coupe de France final against FC Nantes on 7 May are now on sale for those who have reserved their season tickets for the 2022/23 season.
KICK OFF THIS MONDAY
After a week of exclusivity for the 2021/22 season-ticket holders, tickets for the game are now on sale for those who have season tickets reserved for next season. Emails were sent out on Monday to all those concerned, and you must login to your OGC Nice account to begin the process.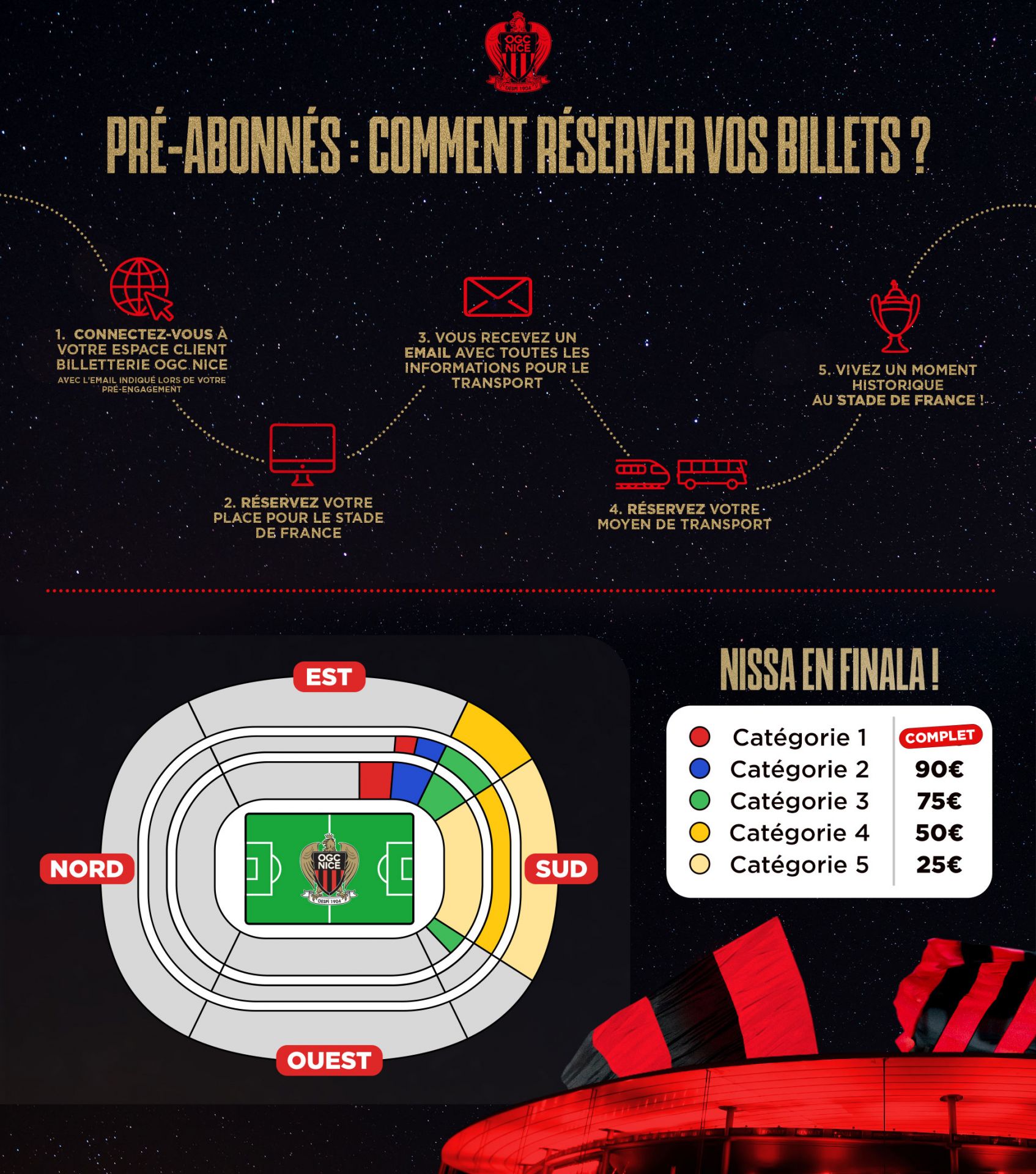 TRANSPORT OFFERS ALSO AVAILABLE
Within 30 minutes of your order being confirmed, a mail will be sent to offer you transport alternatives to go to the capital.
WHAT ABOUT CARPOOLING?
You could also carpool to Paris — check out StadiumGo for details!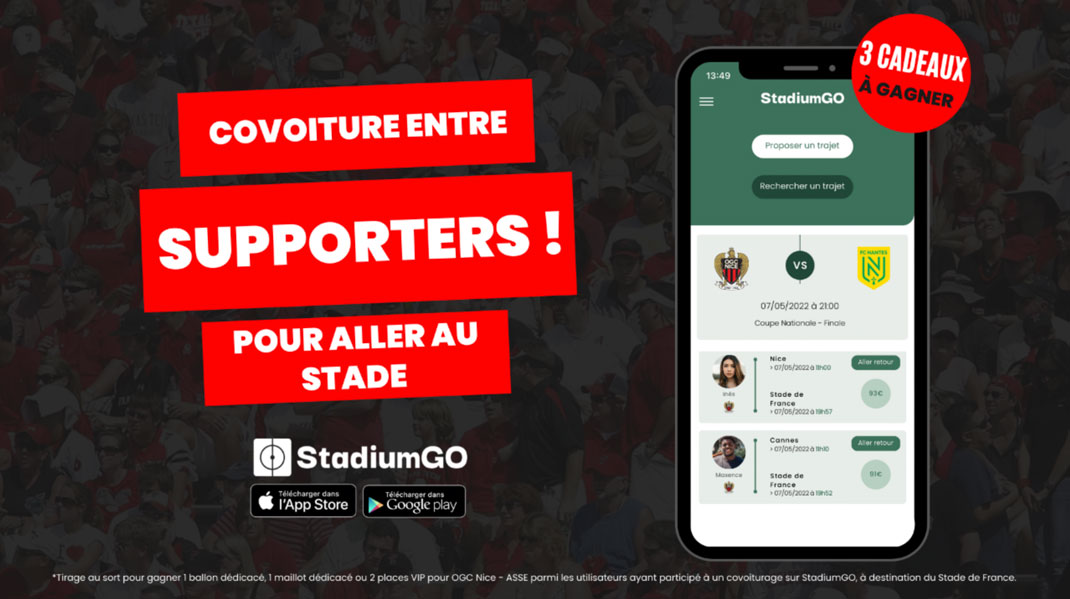 GOT A QUESTION?
If you have a question, the OGC Nice ticket office is here for you. To be called back, just send a mail to billetterie@ogcnice.com. They will be handled on a first come, first served basis.
THERE'S STILL TIME…
You can still reserve your 2022/23 season ticket now and enjoy priority on cup final tickets!
---