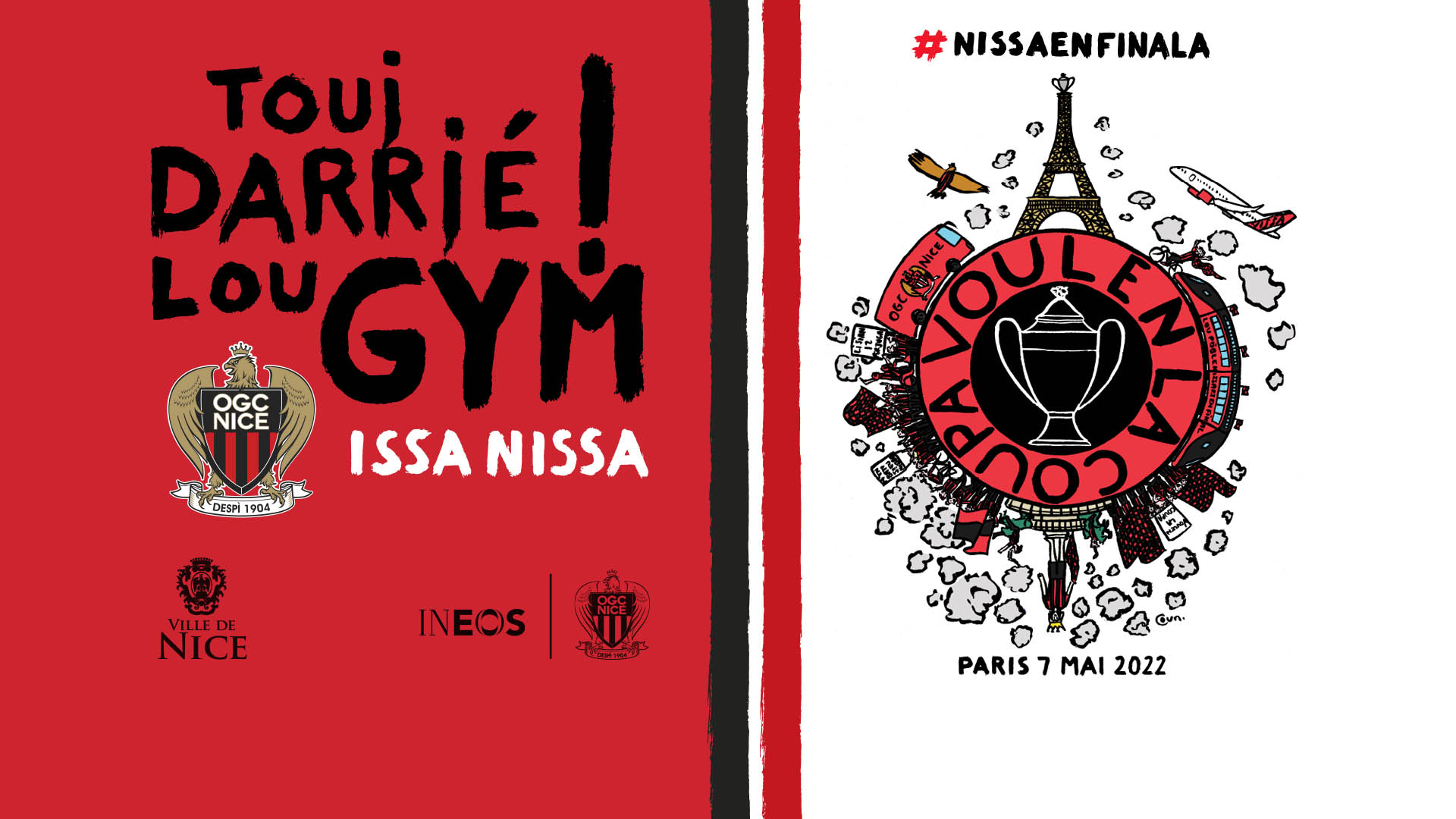 Nissa en Finala
Nice dressed in red and black with a month to go until the final
OGC Nice will face FC Nantes on 7th May at the Stade de France in the final of the Coupe de France. With a month to go until this historic event, the club and the city of Nice are encouraging the people of Nice and fans of Le Gym to paint the city red and black to support Les Aiglons!
A unique event awaits OGC Nice in exactly a month's time, when Les Aiglons will take on Les Canaris at the Stade de France in the final of the Coupe de France, 25 years after the club last won the competition.
Beyond just the club, an entire city and an entire people is holding its breath!
POSTER CAMPAIGN
A large-scale poster campaign will start tomorrow across the city, with visuals created by Nice-born illustrator Coun (Instagram: @coun_illustration), whose talent can be enjoyed in the columns of the fanzine Quoura Ven Lou Dissata, which will be shown on posters and on social media.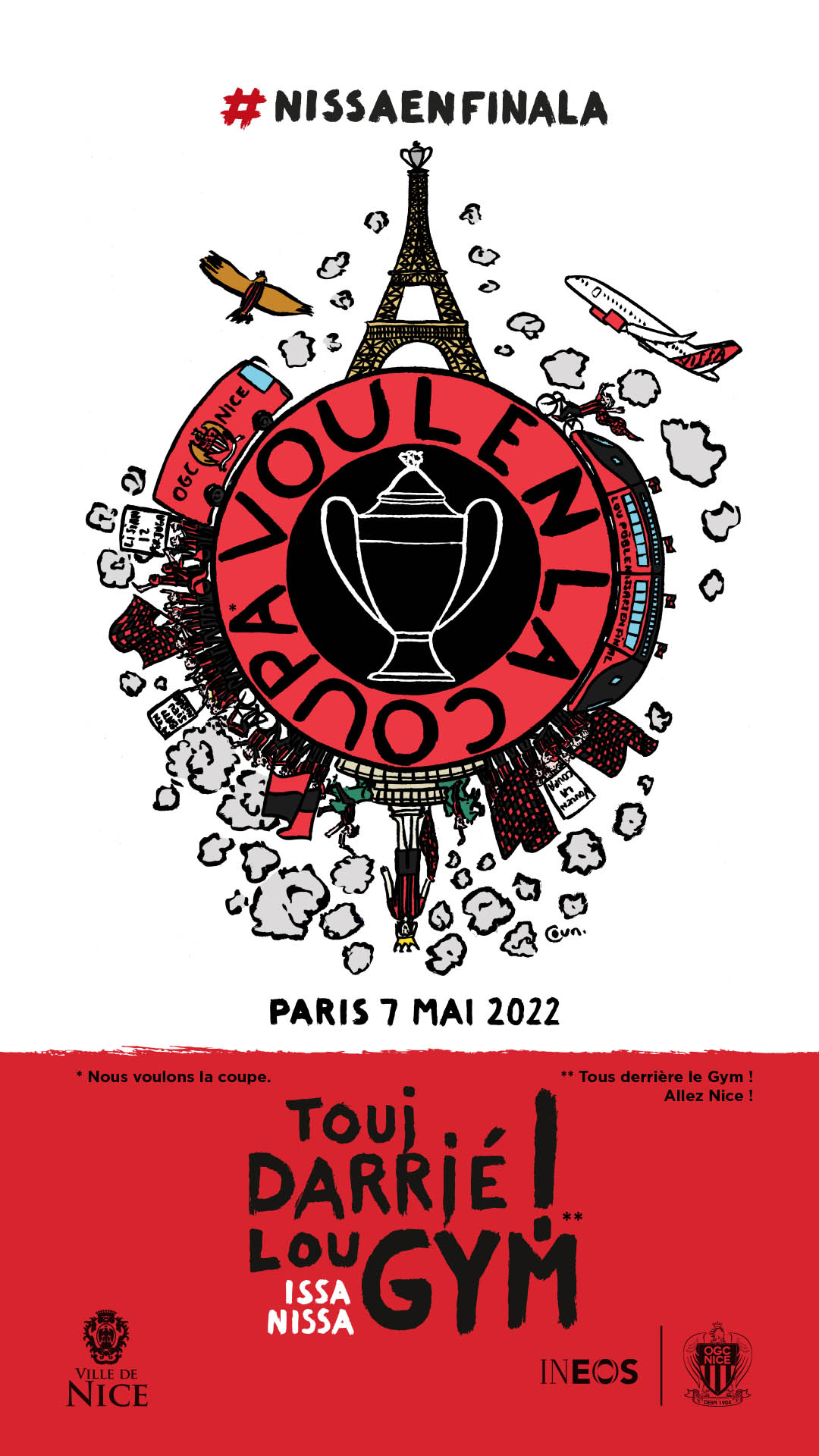 A COLLABORATIVE CAMPAIGN
To help carry this momentum, OGC Nice would like to encourage all of its fans, be they private individuals, companies or retail traders, to come to the club shop at 4 Place Masséna to pick up free copies of the posters as well as flags to show their support as widely as possible! Everyone is welcome to share their red-and-black content in support of Les Aiglons on social media with the hashtag #NissaEnFinala.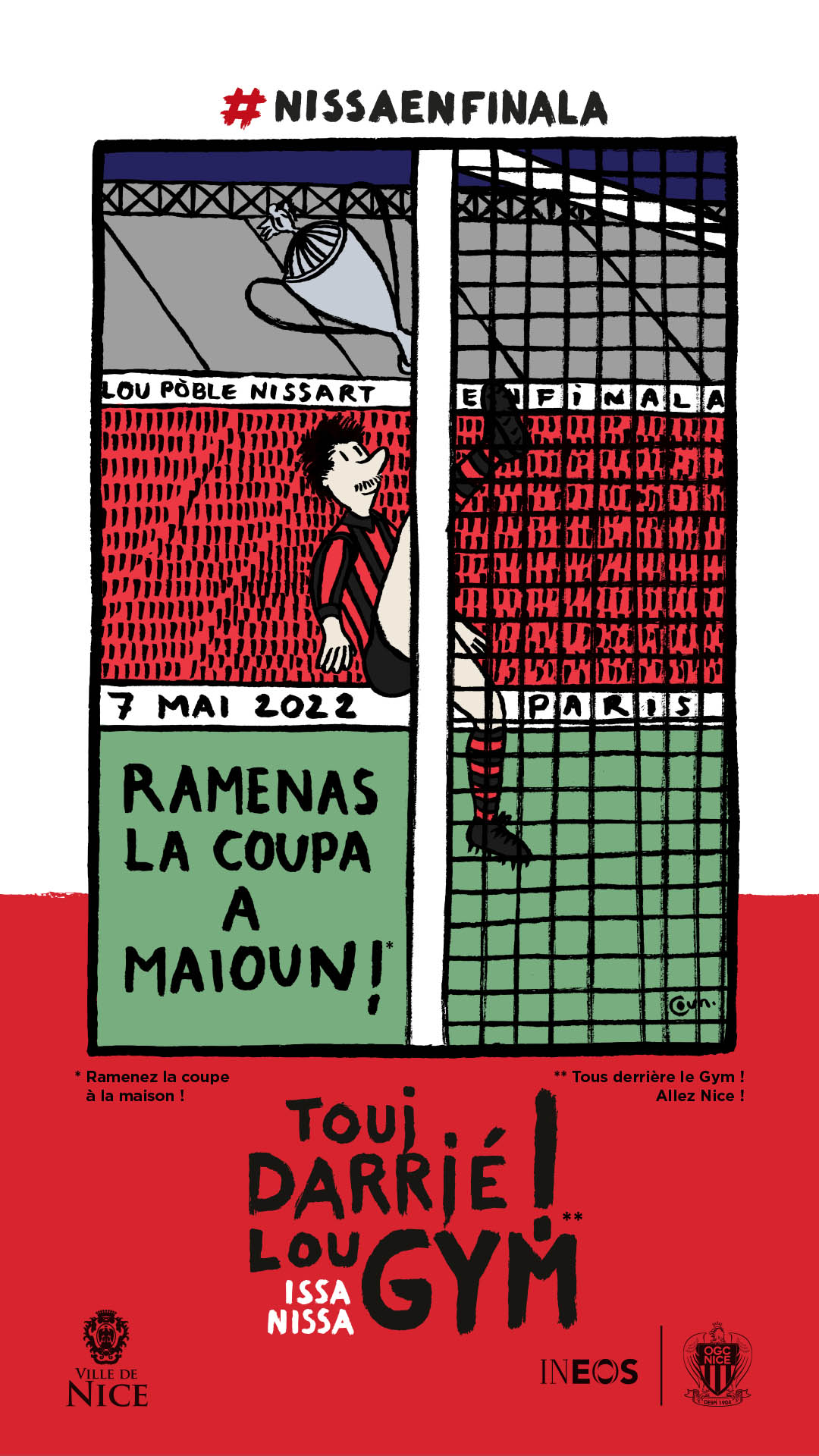 A LARGE-SCALE SCHOOL COMPETITION
OGC Nice and the city of Nice are also launching a competition open to every school in Nice. The idea is for them to express their support for Le Gym ahead of the final in whichever way they wish, whether it's by making a tifo, singing or recording a video. The competition's grand prize is still being kept secret, but there's no doubt that the winning school will be delighted with their reward!
A MÈFI CLUB competition
Members of Mèfi Club, Le Gym's supporters' club for under-12s, are also invited to get competitive by expressing their support for their idols ahead of the final in the most creative way possible. Once again, an unforgettable surprise lies in wait for the winner!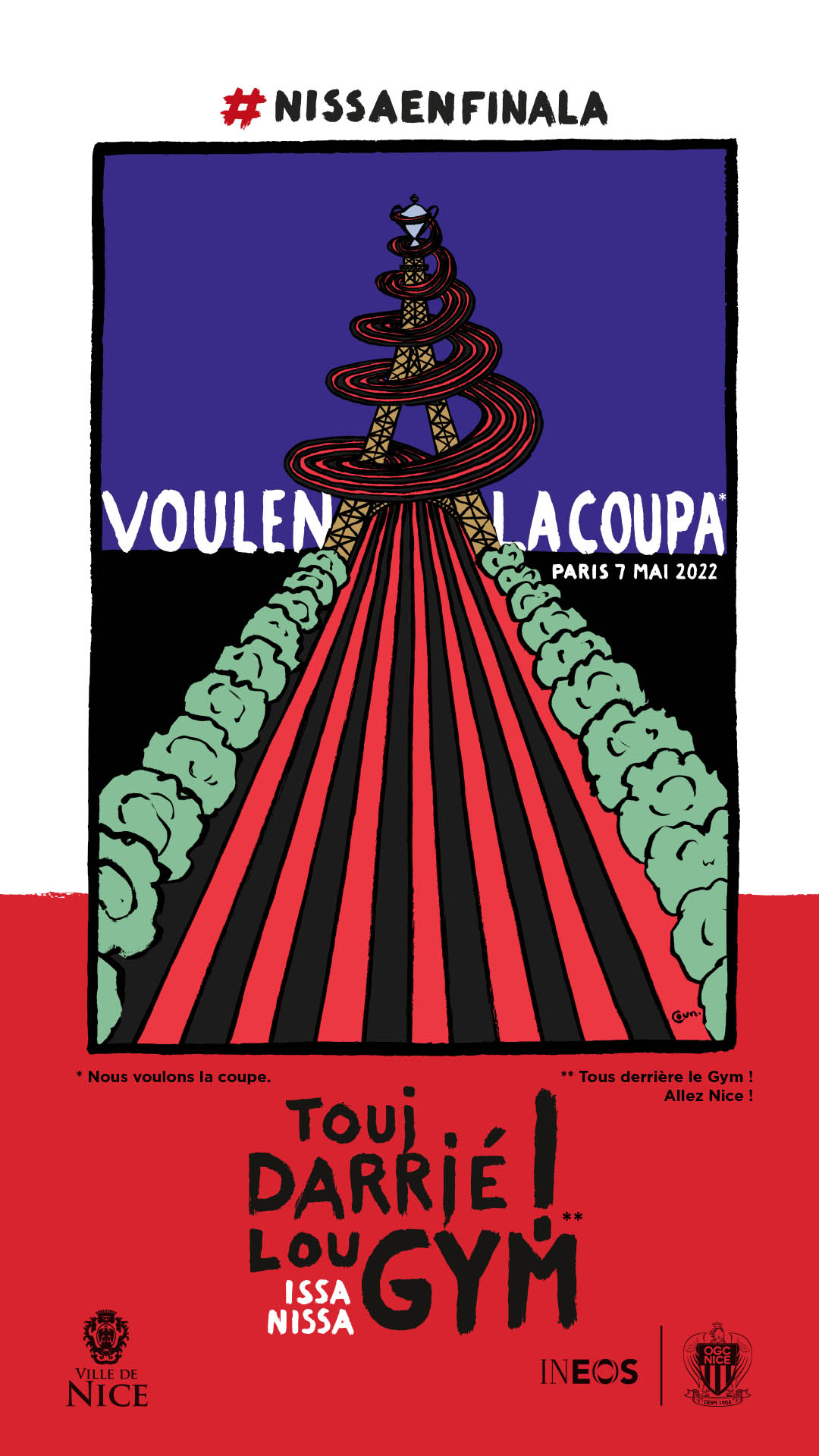 A LIMITED-EDITION COLLECTION
A collection including scarves and a replica shirt is still available at the club shop and on the online store.
#NissaEnFinala
---