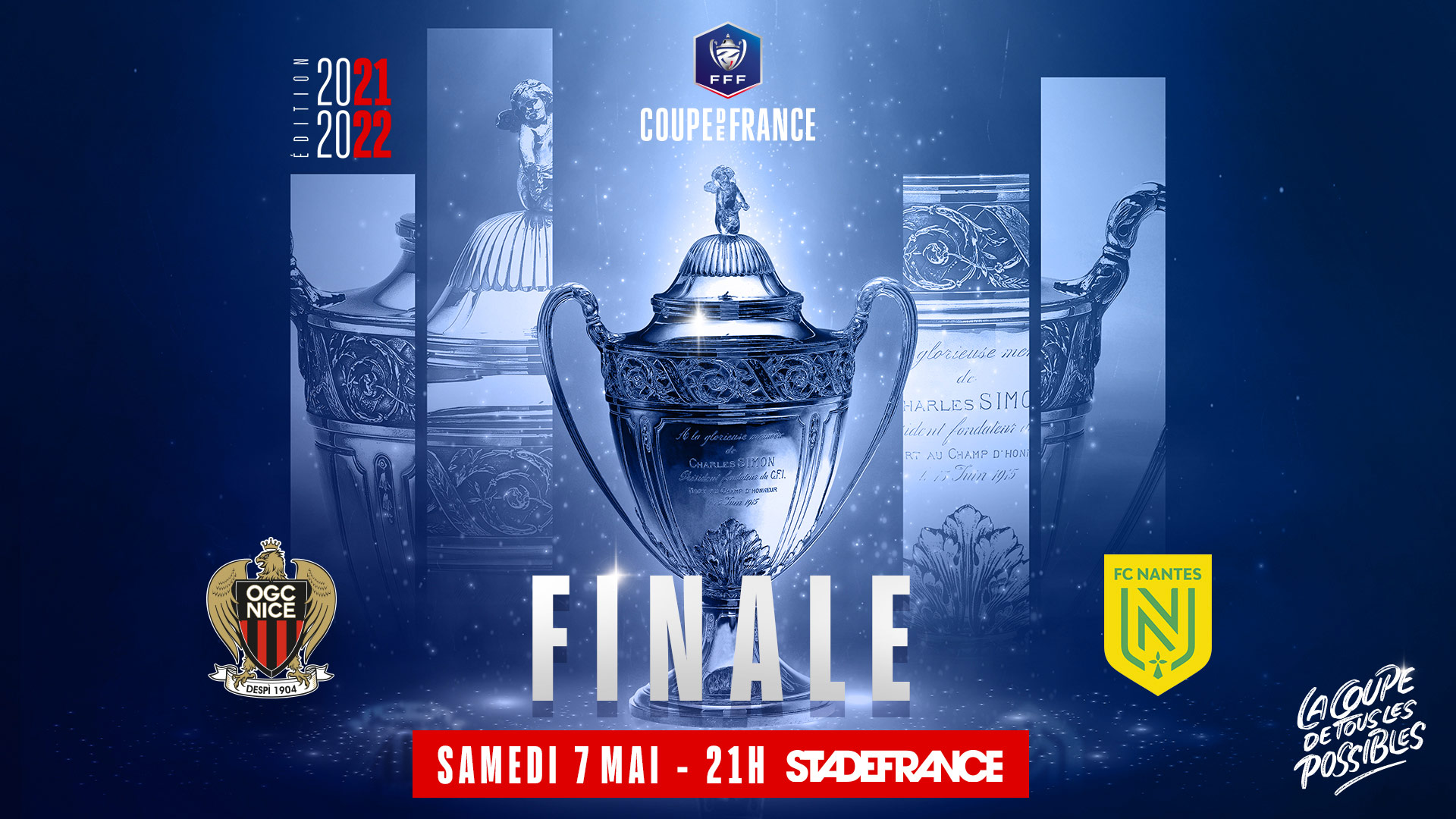 Billetterie
Final: Season-ticket holders priority from today
As announced last week, season-ticket holders can buy their Coupe de France final tickets from Monday afternoon.
WHO CAN BUY TICKETS NOT?
Until 10 April, 2021/22 season-ticket holders only can purchase final tickets.
WHEN WILL IT START?
Every season-ticket holder will have received an email regarding the start of ticket sales.
HOW MANY TICKETS PER PERSON?
Each season-ticket holder can buy two tickets on a first come, first served basis. This does not include season-tickets associated with fan groups or organisations. Members of supporters associations (Populaire Sud, Club des supporters, Ultras Briganti, North Side, Secioun Parigi, ARN) should approach their group to purchase tickets on their behalf.
HOW?
Tickets go on exclusive sale on billetterie.ogcnice.com. Season-ticket holders will have to log in to make their purchase. There will also be a point of sale at the stadium on 7 April (10am - 6pm CEST), and also on 8 and 9 April, depending on availability.
TRANSPORT OFFER
OGC Nice has been working to give fans the chance to travel to Paris for the game at special offer prices. Once you have made your purchase, check your email inbox: you'll receive confirmation of your order with a link to our partner site, where you can reserve your travel to the capital (bus or train).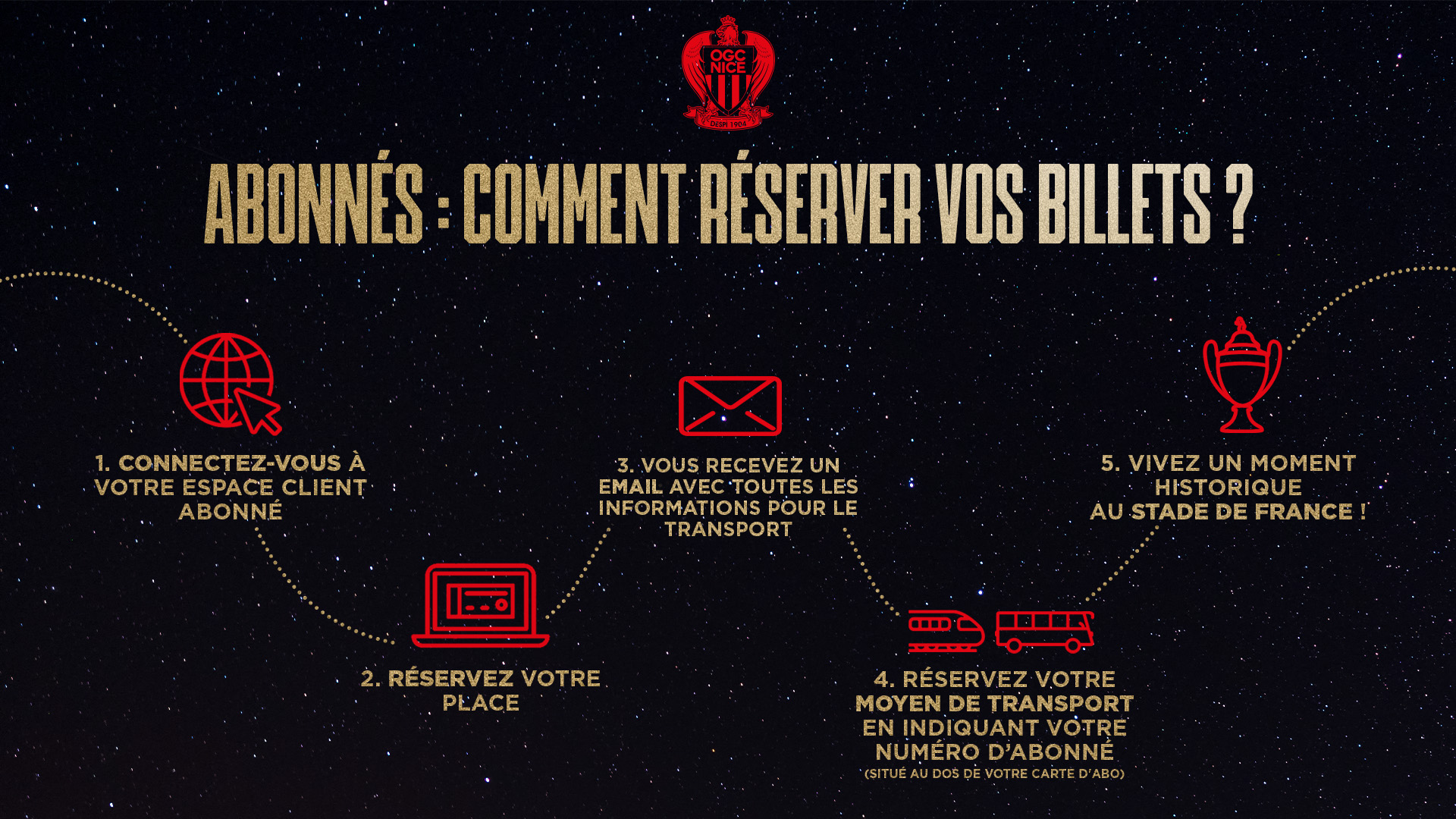 WHAT ABOUT PRE-SEASON-TICKET HOLDERS?
Those who have pre-reserved their 2022/23 season ticket will be able to purchase their ticket(s) for the game from 11 April (depending on availability).
I WANT TO RESERVE A 2022/23 SEASON TICKET
THE PRICES?
The 19,700 tickets reserved by the French Football Federation for the two finalists range from €25 to €115 (€25, €50, €75, €90, €115). There are no reductions. Nice fans will be on the south side of the Stade de France.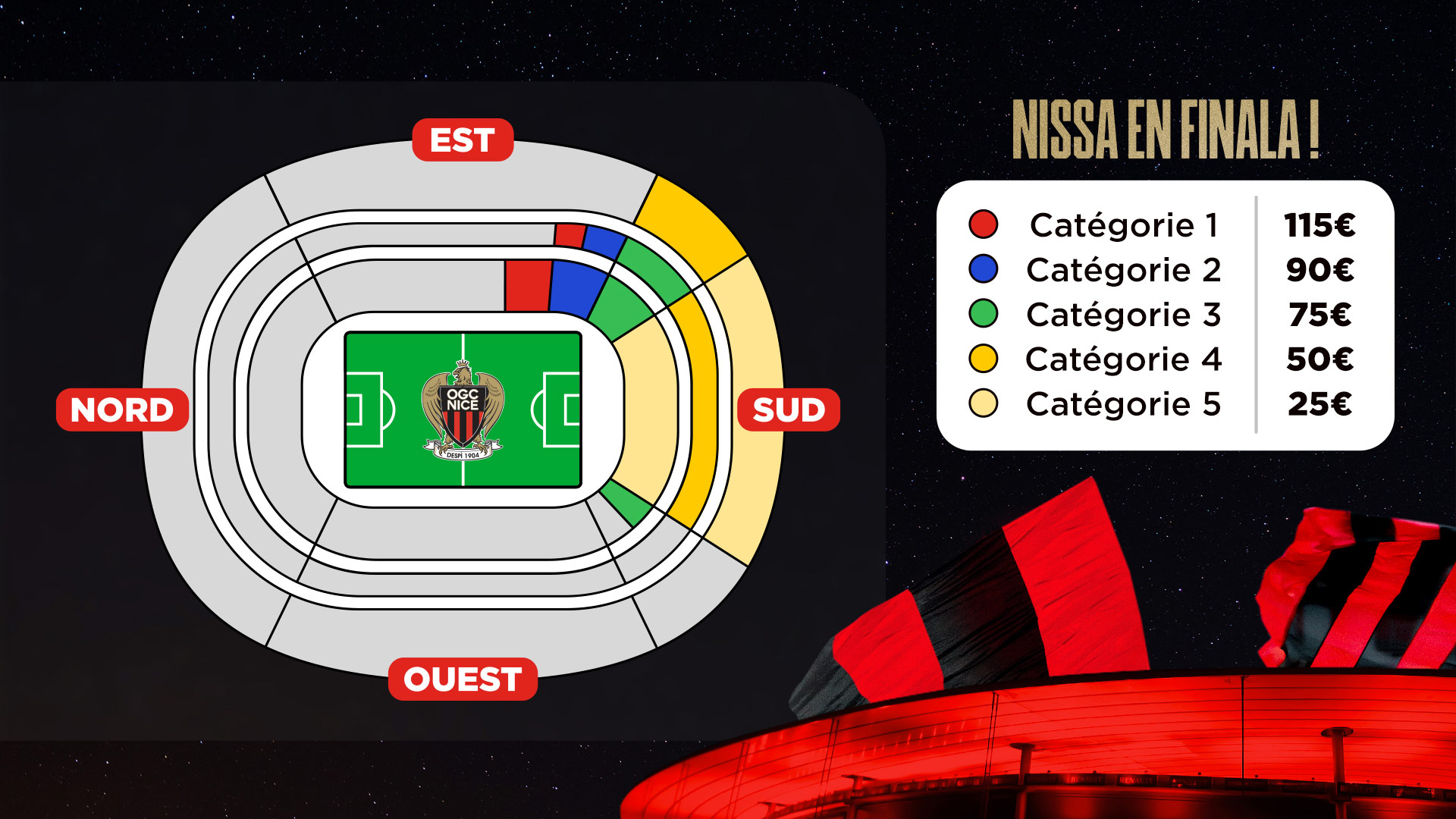 ---