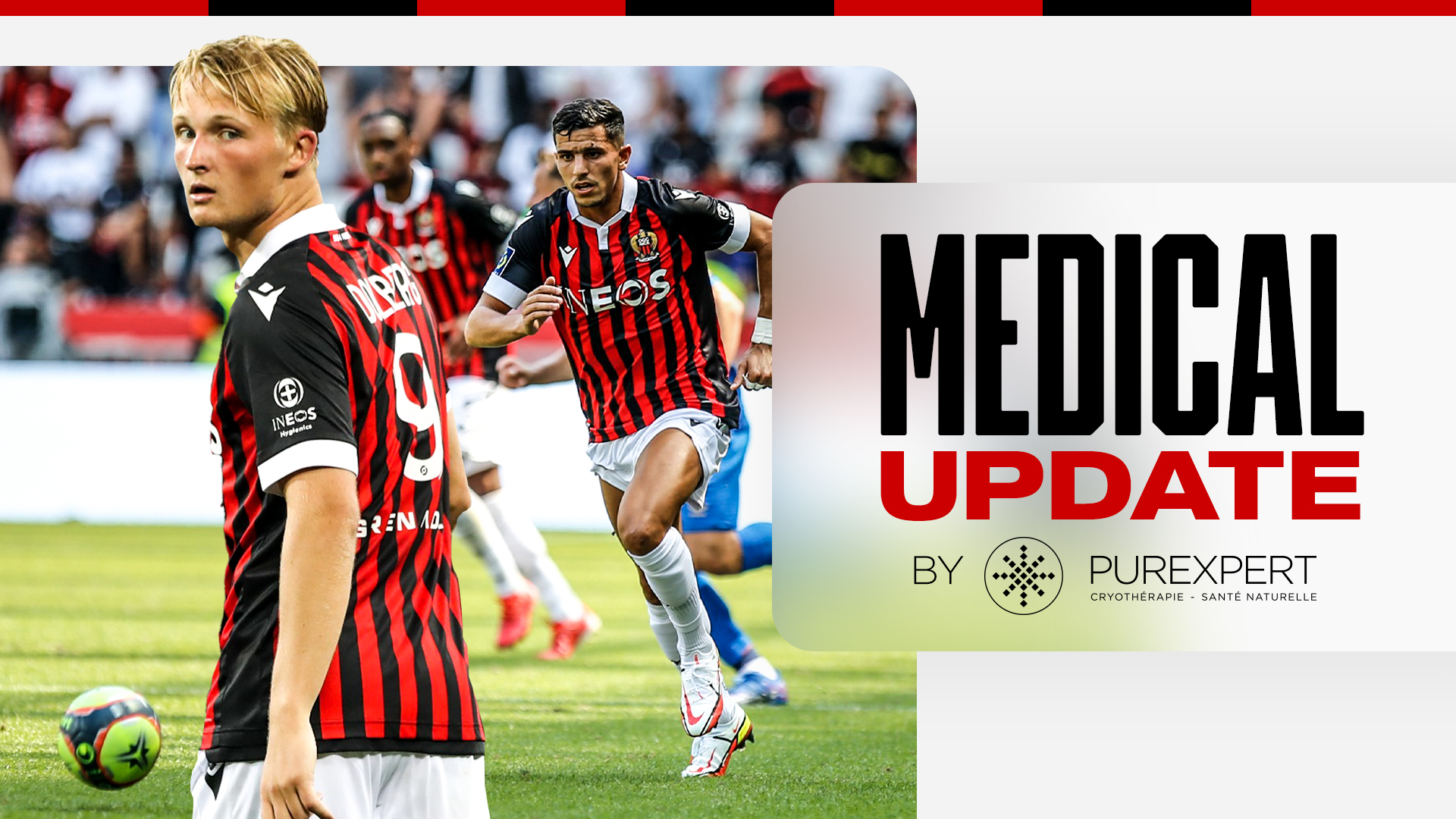 Squad
A return, a doubt and one out vs. bordeaux
Christophe Galtier revealed the latest from the treatment room two days before Saturday's league game with Bordeaux (kick-off 5pm CEST).
There was good news for the coach with Calvin Stengs back in training and available to potentially make his competitive debut. "He fell a long way behind in his physical preparation after getting injured in the last pre-season friendly. He's not in top shape physically, but he's available and he can play. Will he be able to play a full game? I don't think so. But he isn't coming in totally new to it, he's been with us a certain time. It's a discussion I'll have with him to find out whether he can start or if he can have an impact off the bench. Hicham is currently in that role, and I'm very happy with Hicham. It's good to have two players in that position."
"In a challenge yesterday, Kasper felt a sharp pain in a knee. He had to stop seven or eight minutes before the end of the session," the coach continued. "We thought it was something like a sprain, but all the checks we did yesterday didn't show up anything serious. We'll see where he's at after tomorrow's session, because we're going to try and ensure he can train. We'll see what the pain is like, whether it has gone or not. Could he play? Yes, I'm not ruling it out. I spoke to Kasper late this morning. We're going to put ourselves in a position so that he can play the game. And tomorrow, we'll test it in training to see how he feels. The most important thing is that we're not talking about a problem in the joint with the meniscus, he just took a knock. We have taken all the precautions by carrying out other tests to make sure we're right."
He confirmed Youcef Atal will miss out after coming off early in the game against Marseille. "Youcef has a muscle lesion. We don't know how long he'll be out. What's certain is that he's out of the next game and won't go to his national team. Will he be available for Nantes? We don't know. We're going to take it week-on-week. It's not a very significant hamstring lesion, but it's there."
Treatment
Morgan Schneiderlin: knee
Youcef Atal: thigh lesion
Kasper Dolberg: knee sprain
In training
Alexis Claude-Maurice: leg break
Evann Guessand: thigh lesion
The Medical Update is brought to you by Purexpert
---