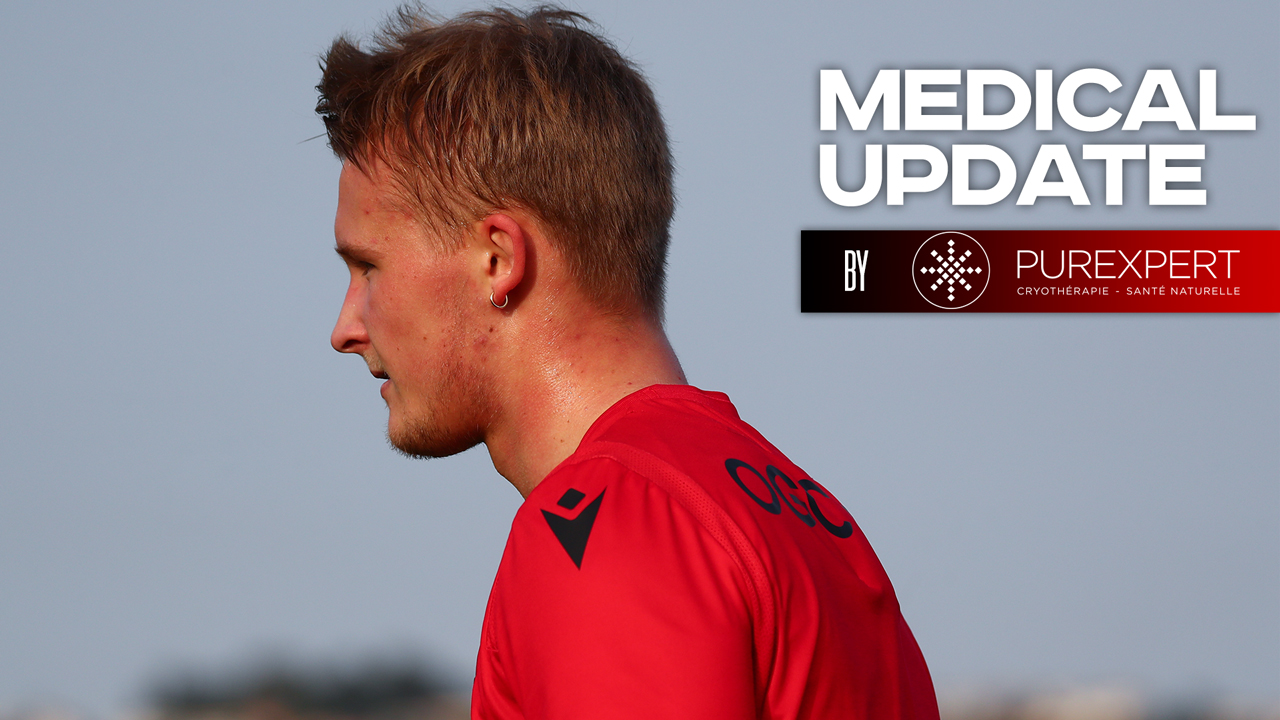 Squad
Ursea: "We'll only be able to decide tomorrow"
Two days before the trip to Rennes (Round 27, kick-off on Friday at 21:00 CET), Adrian Ursea gave a squad update during his press conference.
"They're far from their bet level"
The Aiglons coach first spoke about the return to squad training of 4 players who have been out for several weeks: Kasper Dolberg, Youcef Atal, Jordan Lotomba and Danilo: "We're evaluating their fitness levels. We'll only be able to decide tomorrow (Thursday) at the end of the training session if they'll be in the squad for the match or not. One thing I can say for sure is that they won't be at their best."
Coach Ursea carried ony by speaking about two individuals: "Kasper hasn't been able to train for the last two weeks so he's obviously lost some physical conditioning. He's working really hard to make up for what he's lost. It's a pity as before this happened he was really in good shape, he'd got his sensations back, but unfortunately he had appendicitis and so now he's working to get his fitness back. As for Youcef, he was out for a bit longer than Kasper. He has worked and worked. That said, he needs to get his sensations back."
Treatment
Dante: ACL
Jeff Reine-Adélaïde: ACL
Rony Lopes: thigh muscle lesion
---