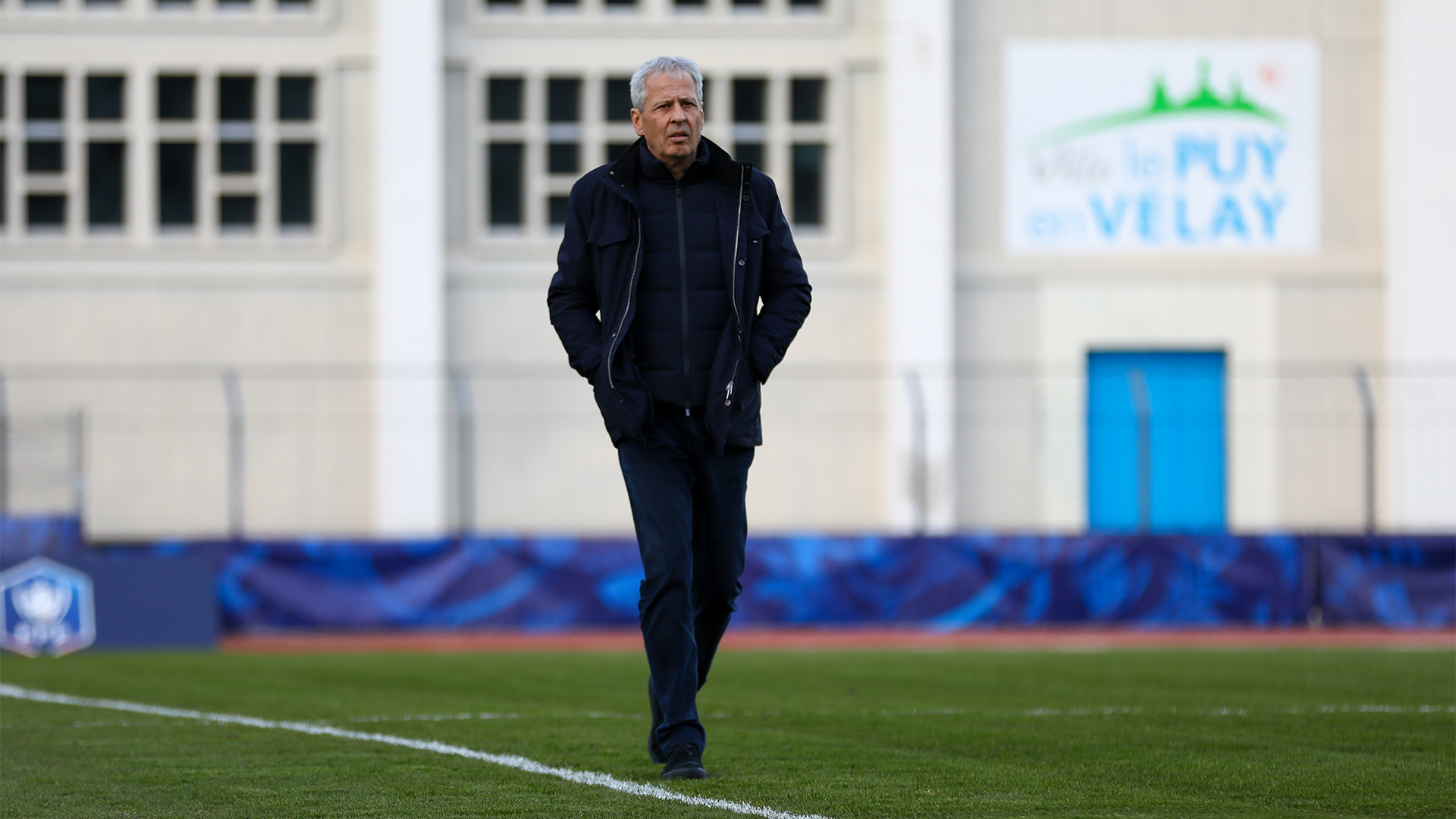 Reaction
Favre: "A huge disappointment"
After his side was knocked out of the Coupe de France at Le Puy (1-0), Lucien Favre answered questions from the press.
Coach, it must be a disappointment for you…
Yes, it's a huge disappointment, a huge, huge disappointment... We had a few chances though. That's the least we can say. In the second half, we have to put at least one in the back of the net. The players are also disappointed, very disappointed. It's to be expected.
Did you expect to dominate more than you did?
There were a few chances in the second half. There weren't ten, that's for sure, but there were three or four. We hit the post, the ball comes back, we were not there to turn it home. Or we were there, but we didn't finish. There were still chances but we knew it was going to be a tough game. We had to take the chances we had. We had to score a goal and we didn't.
Conceding a goal so early on in the Coupe de France, that's a catastrophic scenario?
You can't concede a goal after one and a half/two minutes. There are too many errors that are costing us dearly. It's not possible to concede a goal like that. I will watch it back again but I know there are tactical errors.
You already had a difficult match at Rennes, we get the impression that the team is not in as good a place since the international break. How would you explain that?
We had a break, then we went off to a training camp. Things were going well before the break. Against Lens, it wasn't bad. It's clear that now, it's difficult to accept this, particularly the match today. It's very difficult to digest.
---