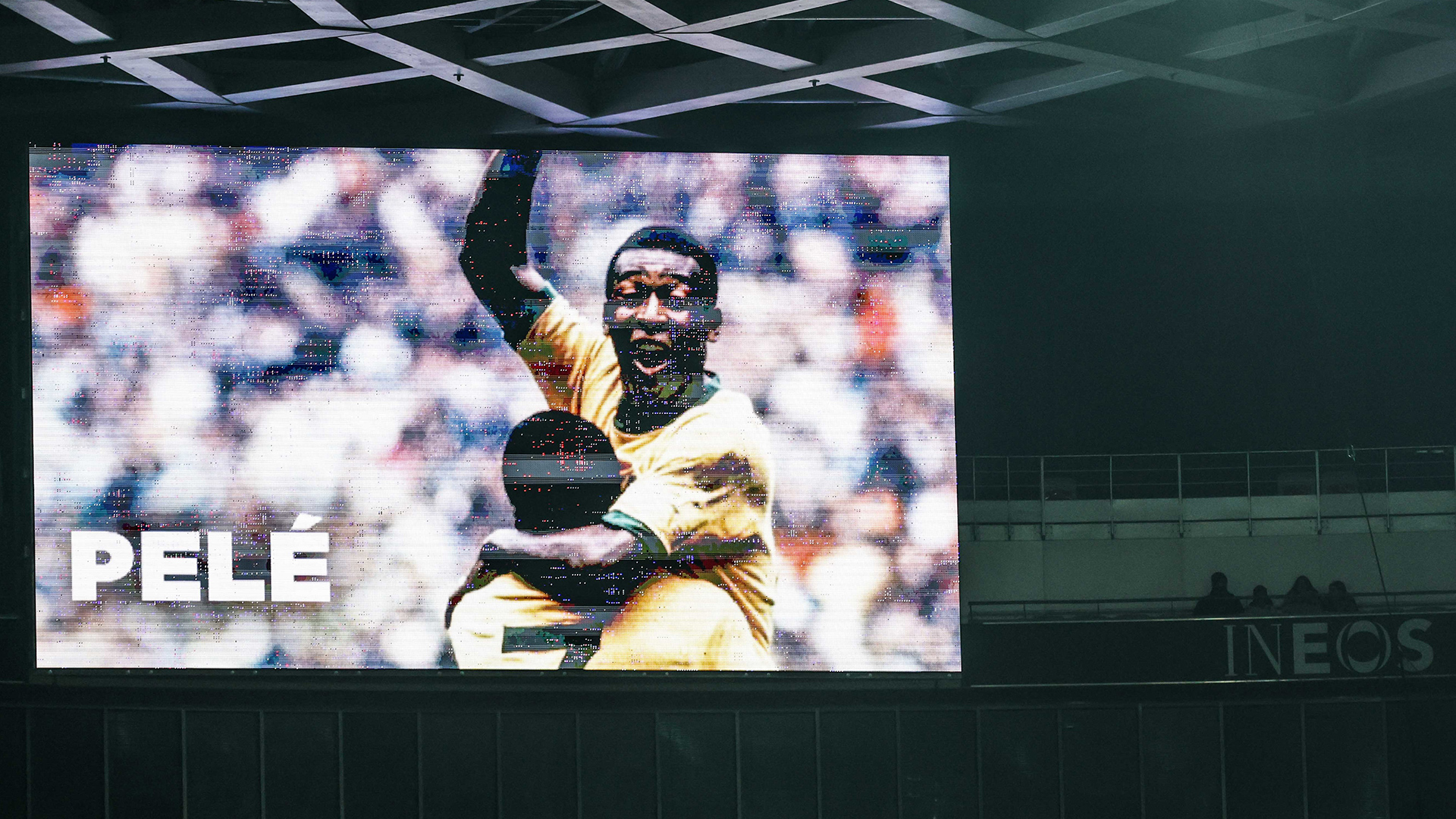 VALE
Favre and Dante pay tribute to O Rei Pele
Speaking after OGC Nice's 0-0 draw with Lens, Lucien Favre and Dante expressed their emotion and recalled their memories of Pele, who passed away on Thursday 29 December. It was a very emotional moment and the three-time World Cup winner received a standing ovation from the fans at the Allianz Riviera before the match.
Lucien Favre
DANTE: 'HE WILL REMAIN AN IDOL FOREVER'
There was sad news tonight, with the death of Pele, the idol of a whole country. How did you take this news?
With great sadness, we were very moved, we found out just before the warm-up. You know what Pele means to us Brazilians. He is someone who really marked the history of football and sport. I take this opportunity to wish his family my sincere condolences. I think this is a difficult moment. Beyond that, we must now pay him a real tribute, because he was a man who made many people dream and who inspired many players to become professionals thanks to him.
You didn't see him play as a player, but what image do we have of him in Brazil?
World Cups. There's the time Brazil became champion for the third time, when he passed to Carlos Alberto. There was that famous header against the Czech Republic. The amazing skill. Exceptional goals. You could see the way he moved, the way he played with everyone else. It was incredible. I didn't see him play live, but we Brazilians kept a lot of images of him. I remember when I was a kid, I used to watch a lot of them. That's what makes you want to become a professional.
Did you get to meet him?
Yes, once in the United States. We met before a national team match. It was a very special moment for me. Meeting Pele again was something I never imagined in my life. In any case, he was a very simple person, very humble and very welcoming.
What will happen in Brazil now, because he was a very important man?
He's only been gone a few hours. I imagine they will plan a big tribute. This date will be black day for Brazilian sport, for Brazilian football. I think they will rename streets, Pele Street, rename training centres, even stadiums, because he deserves a big tribute.
We saw you smiling when you talked about memories. We have the impression that Pele embodies the joy of football.
Of course, when you see what he achieved as a player, it's incredible. When you see what he did at 17, the World Cups he won... it's heart-warming to remember that. I remember when I was little, I used to talk to my father, he explained what he was doing. He would tell me about him, Carlos Alberto, Jairzinho, everybody. Pele was always the main actor, and that motivated us to become footballers one day.
For you, there is no debate, he is the greatest footballer of all time?
Of course, for everything he did, all his physical development. He had an incredible jump, technically, he was unbelievable. He was already very intelligent, he was incredible. Everything he did was incredible. He will remain an idol forever.
---