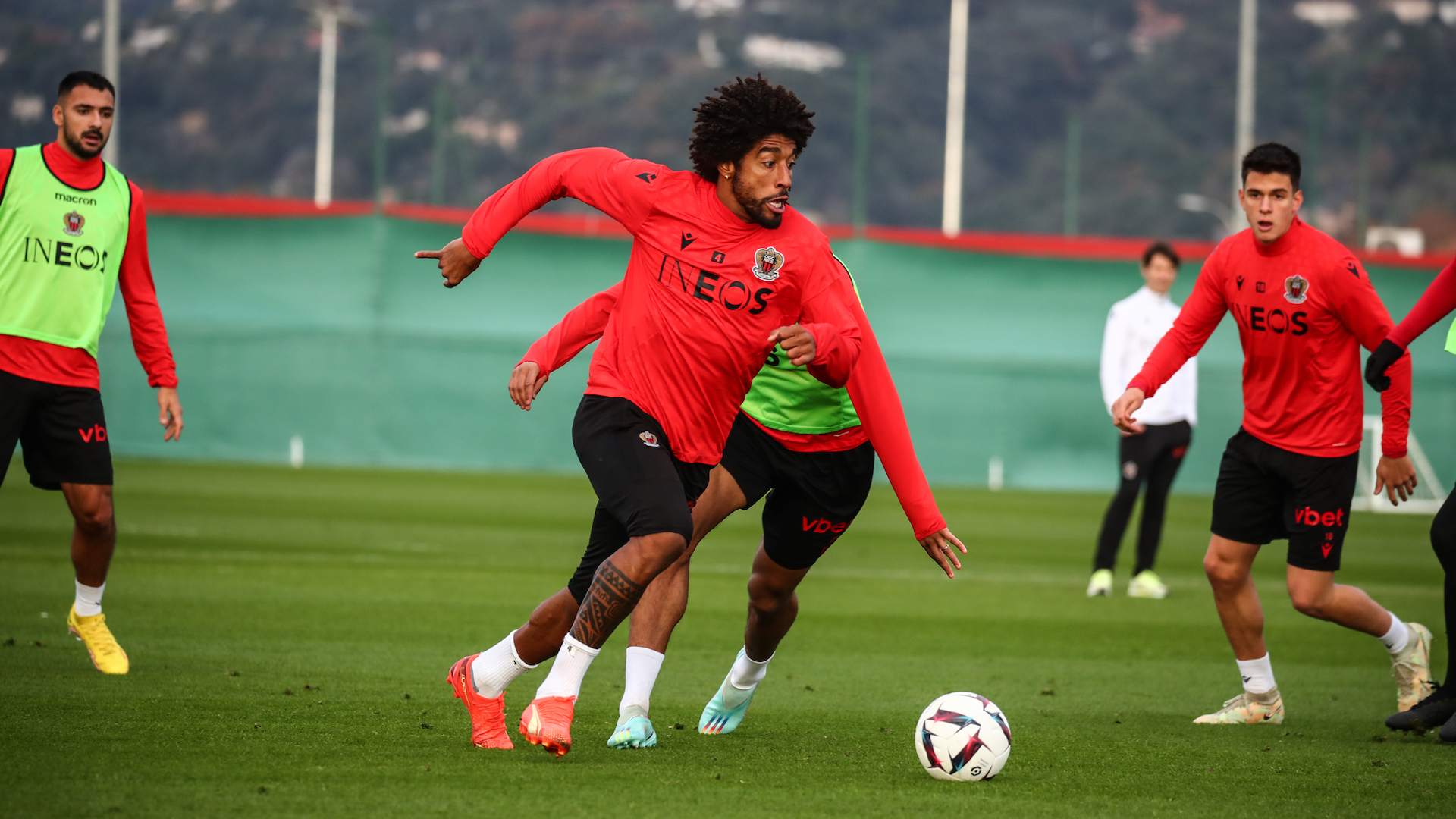 Nice - Lens
Dante's words before Ligue 1 restarts
Dante spoke spoke in the press conference before the home game against Lens this Thursday at 21.00. The captain spoke about his expectations for the second half of the season and his desire to help his team-mates. The captain spoke about his expectations for the second half of the season and his desire to help his teammates.
THE RESTART IN DECEMBER
« I am of course excited to be back in league action. Six weeks is a long time. We had a good preparation. It may seem like a second season starting. But we mustn't forget what we did in the first part. It was a bit tough at the start. We finished very well. We have to be self-critical more than anything else. We have to remain very lucid about what we need to do better in order to have a good second half of the season.»
AN ASSESSMENT OF THE PREPARATION
"Even against Atalanta, there were some interesting things. Perhaps we lacked a bit of discipline, especially defensively. In the other matches, it was very interesting. We didn't only see 11 players, it was more like 20 or 22. There were some nice surprises. It was very positive. These weeks allowed us to work on our game plans. We had more time to work, with a training camp and friendlies. We tested the same players. That was important. We were able to sort out some details and correct some things we need to do better. We haven't lost the confidence and concentration we had before the break? We played four friendlies. We lost one where we could have done better. But there were others where it was very interesting, against Girona and Standard Liege. If I take the Tottenham one, the most recent one, where you have to travel, you play in a big stadium against big players, and you behave the way we did, it's very positive."
A FIXED SYSTEM?
"It's up to the coach, but if he juggles from one system to another, it's because he takes the opponent into account, the way they play. As we have always trained in both systems, it's not a problem that he keeps juggling between the two, even during the game, between 3-4-3 or 4-2-3-1. It's up to us to adapt. The staff analyses the opponents well, to give us as much information as possible and put us in the right frame of mind to win the match. Rosario in defence? That could be a viable solution. Last year, when he played in central defence with four at the back, he was always good, always strong. He's one of those players who puts in a lot of energy and impact. He doesn't surprise me at all. He plays with a lot of heart, intensity and aggression. He has always been a special player in terms of what he does on a daily basis. He deserves to be here today."
THE MATCH AGAINST LENS
"We saw their team's quality last year. This year, it is the continuity of last season. There are very compact, they have strong players with a lot of energy. There are players who can individually make the difference. They play with a bit of madness, that plays football without getting carried away. They are a very attractive team to watch with a lot of good players. We have to play with confidence, we have to prepare with a lot of concentration, determination and conviction to get the three points. We know our opponents. It's up to everyone to concentrate on their individual tasks, because it will be a very tough match."
---