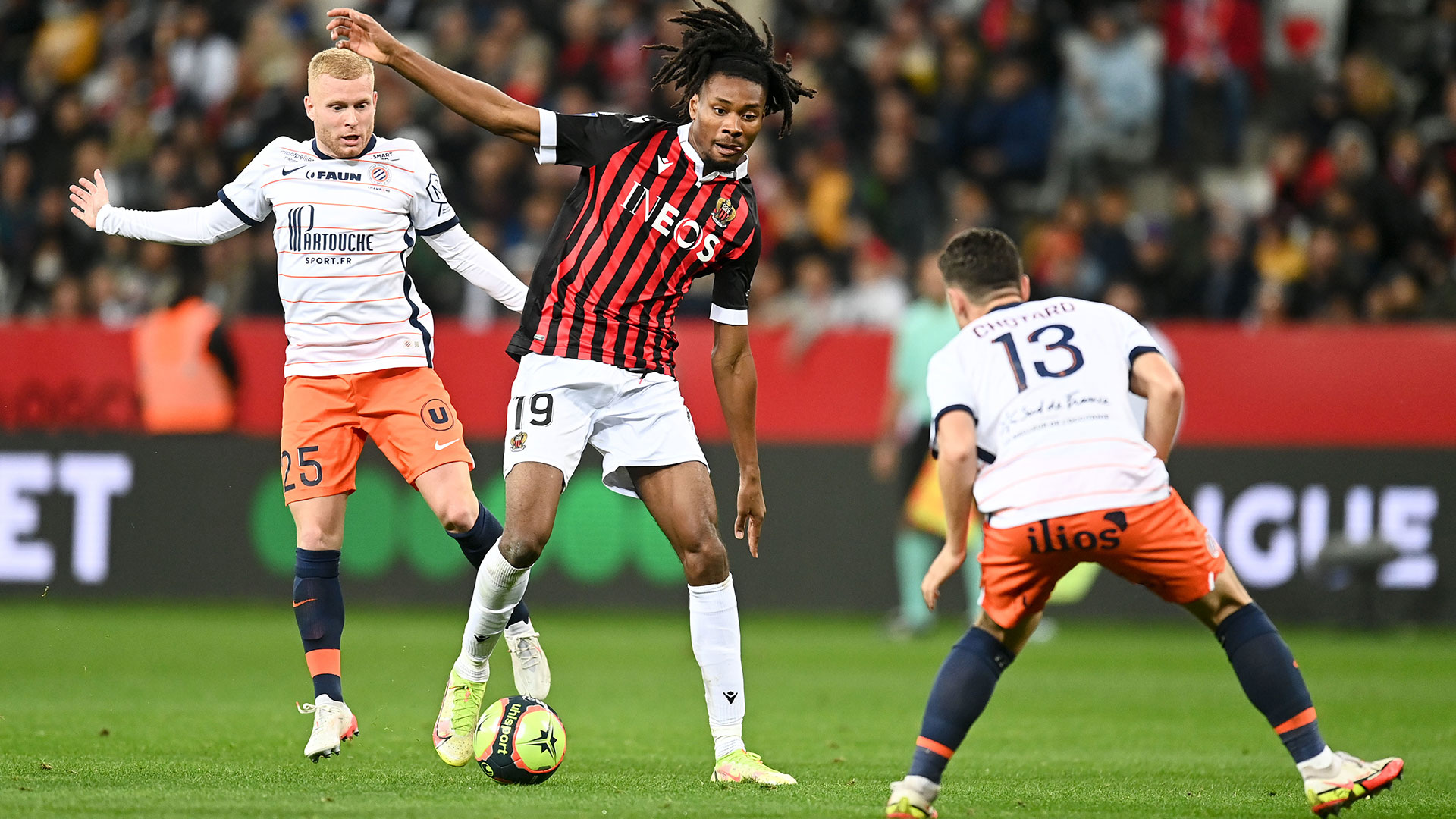 Montpellier – Nice
All the stats from this encounter
Before the match between Montpellier and Nice kicks off this Saturday at 17:00, here is a look at the pre-match stats.
OGC Nice
Nice have scored 2 of their last 3 Ligue 1 goals after the 85th minute of play. In fact, only Paris (12) have scored more goals in this period of their games than the Gym (7) in the top flight in 2021/22.

Nice are the team who have attempted the fewest shots from outside the box in Ligue 1 this season (93). However, only Paris (9), Bordeaux (8) and Montpellier (7) have scored more goals from outside the box than the Gym (6) in the top flight in 2021/22...

Andy Delort has not scored in his last 3 Ligue 1 matches against Montpellier, after finding the net in 3 of his previous 4 (3 goals). He is one of the 3 players - with Gaëtan Laborde (Montpellier then Rennes) and Romain Faivre (Brest then Lyon) - to have scored for 2 different clubs in Ligue 1 this season (2 with Montpellier then 7 with Nice).
Montpellier HSC
Historically, only against Toulouse (20) have Montpellier won more Ligue 1 matches than against Nice (19).

Montpellier have lost 6 of their last 8 Ligue 1 matches (2 wins). Beaten by Rennes (2-4) and at Nantes (0-2), MHSC have not suffered three straight defeats in the top flight since January 2021 (3).

Jordan Ferri (Montpellier) is the midfielder with the most forward passes in Ligue 1 in 2022 (248 - at least 21 more than any other player in this position). He is also the outfield player with the most long passes attempted in the top flight so far this calendar year (110).
---
Opta