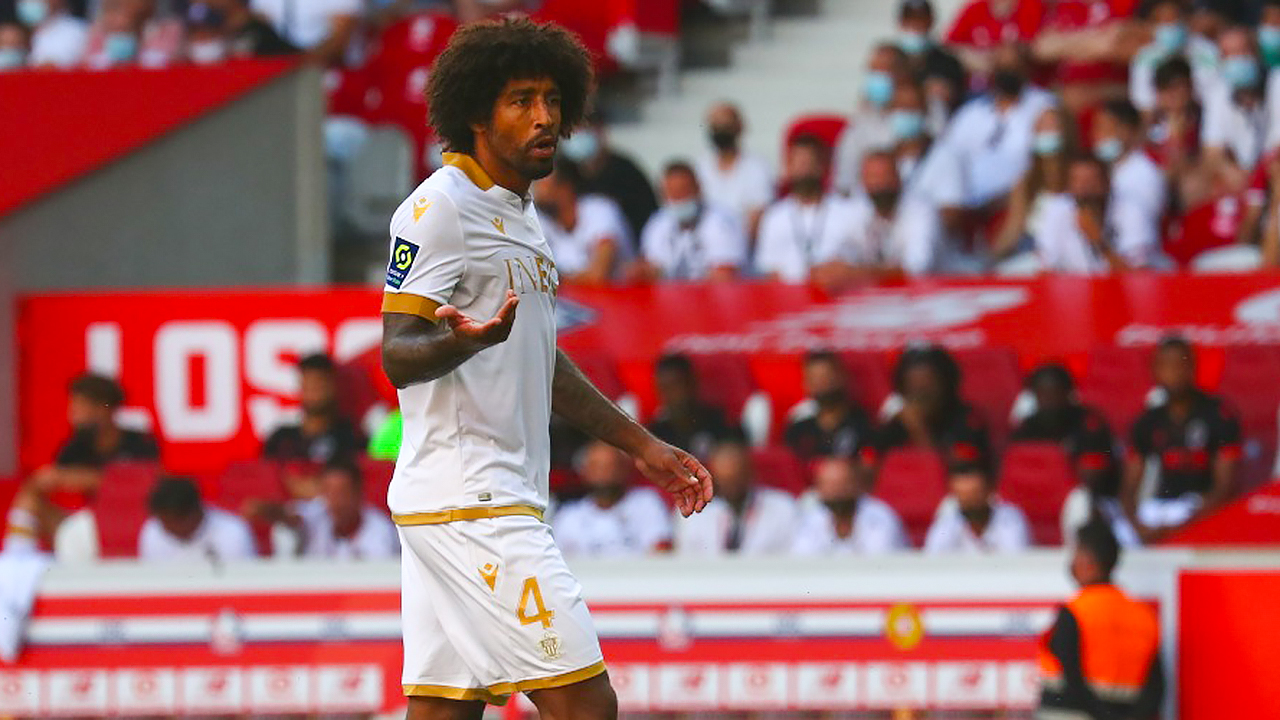 Reaction
Dante: "Maintain this level of seriousness and discipline"
Dante spoke to Prime Video after the victory over Lille on Saturday afternoon (0-4). The captain focused on the spirit shown by the squad, which he hopes will last throughout the season, starting next weekend against Marseille.
"We had analyzed this Lille side a lot and the coach (Christophe Galtier) knows them very well too", explained Dante minutes after the victory at Lille on Saturday (Matchday 2, 0-4). Satisfied by his team's first victory of the season, Dante was above all impressed but the desire and "spirit" shown which he hopes will last throughout the season: "we need a team that wants to give their all in every match and to play together with and without the ball. You need to want to go above and beyond for the Nice colours, but the result can't always be controlled."
The leader of the Nice defence that gave nothing away to Les Lillois, Dante was delighted to see Les Rouge et Noir battle until the very end to maintain a clean sheet: "That's what we need to keep. A match lasts 95 minutes and you need to learn to never drop off, which we showed we are capable of doing today, despite the fact that the victory was almost guaranteed at the end of the match. We need to maintain this level of seriousness and discipline for the rest of the campaign. We have a young team but we need to let go a little and take on our responsibilities."
"Today was a huge victory against a big side, but we quickly need to turn our attention to next Sunday with a match that is very important for the Club, the supporters and the players", concluded the Brazilian, already focused on the derby against OM.
---