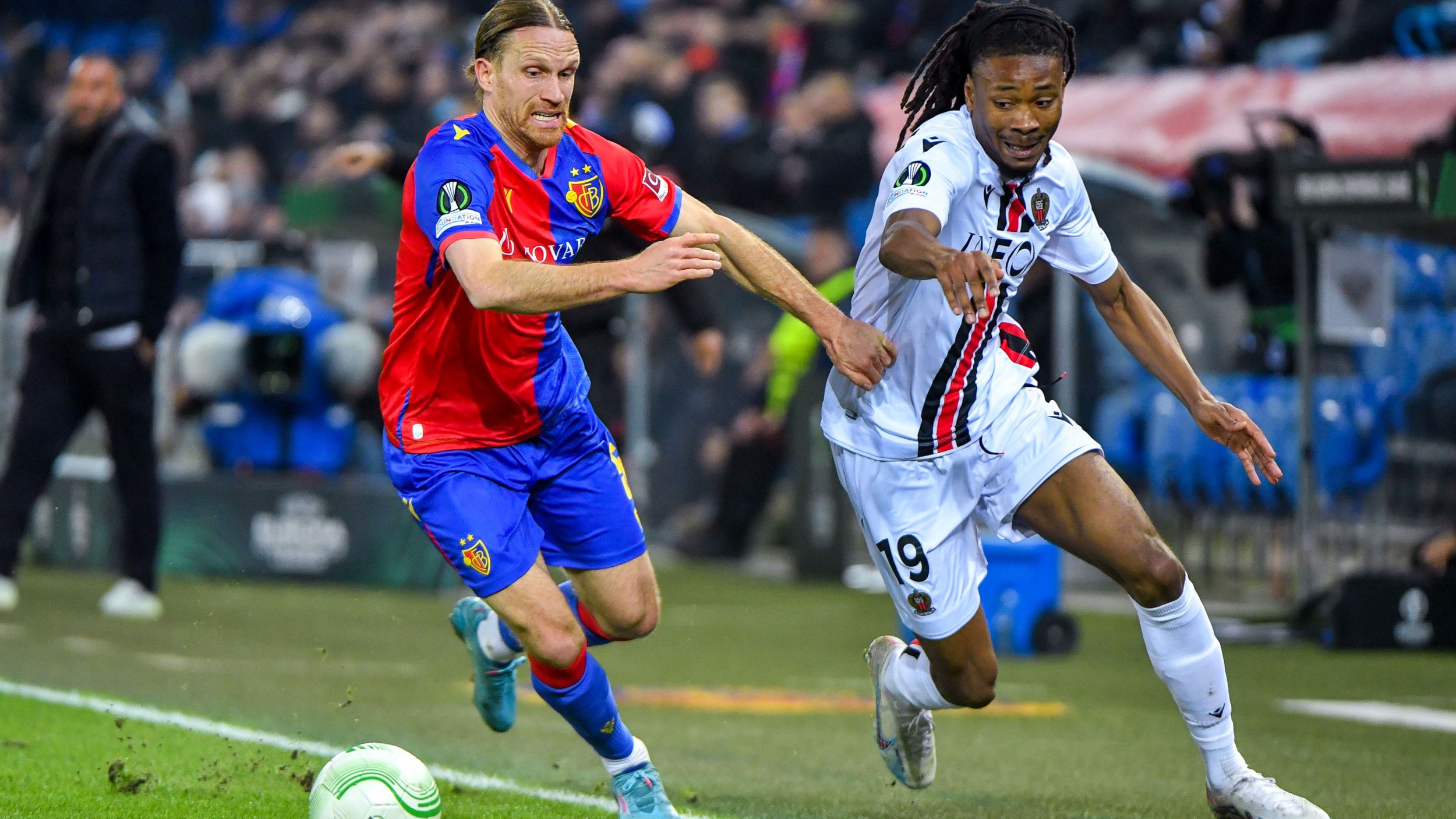 Europa Conference League 1/4 de finale aller


Amdouni (26')
Amdouni (71')
Moffi (38')
Moffi (45'+1)
Match report
Le Gym and FC Basel draw in first leg (2-2)
Gym and FC Basel played out a 2-2 draw in the first leg of their Conference League quarter-final. Moffi and Amdouni both scored twice.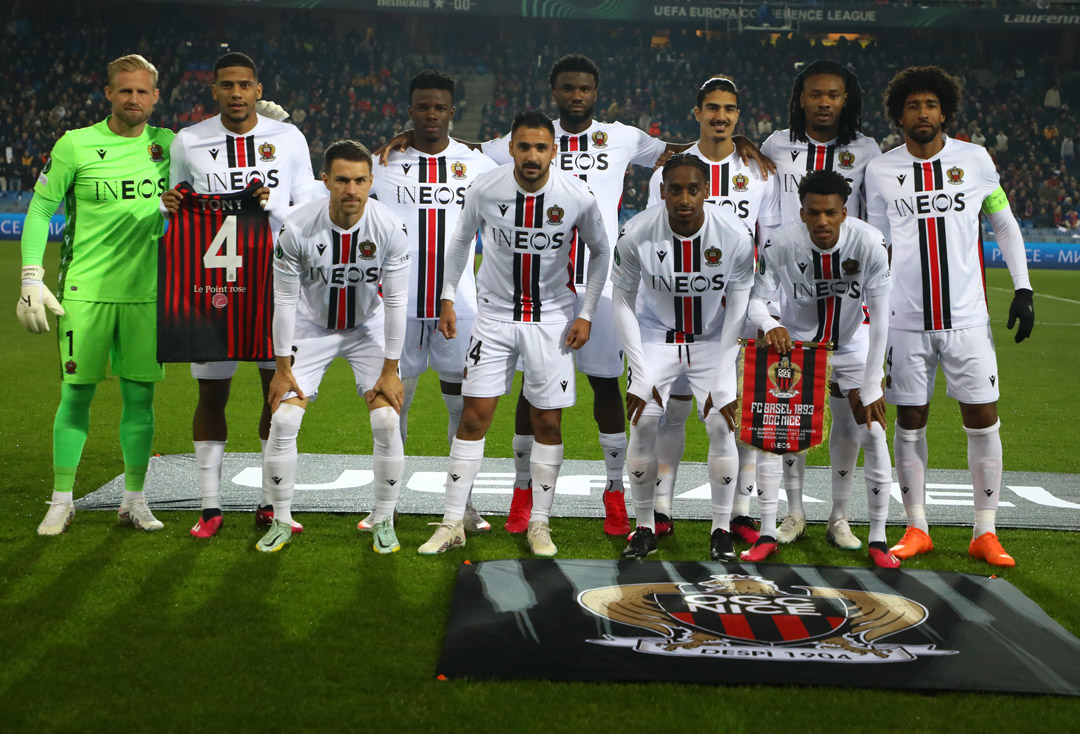 It's hard to give your heart and soul in the first leg of a continental showdown. However, this quarter-final first leg produced a beautiful, intense and bitter battle, despite being played on a difficult surface. This battle bore the mark of the No.9 - the mark of those who strike when the air is thinning out and the summit is approaching.
Former LS player Amdouni was the first centre-forward to make his mark. He took advantage of a penalty obtained by Ndoye and conceded by Todibo to open the scoring by wrong-footing Schmeichel (1-0, 26'). The first half-hour was dominated by the home side, who made perfect use of their 3-5-2 formation (Ndoye on the right and Lopes on the left) and the speed of their Swiss international duo (Amdouni, Zeqiri). It took Le Gym's 4-3-3 - with a very good Rosario on the right of the defence, Ndayishimiye as a sentinel and an attacking trio of Laborde, Moffi and Thuram - half an hour to get to grips with the match. But get to grips with it they did, putting in the hard yards - and slightly adjusting the formation, as Ramsey gradually settled into a 10 in what looked like a 4-2-3-1, supporting Moffi. And Moffi, in fact, ended up putting his stamp on the match in no uncertain terms.
After a first effort was deflected and flagged offside (36'), the Super Eagle spread his wings superbly. He reset the score with a deft shot, right in the heart of the area, taking advantage of a tackle by Laborde, who had been picked out by Ramsey's head (1-1, 38'). Then Moffi flew into the European night to smash home an overhead kick and give his team the lead (1-2, 45+1').
The second half was rather well managed by the Aiglons, who controlled the ball for long stretches. Paradoxically, Basel managed equalise, with Lang teeing up Amdouni (71').
Le Gym reacted strongly after this equaliser: Laborde had two big chances but the excellent Hitz denied him on both occasions (75', 76').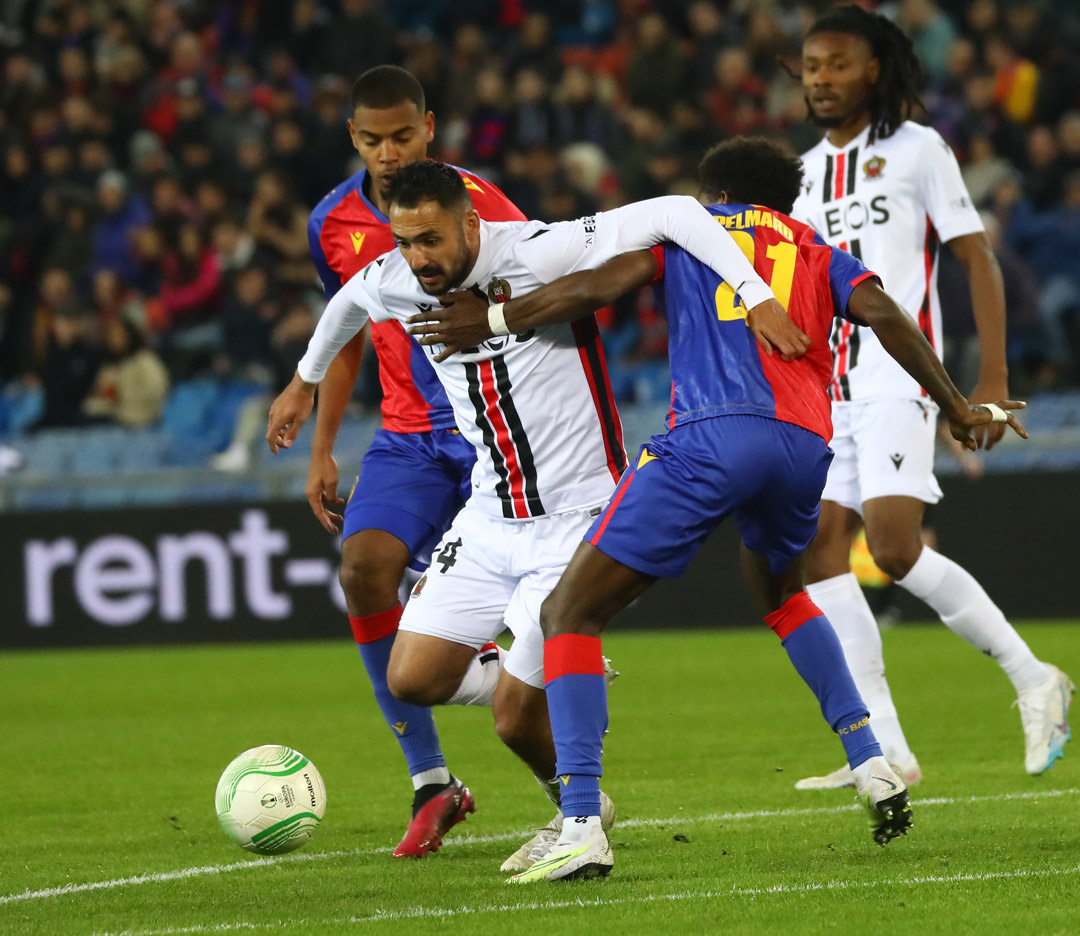 Didier Digard introduced Melvin Bard at the break, then Antoine Mendy and Billal Brahimi in the 84th minute - without changing his formation.
After this first duel against the Swiss, it all remains to be done. And the hope is immense. Le Gym will need all the help they can get from the OGC Nice faithful next Thursday at the Allianz Riviera if they are to reach the semi-finals of the European Cup and continue their epic journey.
---
Match sheet
Europa Conference League • 1/4 de finale aller
April 13 2023
21:00
In Bâle
Parc Saint-Jacques
Attendance: 21277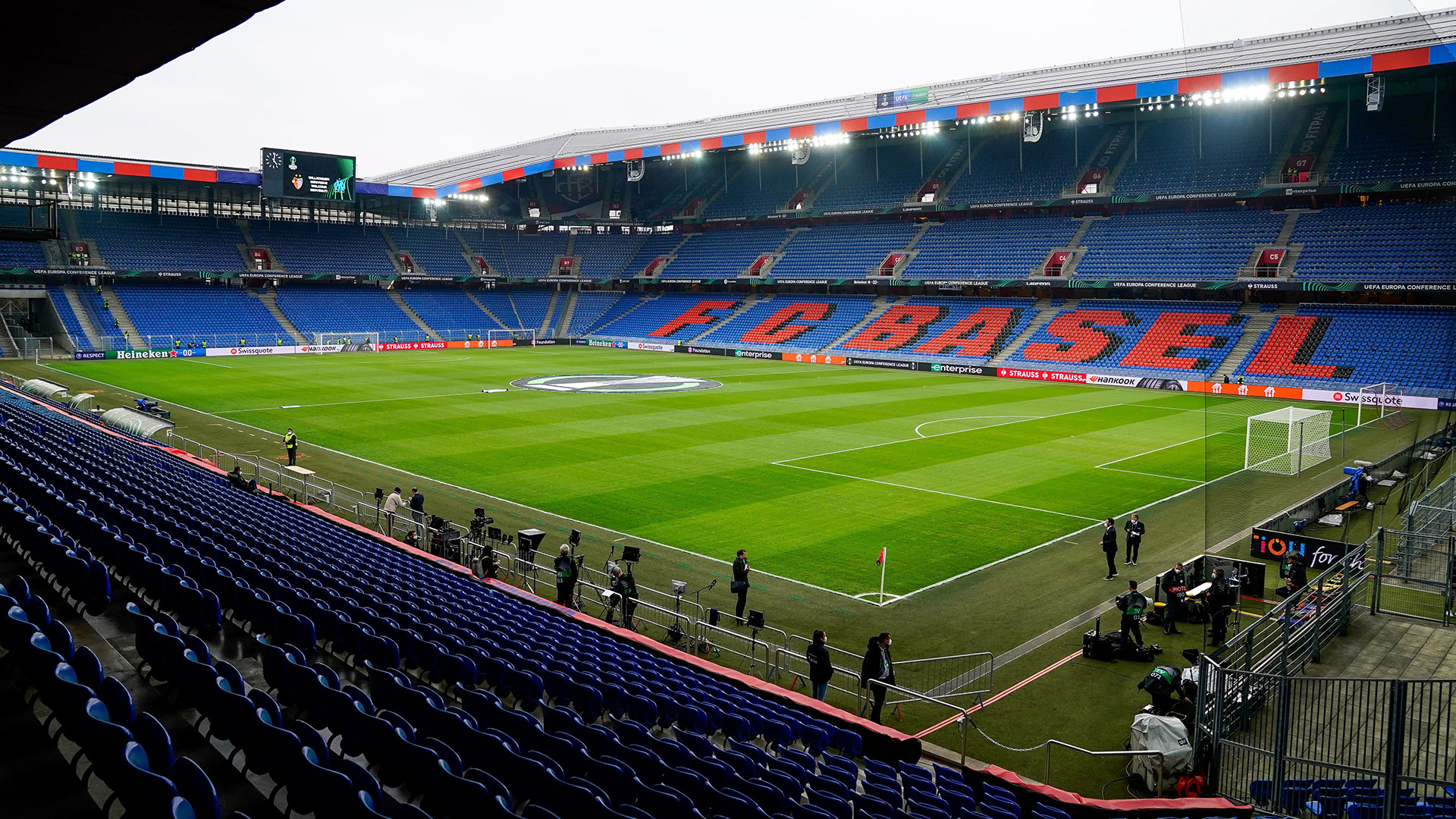 Hitz

Lang

López

Adams

Pelmard

Xhaka

Diouf

Burger

Ndoye

Amdouni

Zeqiri
Schmeichel

Rosario

Todibo

Dante

Amraoui

Ramsey

Ndayishimiye

Boudaoui

Laborde

Thuram

Moffi

Coach
Heiko Vogel
Substitutions
67'

89'
Unused Substitutes
Augustin Salvi Essiam Males Vogel Kade Novoa de Mol

Coach
Didier Digard
Substitutions
45'

84'

84'
Unused Substitutes
Bułka Boulhendi Bryan Nahounou Belahyane Trinker Bouanani
Referee
Glenn
Nyberg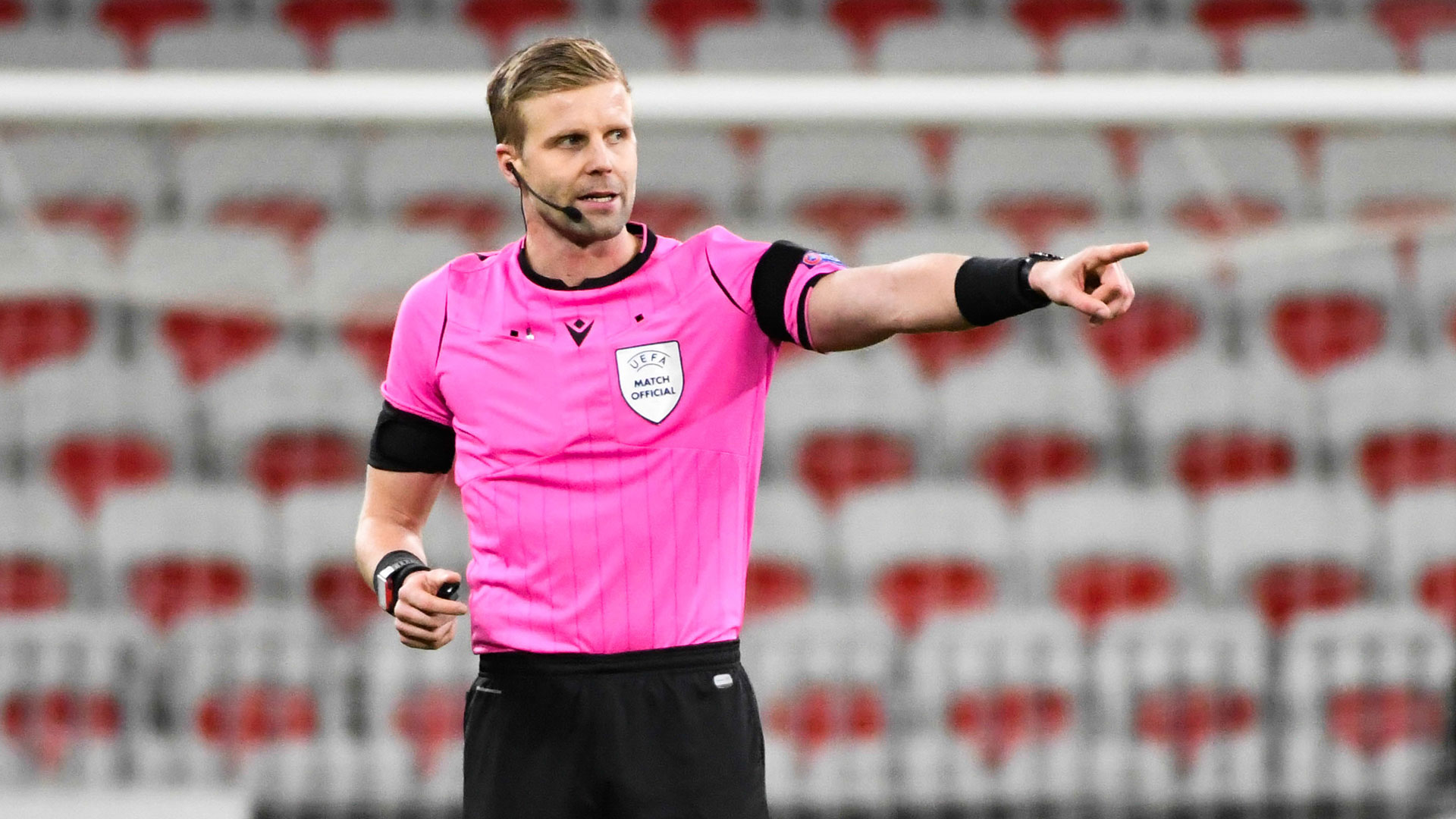 Bookings
Yellow cards
Red cards
Bookings
Yellow cards
Brahimi (17') Todibo (23')
Red cards

Stats