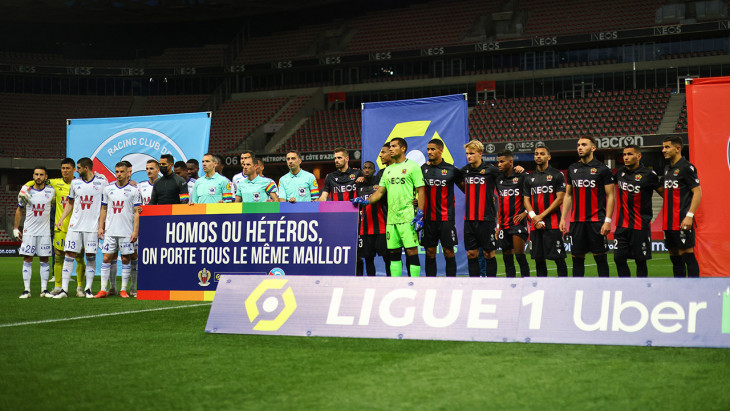 L1 - L2 - LFP
Le Gym against homophobia
Last weekend with the Ligue 1 visit of Strasbourg to Allianz Riviera, OGC Nice and the 39 other French professional clubs, took a stand against homophobia.
As part of the international day against homophobia on 17 May, the French Professional Football League and the country's 40 professional clubs joined forces with Foot Ensemble, PanamBoyz & Girlz United and SOS Homophobia to fight homophobia on every pitch.
All the weekend's playing jerseys featured rainbow coloured numbers, the coloured flag which is a symbol of peace, diversity and the LGBT movement.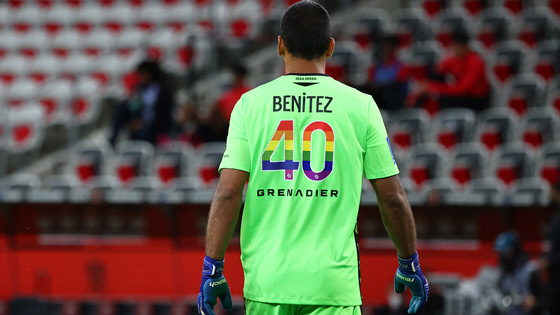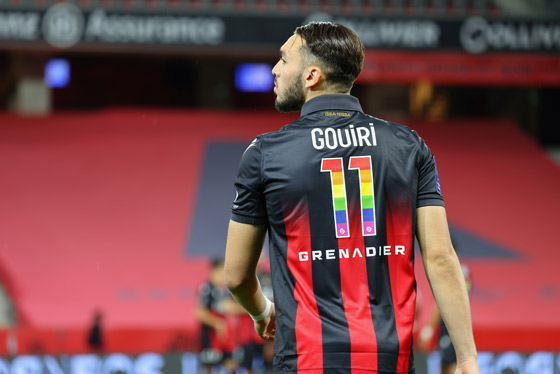 The referees and match delegates also showed their support by wearing a rainbow armband, which was also offered to the coaches and TV journalists.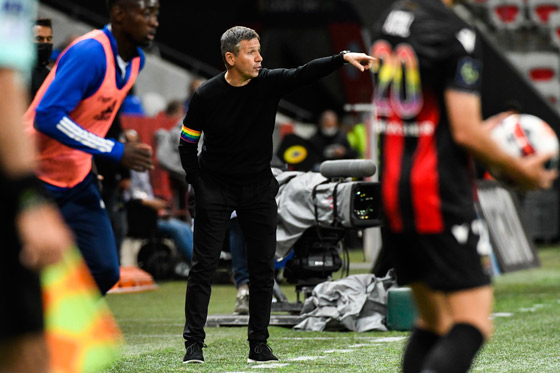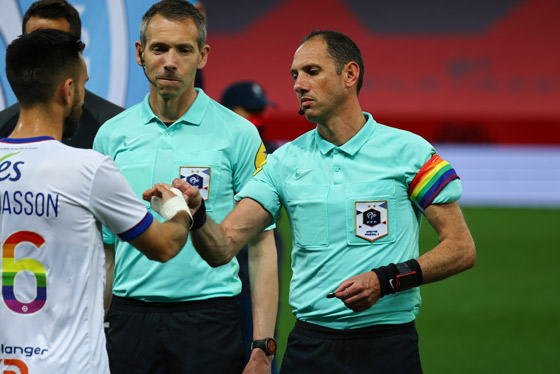 For this operation, OGC Nice donated 19 "collector" shirts, emblazoned with rainbow-coloured numbers, to the LFP, which is organising an auction. The shirts are available on matchwornshirt.com.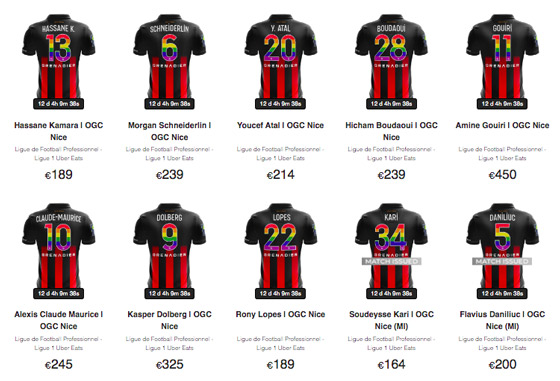 The profits from this sale will be donated to the associations fighting against homophobia and partners of the LFP: Foot Ensemble, PanamBoyz & Girlz United and SOS Homophobia.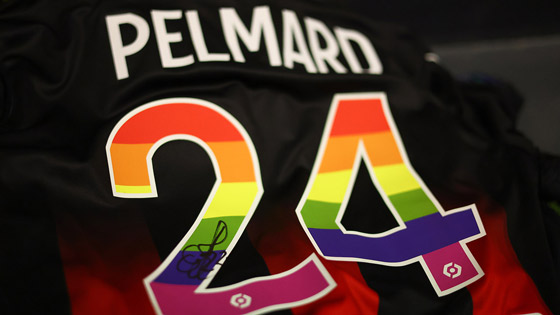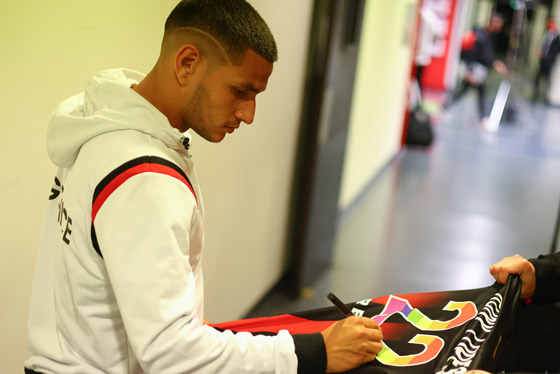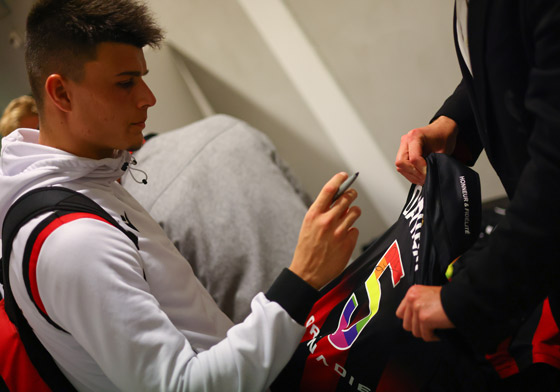 This national movement complements other initiatives carried out throughout the season. As part of the "Open Football Club" programme of the 'Fondaction du football', young Aiglons from the OGC Nice training centre were educated about the fight against homophobia by speakers from SOS Homophobia and Foot Ensemble, in January.
In addition, as part of the day, the short film "A Saturday on Earth" directed by Fabien Onteniente was broadcast. It aims to raise awareness of this issue by creating empathy for a young football fan and by engaging, for the first time in France, current professional players to convey the message "Gay or straight, we all wear the same shirt!" Aiglon Morgan Schneiderlin represented the club by lending his voice and image in the awareness-raising clip.
La 37e journée de @Ligue1UberEats a été l'occasion de sensibiliser le grand public à la lutte contre l'homophobie

L'@ogcnice a fait don de ses maillots de match pour la vente aux enchères organisée par la @LFPfr

Rdv ici : https://t.co/qjV5cl0bln pic.twitter.com/yvvA97Tamf

— Fonds de Dotation OGC Nice (@fdd_ogcnice) May 17, 2021
---