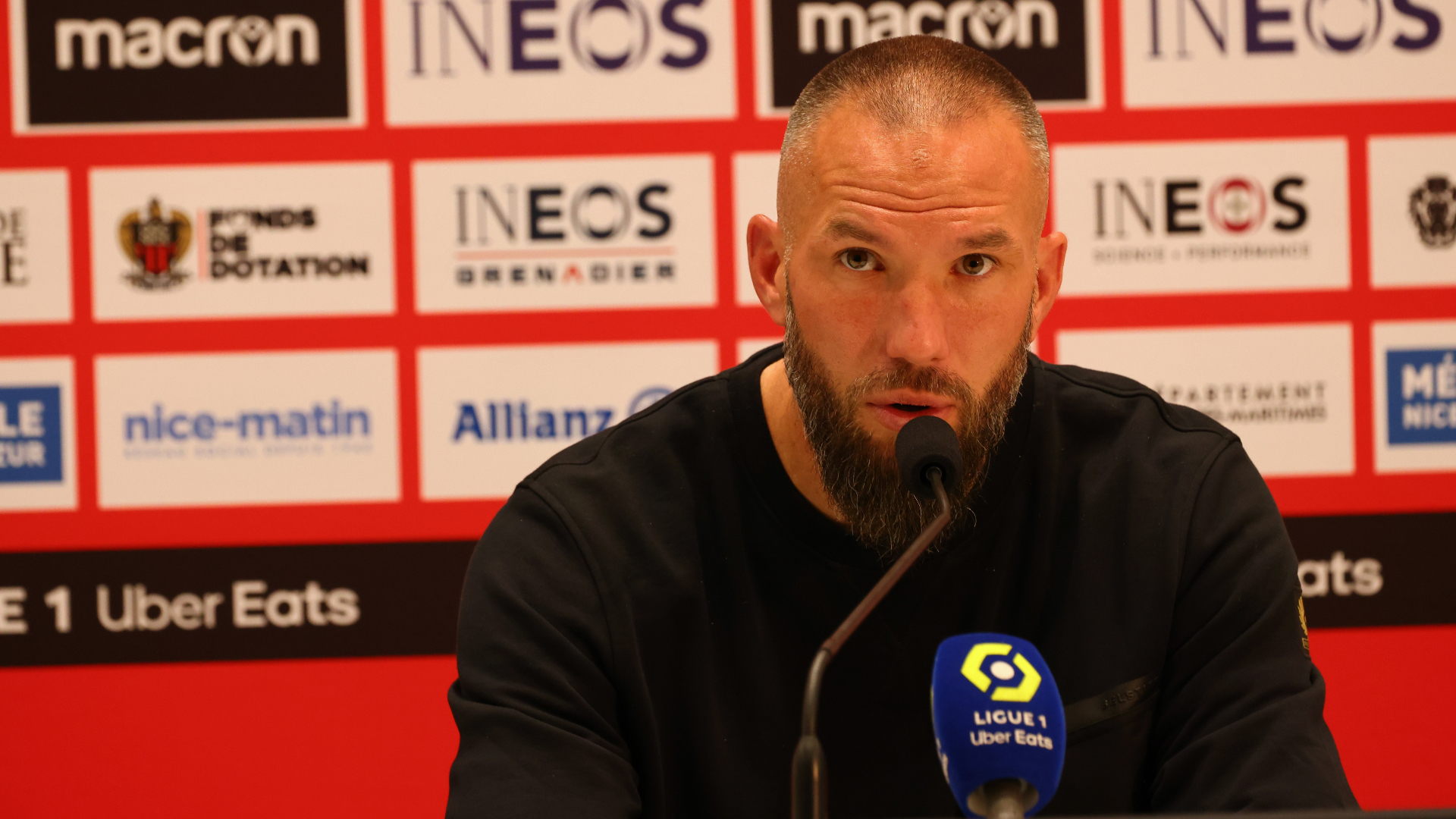 Reaction
Didier Digard: "I congratulated the substitutes"
Didier Digard spoke at the press conference after the Gym's 0-0 draw with Toulouse at the Allianz Riviera.

How do you feel about the match?
Obviously, the players had to do better than what they did, but when you're not being pushed... When the stakes are hard to come by, it's obviously difficult.

The lack of singing today?
Frankly, I didn't understand it at all. Maybe I'm crazy, but seeing the players work every day, they don't deserve that. If it's the staff or me, there's no problem, but the players don't. Honestly, I don't think the players are the problem, I don't dare to think so. I see them every day, they give everything for the club. They can slip up from time to time because they are human beings and we are Nice, not Manchester City. However, I can vouch for their attitude. And attitude is, I think, what the people of Nice want, so it's a real shame. I've never seen that here, although I've played games to stay up. We've always been united. I'm disappointed. For me, it's inconceivable to have Nice without the fans and I don't want that to happen.

Beyond the context, wasn't there a possibility to do a little bit better today?
As I said, we should have done better. I didn't deny the facts. Be careful, I will never hide. My words were: "We should have done better but it's true that it wasn't there." But yes, we should have done better.

Youcef Atal made his return to the starting line-up...
I am happy for him first of all because I saw him suffer and it is difficult because for me the human being is more important than the footballer. I am really happy for him and for those who love football because we have seen that he is a unique player capable of making a difference. It's very good for the team because we saw that Melvin Bard made a great entrance afterwards. Competition is the best thing for the players to progress.

The substitutes brought a lot to the table...
Exactly. I congratulated the substitutes. It's been a long time since the subs have contributed so much. But it's always the same, when you can field players like Youcef, you can inevitably find more performing players on the bench too, it's logical. But in any case, it was really interesting to see.

Terem Moffi is a finalist for the Marc-Vivien Foé prize (rewarding the best African player in L1, editor's note), what do you think of his season?
It's a pity he didn't score another goal today. But in terms of statistics, because scoring is what matters to strikers, he is in quite interesting standards. In his game, he is adapting to a new team which is more a possession team than a transition team like he had at Lorient. He needs to progress in his combinations. Speed and power are his qualities. As soon as he can get into action, he often causes damage.
What did you think of his performance today?
I would have liked him to score but that's part of a footballer's life, you don't always smile but it would have been good for him and for the team.
---