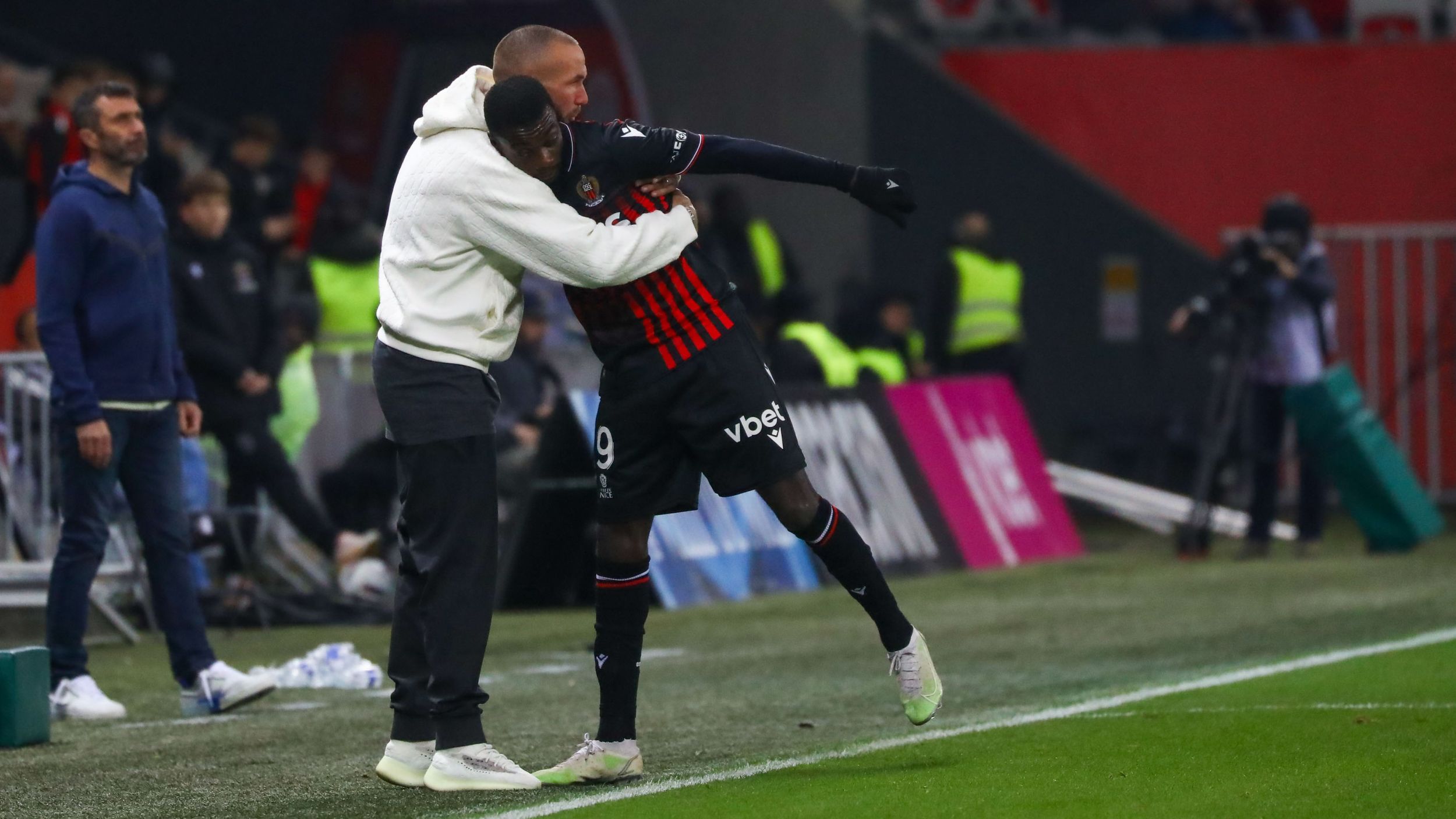 Post-match interview
Digard: 'The hardest is ahead of us'
OGC Nice's new coach, Didier Digard, expressed his satisfaction after his side's 6-1 victory over Montpellier. After his first game in charge, the Gym coach was humbled by the result, before quickly looking ahead to the trip to Reims.
Didier, for a first game in charge, we've seen worse...
(Laughs) Yes, that's the problem now. It's all a little unreal, let's say. The hardest is ahead of us.
Why is that?
Because after 6, it's 7, and that's a lot (smiles). No, honestly, we have to do things in order. We have benefited from the work of Lucien (Favre), to whom I would like to pay tribute today. We took charge of this team on the eve of the match, and everything went our way, so it's a bit cruel for him. You have to know how to stay in your station. We may have found the right words, but, above all, it was the players who reacted well.
What were those words, what did you ask them to do and did they do it?
It showed, didn't it? (Laughs) I didn't ask them to do anything more than what they did. Honestly, they did everything right, they did what they were asked to do, they didn't try to over think it or do too much. The transitions were impressive, as was the playing forward. Technically, the players were very calm, very composed. They didn't try to defend their lead, to control the game. They continued to push forward, they wanted to hurt their opponents. It's all on them, honestly. We give advice, but we never think that it will be applied as well as that.
Hicham Boudaoui played 35-40 exceptional minutes before going off. What's wrong with him? Was that precautionary more than anything?
Just precautionary. He's fine. We were 2-0 up, and we play again in four days' time. He's an essential element of the squad, and as he's coming off an illness, a little pain too, and above all because I have a very competitive squad that is ready to answer the call. I didn't want to take any unnecessary risks with a player who is so important.
You said yesterday (Tuesday) that the most important thing was to have fun, above and beyond the results. Is that also the message you are sending to this team? To enjoy themselves?
Yes, that was the general theme of my pre-match talk. We'll win some games, we'll lose some, but what guarantees us continuity and certainty is the content and the pleasure we'll have from playing. There's nothing worse than losing a match and not enjoying it, so if we can limit the damage, we'll lose some games, but at least we'll have enjoyed it.
When you say the hardest part lies ahead, is it scary to start so strong?
No, no, not at all. Am I afraid to start coaching? Am I afraid to lose? Am I afraid because I've won too much? Listen: I'm not afraid. I've said it from the start, because I'm doing what I love with an exceptional squad, in a stadium in front of my supporters, with a coaching staff that gives its all. I don't see what there is to be afraid of. If I lose a match, I'll get over it.
On a personal note, did you feel a little emotional about the fact that this is the first one at home?
Yes, internally, of course. I said to myself: I hope at the end of the game you would ask me to resign, so that I would have a 100% win record and that would be hard to beat (laughs). To tell the truth, I have already turned my attention to the next match. We were lucky with this big score to be able to manage the game time, to be able to look forward to Sunday's game. I didn't think about myself. Maybe tonight when I get home with my family, but until now, I've been really focused on the team.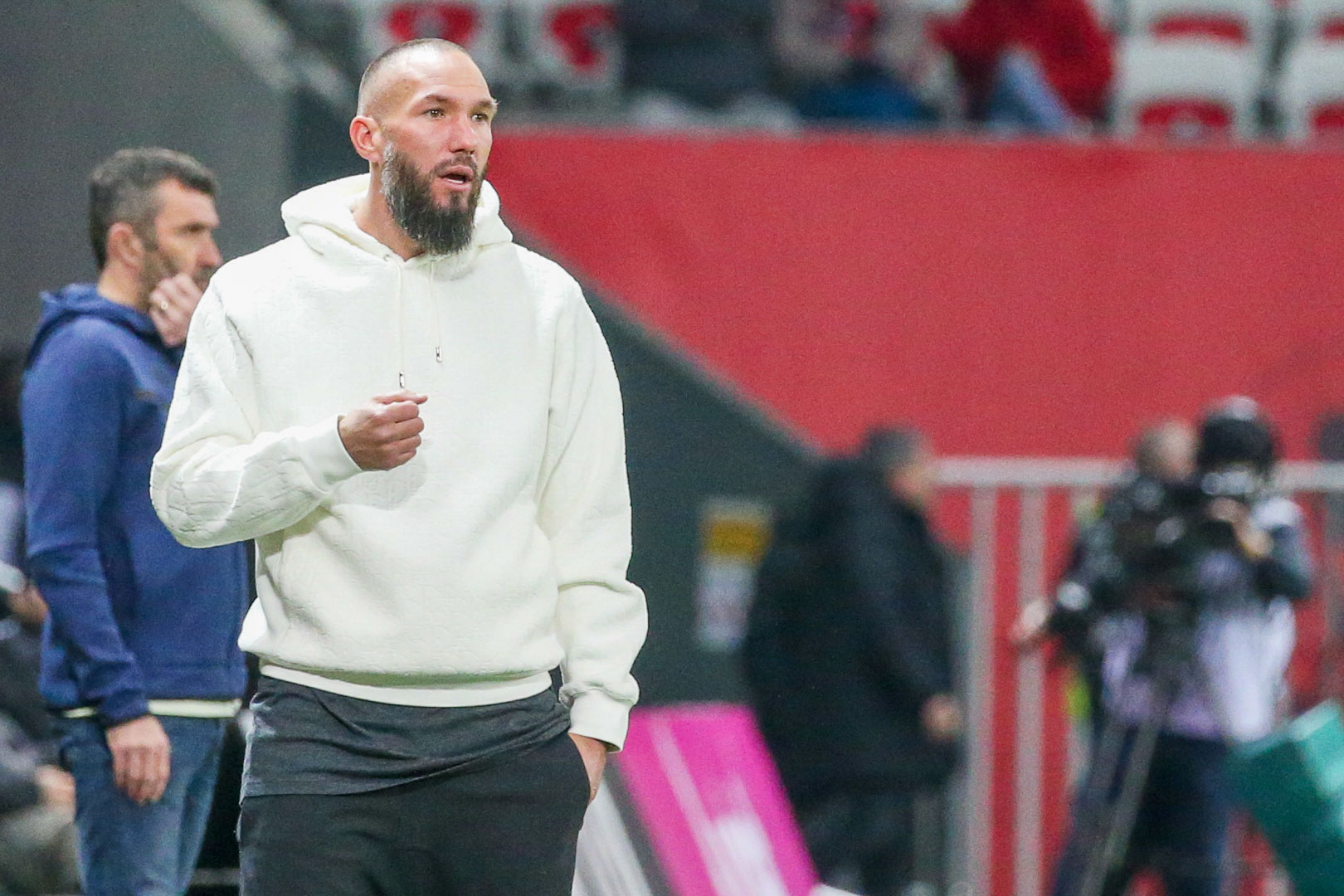 After such a victory, what do you have to say to the group to ensure they stay calm and keep going?
What I have to tell them is that they have shown me a certain level, and I will not accept that they go below that now. There, every time we shot, it went in, sometimes you need a lot more chances and you end up scoring less. So we were happy with that. But on the other hand, in terms of transitions and attacking, I won't accept less.
Your casual outfit has also been commented on a lot on social media, that beautiful white jumper. Could this be your lucky jumper now, that you wear all the time?
I only believe in hard work, I'm not superstitious. In this game, why didn't I feel any pressure? Because the entire coaching staff did everything possible to make sure it went well. After that, it's down to the players. We make a few adjustments, but we're not much use. No, I don't need an outfit, or lucky pants (laughs).
A word on Andy Delort. When his name was mentioned as a substitute, he was whistled by the fans and when he came on too. Was it complicated for him to deal with that situation?
No, not at all. I didn't think he was affected by the situation. We need the fans. Sometimes they need to express themselves, to make us feel certain things. We heard them at the start of the match. When it's a more difficult period, everything is a bit more pronounced, but it's not at all difficult to manage, because the spirit is very good. He came returned to the squad, he gave 100%, he scored, he assisted, so I don't think he was bothered by the whistles. I wasn't bothered at all, I'm not afraid to put a player on if the fans don't like them. All the decisions we make are taken for the good of the team.
---