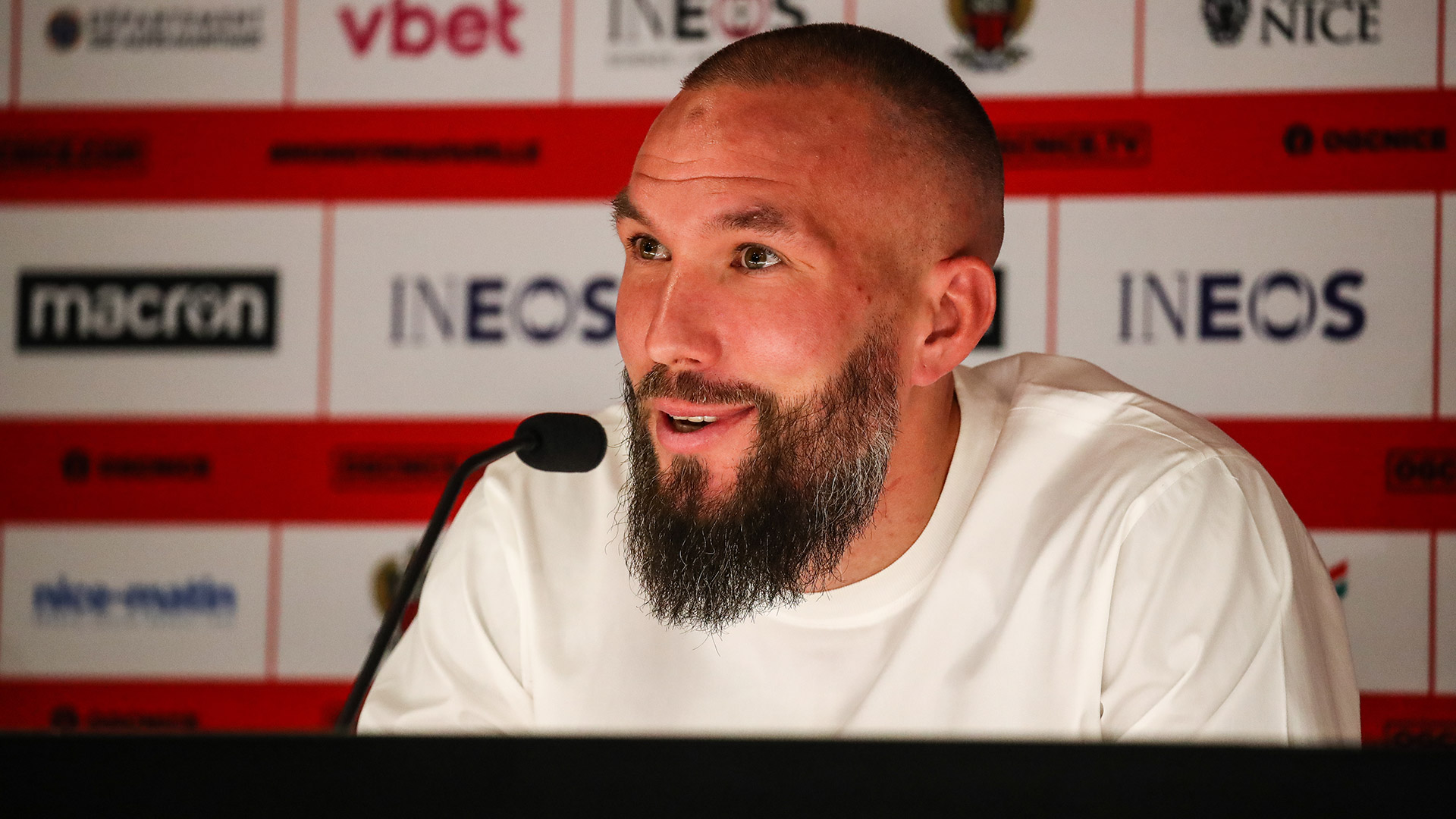 Press conference
Digard: "A great pride"
Thirteen years after his arrival at the Gym as a defensive midfielder, Didier Digard (36) is the new coach of the first team. During his first official appearance in his new role, the man from Gisors expressed his initial feelings: "It's a great pride and if it had to happen once, it would have been here. It's a great honour for me so I really hope there will be moments of connection with the fans."
On the eve of Nice - Montpellier (M18 kick-off Wednesday at 9pm), coach Digard shared some of his ideas for the way he wants to play. "We have a real desire to have possession of the ball, with a lot of running, a lot of effort and above all a lot of fun. The ideas of the game are linked to the staff. We will do everything to make it energetic and ambitious."
The staff were definitely at the heart of "DD's" words, because with Julien Sablé and Fred Gioria, his two assistants, three former Gym captains are about to take over the first team. And what's more... "We are much more than a staff, we are really talking about family," says the coach. "It's quite special to have three players who have been captains of the club as coaching staff. This is also a part of the INEOS project, so it's really fantastic to have people who are based on the identity and image of the club. There have been changes, especially with the arrival of Flo (Ghisolfi, sporting director), and we have not strayed from that. It's really part of the foundations of this project. Being together to carry out this mission is really exciting for us."
A family surrounded by a strong performance unit: "We do everything together, absolutely everything except sleeping together with each one of us having a wife (smile). Everyone has their own area of expertise. There are things that I like very much, I dedicate myself to that. The performance sector deals with performance and we put everything together to reach our goals."
A collective organisation focused on progression and stability, as summarised by the sporting director Florent Ghisolfi. "We are thinking about an organisation with a staff. We have had the arrival of Laurent Bessière on performance. Didier will be surrounded by Julien Sablé and Fred Gioria who have experience and know the club well. It is until further notice but what we are building is not temporary in the sense that this staff must be a club staff for the long term. If a coach arrives, these boys will be club staff at the disposal of the coach."
---