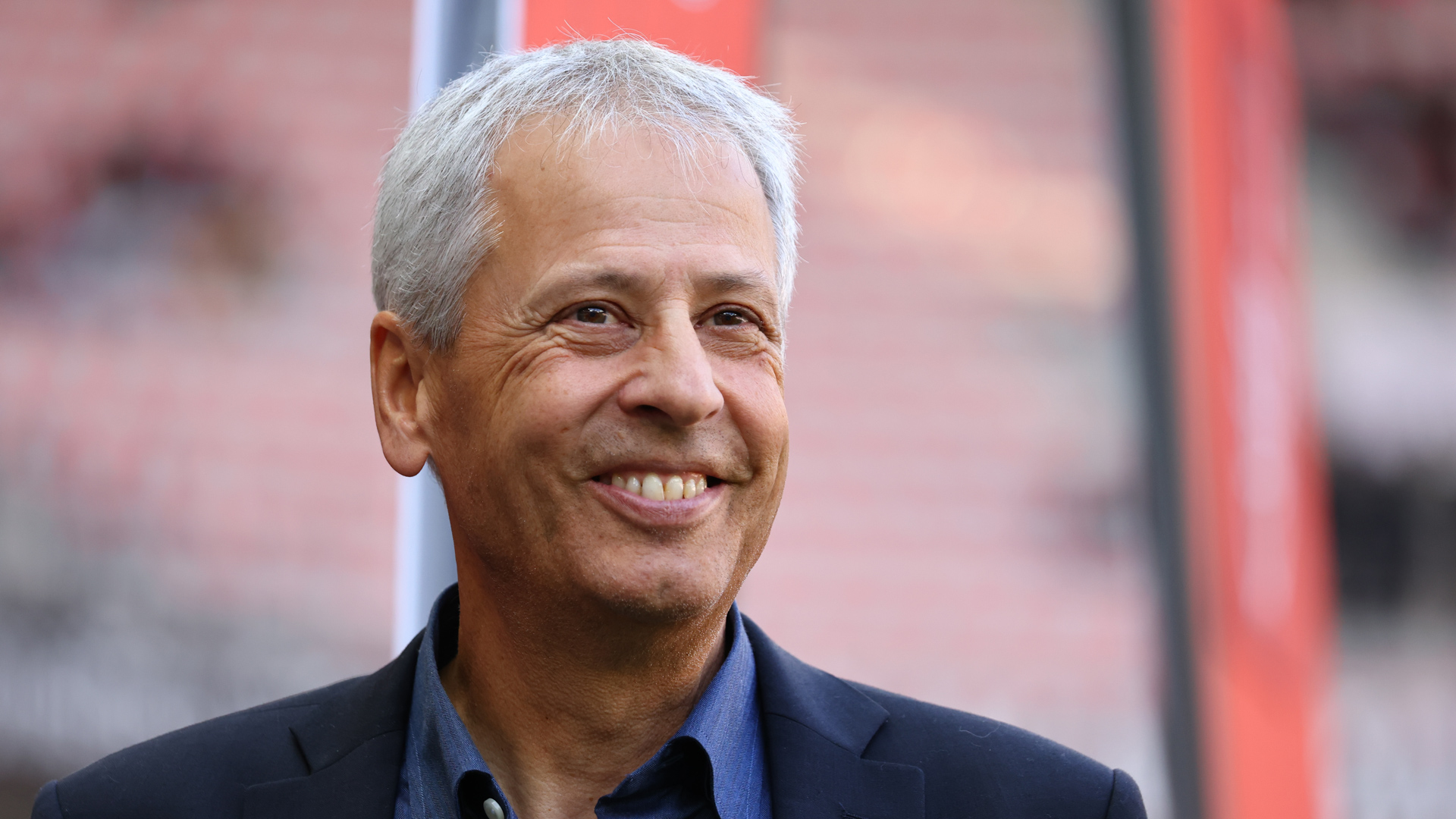 Reaction
Lucien Favre: "When things aren't going well, you need to hang on and move forward"
Le Gym manager Lucien Favre underlined his players' strong team performance in their 1-0 win over Brest, whilst also highlighting the need to manage individuals in getting such a result.
Coach, how do you analyse that game?
It was really tough. We were expecting that, especially me. I knew that it would be very, very difficult to win today, not even because we played late on Thursday but just because I'd seen Brest's last three games. They'd won away to Clermont, drawn at home to Reims and so on… They were really decent performances and ones where they'd had chances. They have a lot of firepower up front and on the wings, so it was tricky. On the counter-attack, once or twice, they went close. They had a few chances, as did we, especially in the second half. We should have made it 2-0, although the goal to make it 1-0 was a bit lucky, as it was a deflected shot. In the end, we won and held on, and we didn't concede any goals. We really wanted to win this game.
Does this run of draws and wins put a positive spin on how things are going at the moment?
Yes. Everyone is much happier and cheerier. Wins make everyone happy, obviously. It was important to win this game after making it through in Europe. That isn't an easy transition to make; you're playing a European game at 9pm [on a Thursday], and then you're playing again on Sunday. I'd like to congratulate the players for winning this game. We need to get back into the swing of things in the league, as we had very little time to prepare.
Physically, what condition were the players in, and why did you make so few changes to your starting 11?
[Aaron] Ramsey and [Jordan] Lotomba came back into it. We knew that we'd have to change three or four more players during the game, starting with Mario [Lemina], who immediately said at half time that he could only play 15-20 more minutes maximum, so 65 minutes. We also knew about [Youcef] Atal. We have to plan ahead regarding players whom we know might have problems, without thinking too much about the others, so that we avoid any injuries. We even switched to a 4-5-1 for five minutes, with [Nicolas] Pepe coming back onto the right wing, as they were putting pressure on us. Then, we went back to a 4-4-2 at the end, when [Andy] Delort came on.
Sofiane Diop coming on gave you more in terms of technique and impact.
Yes. He has a feel for the game, which is important. Billal [Brahimi] had played three games in a row, and he was starting his fourth today. He was also a bit tired. We'd planned for Diop to come on at half time. We have to use him sparingly, as he isn't ready to play yet. We don't want him to get another hamstring injury, as it would be a long one. We need to bring him back in gradually.
This afternoon, we saw another great performance from Kasper Schmeichel...
What I've noticed with him is that he's had more of a smile on his face in the last few days. When you're feeling better physically and mentally, you're better at your job. He played well today.
There's a strong chance that you'll spend the upcoming break in the top half of the table, and you've got the club through to the last 16 in Europe, so you could say that, overall, things are positive. That didn't look certain a few weeks ago.
You need to hang in there. Sometimes, that's tough. There are difficult spells in a season. When things aren't going well, you need to hang on, work hard and move forward. We've had some disappointing games, but we need to find the positives in everything, even when there aren't many. There have been positives from quite a few games, and that's how you move forward. If you only hold onto the negatives, it's no good.
---