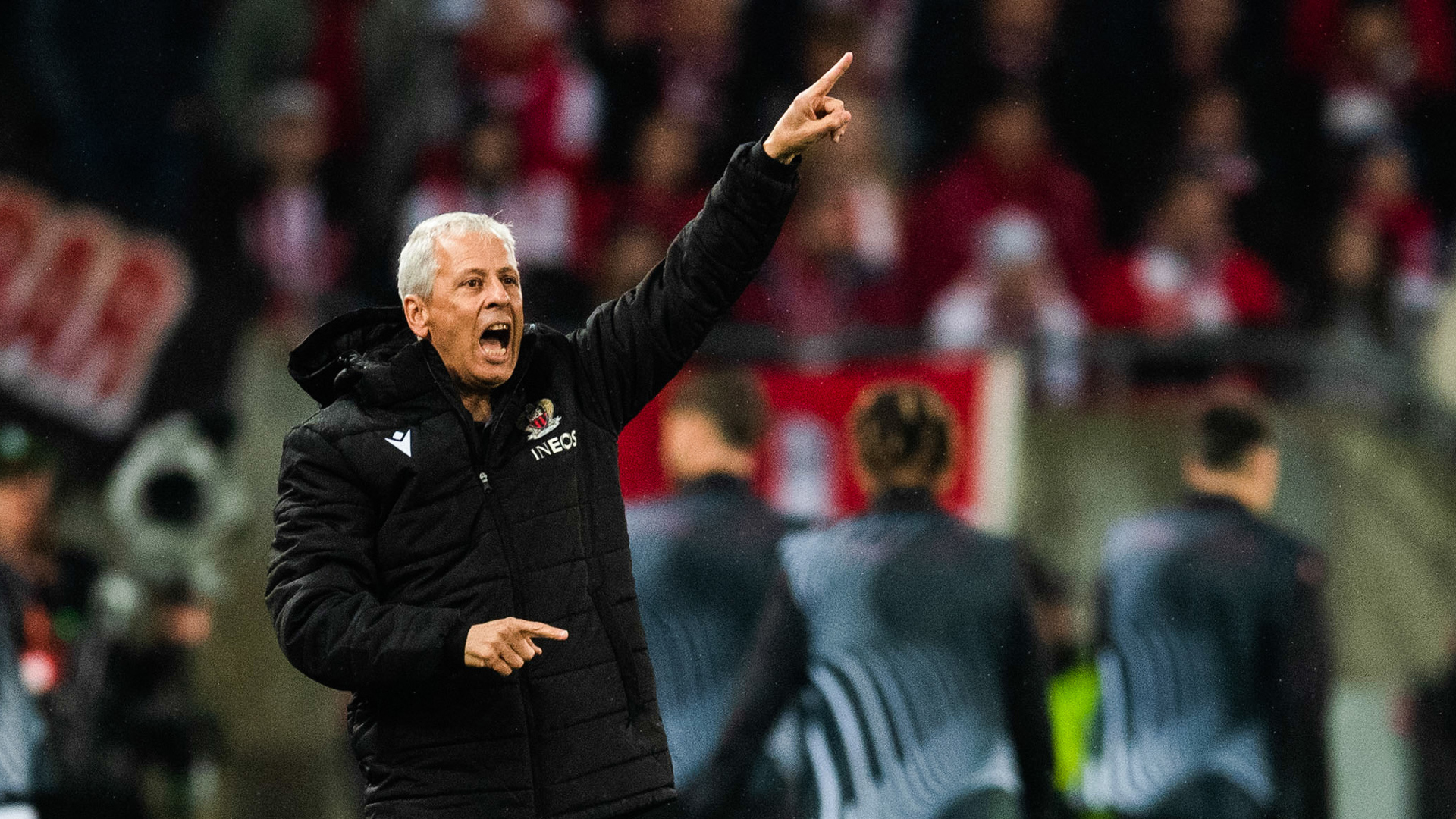 Reaction
Favre: 'We deserve to finish top'
Lucien Favre has expressed his joy and finishing top of Group D in the Europa Conference League, after the 2-2 draw away to Köln on Thursday.
Coach, you are enjoying the moment, but was it hard watching from the bench?
Yes, it was really tough for me, just like it was for all the Nice fans watching. But that's to be expected. You are leading 2-0 at half-time and then you concede two goals in 15 minutes and there's everything to play for again. But we held on for the two-all draw with a Köln side that finished very strongly, pushed on by their home fans. The second half was very, very difficult. But when the final whistle blew, we were even happier because we heard that Partizan drew with Slovácko and that we finished in first place. All good.

How does this first place finish change you first part of the season? Is this a first goal achieved ?
I don't know if this was an objective. We wanted to qualify, as I said at the start of the season. We did it. Over the entire group phase, every match was tough, whether it was against Slovácko, Partizan or Köln. But i think we deserved to finish top in the end. Look at our match against Slovácko, where we should be leading 3-0 at half-time and we end up losing. But that's football, that's sport… anything can happen. Overall, we bounced back well because we beat Partizan 2-1 at home. And tonight we earned a draw away to Köln.

This result is also excellent news for France's UEFA index…
Four team qualified tonight, with Nantes, Rennes, Nice and Monaco. It's very good.
---