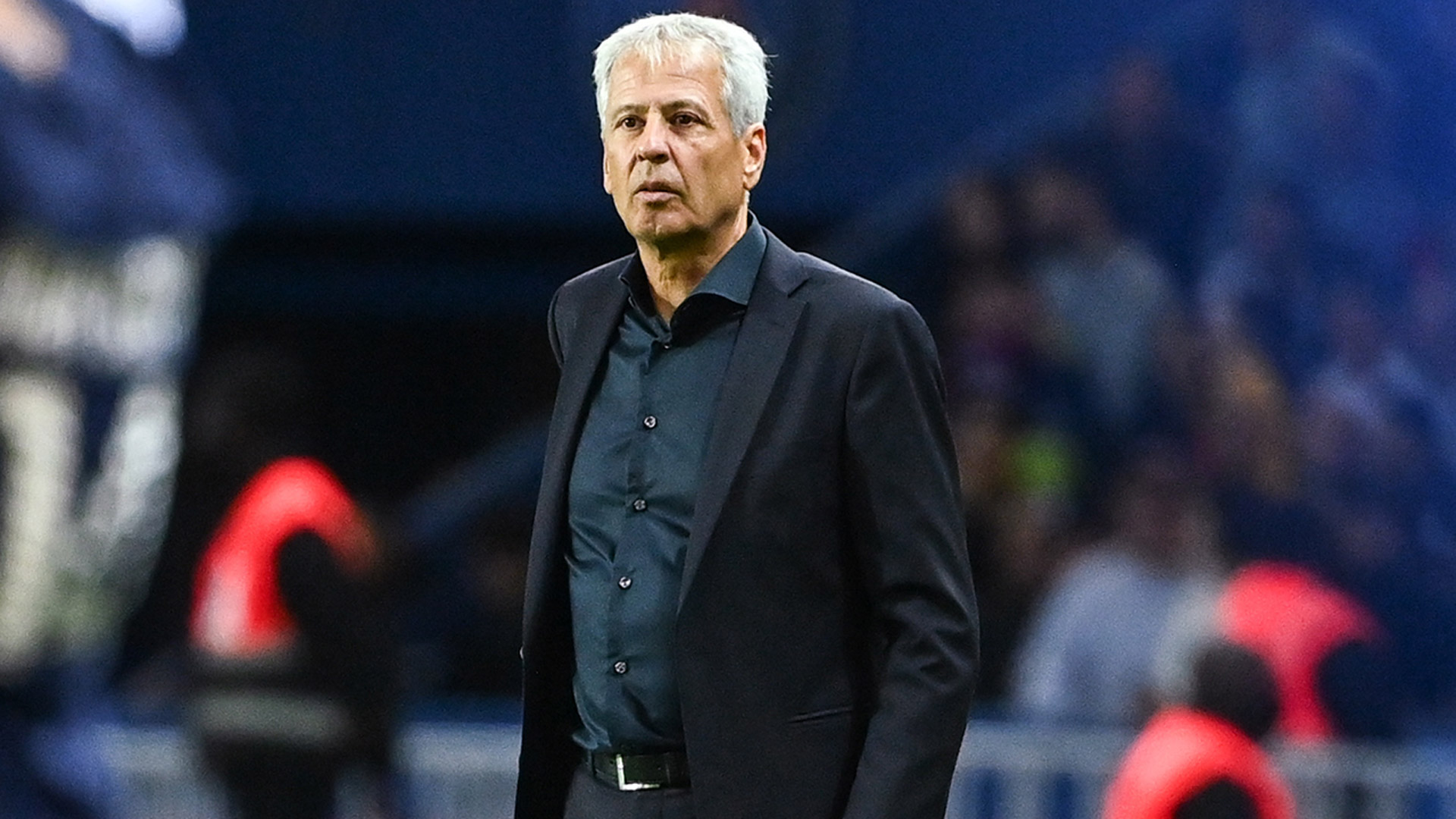 Reaction
Favre: "It's cruel"
Discover Lucien Favre's reaction during his post-match press conference after Le Gym's defeat in Paris (2-1).
We imagine that it must be frustrating: you put in the best performance of your season and you leave with a defeat?
It's disappointing because we played a good match. We could have got the draw and then we concede that goal with 7 minutes to go. It's cruel, especially as we didn't leave Paris that many chances to score.
What was the plan to frustrate this PSG team?
Quite simply, it was to play. Come here to play football, to take risks. You have to manage them, and can't allow them to play too easily. That's what we tried to do for 90 minutes. Sometimes they were dangerous, but in the end, I don't think they had that many chances.
Did you see a team today that is starting to look like one of your teams?
I think it was pretty good. We have already played in this system. The problem is that some players can play in this system but less so in another.
Have you watched Mbappé's goal back? Do you think that Schmeichel needs to play the ball longer or should Bard do better?
Bard's only option was to jump and to try to put it into touch. So yes, we should have played it differently. We wanted to play tidy football, it cost us dearly.
Were the conversations in the dressing room positive?
You have to allow the players time to breathe. It's tough, you head back into the dressing room with a defeat. But then there will be an analysis: it was a relatively good performance from us. However, I am cautious of analysing matches after international breaks. It's very different. Some teams have lots of international players, that's the case for Paris. There are lots of positives from this match, but there you go. It's a shame, we should have drawn 1-1, and that's it, end of story.
---