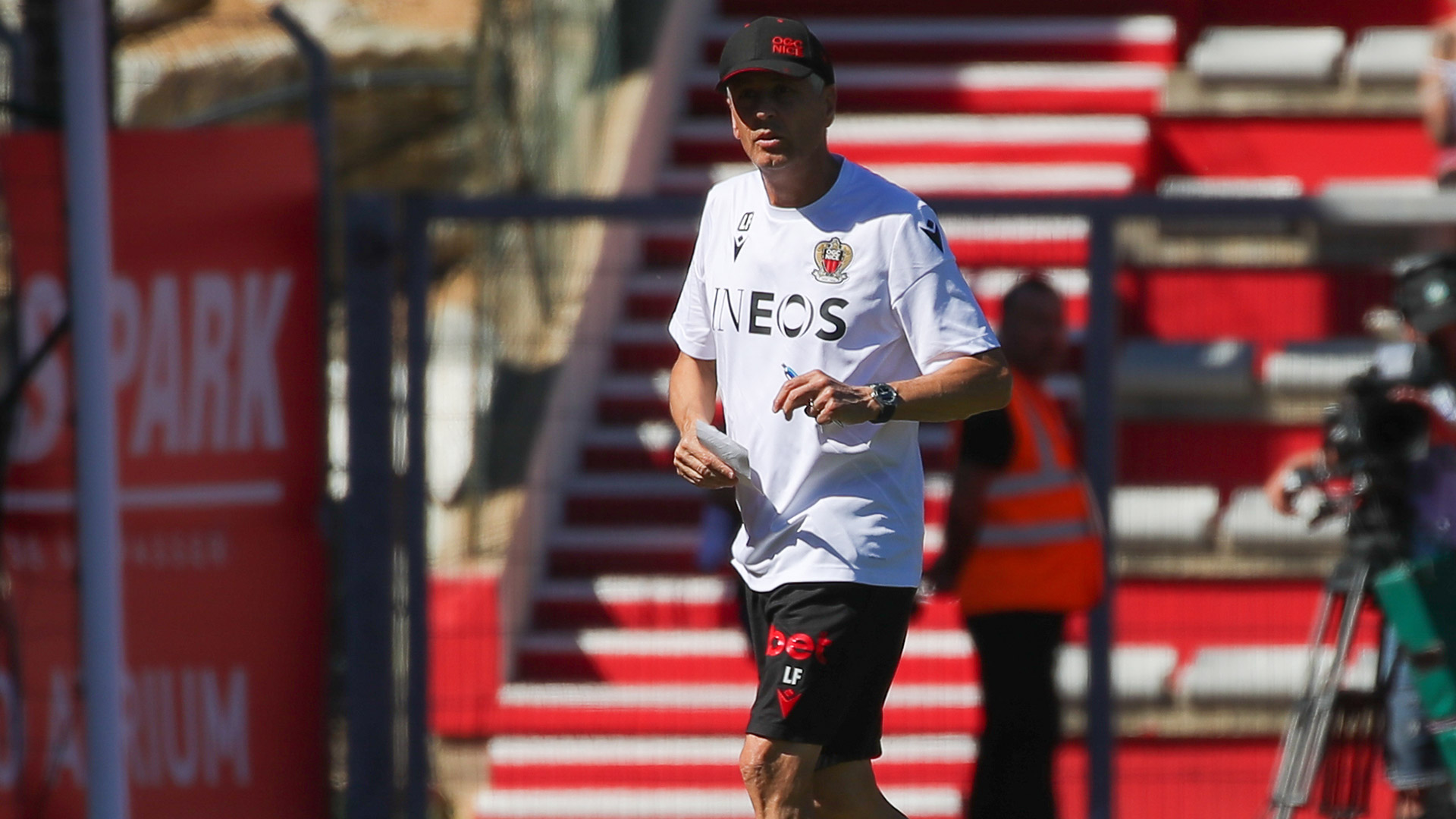 Reaction
Favre: "The important thing was to win"
Lucien Favre answered questions from the media after the Gym's win at AC Ajaccio (0-1) on Sunday, on Prime Video and in the press conference.
You must be thinking about the victory this afternoon...
Of course. We were all happy, we won a match, away from home again. Now we have to win at home too. It's hard here. I've seen a few games from them, it's very difficult to win. I saw several teams that really struggled, where Ajaccio could also have won. The important thing was to win today. I'm very happy. Of course there is still work to be done. For example Barkley, we welcomed him three days ago, so you can imagine the hours of work there is to make him perform. And he's not the only one.
What did you think of Ross Barkley's debut?
He did well. Intelligent play, left-footed shot off the post. He played as a false nine. He can play several positions, which is good for us. I'm very, very pleased. He played half an hour, which is not much, but he didn't play much last season. He trained with Chelsea, he is partially ready, but not 100% ready. Not even close. He needs weeks of training to be able to play 90 minutes. But we saw that he is a good player.
What do you think of the match?
It was very tough in the first half. The first 30 minutes were very hard, the last 15 were not bad, with a few chances. In the second half, we had more chances. Overall, it was better. The victory was important, we told ourselves that before the match. We had to win here and we did.
We heard you shouting, especially to reposition Nicolas Pepe...
That's normal, it's to reposition people. It was very important to reposition them defensively, because if we don't all defend at the same time, it becomes difficult. I don't blame him for anything. Nicolas Pepe and Sofiane Diop have a very important role on the flanks. On the flanks, in a 4-4-2, you have to run and come back. It's important to remind them.
This victory has given you a boost at this early stage of the season?
The start of the season has clearly been difficult. We are going slowly, but we are making progress. I've said it again, and I'll say it many times: the aim is to build a team which, in two years' time, can play in the Champions League, which must beat Paris Saint-Germain, AS Monaco, etc. We'll get there.
Why did you take Andy Delort off?
I was waiting and waiting and then he scored. He''s played all the games, so after a while, he gets a bit tired. Laborde did it at Rennes too, but I don't as much.
What did you change at the break?
We couldn't find each other, so we changed some things in terms of positioning. We put players who could play more inside and vary, not be two up front at the same time, with one dropping back, etc. It can happen that you have a first half where you have a lot of problems. On the whole, it was deserved. Even though they were a nuisance at the beginning, they didn't have any real chances to score, unlike us.
---