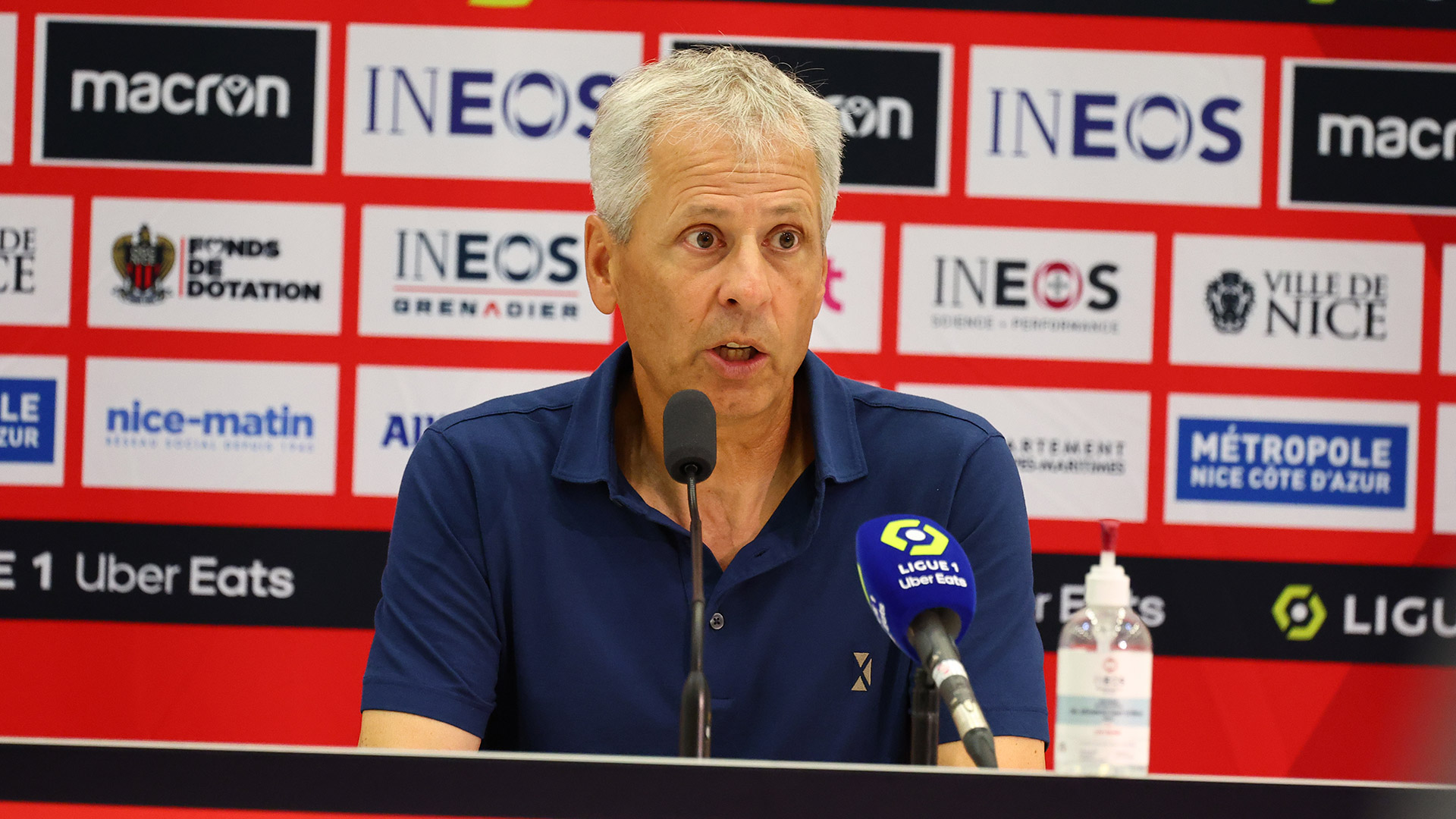 Reaction
Favre: "A massive disappointment"
Here's what Lucien Favre had to say after the Gym's defeat against Marseille on Sunday (Matchday 4, 0-3).
How do you look back at this defeat?
It's a massive disappointment. We were poor in the first half, I must say. We weren't good at all, especially in recovering the ball and pressing. We defended badly in the first half, when you're not winning the ball back welll, you can't be good. There were too few duels, not enough courage to go and play a bit higher. And then we made mistakes on the goals.
A lack of fight?
There was some improvement (in the second half), because Marseille let off a bit, we are well aware of that. But it's true that there wasn't much, we didn't create any chances.
Is the transfer window disrupting the team?
I've heard about that before. We're tired, that's obvious. We changed 4-5 players. But these are excuses, the transfer window too. Of course, there are players who are perhaps likely to leave, others will come. It can be disturbing but these are excuses. There's no point in talking about it. It's what we did on the pitch that I don't like. We didn't have the energy to get the ball back, to defend. That's what was disappointing for me, everyone saw that. We lost the ball cheaply, then we had to come back to get it and we didn't work hard enough.
Was Nicolas Pepe the best Nice player today?
He's going to get back into the swing of things. He hasn't played for a long time in England, he did his pre-season with Arsenal but didn't play a match, so he lacks a bit of rhythm and intensity tracking back, in the pressing and recovering the ball, because that's what everyone has to do, there are no exceptions. If one or two players don't do the job, the whole team has a problem. Everyone has to do it at the same time, defend together to get the ball back and then play.
Do you put this lack of energy down to fatigue or is the problem more serious?
No, because we've already talked about that. Of course it's there, especially since we went into extra time against Tel Aviv. There are players who covered 17 kilometres. Some players told us that they were not able to play today, I understand that. But we can't put it down to fatigue. We have to be ready, we are professionals. Winning the ball back is important in any sport.
---