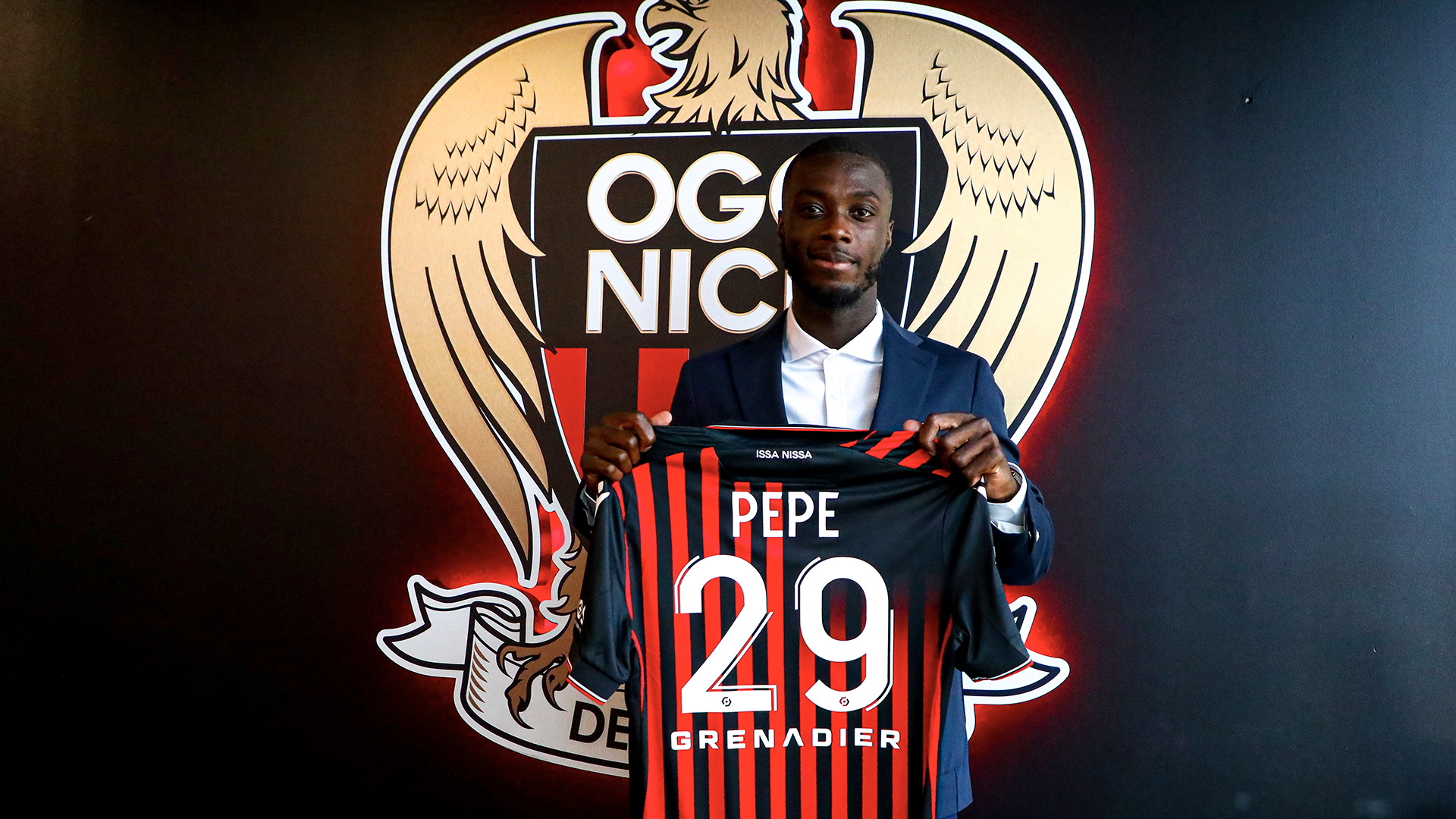 Presentation
Nicolas Pepe: "Getting back to enjoying football"
Nicolas Pepe was presented to the press this Friday afternoon. The new OGC Nice number 29 spoke about his challenge in the red and black.
Why did you choose OGC Nice?
Because of the sporting project which is very ambitious with young players. I don't see it as a step backwards. It's also to get back to enjoying myself, with the trust of the coach and the president. Lucien Favre has a reputation for playing beautiful football, which suits me, so that was a factor in my choice.
How do you feel? Are you ready to start against Marseille?
It depends on the coach. I worked with Arsenal during the pre-season, including some games, and I didn't suffer any injuries. I haven't played in the league, but yes, I'm ready to play against Marseille. Today, I'm hungry to play, to score goals, to provide assists, to do everything.
You made an effort financially to sign for Nice. Why did you do that?
To get back to enjoying football. I only want to think about football. The financial aspect was a secondary concern.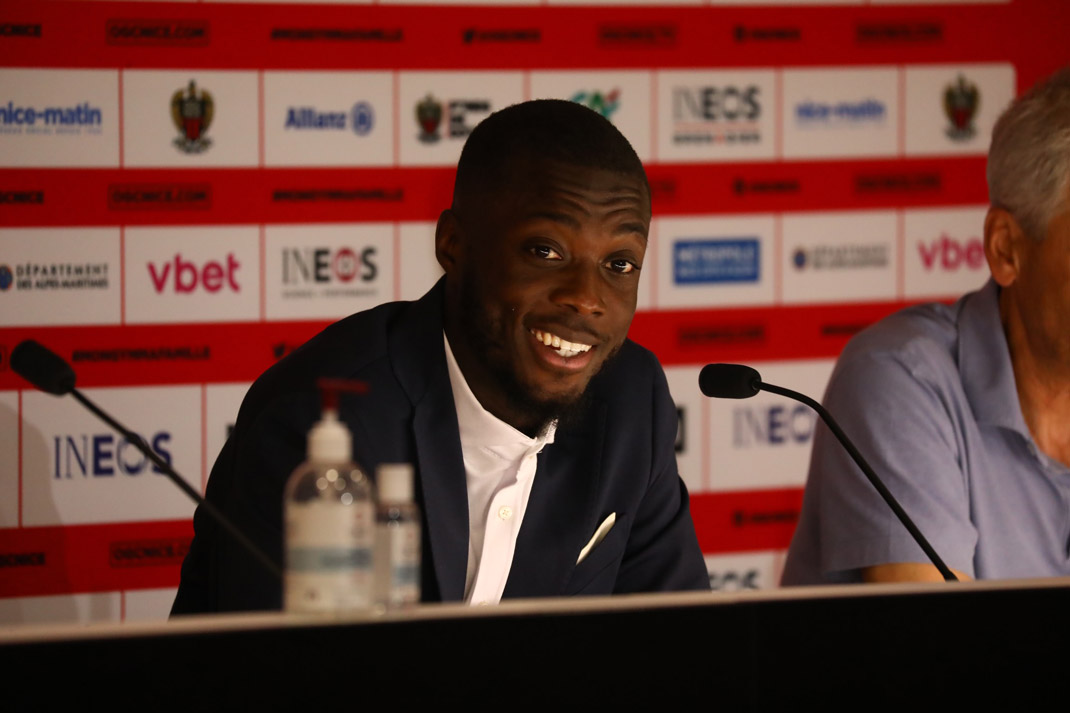 This Thursday, you were presented to the fans before the second leg of the Europa Conference League play-off. How did you feel? What does this qualification represent?
I received a very warm welcome from the fans. I was really surprised. It's the first time I've done this kind of presentation. I would like to thank the fans, who are fantastic. I hope they will continue to give us a smile. We'll give it back on the pitch. It was a tough game, but we managed to win it to qualify for this competition. Signing before qualifying? I didn't make up my mind about that, but it's a plus.
What do you remember about your time at Arsenal?
There were ups and downs. In the first season I managed to win two titles, the FA Cup and the Community Shield, which is no mean feat. The following season, we unfortunately failed in the Europa League semi-final against Villareal. It was more complicated after that, but I only remember the good things. I was playing in the biggest league in the world. You change, you learn a lot, playing against the best teams in the world, you gain experience. My time there hardened me mentally. As a player and as a person, I have evolved. I played less, but there are some things that made me learn about life, because I had children there.
WHAT HAS BEEN SAID
In the run-up to the press conference, OGC Nice president Jean-Pierre Rivère praised the efforts made by everyone involved to bring in the former Gunners player. "I want to thank Iain Moody who did a great job and Nicolas' agent, Luis Ferrer. The collaboration between everyone was perfect and allowed us to bring Nicolas here. Finally, a last point which is very important to me, is that Nicolas made a big effort on his salary to come to OGC Nice. He could have gone elsewhere without that. We are very happy to have him with us. It proves his desire to come to Nice. I hope he will have a great season. I wish him the best and a lot of happiness with us. To achieve this, the Ivorian international will show qualities that will appeal to his new coach, Lucien Favre: "He has the advantage of being able to play on both sides. He even played games at Arsenal as a striker. He is very versatile. He's a wonderful fit for a team."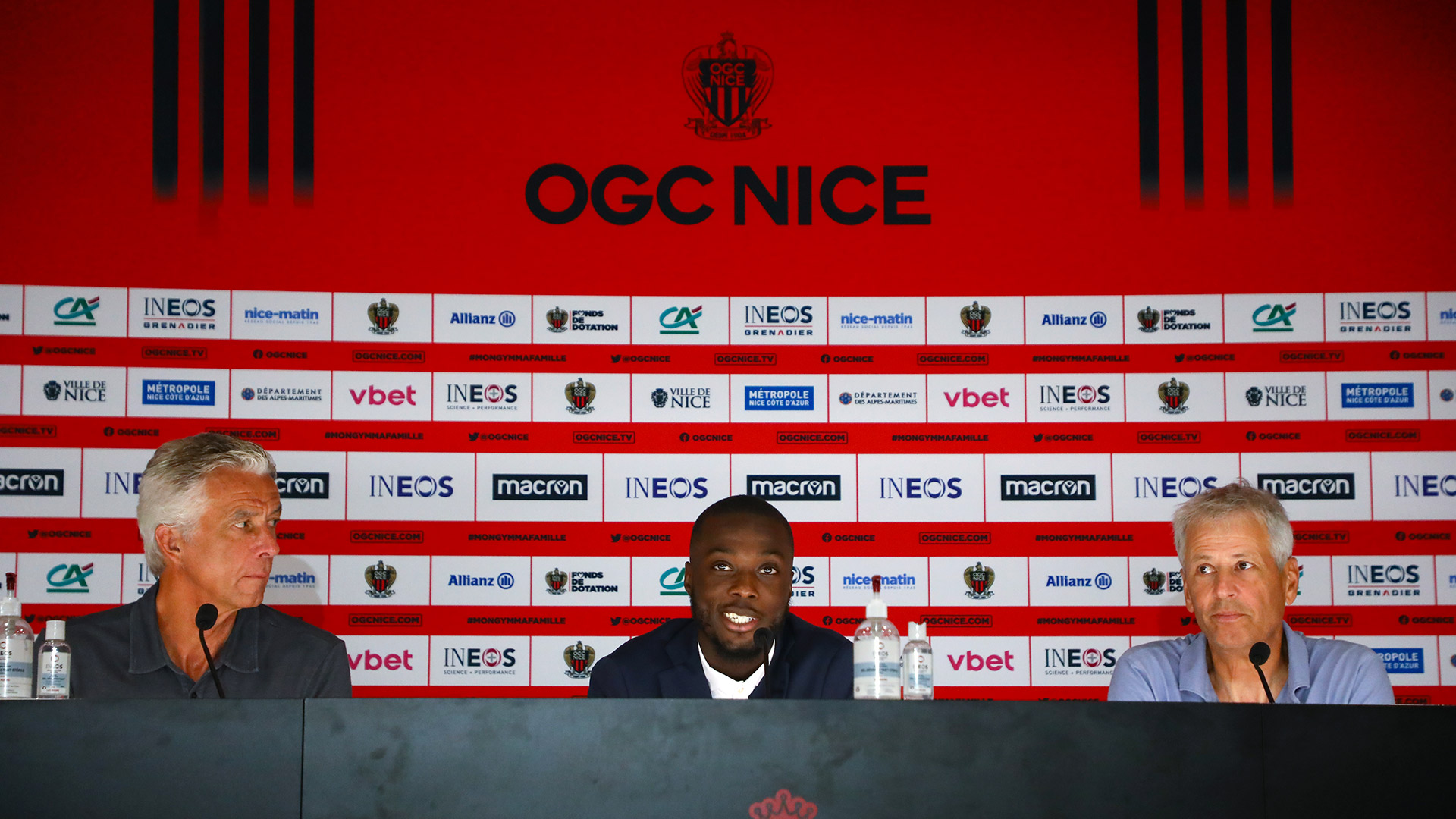 ---