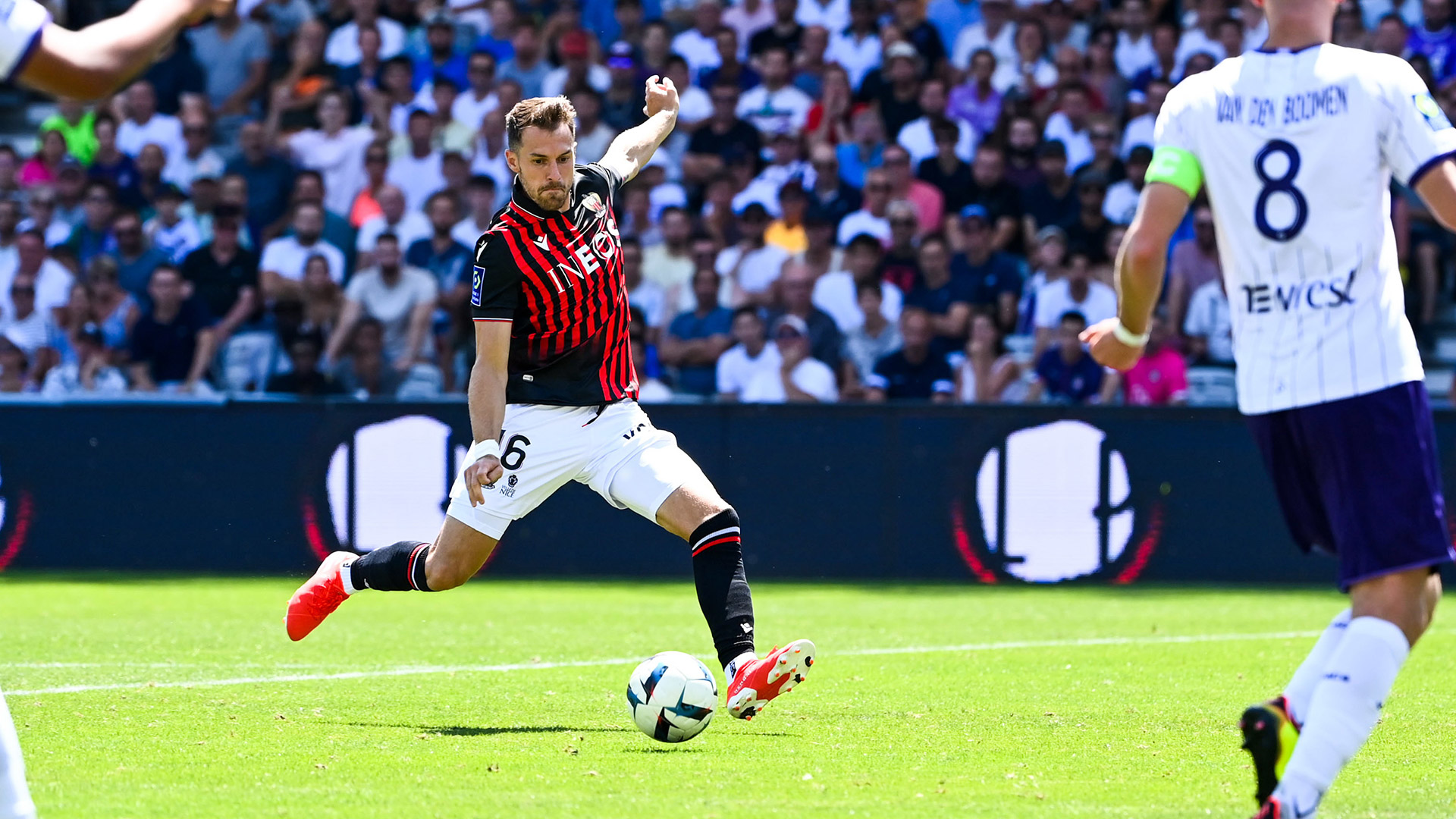 Reaction
Ramsey: "Very happy for the team"
Interviewed by Prime Video after Nice's draw at Toulouse (1-1), Aaron Ramsey, Le Gym's new recruit and goalscorer shared his delight: "I wanted to come on and make an impact on the game. I am very pleased, very happy for the team. We finished better, we had lots of chances to finish the match even better, but it was still good."
Asked again about how it feels to be playing in the French league, the Welshman stated: "I know that it is very hot (laughs). I am happy to be able to play in this league. It's technical, very athletic and it moves quickly. I am very happy to be here and I hope that I can bring a lot to this team."
---