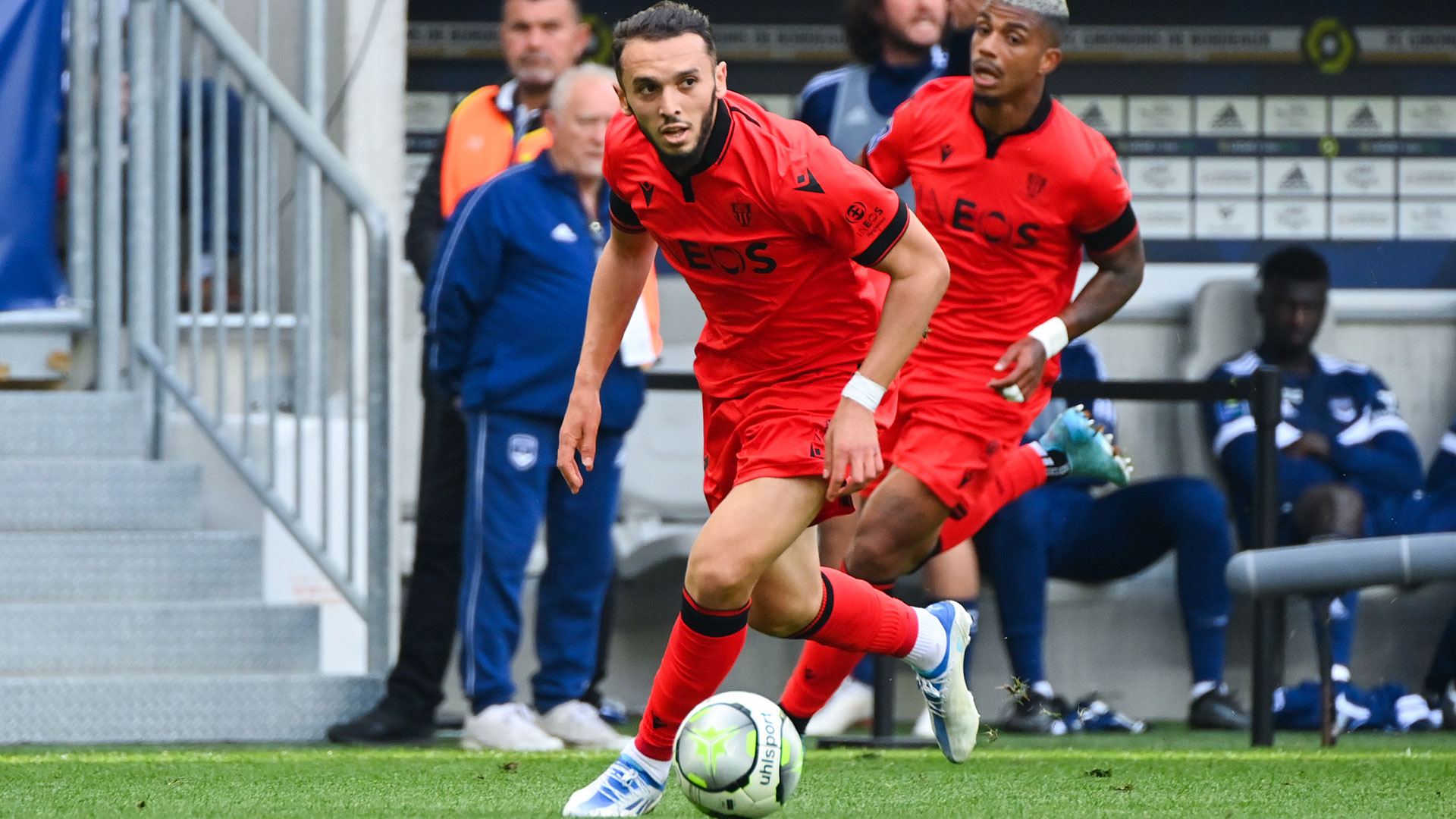 Stats
The run-in in focus
Fifth in Ligue 1, OGC Nice have reached the 60-point barrier with three games still to play. Where are they in the race for Europe? And how do they compare to previous seasons? We've got the answers.
By beating Bordeaux thanks to Andy Delort's goal on Sunday, OGC Nice remain in the hunt for European qualification. The three points also took the Rouge-et-Noir to the 60-point mark in Ligue 1: the 2021/22 squad are only the third to have this many points and still be only fifth in the table at this stage of a top-flight season along with Bordeaux 2009/10 (finished 6th) and Christophe Galtier's Saint-Etienne side of 2014/15 (5th).
Since returning to the top flight, they're only the third Gym vintage to reach the mark with three games still to go, and on each of the two previous occasions, the club qualified for Europe. In 2012/13, Dario Cvitanich and Co. eventually finished on 64 points in fourth. In 2016/17, Mario Balotelli and his teammates were on 77 points with three games remaining, finishing on 78.
OGC Nice will finish in the top 10 for the seventh successive season, but there are three games — two at home to Saint-Etienne and Lille before a trip to Reims — to climb as high as possible.
THE EUROPEAN CONTENDERS' RUN-INS
Olympique de Marseille (2nd, 65 points)
MD36: Lorient (a)
MD 37: Rennes (a)
MD 38: Strasbourg (h)
Stade Rennais (3rd, 62 points)
MD36: Nantes (a)
MD37: Marseille (h)
MD38: Lille (a)
AS Monaco (4th, 62 points)
MD36: Lille (a)
MD37: Brest (h)
MD38: Lens (a)
OGC Nice (5th, 60 points)
MD36: Saint-Etienne (h)
MD37: Lille (h)
MD38: Reims (a)
RC Strasbourg (6th, 57 points)
MD36: Brest (a)
MD37: Clermont (h)
MD38: Marseille (a)
Olympique Lyonnais (7th, 55 points)
MD36: Metz (a)
MD37: Nantes (h)
MD38: Clermont (a)
RC Lens (8th, 55 points)
MD36: Reims (a)
MD37: Troyes (a)
MD38: Monaco (h)
THE TABLE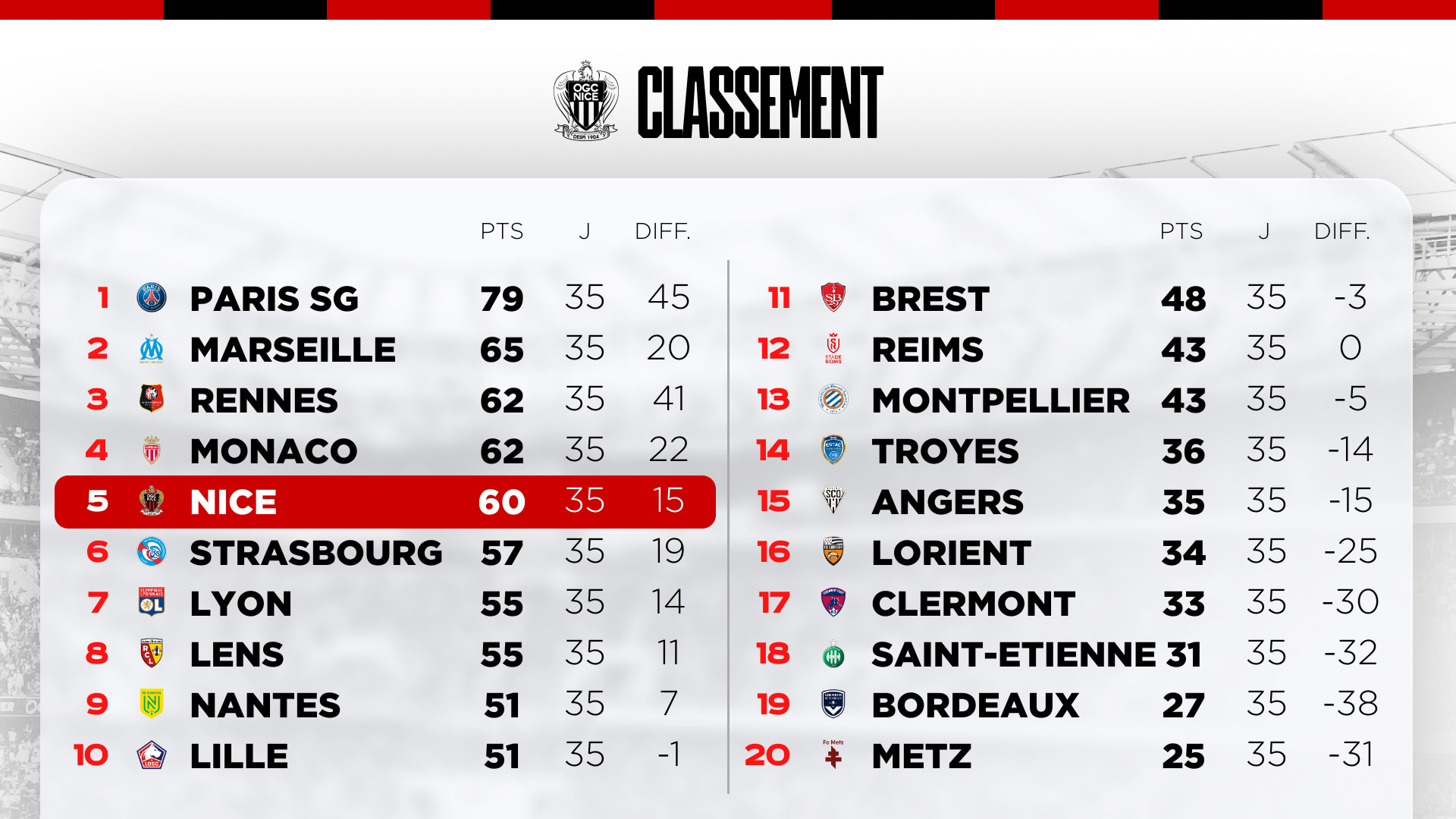 ---
T.M.
IconSport