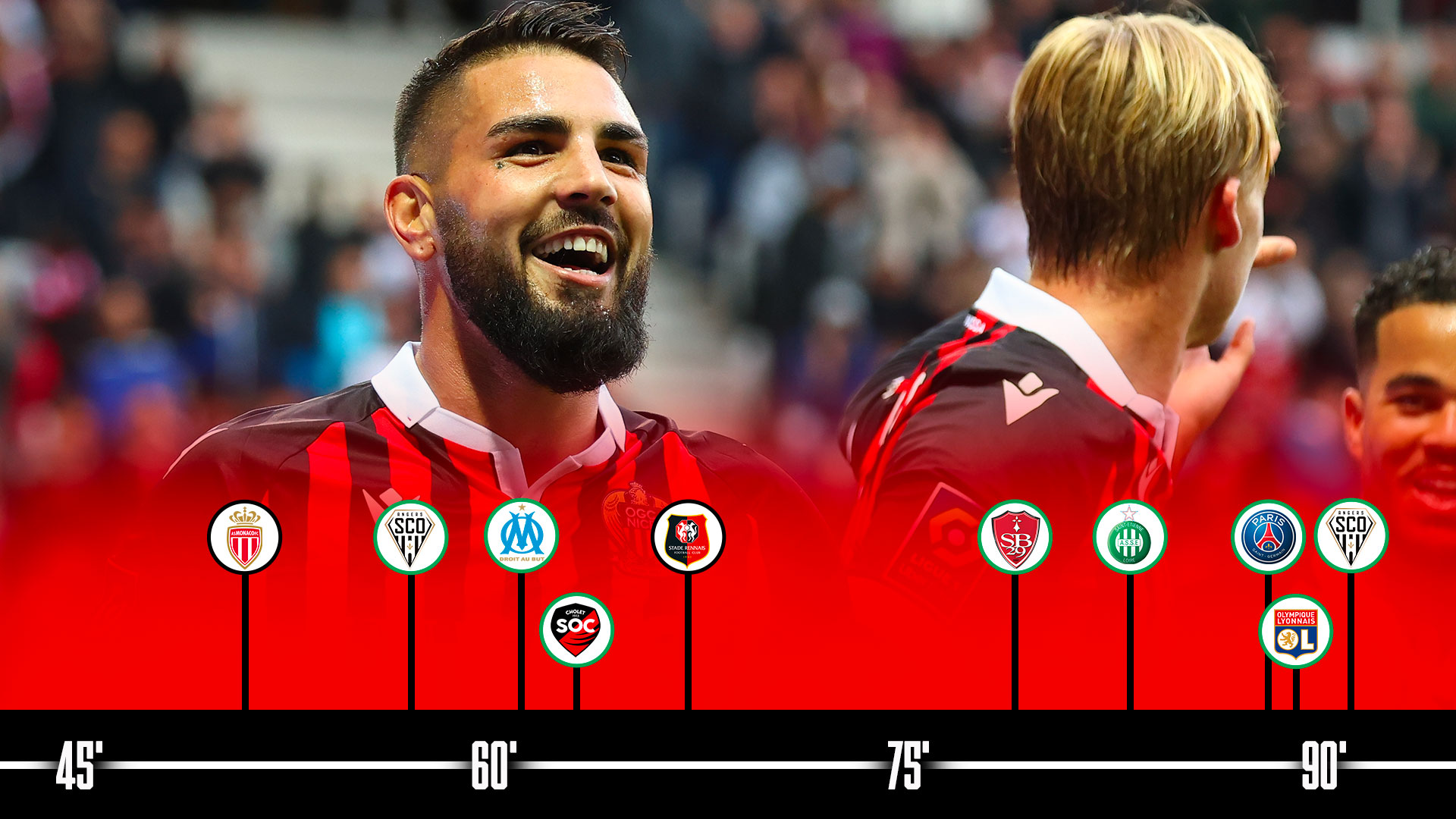 Analysis
Delort, the second-half king!
One again, his name rang around the Allianz Riviera and it was again fully justified: Andy Delort took his season's tally with OGC Nice into double figures, goals which have a common thread running through them.
WHEN ANDY SCORES, LE GYM WINS (ALMOST) EVERY TIME
7 wins, 2 draws. That's the team's record when their number 7 scores. He opened his account with a goal in the derby draw with Monaco and then moved onto 10 with the opener in the draw with Rennes. His other eight strikes have spelled victory. While he added to the scoreline against Saint-Etienne (0-3), Brest (0-3) and Marseille (4-1 Coupe de France quarter-final), the former Montpellier forward scored the game-changing goal against Cholet in the Coupe de France, and in the match against Paris Saint-Germain (1-0). It also goes for his penalty against Lyon (3-2) and his double against Angers (1-2).
DELORT, SECOND-HALF KING
'Delort-time' is after the half-time interval. Each time he has struck, it's been after the break: five goals between 51' and 67', and as many again after the 79th-minute.

ONE TOUCH IS ENOUGH!
Delort loves a one-touch finish! Seven of his 10 goals have been struck by applying the decisive touch to a cross, three with the head (Monaco, Cholet, Rennes), three with the right foot (Paris, Saint-Etienne et Angers)…and one with the left calf (Marseille)! Twice, the Algeria international has taken a touch before finishing: for his first goal against Angers and also against Brest. No need for two touches with his penalty against Lyon…
NAMED CRÉDIT AGRICOLE AIGLON
The goalscorer topped the poll after the Rennes game with 36% of votes ahead of Youcef Atal (21%) and Walter Benitez (10%).
---
F.H.