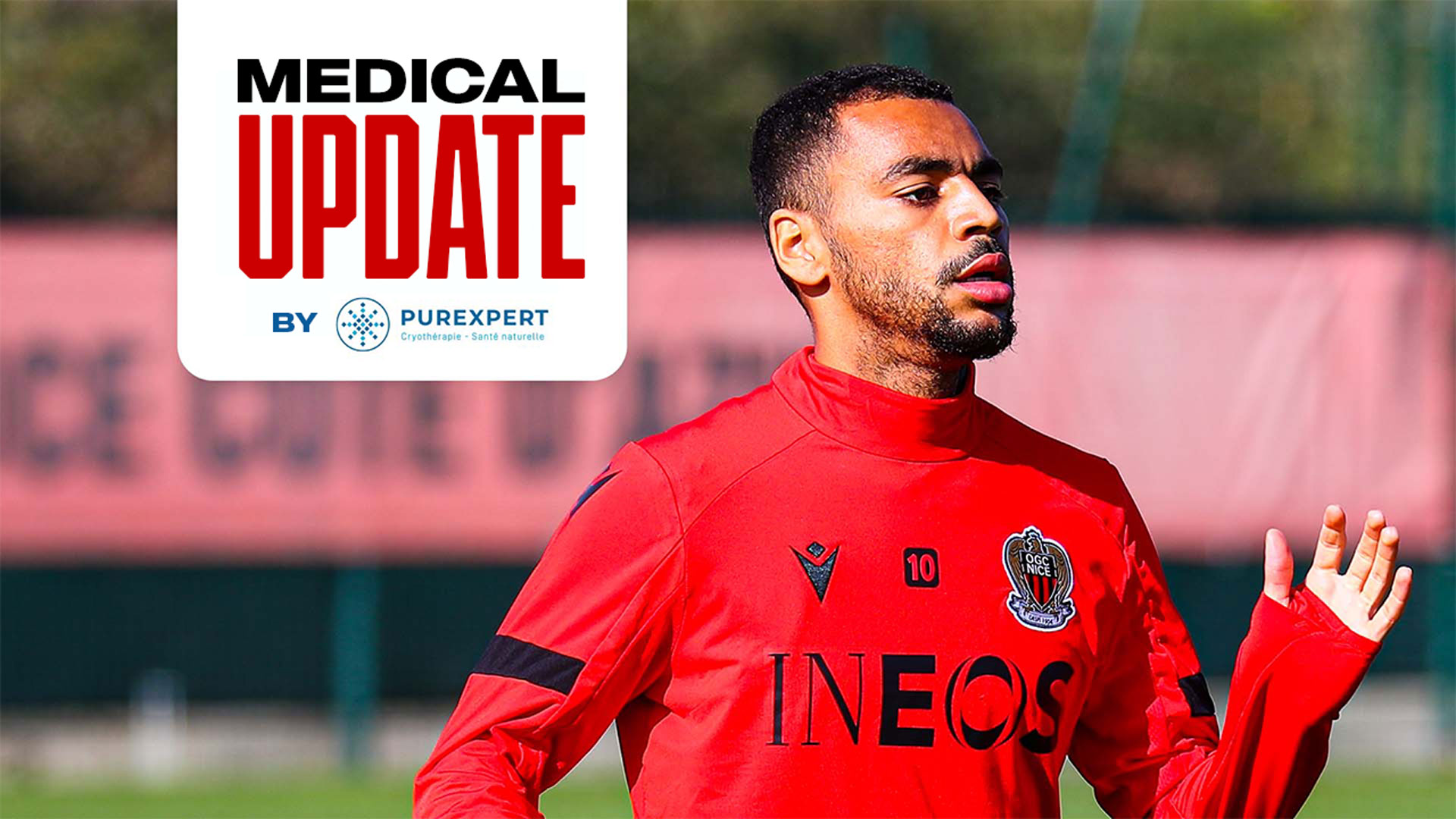 Squad
Season over for Claude-Maurice
Christophe Galtier has announced that Alexis Claude-Maurice's season is 'over' in the medical update before the game against Rennes (this Saturday at 17:00m). The OGC Nice coach also had news concerning Morgan Schneiderlin and Melvin Bard.
"Alexis Claude-Maurice had an operation this morning, so he will be unavailable until the end of the season," said Christophe Galtier. "He had pain with the screws and plates that were consolidating his fracture. It became unbearable for him. He was operated on this morning, everything went well but he is unavailable until the end of the season."
Against the Bretons, Le Gym will also have to do without the services of Morgan Schneiderlin.
"Morgan has a small injury to the calf, which occurred in the last minute of the game in Marseille [1-0]," explained his coach. "He is unavailable for Saturday's game, and we do not know yet if he will be able to be there in Lens [Ligue 1 Round 31, Sunday April 10]. We estimate that he will be absent for three to four weeks. We will see as we go along. He seems to be recovering well. He had this kind of injury last season, and it lasted a long time. But it's not in the same place at all. According to my medical staff, it's a small injury, but the calf is always a problem."
On the other hand, OGC Nice will be able to count on Melvin Bard, who was forced to give up his place at the break at the Vélodrome: "Melvin took a knock to the hip following a blow to the knee, and he could not continue at half-time in Marseille. The break did him good, he trained all week."
TREATMENT
Alexis Claude-Maurice: ankle surgery
Morgan Schneiderlin: calf injury
---