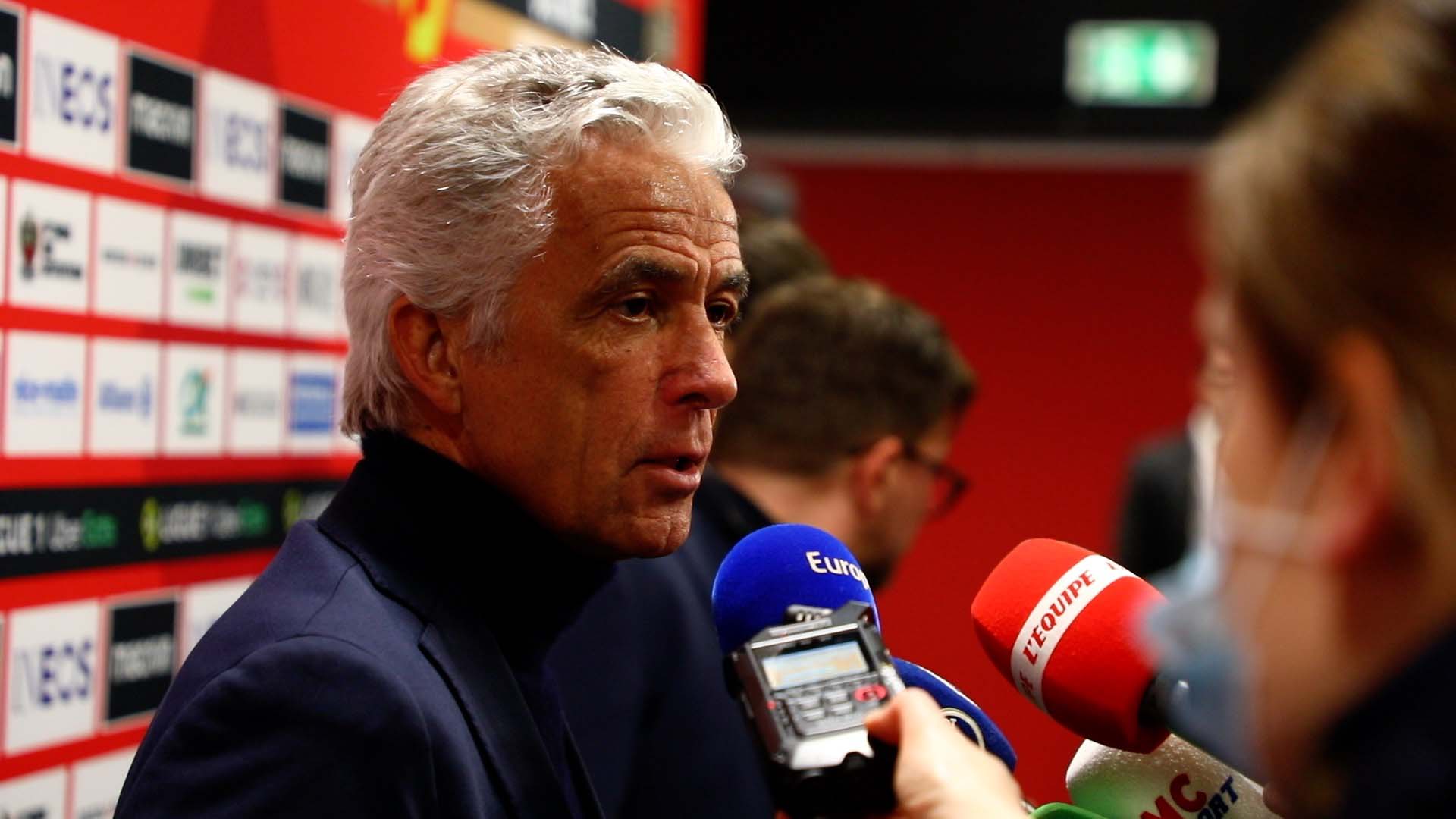 Reaction
Jean-Pierre Rivère: "The fans rose to the occasion, as did their team"
Following Nice's 1-0 win over PSG, club president Jean-Pierre Rivère spoke to the media.
President, is this your finest week since you took over at OGC Nice?
I wouldn't say that. There are still a lot of matches to be played, but I think that tonight, even though it's hard to always be objective whilst watching from the stands, we put in a complete performance.
Tonight, there was also that atmosphere, and the fans rose to the occasion.
The fans rose to the occasion, as did their team. That needs to continue. There are still a lot of matches left, and we'll try to keep that mindset.
Did you feel as though PSG were too focused on the Champions League this evening?
If you want. For us, it was a very important game; for them, not so much. Their important game is next Wednesday [in the Champions League], but these matches prepare you for European football, and it's always good to win. We still hope that they beat Real.
In terms of the club's construction, tonight also showed that OGC Nice are good enough to fight for the European places…
We'll certainly do our best in that respect. We're in two competitions [Ligue 1 and the Coupe de France]. We might not get anything in the end, but we'll try to make sure that it's all there: the Coupe de France and the highest league position possible. That would be perfect, and it would be a very good season. Our aim is clear: if we can perform as well as possible in both competitions, we won't stand in our own way. There are a lot of matches left. Tonight was a great game and a benchmark, but we're not going to get carried away. There's still a lot of work to be done.
You've played Paris three times this season and haven't lost once, even managing to win tonight. That must mean something…
For me, it means one thing, which is that the club is progressing step by step and bit by bit. We've got a project over several years that is being built. We used to be scared of losing when we played Paris, but now, we know that we can try to win. Tonight, I think that we deserved the win, even though I'm perhaps not very objective.
---