Welcome to the OGC Nice press area. Here you will find the answers to your main questions, links to our press releases and our press kit, as well as a form to send us your requests..
Press Accreditations (Written / Web / TV / Radio / Photographer (LIGUE 1 UBER EATS)
The occupation and management of the press box is the responsibility of the UJSF, through its designated local trustee. Thus, only the UJSF is able to deliver (or not) an accreditation for the Ligue 1 Uber Eats matches.
To apply for accreditation, journalists should visit: www.ujsf.fr
In the event of a positive response from the UJSF:
You will be able to collect your accreditation at the "MEDIAS - Gate K" entrance, from 2 hours before kick-off upon presentation of your press card / ID.

Press releases
Press releases, training schedules open to the media and press invitations (conferences, events,...) are sent to journalists by email and within a WhatsApp loop. To receive these messages, please register via the form at the bottom of the page.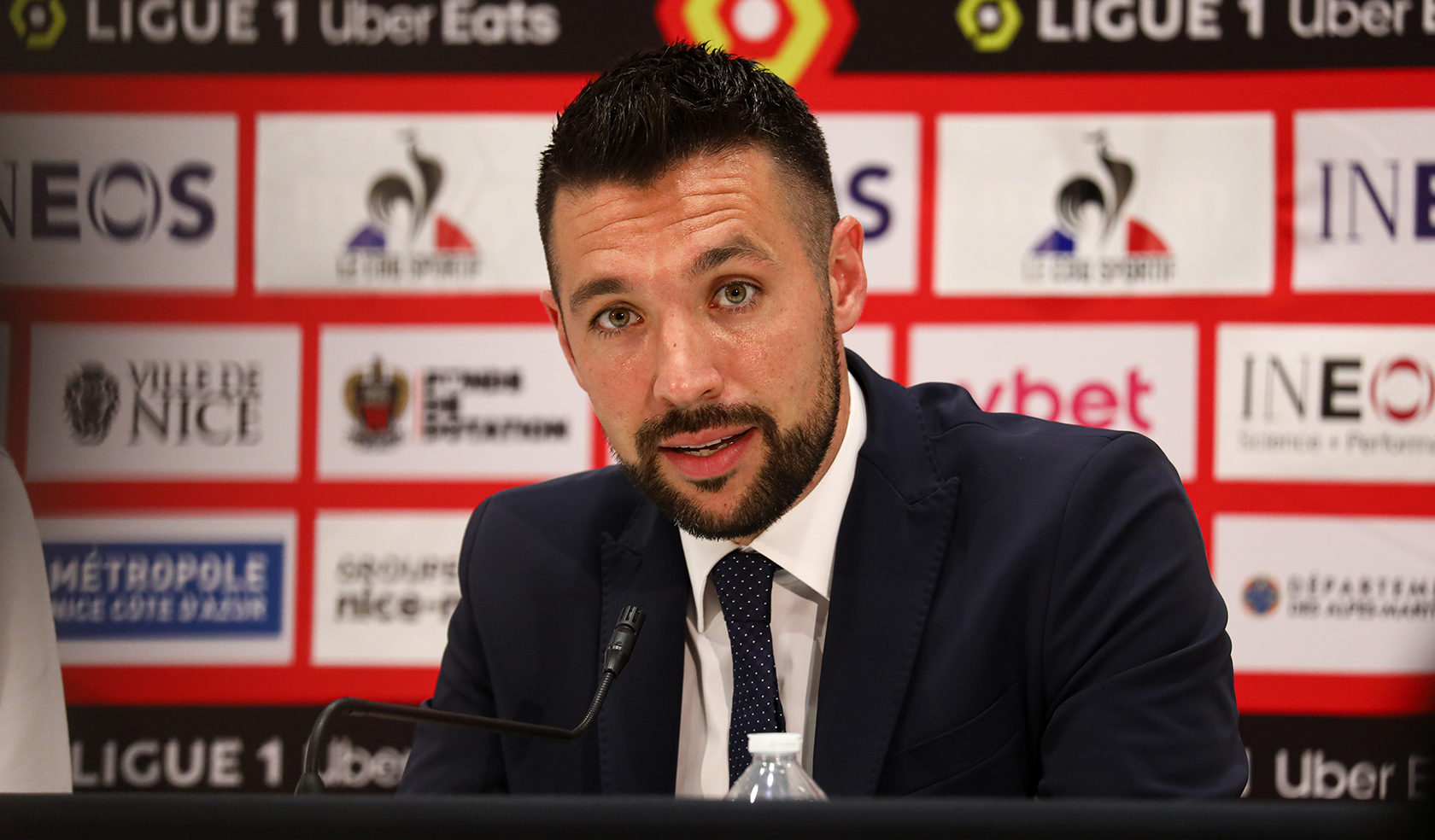 Press conference
OGC Nice organises a press conference before each official competition match. Usually 2 days before the match, at the Training Centre, with an Aiglon and the coach. The conference is preceded by an open training session to take pictures.
Press kit
A press kit presenting the club is available. You can view it here.
If you need more information, please fill in our form. Our press service is at your disposal.
IMAGE database
On request (form below), OGC Nice can provide you with an image database to illustrate your publications.
INTERVIEW request
Would you like to interview a member of OGC Nice? Enter your request in the form below.
Your request