Stadium
The Allianz Riviera
General presentation
OGC Nice had played at the Stade du Ray since 1927. Le Ray no longer met the necessary standards of the French Professional Football League, and the Club received special dispensation to continue playing at the ground. So it was with much enthusiasm that OGC Nice moved into its new home in September 2013: Allianz Riviera.
Allianz Riviera is a multi-function arena for sporting events and concerts, with a capacity of between 35-45,000 spectators, but which can also host congresses and seminars. Its resident club, OGC Nice, can make the most of the stadium's full potential.
The National Museum of Sport was opened in June 2014 and ensures that Allianz Riviera remains an important element in the daily life of the region's inhabitants. The museum covers 5,000 m² and boasts 50,000 exhibits and 200,000 documents from the nation's sporting history.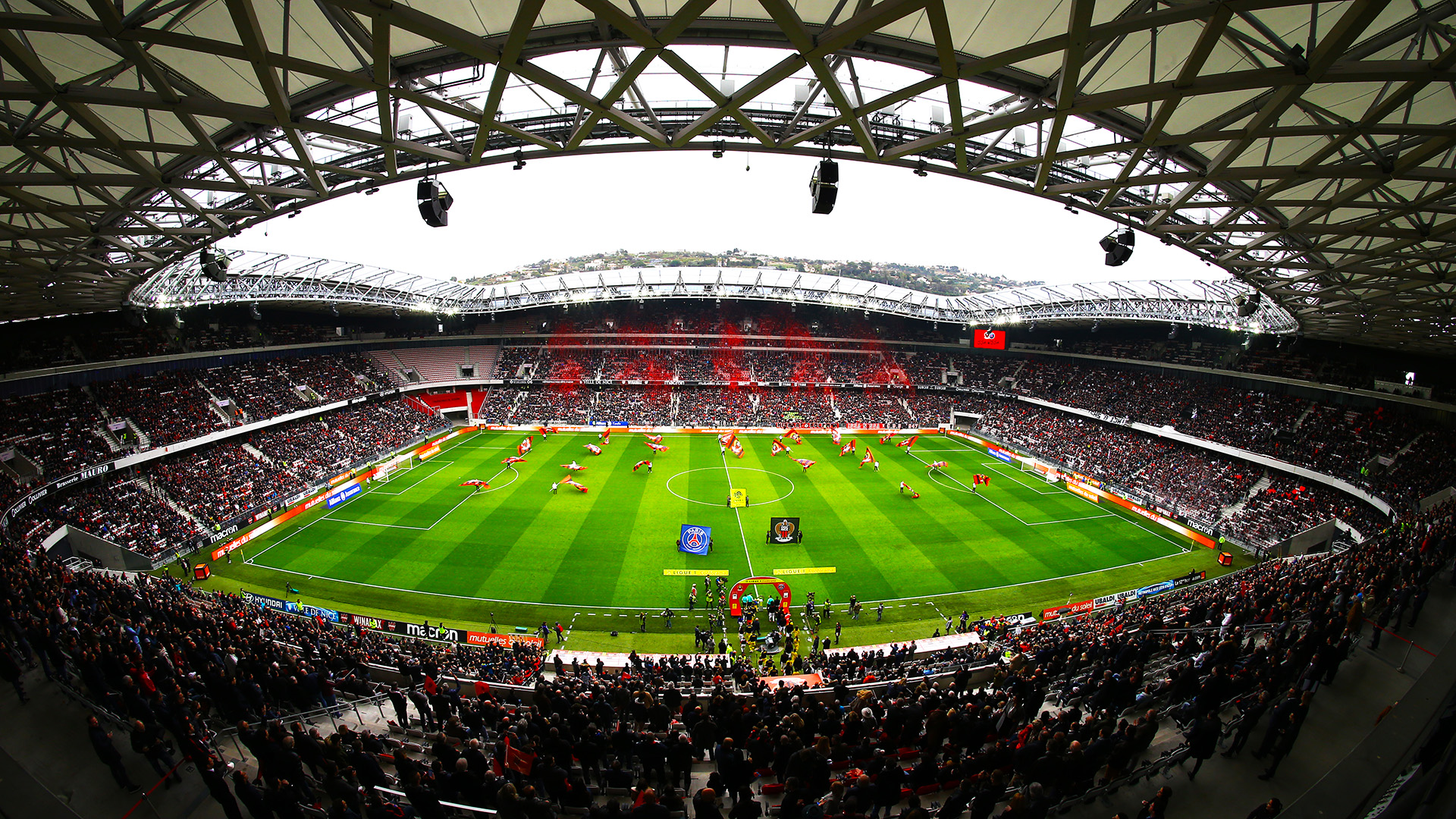 An eco-stadium
Located in the heart of Eco-Valley, Allianz Riviera is a reference for sustainable development, associated with important social and economic ambition.
Designed by the architects Wilmotte and Associates and Vinci, it harnesses the most innovative technologies to help make Allianz Riviera one of the very first eco-stadiums in the world.
In numbers
36.178 capacity (football)
35.169 capacity (rugby)
44.624 capacity (concert)
10.000 m² entirely dedicated to hospitality during all events
44 VIP boxes, 22 in the Western stand, 22 in the Eastern stand. Each box is a private and secure function room for 12 to 24 guests
5.000m² of the National Sports Museum
4000 solar panels covering 7.000m²