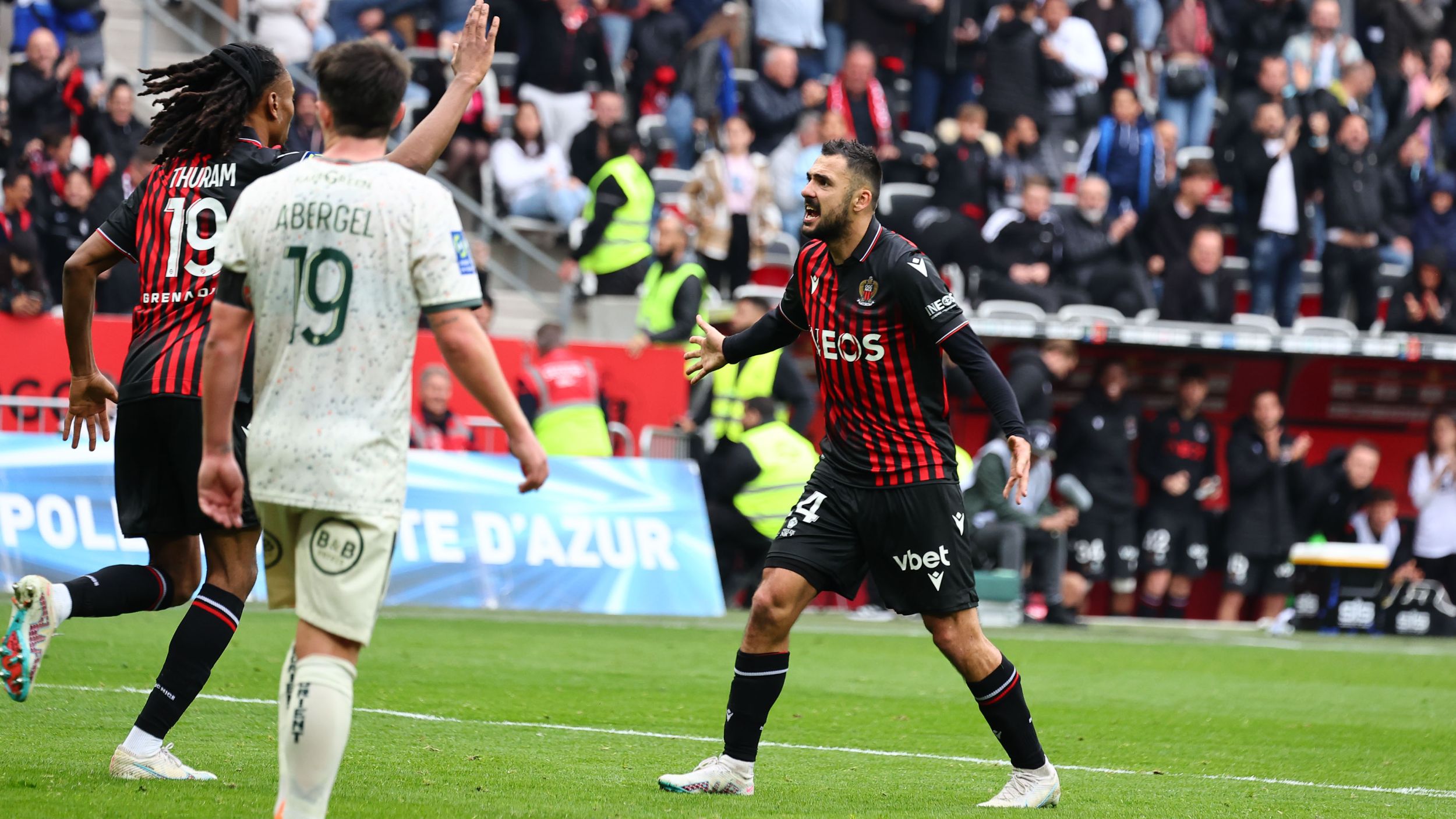 Ligue 1 Uber Eats Matchday 28


Match report
Despite the adversity, Le Gym never gave up (1-1)
During a match where they could have been awarded four penalties, Le Gym still managed to avoid defeat once more against Lorient (1-1), after trailing from the 30-minute mark.
It took heart, a calm head and a refusal to be defeated to battle on against all of the headwinds they faced. Les Aiglons combined everything. At the end of the day, the frustration is there. Pride is too. Our Gym didn't do everything right but they never gave up. Better still: they went above and beyond the refereeing decisions to pick up a point, thanks to Gaëtan Laborde's 10th goal for Nice in the 77th minute. As they looked to find their opener, the Rouge et Noir finally got there with real guts: a long ball from Dante to the far post, a header from Pepe, another header from Rosario, then an incredible piece of skill from the forward, who now boasts 12 goals to his name this season (including those scored for Rennes at the start of the season).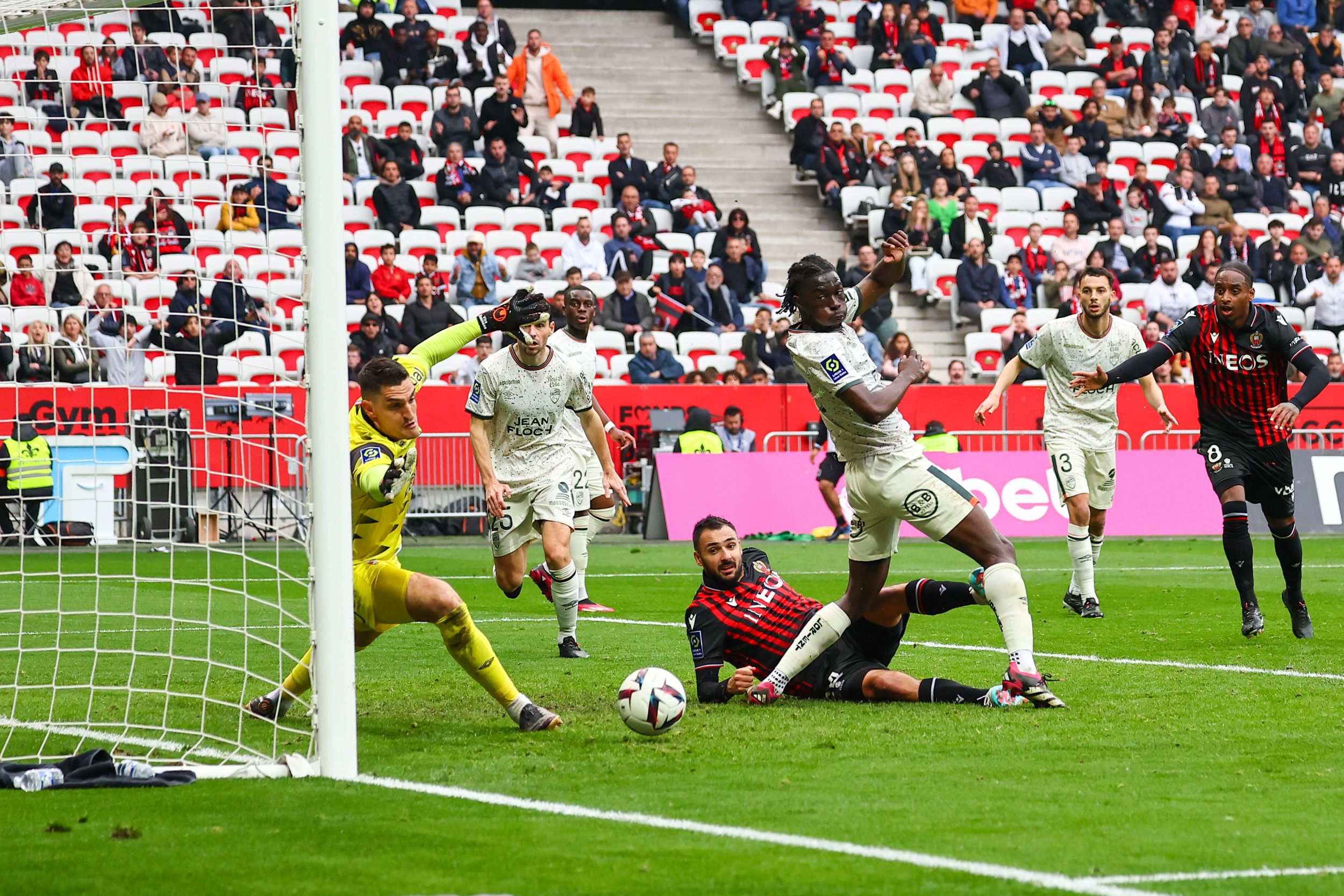 This goal was the reward for a high-paced second half. After starting the encounter in a 3-5-2, with Rosario on the right of the back three, Beka Beka as a wing-back and Pepe leading the line with Laborde, Didier Digard changed his plans at the break. He sent on Amraoui and Brahimi and switched to a 4-3-3:
Schmeichel – Rosario, Todibo, Dante, Amraoui – Ramsey, Boudaoui, Thuram – Pepe, Laborde, Brahimi.
This change paid off and the second half was one-directional. Le Gym left absolutely nothing for Les Lorientais, while constantly attacking and finally being rewarded for it.
During the first half of the match, the hosts had shown a different side of themselves. With a well-oiled 4-3-3, accuracy in their passing, particularly in midfield and the desire to attack, FC Lorient looked impressive. They were rewarded after half-an-hour, when Faivre cut into the box and Meïté scored from close-range (0-1, 30'). But aside from this move, Lorient didn't really trouble Le Gym, who after a tough start, turned things around after the visitors' goal.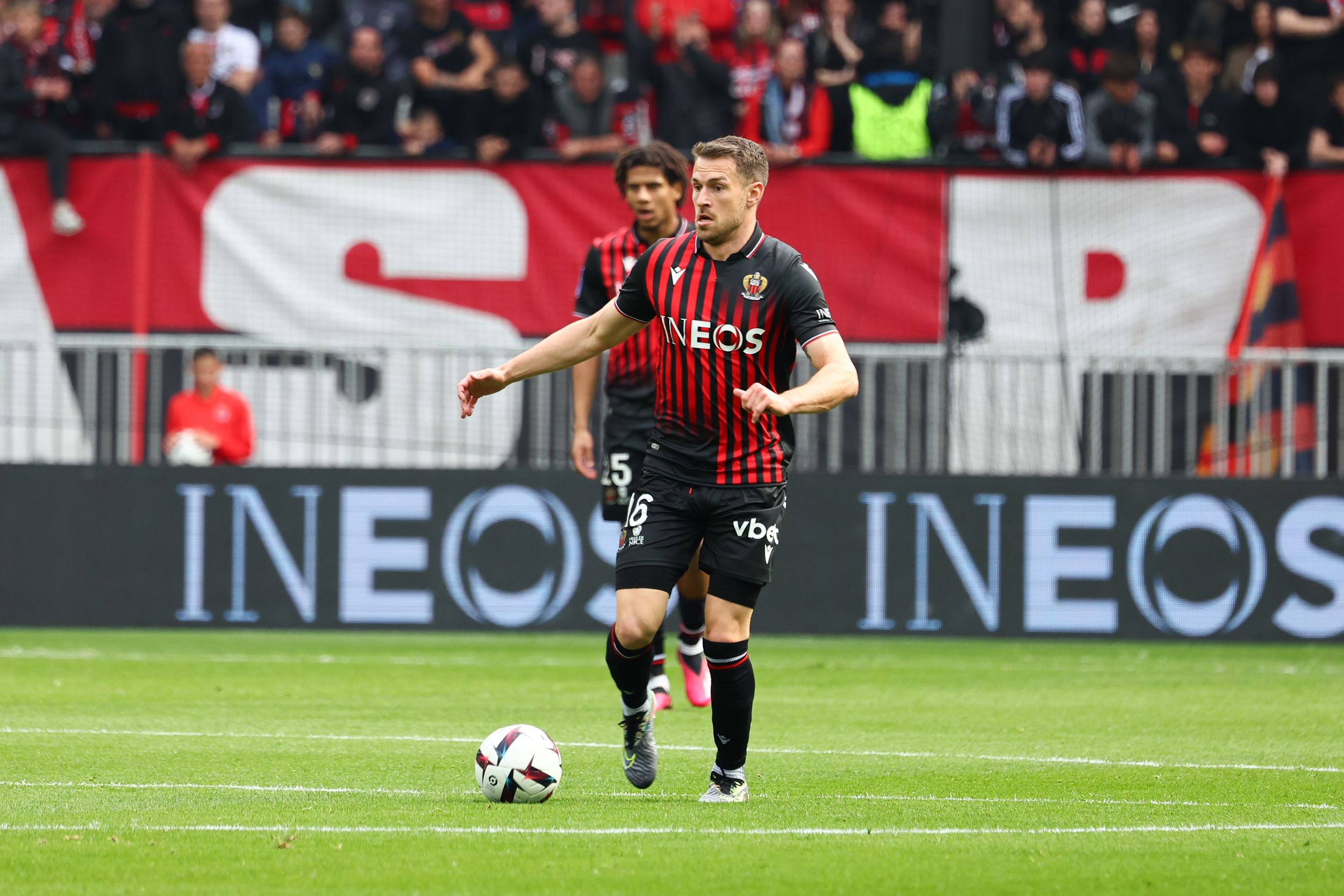 In the end, there are regrets notably due to the four controversial situations in the Lorient box: a Laborde strike deflected by Abergel's arm (23'), Meïté's touch with his hand after miscontrolling the ball (38'), another from Le Goff after Pepe's run (54', photo below) and, the cherry on the cake, a dangerous play/handball combo from Le Fée on Thuram, which was given as a penalty before being overturned by VAR (67'). These situations led Didier Digard to say that for him: "there were at least two penalties".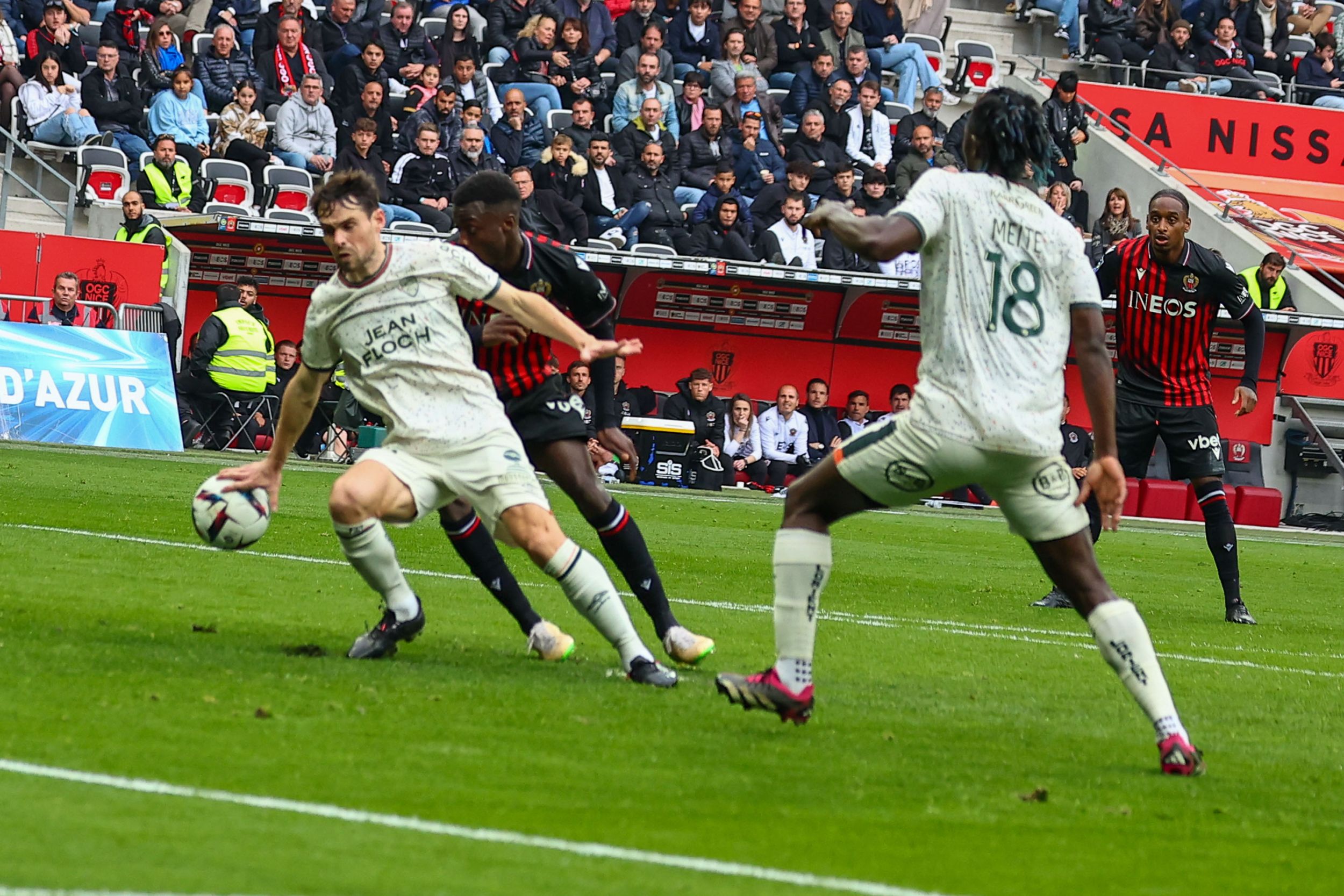 None were given. With this draw, Nice remain in 7th with 44 points on the board, three points off 6th place and 5 points off 5th place. Le Gym extend their unbeaten run to 11 matches in L1 (6 wins and 5 draws) and are now ready to take a breather during the international break.
A period of rest before a final sprint filled with plenty of challenges.
---
Gallery
Nice 1-1 Lorient in pictures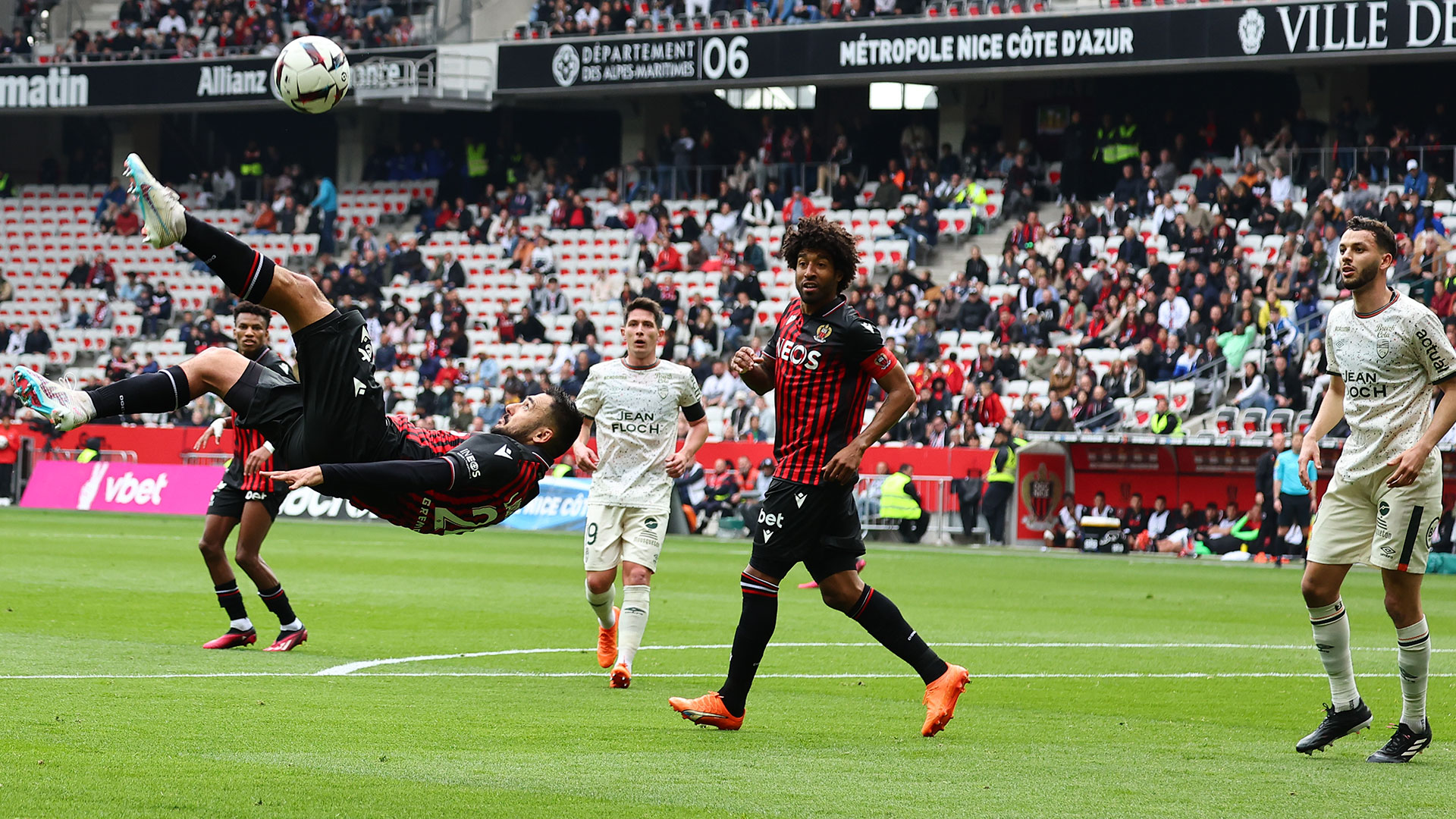 0/19
Album
Nice 1-1 Lorient in pictures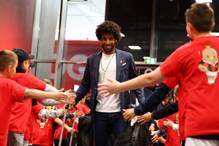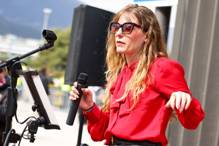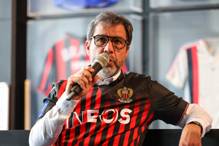 Video highlights
Nice 1-1 Lorient : Highlights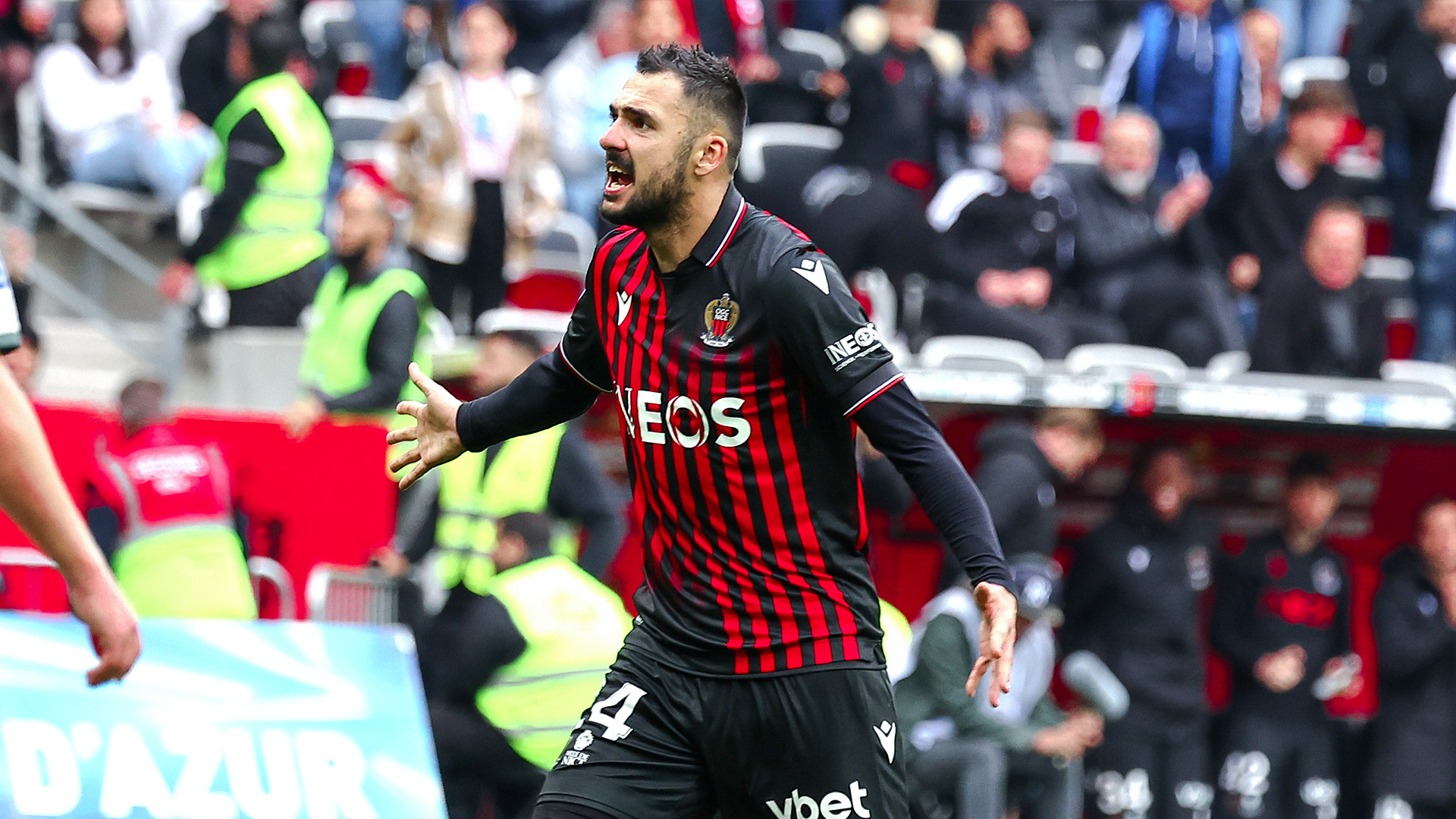 0/20
OGCNICE.TV
Nice 1-1 Lorient : Highlights
Match sheet
Ligue 1 Uber Eats • Matchday 28
March 19 2023
15:00
In Nice
Allianz Riviera
Attendance: 20762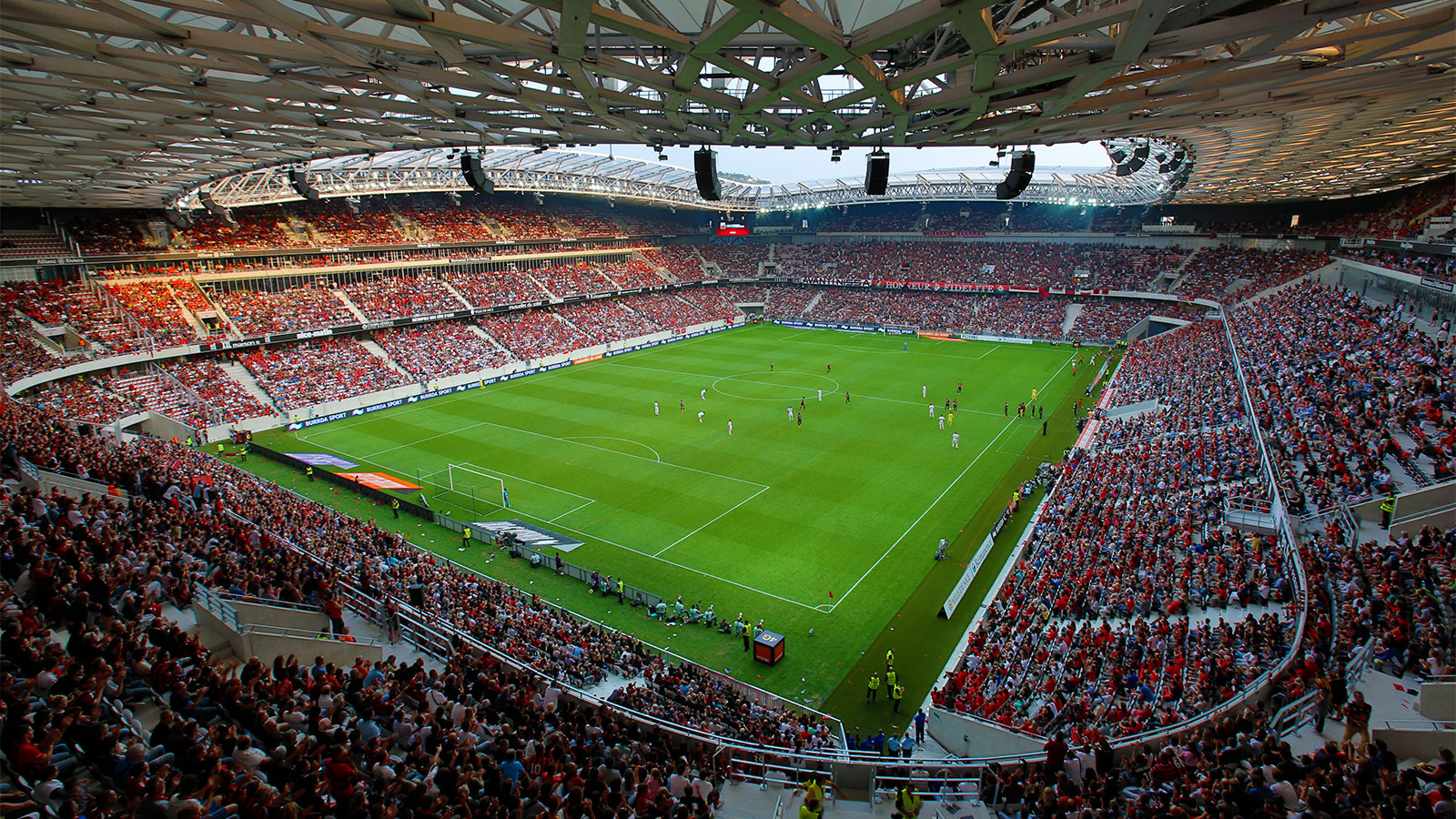 Schmeichel

Rosario

Todibo

Dante

Thuram

Bard

Beka Beka

Boudaoui

Laborde

Pépé

Ramsey
Mannone

Le Goff

Talbi

Meïté

Igor Silva

Abergel

Makengo

Le Bris

Le Fée

Faivre

Dieng

Coach
Didier Digard
Substitutions
45'

45'

81'

90'
Unused Substitutes
Barkley Belahyane Bryan Bułka Nahounou

Coach
Régis Le Bris
Substitutions
68'

68'

79'

85'

85'
Unused Substitutes
Doucouré Pollersbeck Yongwa Wackers
Referee
Ruddy
Buquet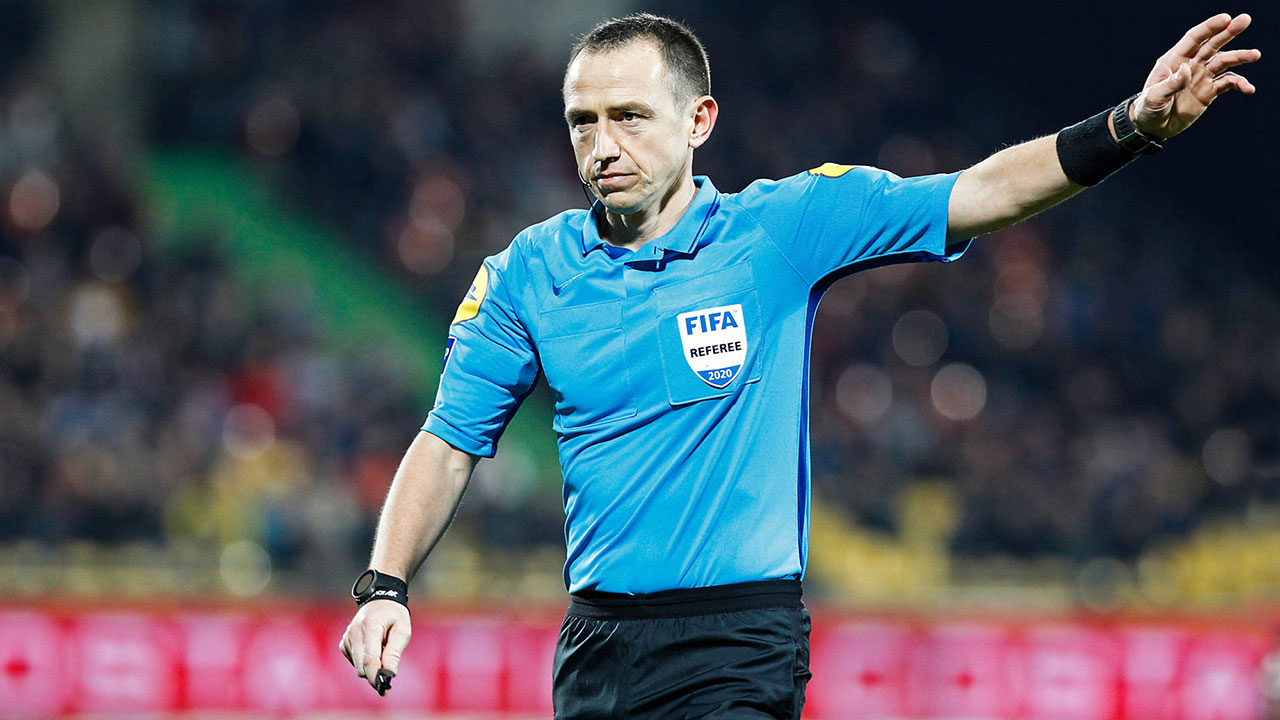 Bookings
Yellow cards
Red cards
Bookings
Yellow cards
Mannone (74') Silva (89')
Red cards
Silva (90')

Stats