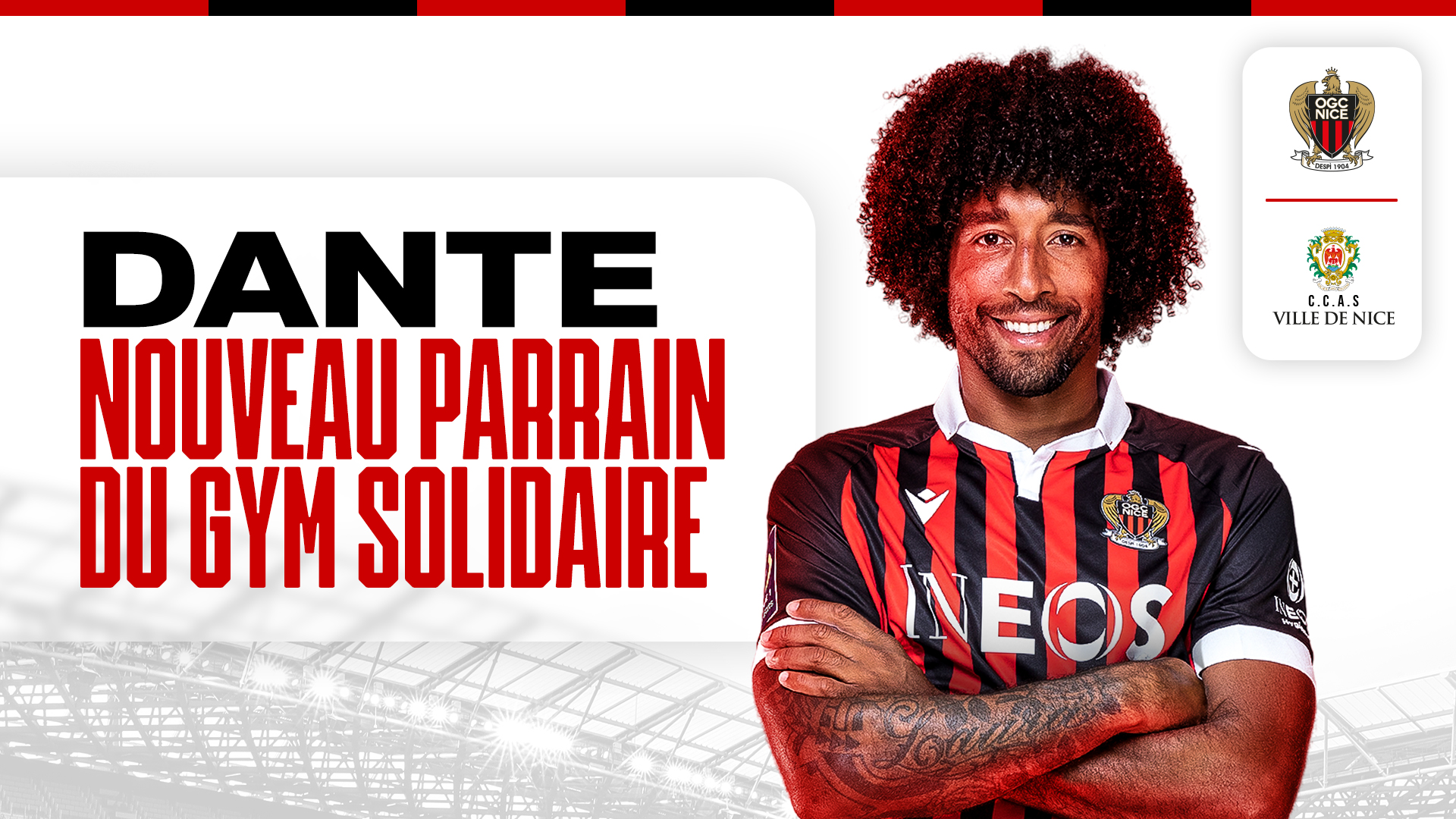 OGC Nice and the City of Nice are united in their commitment to those in need, via the club's Community charity events. Christophe Hérelle and Alassane Plea are both recent player-patrons of the programme. The identity of the next player-patron will soon be unveiled.
Founded in the 2013/14 season, the two parties created a full programme of annual events aimed at helping those in need.
Throughout the sporting season, a schedule of solidarity and community events was established, including:
OGC Nice's commitment to the national food bank collection. A €1 donation from each ticket sold at a home match goes to the most disadvantaged: the profits from the campaign are transformed into foodstuffs by the Alpes-Maritimes Food Bank and redistributed to the Inter Secours Nice, a group of charities working in Nice in the field of social emergency. Since 2011, €73,000 has been raised for the Food Bank.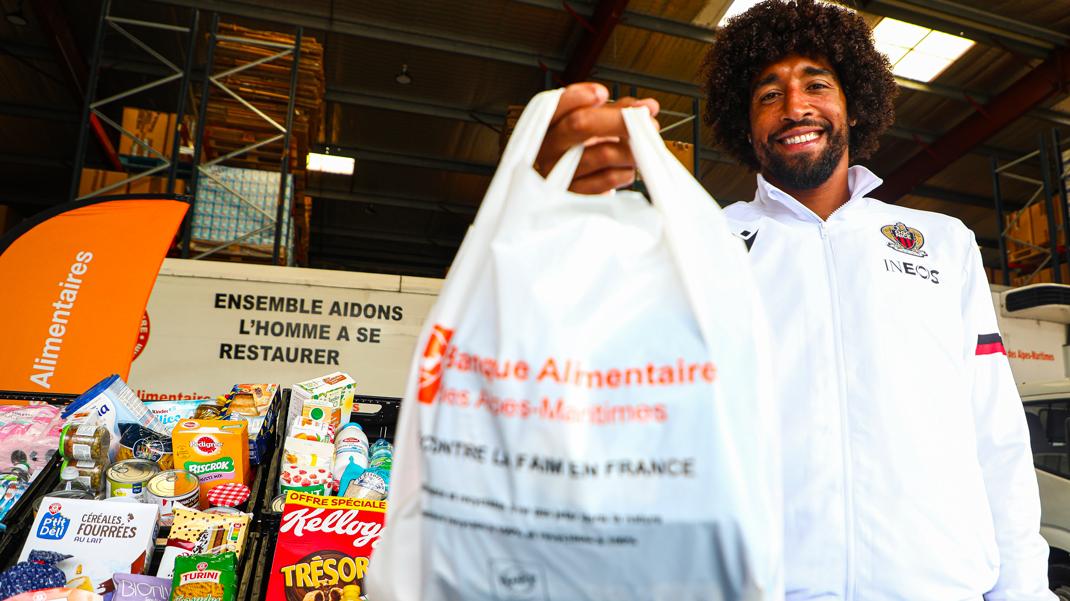 Several players from the club take part as waiters at the Christmas dinner organised by the city of Nice and the Salvation Army for the homeless in Nice. As a part of this event, the people that benefit from the Restos du Cœur, the Food Bank, the Secours Populaire and the Salvation Army who were present at the dinner, as well as the volunteers who took part in the evening, were invited to attend a league match at the Allianz Riviera.
Food collections (tins of food, pasta and rice) have been organised in partnership with the Restos du Cœur at each and every one of Le Gym's home matches since the start of the 2018/19 season. They enable several dozen kilos of food to be collected per match.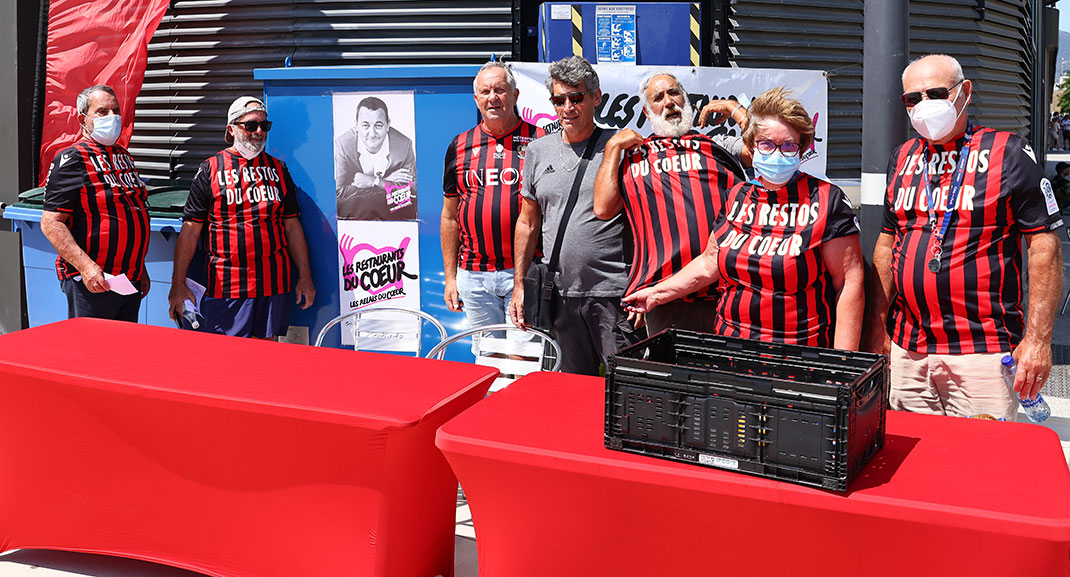 At the end of each home match, several Restos du Coeur volunteers collect several dozen kilos of uneaten food from all the stadium's food and drink stands, which are then redistributed to charities that help people in need. More than two tonnes of food have been collected each year since the implementation of this system during the 2016/17 season.
A large collection of clothes is organised with the association ABI 06 in front of the Allianz Riviera before a home match in order to allow the most underprivileged to be clothed. Begun during the 2016/17 season, this collection allows more than 1.5 tonnes of clothes to be collected each year.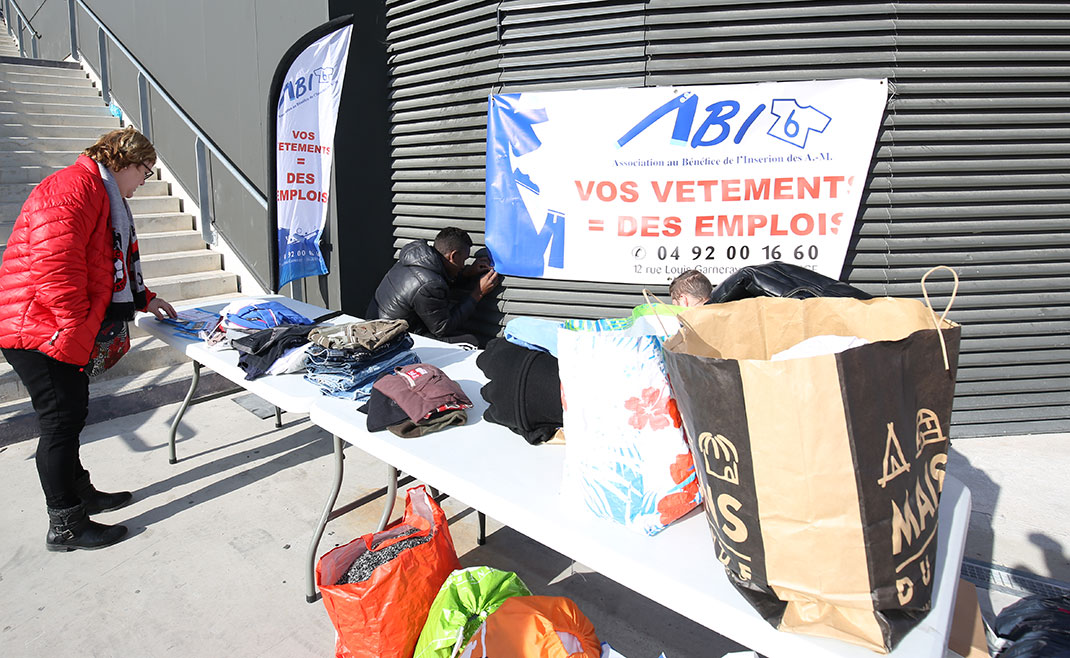 A large toy collection is organised with Secours Populaire on the occasion of the last home game of the calendar year, in order to contribute to the Christmas of families in need. Several hundred kilos of toys have thus been redistributed each year since the 2017/18 season.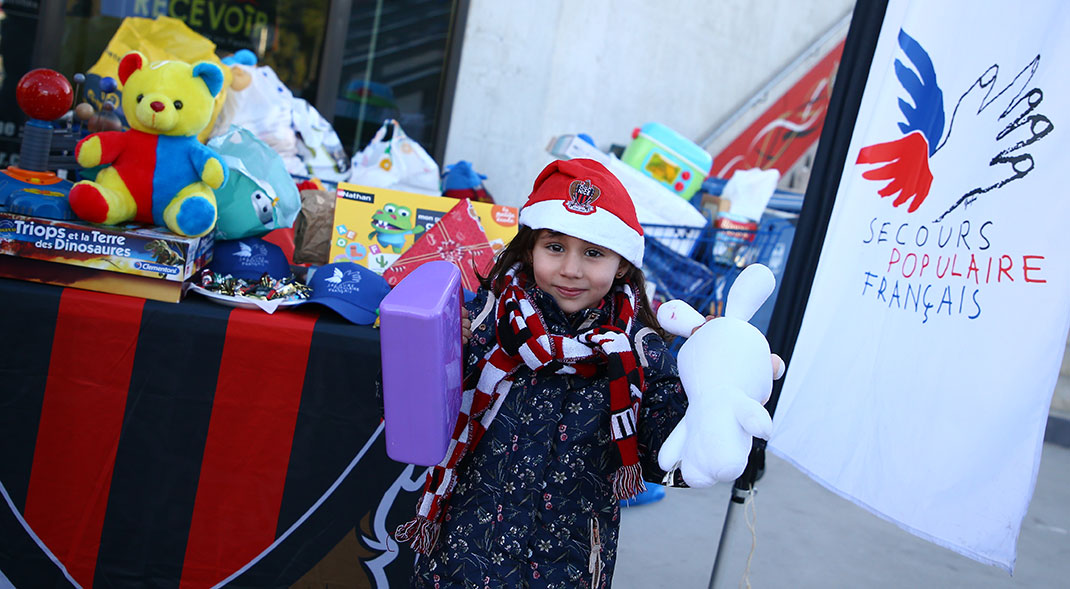 Match tickets are regularly given to community structures and, in particular, young children from underprivileged parts of the city and its surrounds.

The club also takes part in many other events that take place throughout the season, such as food distribution to the homeless and needy, and meeting youngsters at community centres