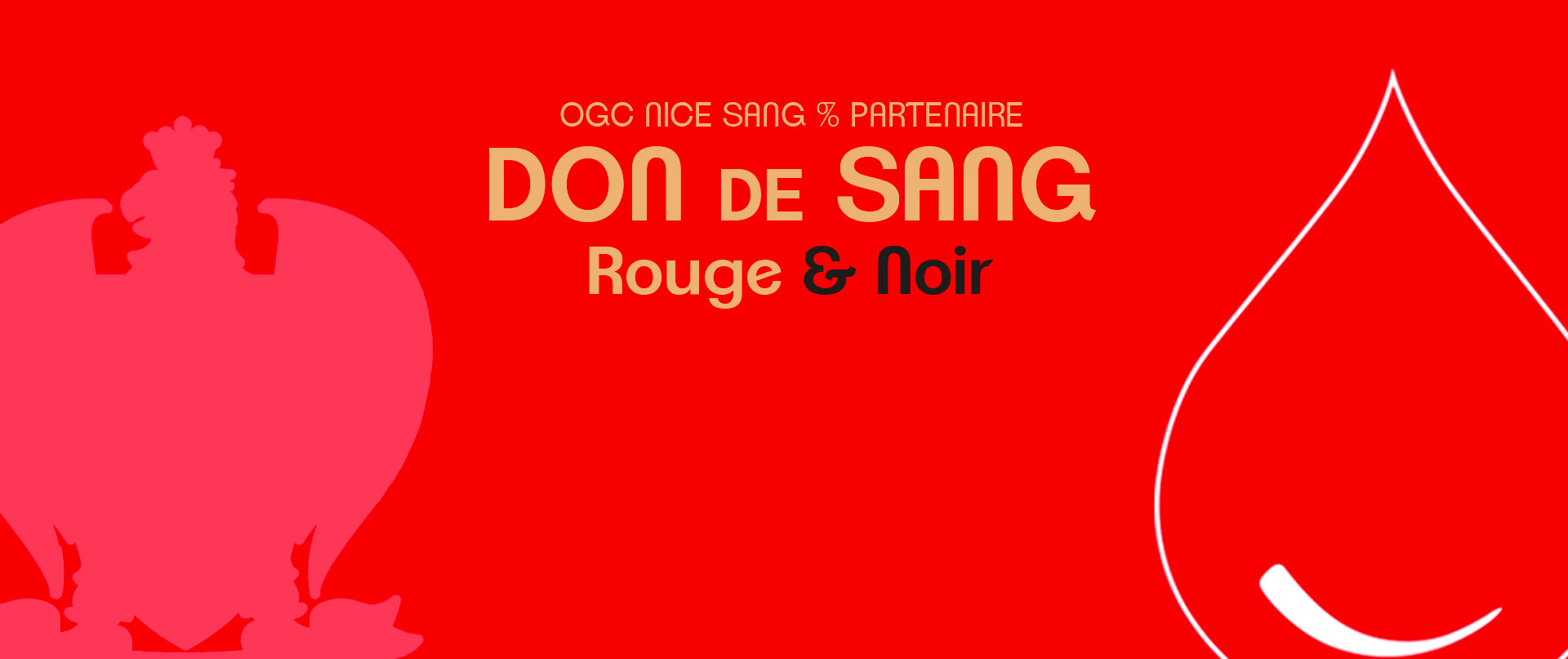 Community
Rouge et Noir Blood drive
In partnership with the Établissement Français du Sang (EFS), in 2016 the club launched the Rouge et Noir Blood Drive.
With the Alpes-Maritimes being one of the few areas forced "to import" blood from other regions in order to meet its own blood transfusion needs, which are vital in order to save multiple lives, OGC Nice chose to partner up with the Etablissement Français du Sang (EFS) in order to mobilise the club's large supporter base.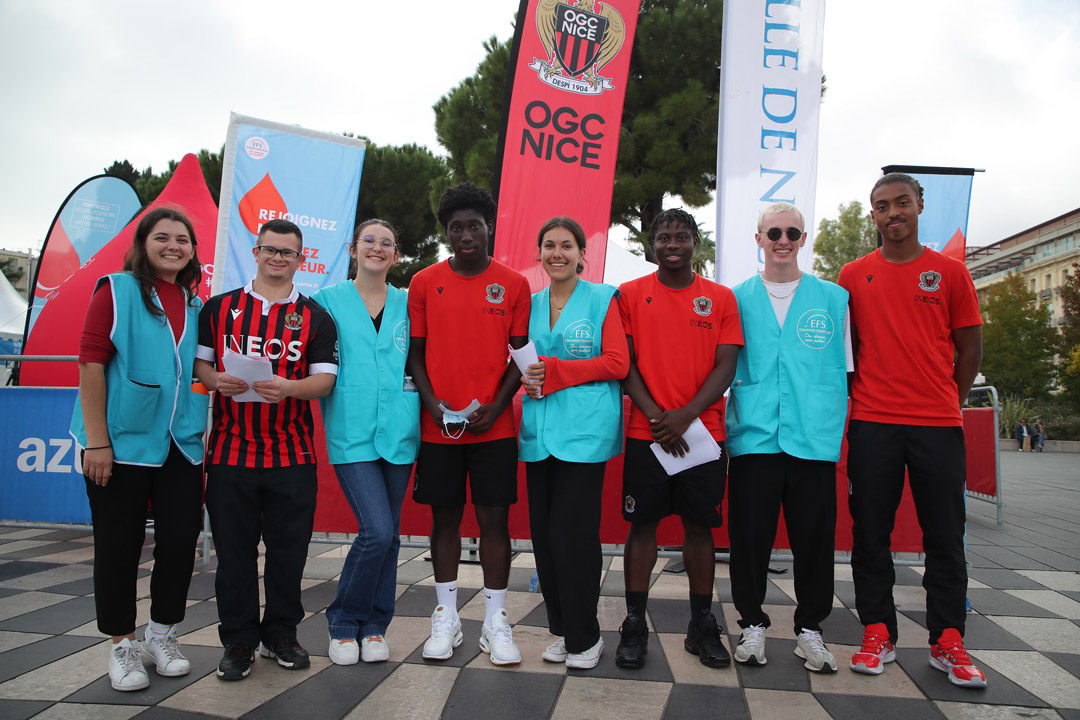 Twice a year, Le Gym organises a huge blood drive (four days) in the heart of Nice on the Place Masséna. This involves a site decked out in Le Gym's colours and players present to meet with medical staff and encourage passers-by to give blood – an effort which mobilises every part of the Club and is covered by the Club's various media channels, demonstrating OGC Nice's full support for the blood drives it puts in place.
Every year, a huge blood drive is organised at the Club's training ground in order to allow the entire OGC Nice Family (players, coaching staff, Academy, employees, partners, former Aiglons, supporters, etc.) to take part in an atypical and original environment.
Thanks to OGC Nice's reputation, this partnership allows the organisers to attract new donors. Since OGC Nice and EFS have been working together, the number of donors has constantly risen, with each blood drive receiving more blood than the previous editions.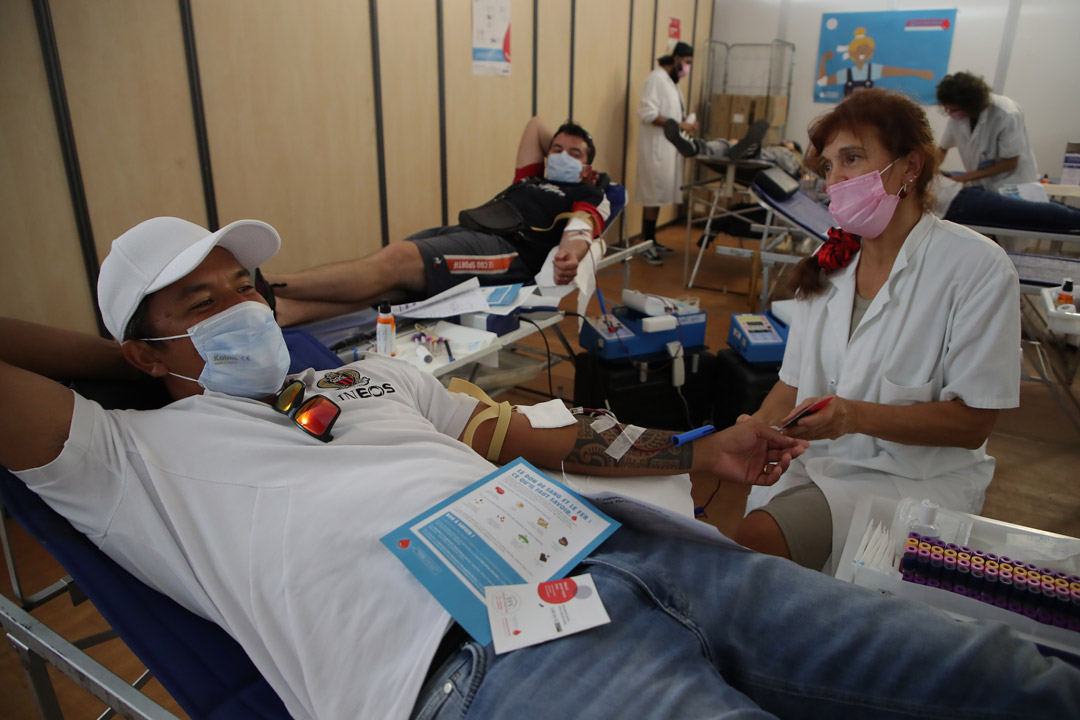 L'établissement français du sang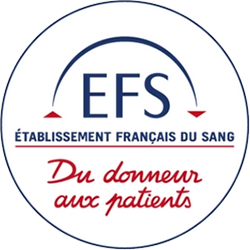 Created on 1 January 2000 by the Loi du 1er juillet 1998, l'Etablissement français du sang (EFS) is the only processor of blood transfusions in France.
Under the responsibility of the Ministry of Health, its principal mission is to ensure that France is self-sufficient in terms of its blood stocks and that these stocks are kept in secure and high-quality conditions. The EFS contributes to the care of more than 1 million people each year, thanks to blood donors, the professionalism of the organisation's staff and the help of a vast network of volunteers.
Made up of a national headquarters in Saint-Denis (93), and 13 regional establishments, the EFS is present across the entire country (metropolitan France and the overseas departments) with 128 fixed sites and 40,000 mobile blood drives organised each year. The EFS provides products to more than 1,500 public and private establishments – hospitals and clinics – throughout France. It also ensures the provision of plasma to the Laboratoire français du fractionnement et des biotechnologies (LFB), in order to produce medication derived from blood that is administered to many patients.
The EFS is also a key member of the local treatment network. With its 89 health centres, it provides medical care like cell and plasma transplants, bloodletting or the extraction of stem cells. Beyond the qualification of donated blood, the EFS laboratories also complete different types of biological, haematological and immunological tests.
Find out more
www.efs.sante.fr