Childhood
Schools in Red and Black
Passing on a passion for Le Gym to children from an early age and making the red and black shine in every schoolyard is a mission that OGC Nice strives to accomplish on a daily basis for all schoolchildren on the Côte d'Azur.
As the supporters of tomorrow, the schoolchildren of the Côte d'Azur are of particular importance to OGC Nice as it strives to unite all children from the region around the same passion: Le Gym.
Because OGC Nice must make all the children of the Alpes Maritimes proud, the club is committed to passing on this red and black flame to them and to building their loyalty from their earliest years.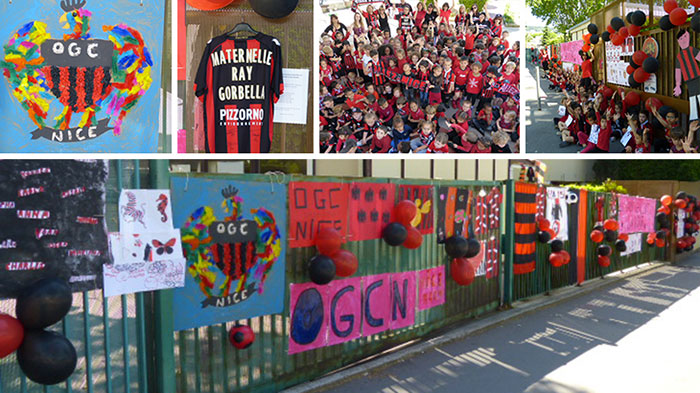 To this end, various actions are regularly put in place so that a fervour for Le Gym spreads to all the Côte d'Azur schools.
Every year, OGC Nice and the City of Nice allow several schools to come and watch an Aiglons training session and see the players up close.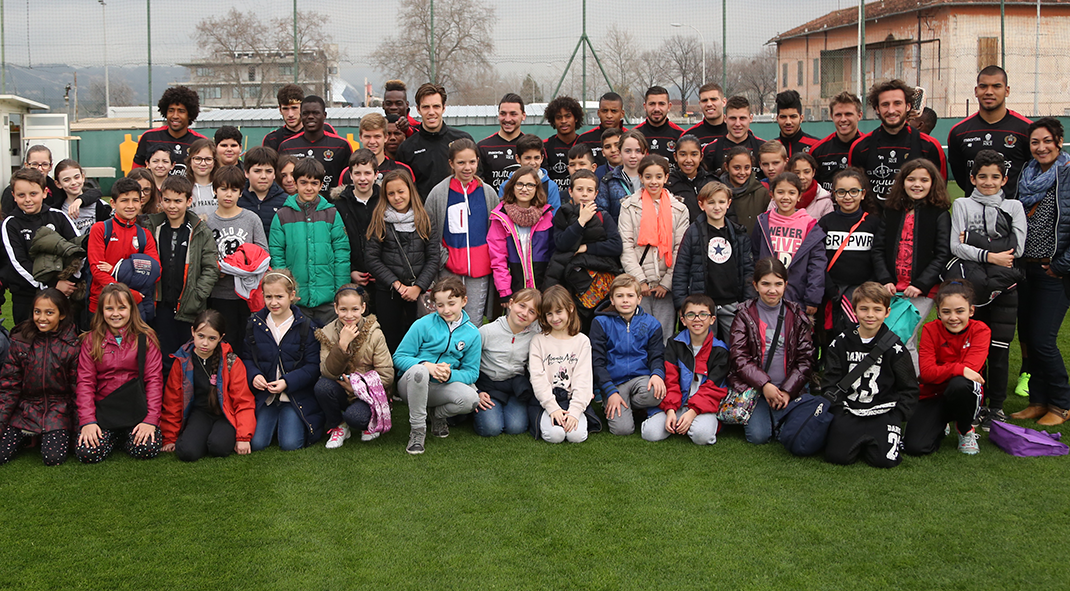 At annual fairs or city-wide operations (such as #NiceEnRougeEtNoir), schools on the Côte d'Azur are regularly invited to take part in various competitions and show their love for Le Gym through songs, choreography and a massive presence of red and black in the playgrounds.
#Niceenrougeetnoir competition in 2017