Since the 2015/2016 season, OGC Nice has been supporting the Le Point Rose charity (The pink dot), which battles to offer the best possible conditions for children with illnesses until their final breath and supports grieving families who have lost a child so that they can continue to live after the tragedy and find a path of resilience.
A member of Le Gym's community project since the 2015/2016 season, during the 2016/2017 campaign Le Point rose became the club's community sponsor in the Europa League, where it appeared on the back of Les Aiglons' shirt during European matches, during which families supported by the charity were invited to offer a tribute to their child who had left them too early.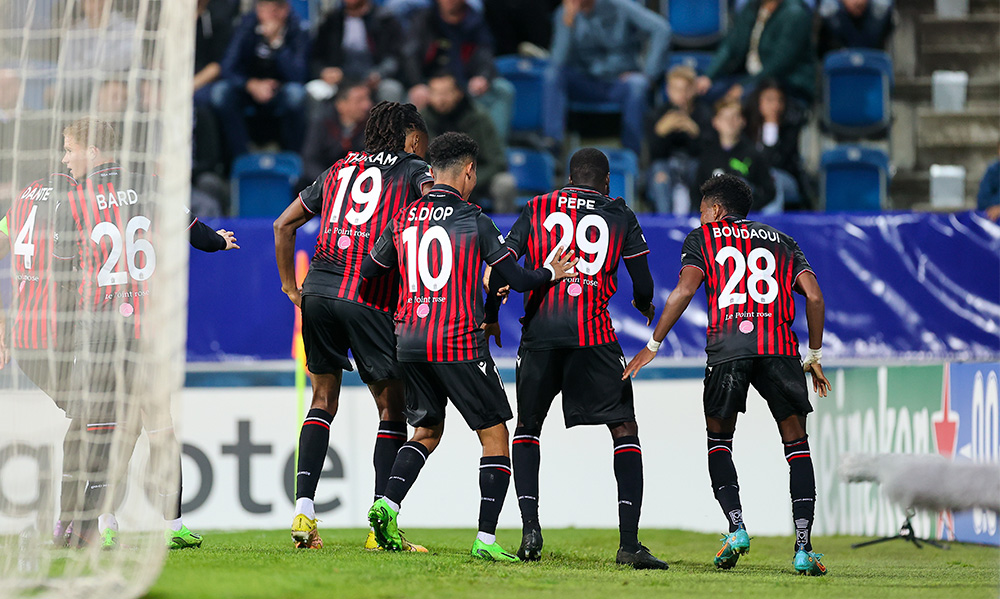 "Appearing in matches as prestigious as those is a magnificent tool for extending the reach of our work seeking to develop paediatric palliative care and the support provided to families who have lost a child. Football offers a means of discussing this difficult topic," explained Nathalie Paoli, who created the charity after being confronted with the inadequacy of the hospital environment when her daughter, Carla-Marie, was taken from her at the age of nine by a brain tumour.
"OGC Nice has an important role in society that we look to uphold every day. It's our responsibility to help the people who battle on a daily basis", added Jean-Pierre Rivère, OGC Nice President. "And we are proud to provide that visibility for such a noble cause through our Europa League campaign."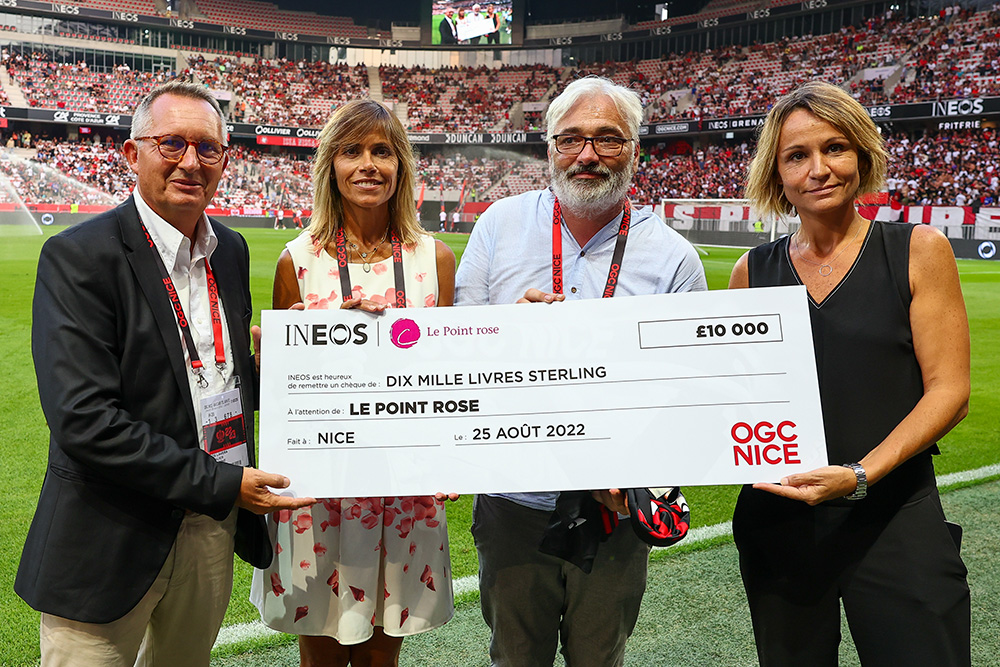 Wishing for their relationship to develop well beyond Europa League matches, OGC Nice and Le Point Rose organise events throughout the year in order to raise money for the families supported by the charity. These include the screening of films dealing with psychological rebuilding following the death of a child, 'marshmallow afternoon' organised at the club which feature various creative workshops, and even conferences for medical specialists.
Finally, Le Point Rose has been able to benefit from the support of Yoan Cardinale from the very get-go. The former Nice goalkeeper has been extremely committed, driven by his own story. "It was with immense pleasure and real honour that I represented the charity and I brought my support to all these families who have experienced events that happen in life but never should. I almost lost my little brother when I was four years old and I would have liked to have been supported by a charity like Le Point Rose." The player patron who will follow in Yoan Cardinale's footsteps will soon be announced…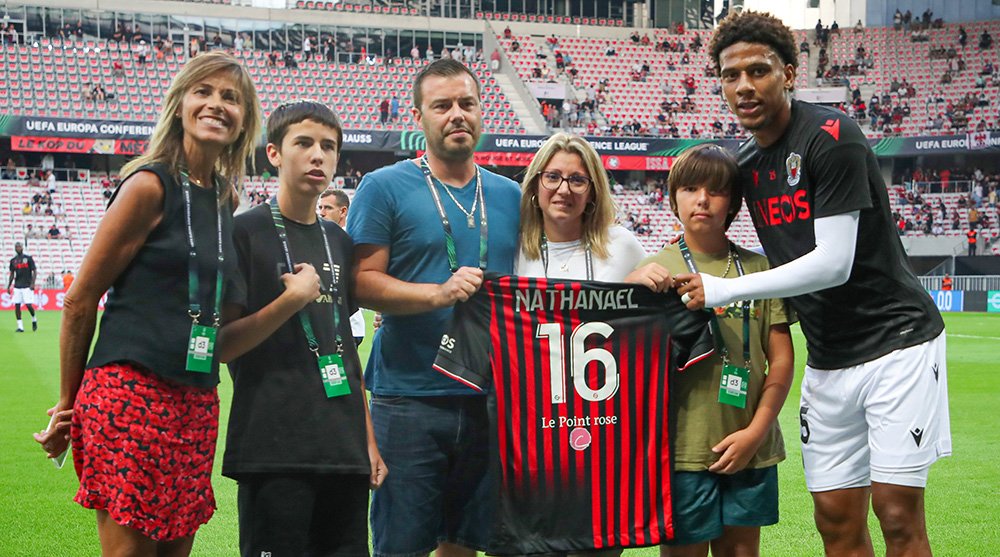 Le point rose
"Our desire is to add life to days when we can longer add days to life." This is the ambition of Le Point Rose according to Nathalie Paoli.
Its objectives
Offer the best possible conditions to poorly children until their final breath.
Ensure that mindsets evolve and the end of life for children is humanised, out of respect for life, the lives of children but also of those of their parents and loved ones.
Help families impacted by the loss of a child to continue to LIVE after the tragedy and to find their path of resilience.
Its outreach
Develop palliative care in France at home, in hospital and through the creation of specialised facilities.
Train medical staff and educate the various people impacted, taking inspiration from successful initiatives for adults both in France and abroad.
Reconsider support for families
Add value to life at every stage in order to help the resilience of the people impacted by the loss of a child.
Find out more
lepointrose.org